Prepared for the future
"The best way to predict the future is to create it."
Peter Drucker
When you're in an industry that thinks in terms of daily profit, "the future" often arrives sooner than you expect – and if you're not already prepared, you're already behind.
Mark van den Elzen, CEO of Advidi, knows this as well as anyone. He's approaching his 4th anniversary at the helm of Advidi, so he's seen the consequences that result from unexpected changes in our industry.
But he's also seen the power of preparation.
Although it's true you cannot predict what will happen next, that doesn't mean you should give up trying. Old lessons, painful as they may be, eventually erode into fertile soil for stronger, smarter decisions. And when you take proactive steps to design the future, you claim a stake in how it plays out – even if you're not fully in control. No matter what happens, you'll be ready to act.
That's what we discussed with Mark van den Elzen, Advidi's CEO, in this edition of our annual interview. Read on for the full story…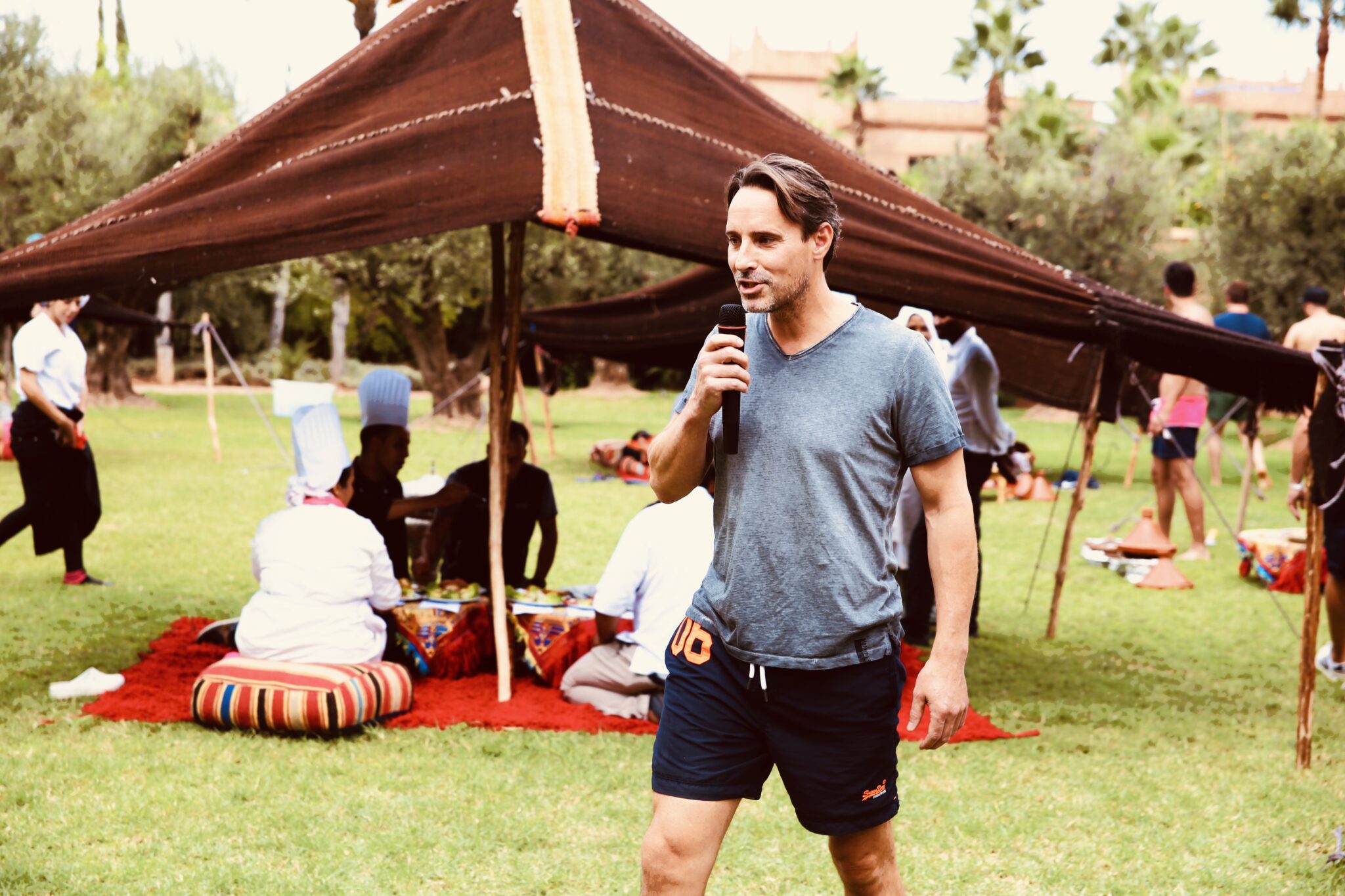 We're at the beginning of yet another exciting year at Advidi. Can you tell us a bit about what happened in 2018?
It was a good year for us, though it certainly came with its fair share of challenges. The affiliate marketing space is a very dynamic market – and at the same time, the world is constantly changing. Our belief is that big changes require immediate reactions, and sometimes those reactions can be quite significant.
For example, most people in our business are aware of the challenges faced by the Health & Beauty vertical in early 2018, particularly in the US. A popular business model faced unexpected pressure, so we had to reinvent ourselves over there. This helped us discover opportunity with a different monetization model used by our customers, Straight Sales, which we were able to master early and are now well established in.
Not only did this process help us remain healthy in that vertical, we also attracted some partners who we're now setting up really big programs with right now.
In addition, we opened a new office in the US… we rebranded the entire organization… we're launching a programmatic performance marketing platform under a separate label… overall, the year was defined by projects that get us future-ready. Now, at the beginning of 2019, we're seeing that preparation translate into results. We're in a better position to serve our partners than ever before – now and well into the future.
You mentioned expanding the operations of the network – does that mean Advidi is staying completely focused on affiliate marketing, or are there plans to expand beyond that?
It expands beyond that. I believe our global economy has become more transparent, and being successful requires more networking and closer partnerships than ever before. These days, there is not a single company that is going to be successful on their own. Strategic partnerships are the future.
With this, relationships in our industry are becoming more transparent as well. Take RevShare agreements for example – in order to work, both parties need to be very open about the way you're conducting business. In these situations, we have the opportunity to gain an end-to-end understanding of the whole customer journey.
When we establish such a close partnership, we gain insight over where audiences are captured, how we handle them, how they convert… but also what they deliver at the end of the day. This allows us to identify the most valuable audience for our partners, where they can be found, and the right price to acquire them. This integrated way of working delivers a lot of extra margin and value for our RevShare partners – we've seen profit margin increases of up to 30%.
Another way we're expanding is through programmatic media buying. This is a new market for us – one that is highly scalable due to automation. This product is highly appealing to our newer partners because they understand the value of performance-driven marketing, but also depend on brand awareness and are concerned about brand safety. Our experience with programmatic offers them a safe, effective way to acquire customers at scale.
This programmatic division has entered the market under the name Bidmath, and we've picked up some outstanding colleagues with extensive experience in the field.
Why enter programmatic, and why now?
The choice to go into programmatic has to do with diversifying. Programmatic gives us access to a whole new world – new customers interested not only in performance marketing, but also brand awareness, such as DBS Bank and Standard Chartered Bank, who are already clients of ours.
These are big names, and they're willing to work with us because we can deliver them brand safety and transparency, which are major topics for such brands. Our use and placement of creatives is controlled and our pricing and processes are completely transparent. Very few programmatic agencies are offering this right now, and we've seen warm reception for our offering already.
Not only is programmatic a different way of targeting audiences, it also gives us new access to what we in our world call "verticals" – so you can say that we extended our verticals to include the Finance, Travel and Energy sectors.
However, thinking in terms of "verticals" can be misleading. The truth is that we simply have something to offer right now, a value proposition, and it's very interesting to a wide spectrum of customers.
You mentioned opening a new office – what drove this decision?
Although we're Amsterdam-based, we do business worldwide. We operate in over 100 countries, and since we're expanding our customer portfolio and want to be in close contact with them, we realized that a physical location is the best way to maintain and strengthen those connections.
That's why we opened our new office in Puerto Rico to cover the US market. We have Stephen Lucas there, a veteran in the industry who has extensive knowledge of the Health & Beauty business, a strong network and he absolutely fits our culture… a rare find. So I am really happy have him on board.
On the other side of the world, we're in the process of opening an office in Bangkok, with another office in Hong Kong planned for later this year. We're doing this for the same simple reason: we really believe people do business with people. People don't do business with businesses.
To make that happen, you need to be there. Now we have feet on the ground in our three main continents, which means you'll have someone with knowledge of the local market conditions to meet in-person in your own timezone.
With this growth, even more data is going to come through the network. Can you tell us a bit more about the dedicated Business Intelligence department at Advidi and what their role is within all this?
The Business Intelligence department plays an increasingly large role each year. As we expand, we remain focused on the most important aspect of business: providing value to customers. Advidi has a dedicated in-house BI team, which makes us one of the rarest companies in the industry – it's an extremely valuable asset.
Our BI team understands what matters most to our partners, and that is how their customers behave. Data is the key.
As we grow, we'll get even better at understanding and predicting customer behavior, especially how they are monetized. This ability to refine targeting and messaging naturally benefits the whole chain, so we see this as an important investment in our partners' success.
In fact, we consider our BI capability to be a Yield Management service we offer our clients. It is proven, very powerful, and above all it's the key to leveraging data to increase our customers' profit margins.
To give you a more concrete example, we've helped one of our partners expand from 2 to 17 countries while increasing their annual revenue and profit margin with double digit percentages – this would not have been possible without BI.
Advidi hired a new CTO near the beginning of 2018. How has the IT team grown since then, and how do they work within the organization?
Offering smart technological solutions for all our partners is high on our priority list. Automation has been one of the biggest buzzwords in the industry for quite some time, and it's absolutely justified. In order to scale, people need smart tech to support their day-to-day operations.
Therefore, creating a strong in-house IT development team was a no brainer for us. The IT team spends as much time with the account managers, affiliate managers and Business Intelligence as they do with each other. This allows them to spot opportunities that others miss. They're continuously bringing ideas to the table, and we've benefited greatly from integrating them into our thinking.
My big wish for putting a CTO with a good team in place was to get this innovation moving. And I have seen the first results of that already, so I'm really proud of what they have accomplished. They've already implemented a number of tools and automations that have noticeably impacted our business, and we expect a lot more in 2019. (No pressure!)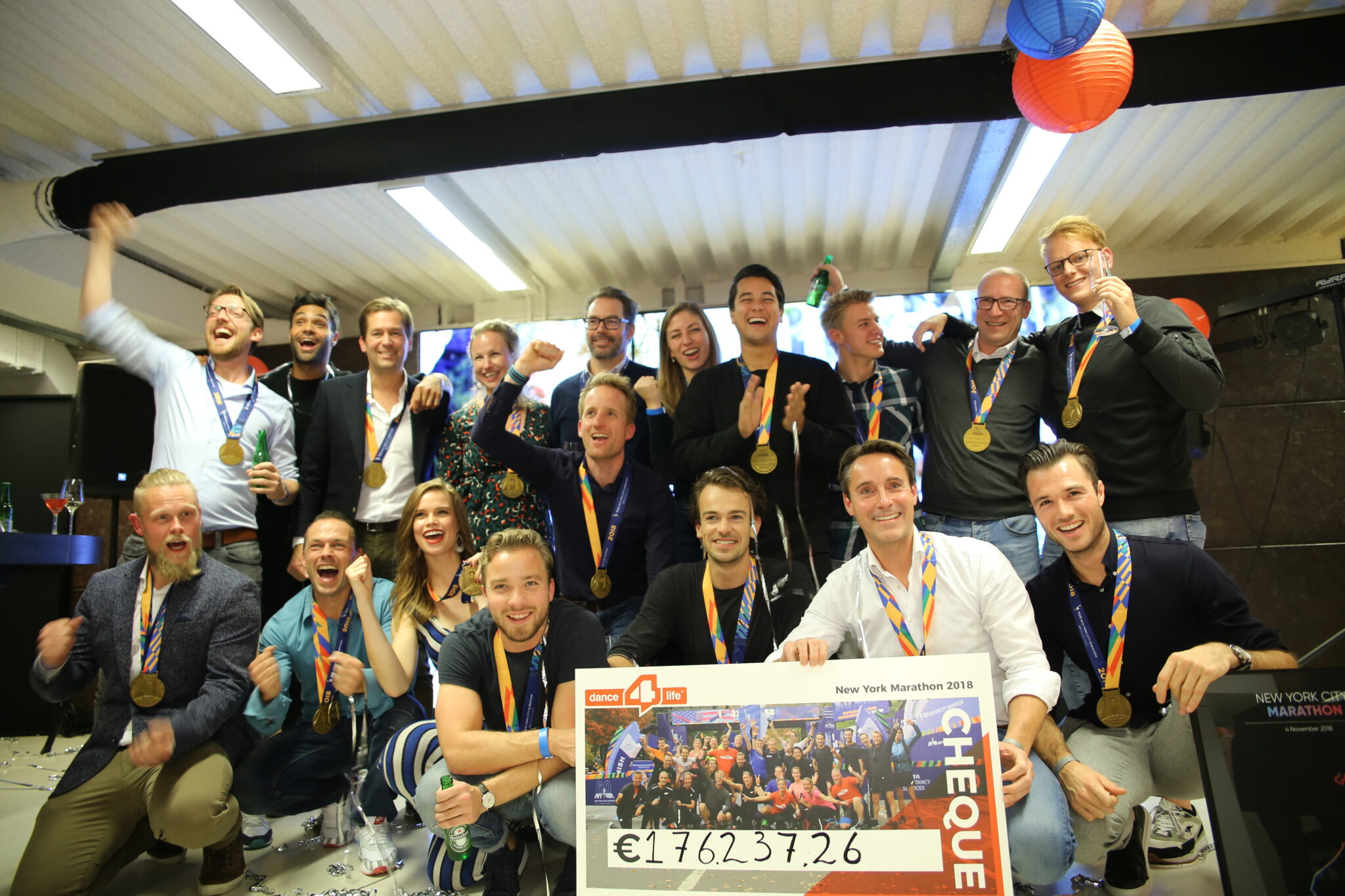 Finally, Mark, what are you most proud of this year?
I'd say I'm most proud of the way we've managed our enormous growth while maintaining our unique culture in recent years.
When you bring a lot of new people on board, it's not always easy to guard the culture. The change is often gradual… difficult to notice until it's too late.
In order to maintain our culture, we needed to hire effectively. To do that, we analyzed the background of our most successful employees, looking into their education, experience, skills and so forth. And guess what? We learned that there aren't nearly as many common denominators as we expected… in fact, there's only one. And that's drive.
They are people that don't sit and wait for somebody to tell them what to do, they don't go around complaining or asking questions, they just get their job done. It's a mentality thing.
Armed with that knowledge, we changed the way we look at people when we hire them. And that's been a big change for us, and we will see throughout this year and next if this really works. But I am convinced that it will be a key success factor for our company, and I'm proud of the effort and honest self-reflection that has gone into reaching this understanding.
Finally, there's one more crucial ingredient to our unique DNA. We combine many years of business knowledge and experience with something that makes us stand out: true entrepreneurship. Our founder Iwert takes his Advisory Board role quite seriously – he adds the mindset of a serial entrepreneur to the mix. It brings new angles and sharpness to the table. Our strategic plans must be Iwert-proof to make to the execution phase, and believe me… that's a high bar. But we wouldn't have it any other way.
We have a Dutch saying that says: "zonder wrijving geen glans" which means "there is no polish without friction". I guess you could say I take most pride in simply being part of this phenomenon we have going on here at Advidi. Our culture, our leadership and our people are more aligned and synergistic than ever. The result is an organization that is genuinely greater than the sum of its parts.