The best iGaming affiliates lurk in the shadows.
They build their empires slowly – but surely – on mountains of data. They carefully conceal their every move. They know everyone.
The intimidating landscape prevents most affiliates from entering the huge ($40+ billion) vertical, which includes a large number of sub-verticals in the online gambling world:
Casino
Slots
Poker
Live & Sports Betting
Scratch Cards & Table Games
Social Gaming
Most affiliates dream of "one day" making it into iGaming. The reasons are plenty:
iGaming payouts are endless – the better you get, the higher they go
Once you've found success, it will keep coming
There are many lucrative niches to expand into
Traffic sources you're already using will do well
There's lots of money in the industry (and it's growing)
Caps are rarely an issue
Plus, it's an easy transition from social traffic (and other sources "in-the-know" affiliates are great with). It seems crazy that there isn't more activity coming from the broader affiliate marketing scene.
But the truth is, it's not easy to get "in" without help.
To become successful in iGaming, you have to build your empire from the ground up. And going it alone is close to impossible.
There are a lot of reasons not to join. But, as with most successful endeavors… where others see a setback, you have to be resourceful and find a solution.
Take, for example, the following eight "setbacks" – which, when you have the right perspective and a powerful ally on your side, can actually turn into huge benefits that help you build your iGaming empire:
1. Identifying the best-converting offers
There's a strange phenomenon in the iGaming world.
Some offers simply convert, and others simply do not. Operators (advertisers) will present you with all of their games… of which one will be a "top converter"… a bunch will be decent… and a few will be effectively worthless.
They want you to run them all, but only one is the best. How do you know which one to choose?
The Solution: Join an affiliate network. (Surely you didn't see that one coming!)
The reason is simple. Affiliate networks know what converts. There's a lot of knowledge and data put into the advice you'll be given. At an affiliate network, you'll get the offers they know are converting delivered to you on a silver platter, based on your traffic and the data your network leverages to make its decisions.
On top of that, networks have established partnerships with many operators. You benefit from that relationship right away, skipping steps and achieving high profits sooner than anyone going direct.
2. Identifying the highest payouts
Negotiation is the name of the game here. It's hard to argue for better payouts when you can't compare yourself to the competition.
Think about it – if you're trying to tweak your traffic, but you only get feedback occasionally… it'll be months before you're optimized. And even then, you won't know where you're at.
The Solution: Get a great Affiliate Manager. Consider them like an agent – someone who knows how the industry works, has contacts, and can pick out the ideal match for your style. The best part? They know what you're worth – and they know how to find out quickly, by comparing you to others' performance – so they can negotiate on your behalf, with your best interests in mind.
A great AM will make the difference between getting what you deserve… and getting jealous over your competition's higher payouts.
3. Slow payouts and cashflow issues
Every practiced affiliate knows the importance of steady payments, so we won't go too far into it. Generating players requires a lot of investment, and even with large payouts, the risk of running dry remains high.
The risk of operators avoiding payments is higher by comparison with other verticals and thus equally frightening to many affiliates.
The Solution: There are a few ways to get around this issue.
If you have a strong relationship with the operator, you can potentially get on a faster payout scheme.
You can also enter the vertical with plenty of cash on hand, committed to making it work.
You can also find a backer, like an affiliate network that pays quickly. For example, we pay net7 (as opposed to the payment structure ranging up to net30 that many operators offer), which allows our affiliates to keep attracting additional players and avoid losing all their investment on a disappearing operator.
4. RevShare, CPA and CPL models are unique – and choosing the right one is highly important
There are three primary payout methods in iGaming:
Without experience, which one do you choose?
The Solution: When your players have outstanding LTV (lifetime value), you should have your sights set on RevShare. That usually involves a direct relationship with the operator, and is a sign of becoming a "whale" in the industry. You don't typically need an affiliate network at this point, though many remain with them because of the diversity of offers from various advertisers (easily accessed and optimized in one place) and the lucrative support they provide.
While you're still mastering the vertical, you should stick to the CPA and CPL models. They're better for generating cash and are more forgiving while traffic quality improves (you'll still get great payouts). Use networks to find offers, minimize your risk and get quick feedback to improve quality.
5. Finding the CPA "sweet spot" is highly dependent on traffic quality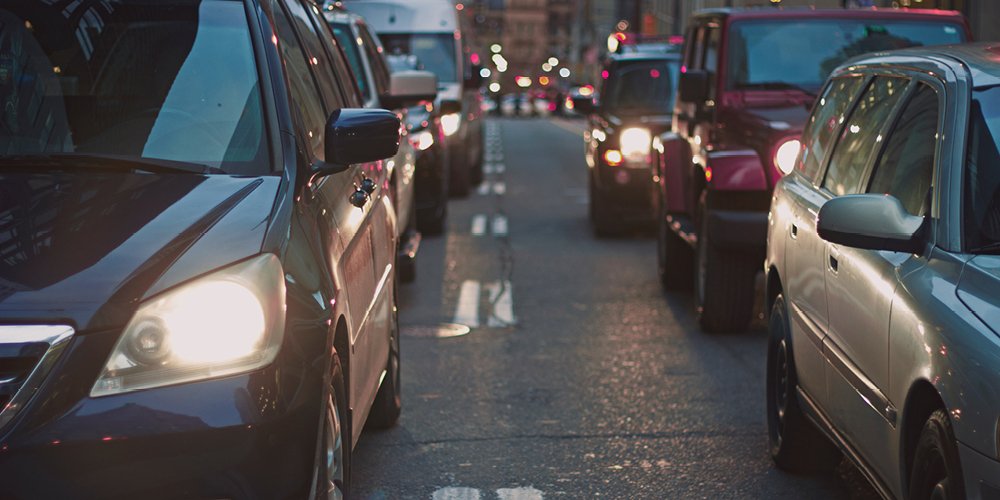 Yes, we know – traffic quality is always a concern. But the highest payouts in the industry demand the highest level of scrutiny over quality.
Different types of traffic deserve different CPAs. It all comes down to the actual players you generate; some will be more valuable than others, and certain traffic sources will generate certain types of players.
When you know what your traffic brings, you can ask for what you're worth. But again, getting to that point takes time (and a strong relationship).
The Solution: Get an expert's advice.
If you get it through an affiliate network, their relationship with the operator means they can actually affect the CPA itself (rather than just telling you what you should ask for).
Take, for example, a situation wherein the advertiser informs the network that your quality is good and they want more… with access to the backend and knowledge of your competitive edge, your AM can negotiate a higher payout in order for you to scale, instead of just increasing your cap. You've got a player on your side.
6. Limited working hours of casino operators
Remember what we said about negotiating payouts? Now imagine what seems to be a tracking issue at 5:01pm in Malta. Without a contact, you're out of luck.
In addition, most affiliates are small fish when they start out. Feeding time is mostly reserved for whales. You'll get answers… but they won't come with a priority mail stamp.
All this adds up to a harder time fostering a relationship with the operator, limiting that precious negotiation power that will take you to the next level in payouts and ROI.
The Solution: Bam! Your affiliate manager! They've got contacts with the operator and can get you fast answers 24/7. They also maintain close relationships with the operators, which you can use to your full advantage. It's your shortcut to the benefits an established partnership provides – when you have a proactive AM, your win is their win. The biggest iGaming affiliates never give up, always testing dozens of angles until they find the winner. Your AM can speed this process up by serving as a direct line for feedback and optimization advice.
7. Finding the right formula without data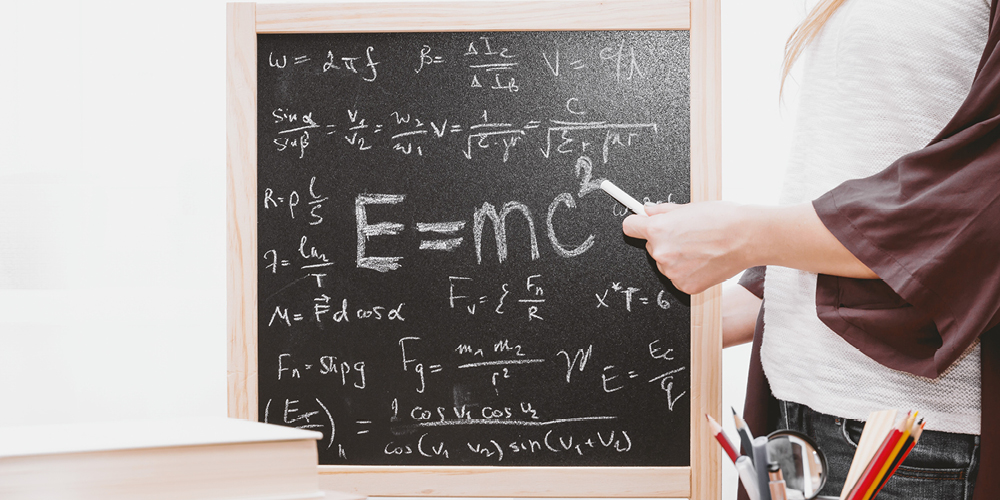 The most successful iGaming affiliates know exactly what works, and they've spent plenty of time and money to get there. You're up against some highly informed competition when you enter the space, making it especially costly to get the right data to make informed decisions about your campaigns.
The Solution: When you join an affiliate network, you'll get insider information on what's working in the field. It's like a "starter kit" for actionable data – you won't get a complete campaign packaged and handed to you, but you will get information that others normally spend months (or even years) and thousands of dollars to obtain.
In addition, you'll have that elusive lightning-quick feedback on your side, empowering you to optimize faster and more effectively.
8. Split-testing is difficult – even with an operator who runs multiple offers
The iGaming vertical is somewhat intertwined with itself – many operators run similar (or even the same) games on a small number of platforms. This creates an odd landscape of extreme diversity with minimal variance.
Knowing which offers to run against each other is somewhat of a guessing game to many new affiliates, but experienced pros are able to identify the best-converting offers from various operators, making their split-testing rooted in science (rather than randomness).
The Solution: This one is less straightforward. Many operators do offer a wide range of games and offers for you to run, allowing you to split test effectively with just a direct relationship with a few operators… but you have to build up to that point.
While you're still growing as an iGaming affiliate, you'll find that affiliate networks provide significantly better choices to split-test between. Most importantly, you'll get more offers from different operators to choose from, along with advice on which is best to test your traffic on. Plus, with faster payments, you'll be able to get the data you need quickly enough to optimize effectively.
Already know what type of offers convert for you? Even better. Your AM will find a high-converting match for your traffic – and if they don't have it in their inventory already, they can acquire it for you (and you won't have to establish new relationships with a multitude of operators).
The competitive advantage Advidi offers iGaming affiliates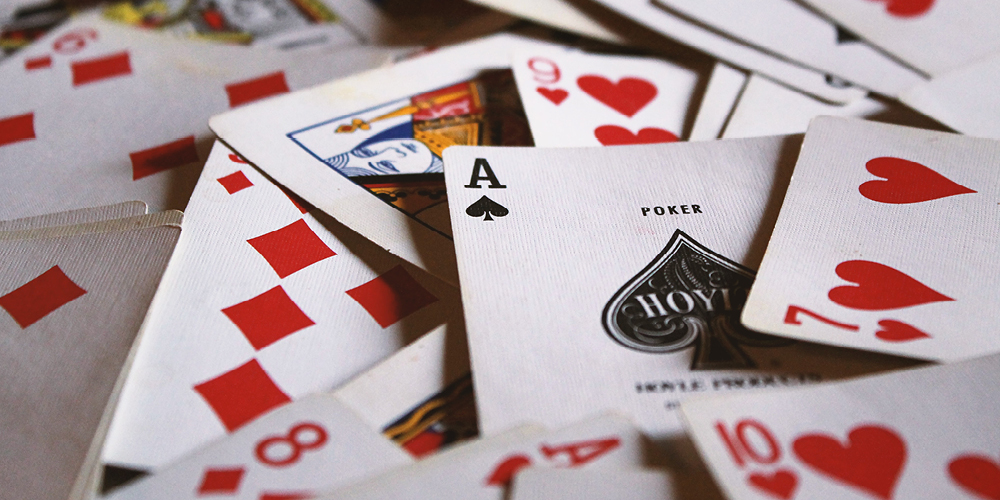 For all the barriers to entry that iGaming presents, it's undoubtedly a vertical that every affiliate should consider… and with our help, you can make it happen. Running with an experienced network like ours can help you find success quickly, giving you more options to diversify your portfolio and exploit opportunities.
When you join Advidi, you will:
Get higher payouts from the start – which go up from there – with high CPAs and CPL rates that are tailored to your traffic.
Prevent massive losses – our guaranteed payouts give you peace of mind, while our net7 payment plan keeps your cashflow steady.
Never worry about losing money to thresholds. Advidi offers a single payment threshold; instead of having to hit minimum payouts from multiple sources, you can split-test a wide range of operators and offers without worrying about your cash getting "stuck" beneath one of those operator's payout thresholds.
Find the perfect offer without jumping through hoops. As a "one-stop shop", we work with the top brands in the industry. Instead of cultivating a relationship with each operator, you can get all the same benefits from one strong relationship with your AM.
Save time and earn more money by maintaining a trusted relationship with one point of contact (your affiliate manager), with a single dashboard that gives you all your stats in one view.
Gain a competitive advantage by banking on the deep data-driven knowledge our team offers you.
Get better performance from exclusive offers that can't be found anywhere else.
Avoid costly testing by getting hand-picked offers that excel with your traffic right away – your AM has your back!
Learn more, faster. You'll benefit from our close relationship with operators, giving you an easy way to obtain information and negotiate.
Enjoy more opportunity – iGaming operators often stick to a few GEOs, but going through our network means you'll have access to offers all around the world.
Why operators choose Advidi
Affiliates aren't the only ones who love all the money-making benefits our network provides. Operators enjoy a significantly larger pool of affiliates, with varied traffic sources that allow them to extend their reach and playerbase with ease (and confidence).
When you join Advidi as an operator, you get:
Access to many diverse affiliates, all through one trusted contact (available 24/7) that can help you solve issues and make improvements right away.
An open communication channel to your dedicated account manager. They understand the industry and the urgency that the industry demands.
More than 1,000 new players per advertiser every month based on current averages.
Complete protection from fraud – we have had 0 instances since launching nearly a year ago.
High-quality traffic. Our strict rules prevent incentivized traffic and other low-quality sources, so you can rest assured that all the players we deliver you will have a high lifetime value.
Traffic from varied sources around the globe – our current pool of affiliates are specialized in GEOs all over the world, so launching or scaling up in otherwise hard-to-reach areas becomes possible with us.
Want more? Get on board! We're currently accepting iGaming affiliates and operators. Contact your AM or get signed up to start breaking ground in this exciting, high-potential vertical:
START MASTERING IGAMING NOW