All great things must come to an end.
We're lucky, though… because this time, the ending only leads to more greatness!
That's right. Advidi Adventure has reached its conclusion. It was a hard-fought battle. And now it's over.
You all should be proud… but a few of you must be feeling especially bright today…
Announcing the winners!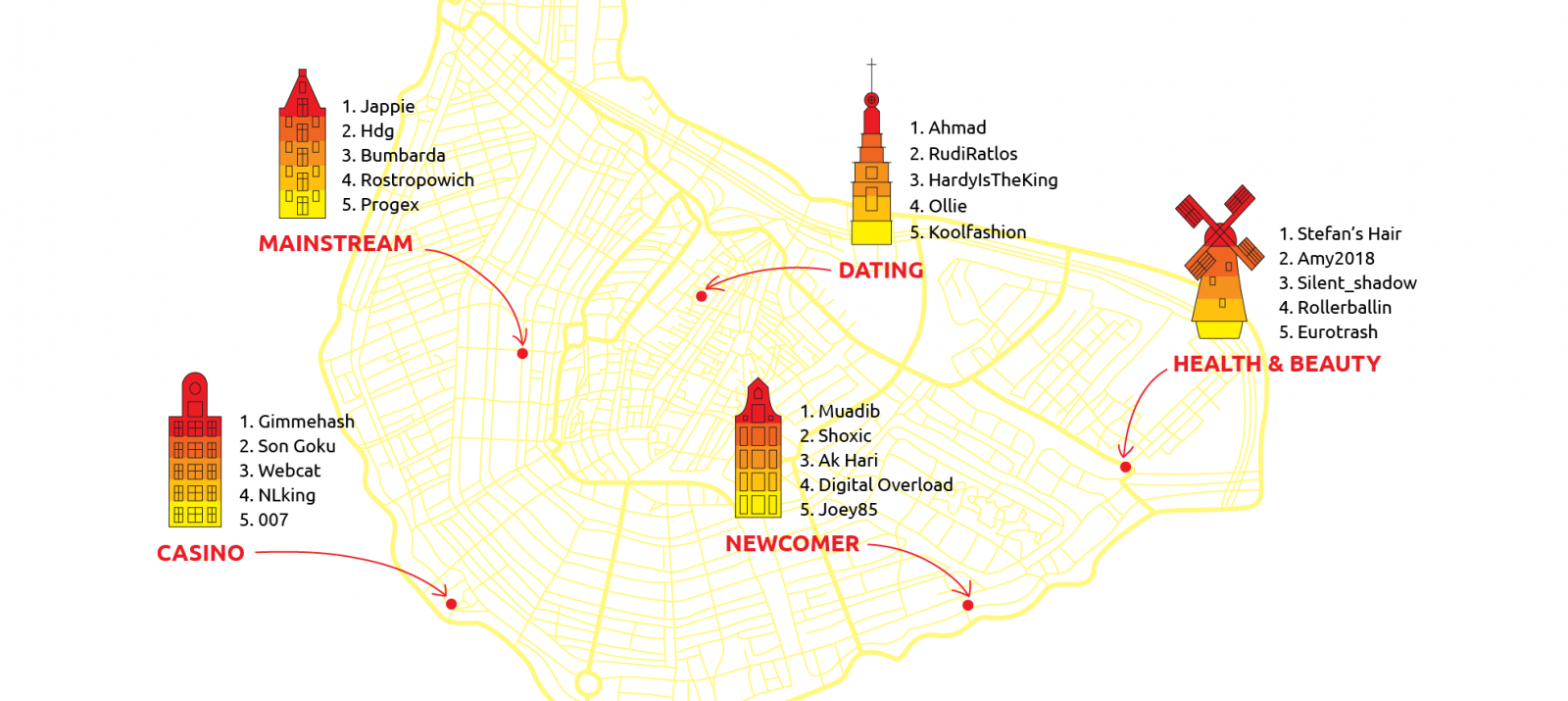 You're all winners!
Okay, fine… we'll spare you the verbal consolation prize. This one really came down to the wire. We're really happy with the tremendous effort put in by all of you… but in the end, there could be only one in each category.
The final winners are…
Jappie (Mainstream)
Stefan's Hair (Health & Beauty)
Ahmad (Dating)
gimmehash (iGaming)
Muadib (Newcomer)
Congratulations! We look forward to welcoming you to Amsterdam in July for 4 energetic days of celebration.
Their Adventure prize includes:
A roundtrip ticket to Amsterdam
5-star hotel accommodation at INK for 4 days
Tickets to the world-famous Sensation White party
Motivational speech by a super affiliate (including Q&A)
An introduction to our office
A private boat tour and boat party around Amsterdam
Dinners, lunches, clubbing, partying, etc.
A networking and brainstorm business session
An invitation to our private beach party
A quick look back
The Adventure itself kicked off on 15 February, starting an 80-day scramble to be the best of the best.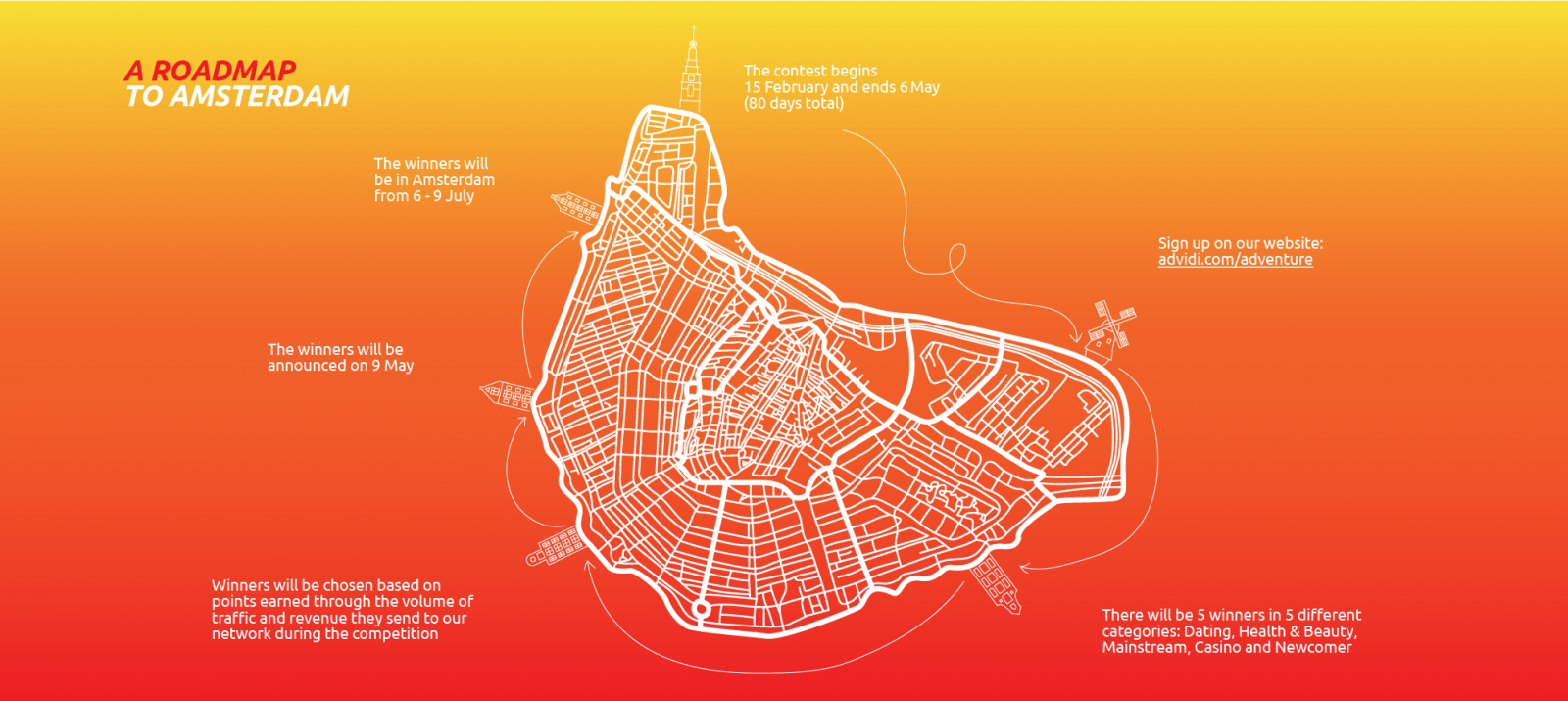 We followed up by revealing the whole prize package, resulting in a frenzy of activity and a lot of creative deal-making. The leaderboards were never the same for more than a few days at a time… and it got even wilder when we dropped some hints on how to win.
Looking into the future
We were very please by the response from all of you during this contest. As soon as we get this massive celebration out of the way (details, details!), you know we'll start planning for next year's edition.
To kick that off, we want to turn the mic over to you. How can we top this Adventure next year? (Is that possible?!)
Let us know in the comments or shoot your AM an email with your thoughts. We have a lot of fun putting these events on, but in the end, they're for you… so we'd love to hear your ideas for 2018.
Until then… your Adventure "tour guides" are signing out. Once again, a huge congratulations to all of you for the progress (and profits) you made!