After weeks of anticipation, we have a winner for the Advidi free flight giveaway – our way of pitching in to help the community by covering some of the expenses for an affiliate traveling to this major event.
There's nothing like a bit of high-flying suspense to end an event like Affiliate World Asia, and the crowd eagerly waiting at our booth certainly did not disappoint. With more than 100 entrants in our random drawing, the chances for victory were slim – but someone had to take the cake…
Big congratulations to Stephan, who came to AWAsia from Bali. We'll be paying for his flight to and from the conference, which we hope will be the cherry on top of an already sweet event.
Affiliate Managers Jasper and Stefan draw the winning name in front of an eager crowd.
Stephan had a few words to say about the conference and his lucky win:
Obviously it is amazing, winning something for once. It feels way better than hitting a good campaign. That it is a gift from Advidi is just the cherry on top, nothing but love for you guys.
Regarding AWA, it was better than last year, especially for us affiliates. The speeches were on point and all the parties were actually very classy. Looking forward to next year, hopefully Bangkok again!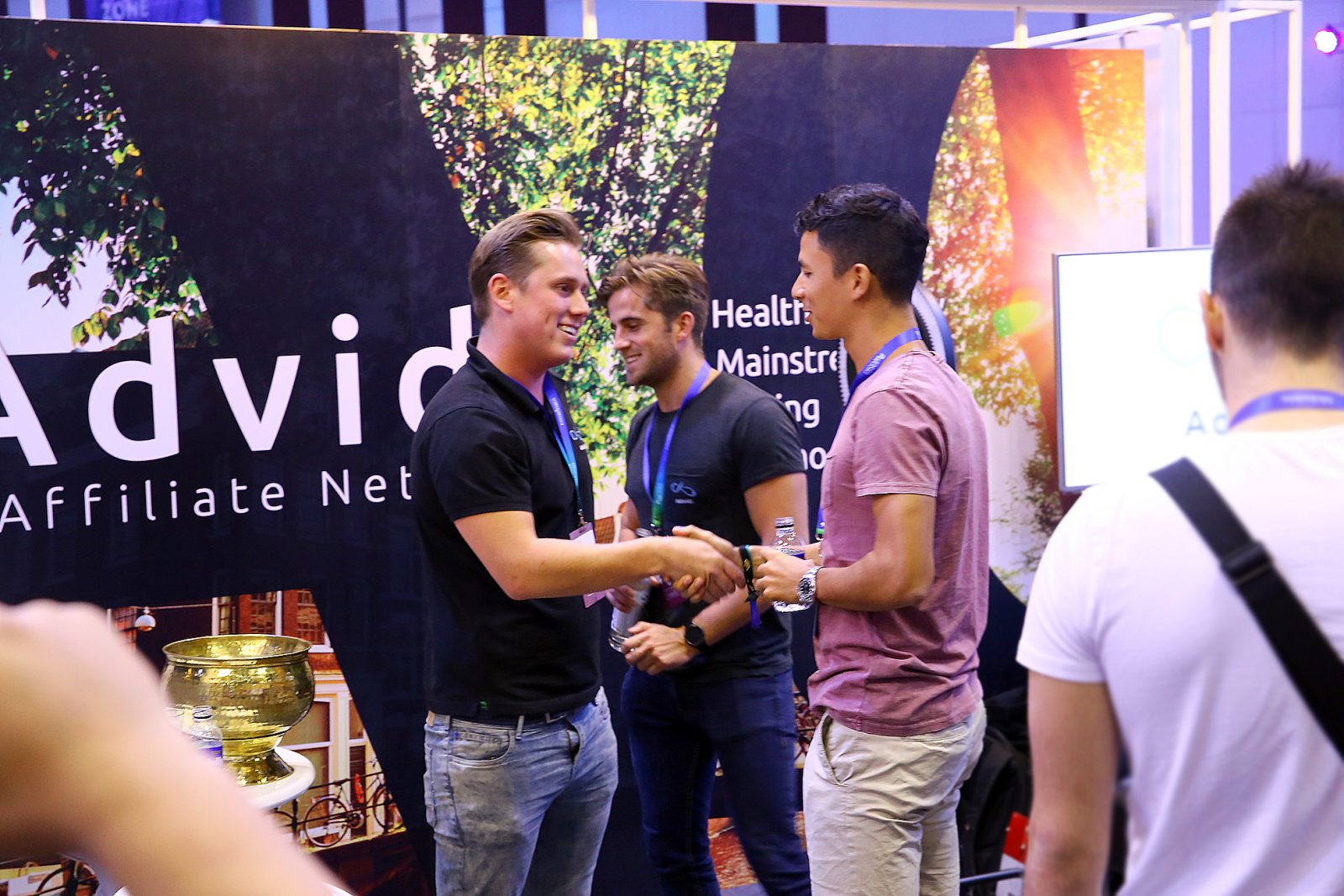 Stephan stepped forward for a congratulatory handshake upon winning.
It's great to hear that the contest helped make AWAsia an unforgettable experience (and helped to soften the financial impact a bit). Hopefully you all enjoyed the event as much as Stephan… we know we did.
Thanks again to all of you who entered and stopped by our booth. We wish you the best of luck in picking up more wins between now and next year – when the best and the brightest meet again in Bangkok!