Advidi Top 3 dishes of the Month (March 2016)
Are you into brainfood? For all of you looking for an extra working motivation, we've decided to share how our company's chef keeps us creative and productive. Kai knows that "an army marches on its stomach", and flavours our days with delicious dishes which combine international and traditional delights.
So, hungry fellows, here are the top 3 dishes of the previous month!
Pumpkin risotto with goat cheese and rucola – A perfect choice for a first date!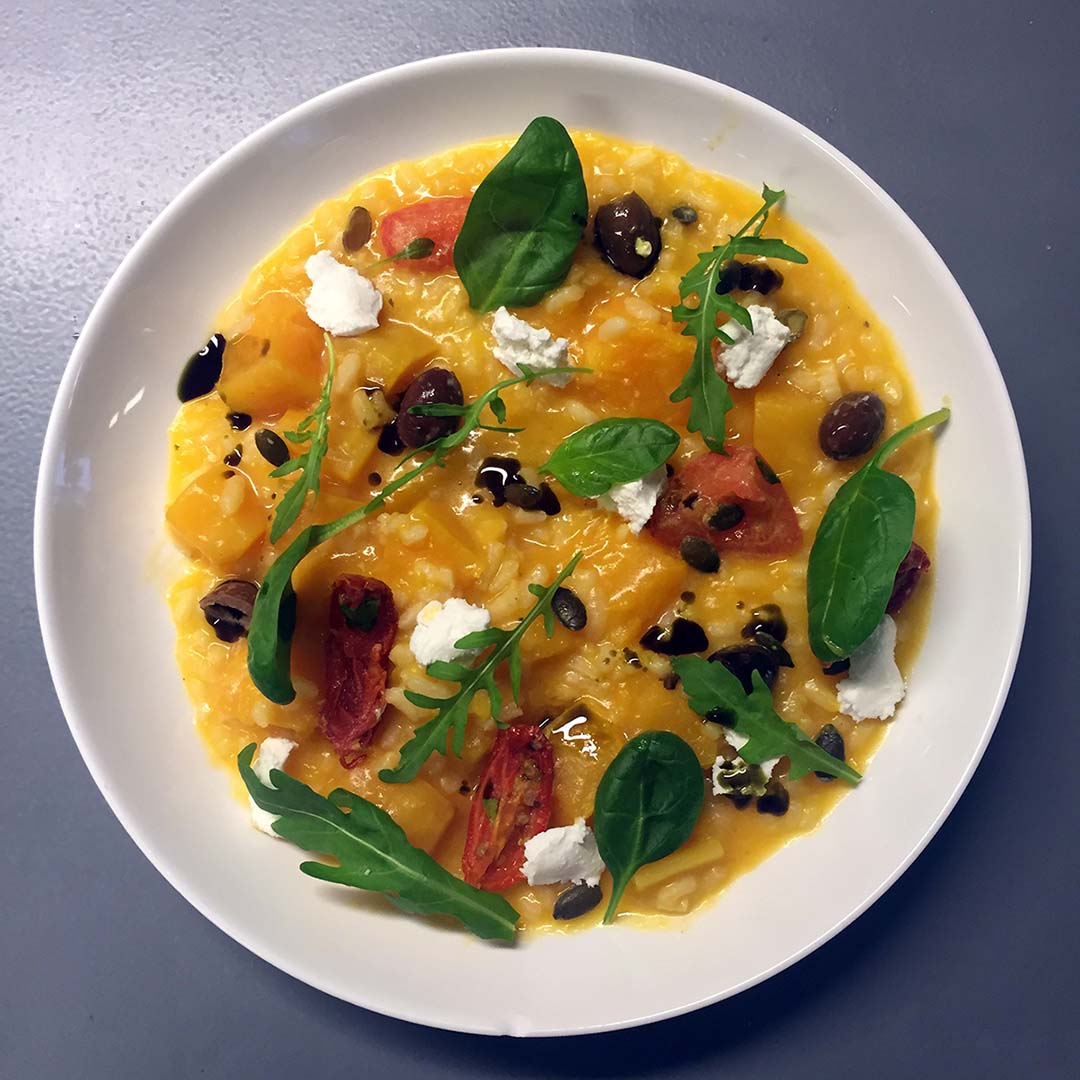 According to Kai, this is not only a good choice for a vegan lunch break, but also for a first date! Our exquisite risotto is cooked in a smooth pumpkin cream and blended with roasted pumpkin.
That's why Kai is adding some fresh rucola and trimmed goat cheese on the top, to give it some other flavors as well. But if you like more pumpkin you can add some pumpkin chips, as well!
Asparagus a la Flamande – Traditional dish from South Holland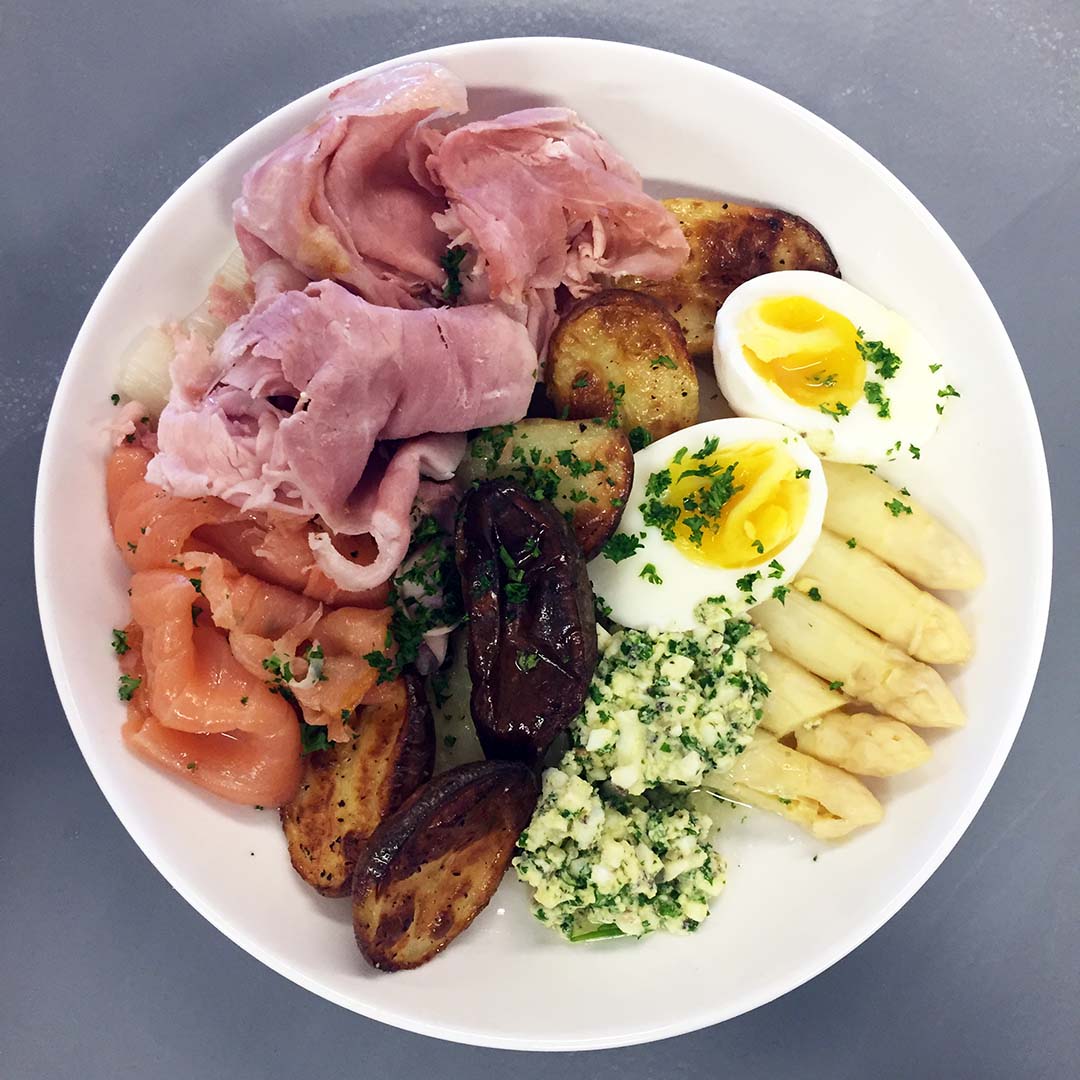 This is a popular dish in Holland and Belgium. White asparagus is a very special vegetable. Its difference with the green one is that it grows underground. You can't find it all year round, so it's definitely the guest star of the dish! It's accompanied with soft boiled eggs, a special vinaigrette and cooked ham. Kai adds some smoked salmon to create some variations in the end.
Tom Yam Soup- Authentic Thai soup from Bangkok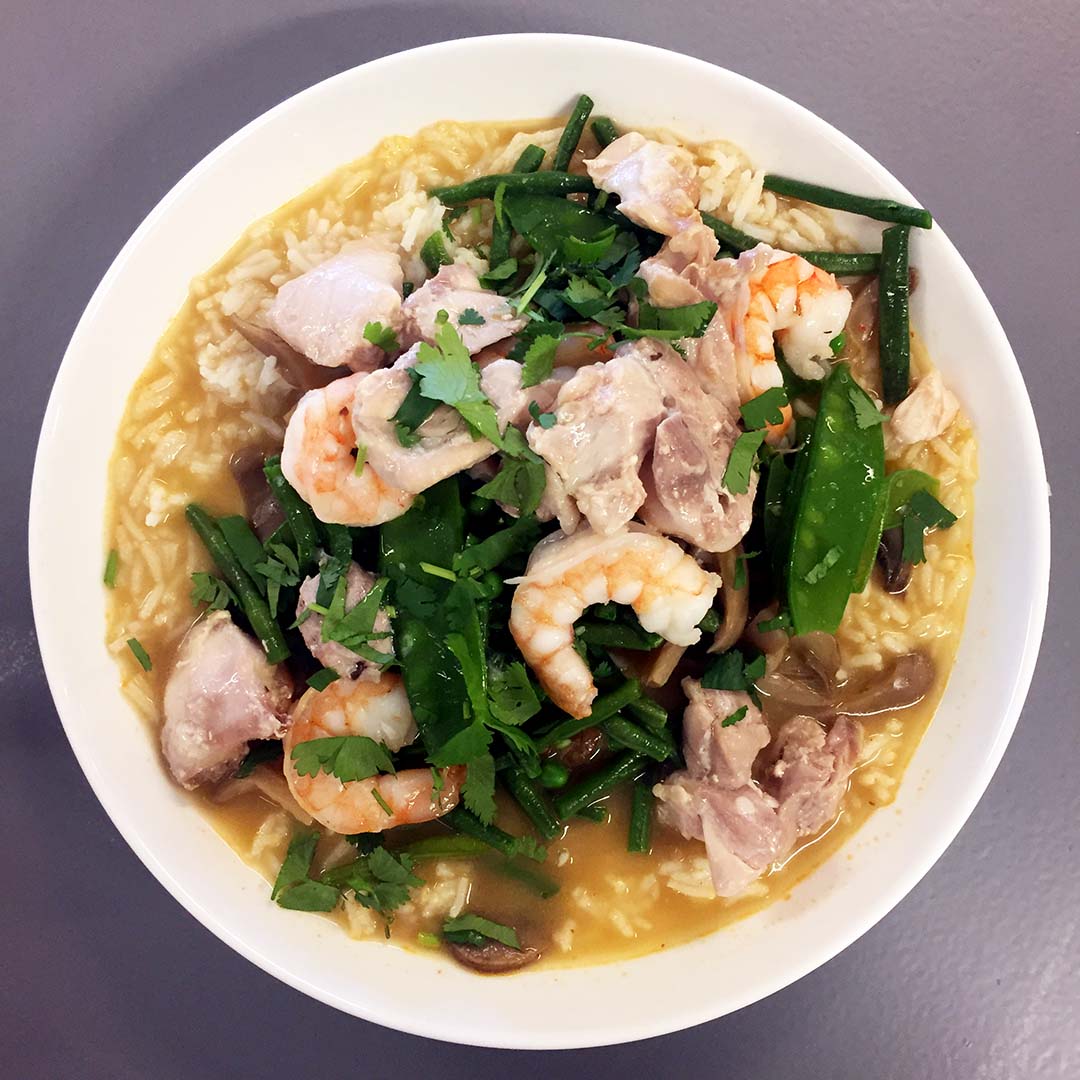 "Aroi mak mak", means "very very delicious" in Thai language. Our chef got the inspiration while dining at a traditional restaurant in Chinatown, in Bangkok.
For this authentic Thai soup, we use shrimp skin to make a bouillon to which we add different flavours from lemongrass, ginger, galangal, garlic and chili paste. The dish is completed with lemon leaves, mushrooms, coconut milk, fish sauce and some fresh coriander.
If you need any advice how to prepare it, feel free to email Kai: chef@bangmediagroup.com