"If you don't have a vision for your company, you won't get it from surveys, BI reports, market analysis or focus groups. Creating something innovative and powerful requires balls – creativity and lots of self-confidence."
Nobody can argue that Petar Joseph lacks any of the above. As our VP of Marketing & Communications, he and his team are responsible for the tone of voice for our organization – a tone that must satisfy and encourage both our worldwide audience and our beloved colleagues.
It's no easy task, but Petar has never been a fan of the easy way. His extensive career spans multiple fields within the media world, including radio, television and print; he has worked with Coca Cola, T-Mobile, Heineken and many more global brands. He's a lifelong learner, always bringing fresh ideas to his team – and he never settles for anything less than the best results possible. A perfect mindset for the performance industry.
He leads his team with vision and dedication, and together they have brought Advidi's communications to new heights. Not only did his team play the leading role in our intensive rebranding effort earlier this year, Petar continues to explore the boundaries of branding as it makes its long-overdue entrance into the performance marketing world.
In this interview, you'll learn about the commitment required to create an impactful brand, backed by real examples from our own rebranding. Whether you're interested in harnessing the power of branding for your own business or you're simply curious about the secrets that give great brands their influence, his words on this subject are not to be missed.
Why did Advidi need to rebrand?
The company has grown immensely in the past few years. We've expanded the portfolio of our products and services, we're opening new offices… we're now heavily focused on the future. As such, this was an evolutionary rebranding. We wanted to celebrate these steps forward with a fully rebranded experience, but it was also a good thinking exercise that helped us rediscover our purpose, as well as sharpen the perspective on our mission and vision.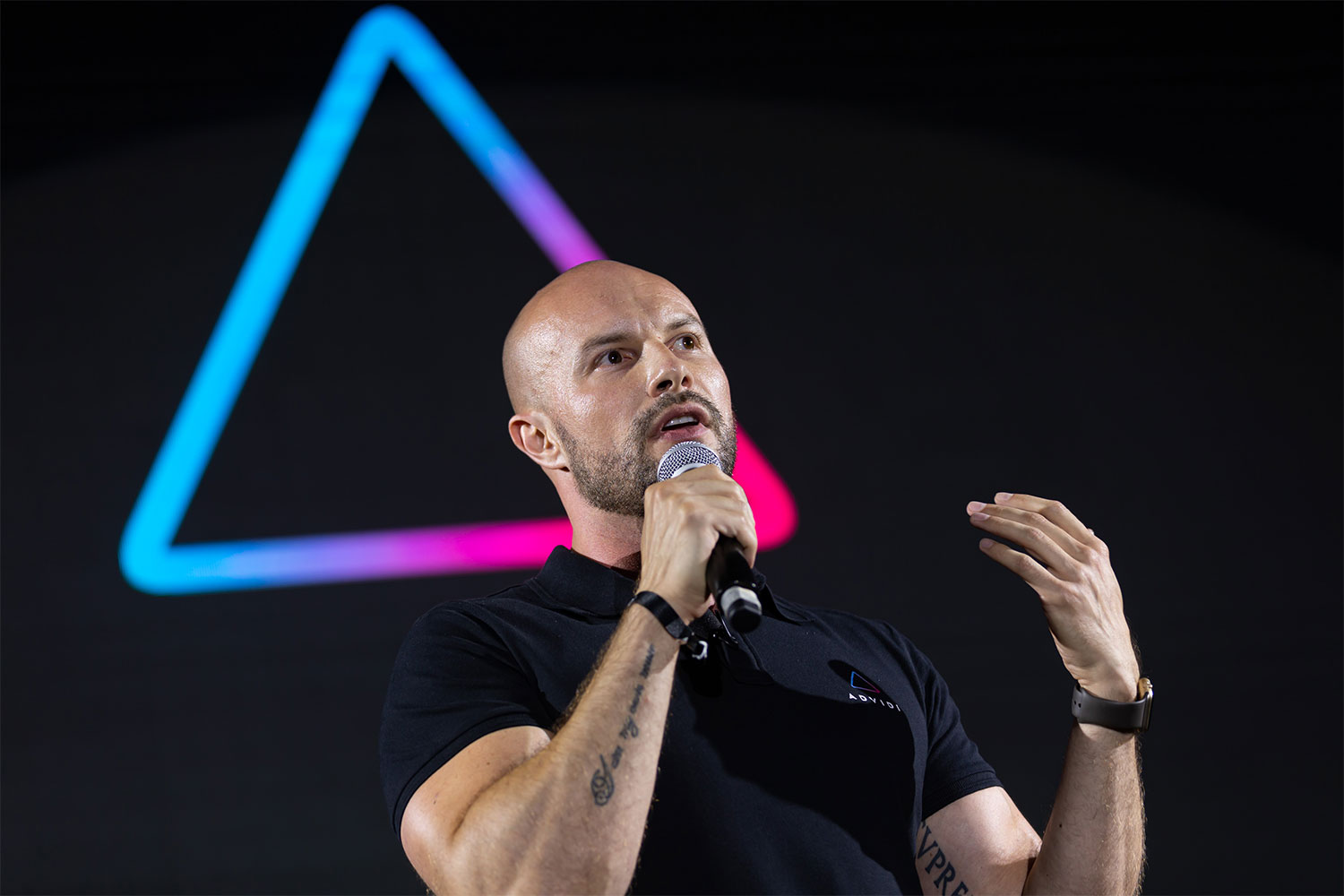 With the revived visual identity and all the respective touchpoints, we wanted to send a message that we have a strong focus on the future, that we strive to bring newness and innovation in everything we create. I'm personally not one of those people who likes to constantly cash in on nostalgia – it kinda gives the feeling that you have nothing new to bring to the table.
I'm not saying that you should forget about the past. Especially if, for example, your company has produced cheese since 1865. But if you're a tech company that needs to stay on top of its game… well, we aren't about to throw away what Advidi has meant to thousands of people around the globe. We just upgraded the brand to express that we're future-ready. We took internal and external steps to prepare for this, and the intention is to send a message about what kind of people we are inviting to join our big family. Along with that comes our promise for the future we're going to build together.
We still operate on the same fundamentals that this company was built on. Trust remains at the forefront. One of the ways we've maintained the emotional bridge with this past and celebrate our heritage, from a design perspective, can be found in the new brand style; we kept the original blue Advidi color and we pumped it up with the fresh and energetic magenta. Through these new brand elements, we show that we are proud of our past, but also that it is time to move on and develop further.
We wanted to accomplish a look and feel that is strong, but at the same time accessible, open and engaging. Something that is not only beautifully designed, but also smart, with a certain wit to it. The result is definitely a lifetime achievement. Our employees are extremely proud of it, and the reaction we saw from the industry was way above our expectations. Moreover, our employees were involved in the process from the very beginning, contributing their thoughts in brainstorm sessions and through regular feedback throughout the rebranding process.
After 6 months of intense work, the whole project came to life. We threw a huge launch party in Barcelona this summer. For me personally, this was one of the most exciting nights ever.
Where did the inspiration for the new logo come from?
Our initial brief was centered around one main question: "How do you create a visual identity for a company whose business relies on the knowledge and passion of people, while its execution depends on machines?" Our business constantly changes, it's dynamic, vibrant… our logo needed to reflect that.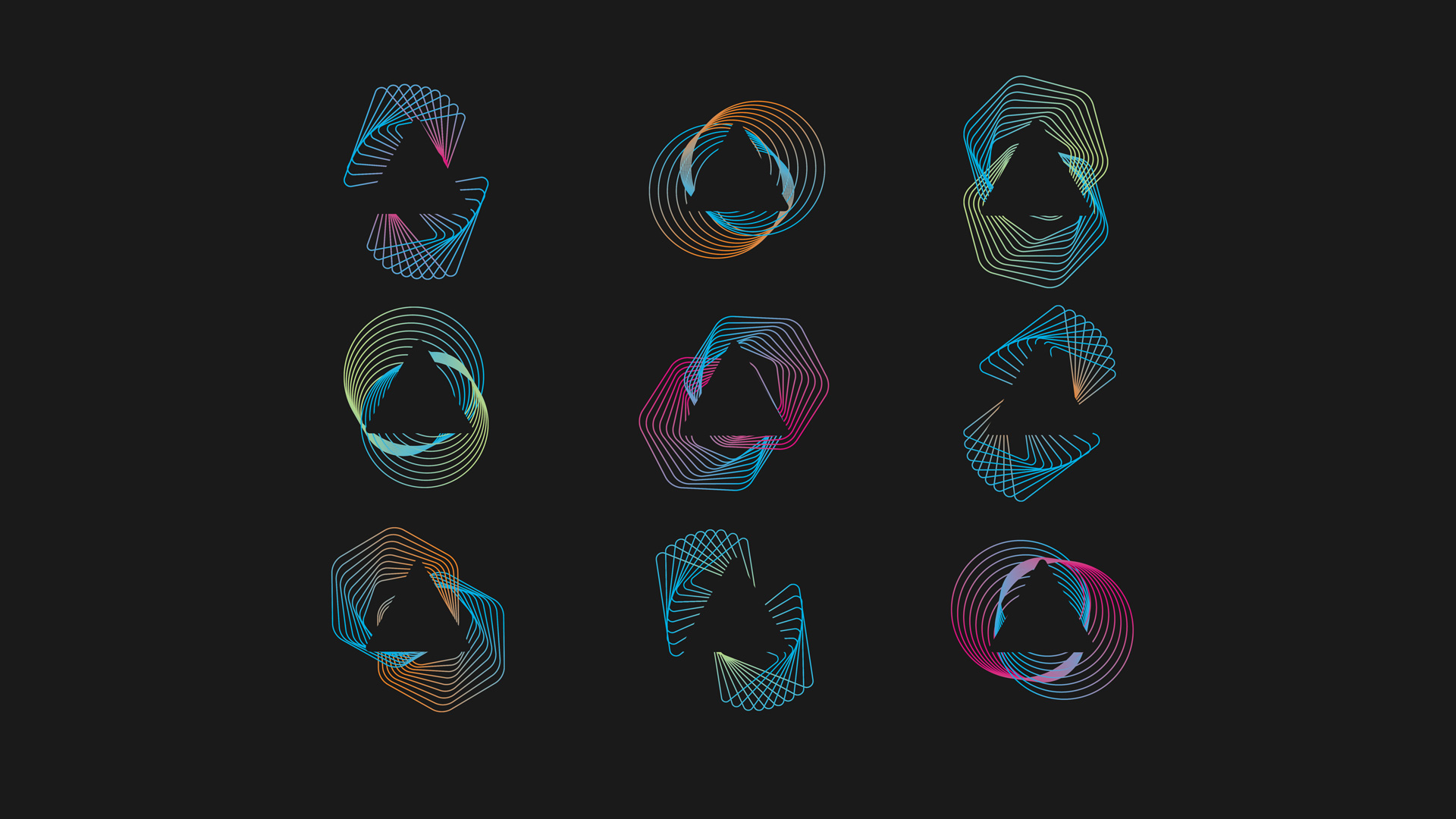 This challenge forced us to think from new perspectives, and the result is highly unique. Our logo is created by an algorithm that lives on our website. We named it "Hiro" – it's the world's first logo of its kind and I'm extremely proud of this groundbreaking moment. More so, Hiro is interactive and customizable. Advidi is one of the rarest companies in the world in that we let visitors interact with one of the core elements of the company. This is how much we appreciate external feedback, and this is how we want to show that Advidi belongs to our people, both employees and partners. The dynamic ever-changing logo represents our company and our industry – always changing, dynamic, proactive, fast – but we also wanted to show that we celebrate diversity. We work with so many different people on a global level – different nationalities, races, religions, cultures, sexualities. Our brand is built to accept and respect all of them.
Although the shapes are constantly changing, there's one the central icon in the middle of it that is constant – the triangle.
There are several reasons for this: Advidi creates this magical triangular connection between the traffic and the offer, between advertisers and affiliates; the triangle is a symbol of home, connection and partnership. Beyond that, this triangle only becomes visible if it's put in the right context. This represents our supportive role in this industry. We're here to support others on their way to becoming more successful.
You can find the same dynamic in the extraordinary people from our industry that we're surrounded with – we call them "'performance marketing heroes". You can only recognize a hero if they're put in the right situation, in the right context, in which their heroic acts are motivated.
From a design perspective, we wanted to create a visual identity that will live on and remain attractive throughout the years. A design that embodies so much of our brand and can speak for itself.
So what's the idea behind the "performance marketing hero"?
Our heroes don't wear capes and don't have special powers; they are ordinary people who change the industry with their actions and knowledge. But these people are also aware that they can only reach certain levels of success by surrounding themselves with the right support and resources. And this is where we come in.
With the "performance marketing heroes" theme, we wanted to appeal not only to a small, elite group of people, but also to those who have great potential, who are in this with the best intentions and who are ready to work hard. It doesn't matter how many of them are out there; we just wanted them to recognize themselves as special.
Because that's our only purpose – to make other people shine. To support others in becoming more successful. That said, Advidi is not for everyone. We're not for those who expect success overnight, for those without good intentions… our heroes are dedicated, hard-working people. They change the industry with their progressive ideas, they help each other, they're knowledgeable… we are here to support the making of those future performance marketing heroes.
As more and more performance marketers look to build assets, brand building has become a hot topic in the industry. What does a brand mean to you?
The brand is a promise, it's a commitment to providing an experience. A promise of a feeling you get when you interact with the brand.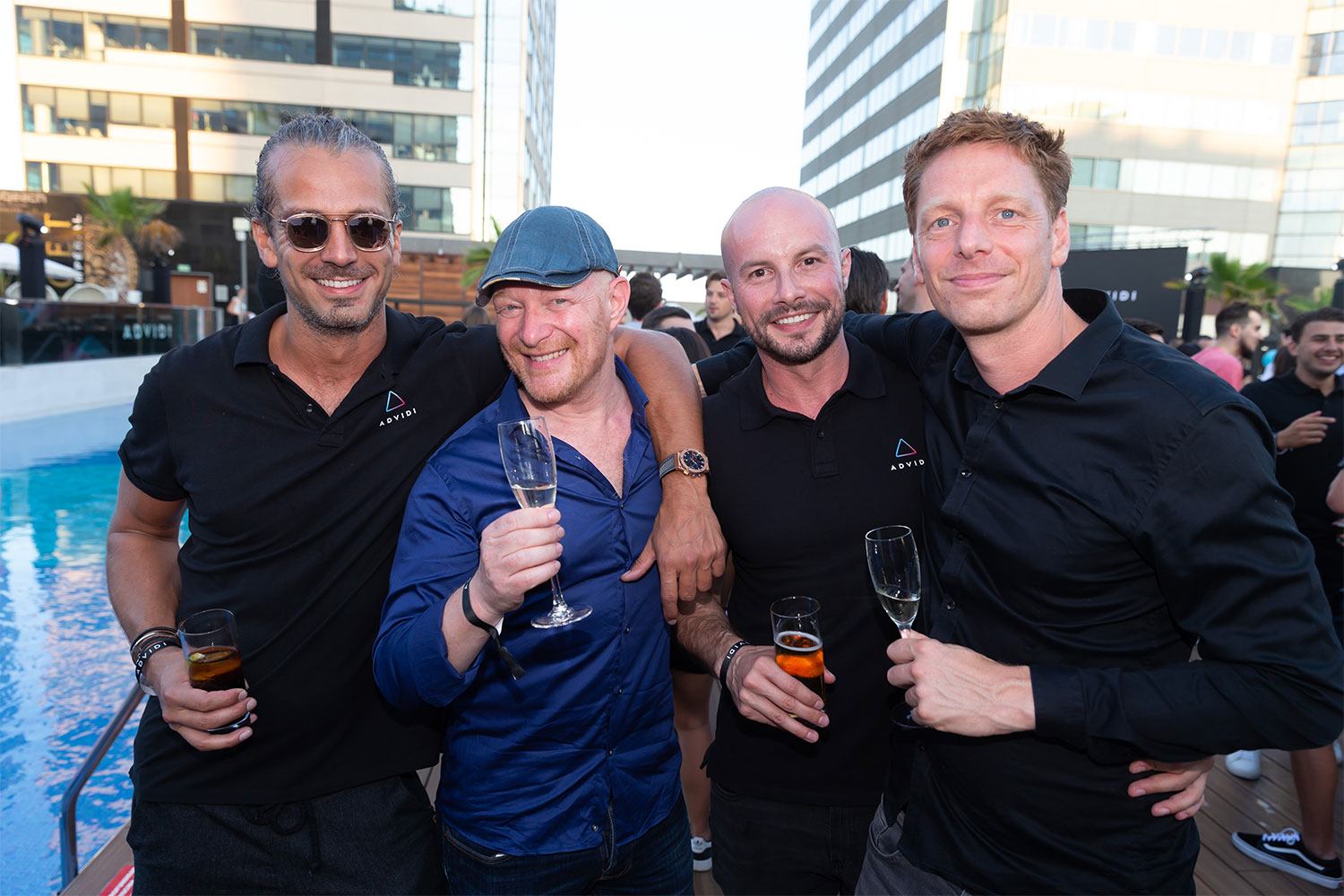 I always use the example of Apple and Samsung Electronics. Why is Apple constantly beating Samsung over and over again? One of the many reasons is that when Samsung launches a new product, they talk most of the time about the technical characteristics of their products: most advanced camera, best display… Apple communicates mostly about how this product will make you feel while using it, how cool it will make you in front of your friends. Just remember their initial manifesto from 1997 – Think different. It was an anti-establishment invitation to those who feel "different". At Apple, they understand that products go beyond their functional features, thus their brand communication reinforces emotions about the brand and its desirability.
At the end of the day we're human beings and we're driven by emotions. We make crucial decisions based on emotions. A great brand embraces that. All what Apple wanted to achieve is to sell more products, and that's totally okay; if that purchase makes you feel better about yourself, it's a net win for all involved. You'll use that feeling and do something good to yourself or the people you love.
What's Advidi's brand promise?
We're dealing with people's everyday challenges so they can focus on what they do best. How does that play out specifically? I like to believe that deep down we solve our clients' issues with fear. Fear of failing, fear of not being paid, fear of being screwed over by a network, fear of not having the best offer… I want to believe that in the promises we make, we help our clients work with positive momentum – they become successful not because they're running away from something, but because they're going after something. We negotiate for them, we fix their finances, we get them exclusive deals, we check backgrounds, we prevent fraud, we hire the best people to manage their accounts…
If you look at the bigger picture, regarding your initial question about what branding is, the core idea about a brand is about belonging – the feeling that you belong to a certain group of people who share your values, ideas, fantasies, and vision. The oldest model of branding and belonging is religion. Just look at the Catholic church for example. That being said, with everything Advidi does (look into the concept about the heroes), we work on creating a feeling of belonging that is stronger than the individuals themselves. You will recognize this in every cell of our brand. To give you one example – we believe in sharing free knowledge and learning from each other. A few years ago we started creating big conference guides around the main industry shows. Our goal wasn't only to help people better prepare for the trip; we involved the speakers of each conference to give our audience a heads up about the event and the hot topics for them at the moment. Thousands of readers across all channels are consulting these guides, even if they're not attending the event. They even come back to us with personal suggestions. This engagement is priceless. It brings people together to one spot to share knowledge of any kind. I can easily say that's the Advidi promise: you belong to a group of people who will take care of you at any time in any way.
How can branding be applied in a performance marketing environment?
Performance marketing is a business of stats. Everything is and needs to be measured. The most difficult thing that people from the industry are facing is how to measure ROI from branding efforts.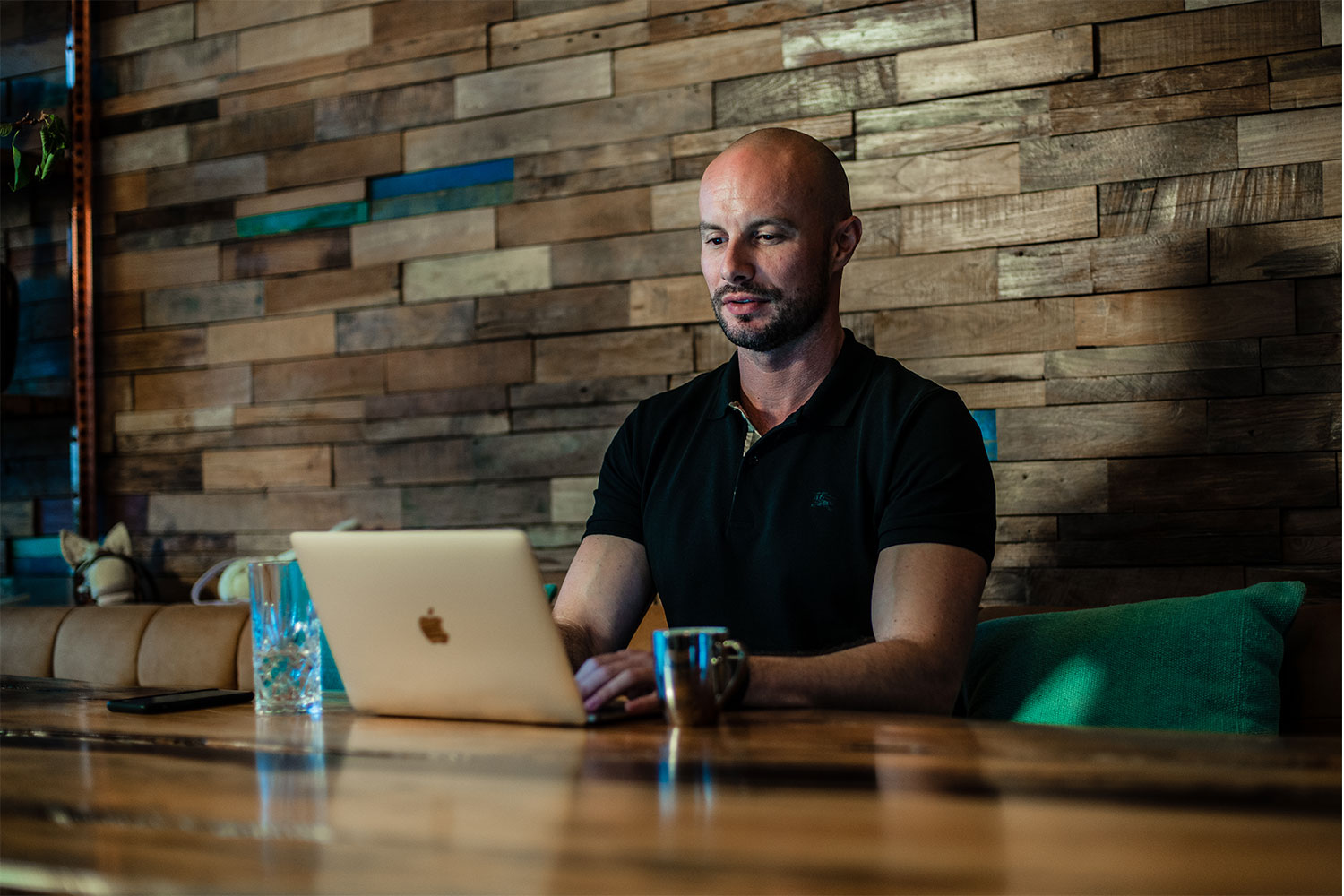 Let me help you right away – there's no such thing. It's like measuring what are you getting back from the relationship with your partner or friends in numbers. That doesn't mean that the implications of the results are not visible in the general brand value, revenue or the longevity of the customers' relationships. Let's put it like this – branding is for the long run, marketing is for the short run. Therefore make sure you align your marketing actions to support your brand strategy. Then measure your marketing efforts. Branding is about the long-term plan, the investment in your name, your reputation and your future. You don't measure reputation – you guard it with your life.
Please don't get me wrong, I like numbers myself. But if you as an entrepreneur don't have a vision for your company, you won't get it from survey results, BI reports, market analysis or focus groups. Creating something innovative and powerful requires "balls" – creativity and lots of self-confidence. You should strongly believe in your idea until the rest of the world starts believing it as well. I'm not saying it's easy!
So how should someone who wants to build an online brand begin?
Don't forget that the whole journey starts online. If it's not a returning customer (in the case of a physical product), they haven't had the chance to interact with your product or service yet. You don't have a physical shop where this initial touchpoint can happen, so you're fully dependent on your online experience, on the look and feel of your website and your story. Nowadays people educate themselves before making an actual purchase. What years ago was known as "First moment of truth" (coined by Procter & Gamble) has been replaced by "Zero moment of truth" – which means that people educate themselves about the price, read product reviews, engage in social media groups and ask other people about the product they're buying before making an actual purchase. These days, you need to think about the whole marketing funnel to deliver the full brand experience.
You need a strong brand story and you have to make sure that you cover all touch points of the ZMOT flow to assure the customer that what they're buying is legit. Your visuals, your design, your website, your written content, and your story are all you have to seduce the customer. The whole customer experience should be engaging, cozy, friendly, easy to navigate. It comes down to a combined effort of brand storytelling, design, UX, copywriting…
The same goes when they choose the affiliate network that they will work with. They will go to forums and conferences, ask other people. That's one of the reasons we take our reputation so seriously. We don't leave any stone unturned. Every client case for us is with the highest importance.
What does it take to create a powerful brand?
I've been talking about the brand promise and brand story a lot. On the surface it might look superficial – cosmetic, if you like. I personally believe that those assumptions are wrong because the brand doesn't stop there. The brand promise and story go down to the smallest details of the product and the service. In the case of Advidi, they are translated into every step of the customer journey, into every detail of how someone is treated. We make sure that every department follows what is promised. If those two things – your brand promise and your actual execution – are not aligned, people will notice sooner or later that you're bullshitting. And that's the last thing you want! So the first suggestion would be – make sure you put your money where your mouth is!
Second – authenticity, authenticity, authenticity! We put a big focus on our people. We strive to be friendly and genuine with our openness and authenticity. Our affiliate and account managers become your friends. We create meetups, parties, contests, every possible format of human interaction to put them in social environments where they can engage with each other, make new friends, share knowledge. Let's be honest, this is a very lonely industry – especially for individual affiliates. Being wealthy and successful is not enough. Having interaction with like-minded people is crucial.
Third – consistency! Building a brand identity doesn't come overnight. Rome wasn't built in a day! Just because something is clearly valuable inside the company doesn't mean that it is instantly recognizable outside of it. It takes hard work and lots of patience to clearly communicate what your brand stands for. And you need to prove that in practice. Over and over again. Consistency is the key!
How do you identify a great brand?
We need to accept the fact that we live in a time where having a good product is not good enough. Each consumer brand is a sum of its emotional and functional features; it's so much more than all these individual elements. Hence, the products from that brand should be delivered with an idea, with a feeling, with a promise. We as humans, we don't buy only with our minds, we buy with our hearts. Why do people buy Coca Cola – does it have any nutritional benefit to the body? I don't know. Does it make you feel great? Hell yeah! Coke is no longer about "It helps me quench my thirst"; it's about "It brings joy to my day". The thirst is sort of a table stake – of course the main purpose is to be a refreshing beverage, but what else goes next to that?
I believe that this brand "greatness" comes from brand values. These values should be nourished and reinforced constantly. These values contain and exceed the brand's functional benefits. These values go beyond short-term plans, such as the better market price, current promotion, quarterly sales strategy, etc. The brand values ensure the desirability of the brand.
Think about every step you make as an investment in your brand values. They can be reflected in the way you treat your employees, the way you treat your clients, through your social responsibility program, through your advertising campaigns, events…
Going back to the prior example – in different eras, Coca Cola meant different things to different groups of people. At some point it was a symbol of national pride. Nowadays it is a symbol of happiness. Therefore, Advidi is for the people who are genuine and persistent. For the heroes who don't give up, for those who go the extra mile to succeed, those who help others… I'm not suggesting that a brand should jump from one meaning to another, but as with everything else, it should react to cultural shifts and changes. If you miss the chance to respond to culture you'll pay a very high price. The same goes to missing the chance to respond to change. And not always playing just a reactive role, but taking proactive steps to incite it.
What are the hallmarks of a great band?
Brands help people find or build their identity. It's a reflection of who you are as a person, how you want to be perceived by the world around you, what kind of values you share with the people around you, which group of people you belong to. Perception is as important as reality. We have a tendency to seek belonging, we're social beings. Like football fans for example. They dress the same, they have flags, signage… if a brand can create this feeling of belonging, then it's becoming part of not only the business, but of the social behaviour of the people.
For this to be achieved, the brand needs to answer a few questions: Why do I exist? Who needs to know? Why should they care?
Think about creating any kind of social proof around you – again, a community. Let people try your product/service and share their experience in a forum or any social media channel. Focus on community management. Open the channels for feedback from the customer. Be prepared to answer all their questions and be patient. I like to quote Scott Cook for this occasion: "A brand is no longer what we tell the consumer it is – it is what consumers tell each other it is."
I know that nowadays lots of people are focused on building their own mini brands around 1 or 2 online shops. Remember that people connect to people, not with companies. If you have some unique personal story about how you make the product, or something special about it – go out and tell it. Even if everything you do is built around dropshipping. You can still create a unique angle that can be told throughout your shop, even through your copy in your campaigns. Make sure that the whole user experience is consistent from the beginning to the end.
I strongly believe in the power of design. Affection for beauty is in our genes. We have naturally coded sense for beautiful things, and we react on them. It gives us reassurance that the designed thing has been treated with lots of care.
To wrap things up, surrounding yourself with the right people and support can definitely help you sleep better at night. Here at Advidi we work around the clock to be a reliable partner. An ally. One of the reasons we put so much effort into creating value through our brand is because our brand helps us keep our global community together while expanding at the same time, even though we're not physically present in every country. That way our brand speaks to the world from our beautiful city of Amsterdam.