Toys break. Money gets spent. Medals and statues lose appeal.
But go on an Adventure… and the memories will last forever!
We had a blast throughout the entirety of the Advidi Adventure contest. Thank you once again to all the participants for your tenacious creativity and effort throughout the journey!
Of course, every great story needs to be written, no matter how strong the memories. Join us as we relive the Adventure through the moments that made it special:
The battle before the Adventure
The Adventure officially began on 15 February 2017, following a "yuge" announcement the week before.
Adventurers were given 80 days to battle it out and show off how big they could go. After choosing code names, participants started earning points for the revenue they generated during the Adventure.
Of course, it wasn't a straightforward fight… special deals and double points offers gave clever competitors an advantage. Only the most creative could hope to come out on top.
Things just got crazier when we revealed the prize, inspiring a flurry of action and more deal-making in hushed tones. From this point on, weekly leaderboard changes were the norm, and the atmosphere remained tumultuous until the bitter end.
By the time we announced the winners, most competitors had seen massive boosts in performance, with the smashed remnants of target goals littering the winner's circle… but in the end, there could be only 5 champions standing above the rest.
The Adventure
Our winners earned their prize: a full-on Advidi Adventure in Amsterdam! The 4-day stay included a loaded schedule of events, with a balanced blend of free time, partying and business-related discussions.
We asked our Adventurers about the trip after they arrived home, and these were the moments that stood out best:
Moment #1: Arrival in Amsterdam
"I've never been to Europe, so just coming to Amsterdam and seeing how everything is different from my home… I was already excited, and I hadn't even made it to the hotel!"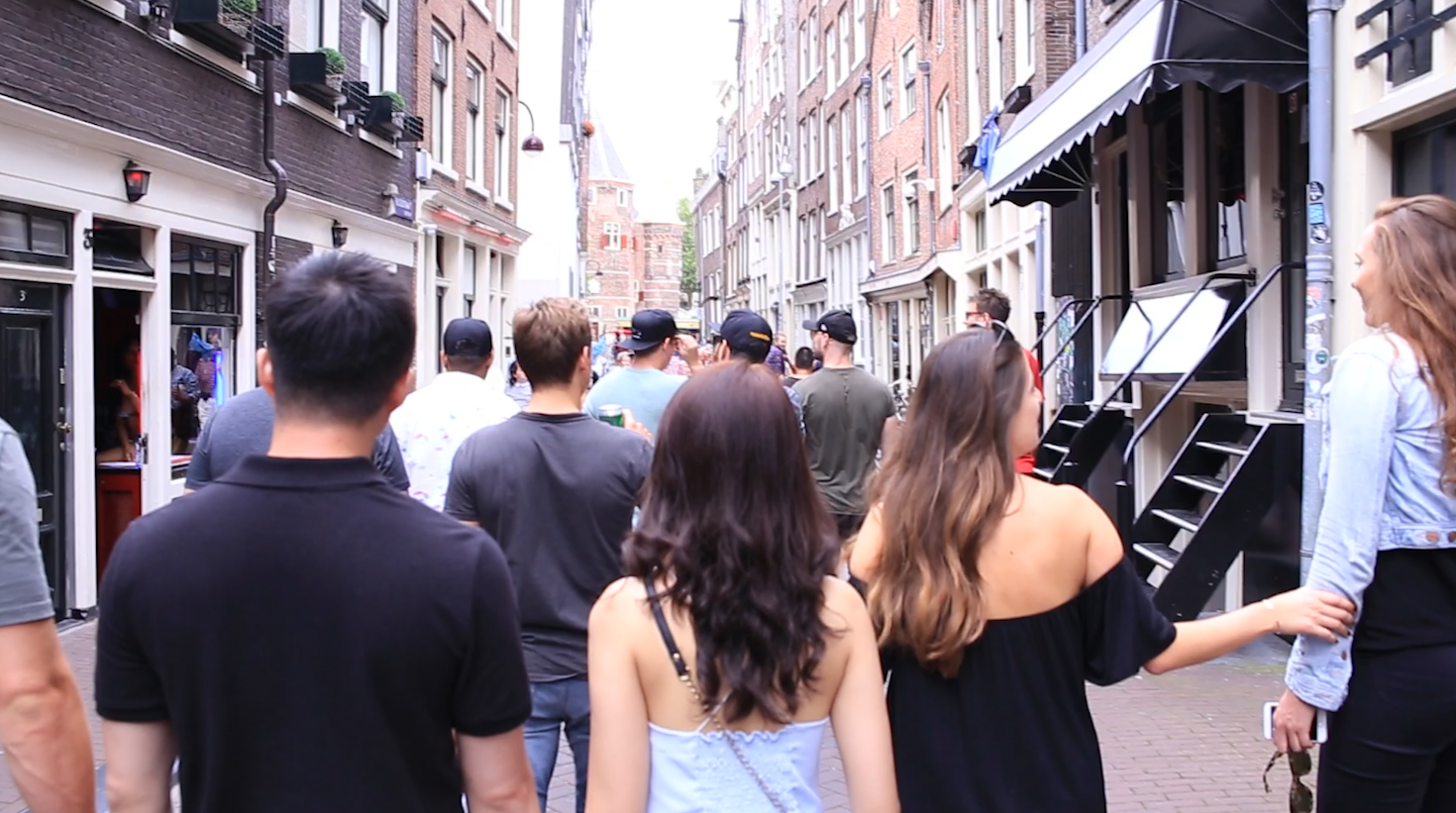 The Adventurers flew in from their respective headquarters on Thursday evening, ready for a full weekend of excitement. Some had been here before, but the rest were enraptured by Amsterdam's crowded bike lanes, distinctive architecture and breathtaking canals.
Moment #2: Dinner at 5&33
"The food, service and everything else were great. It was a really nice, relaxing start to the trip."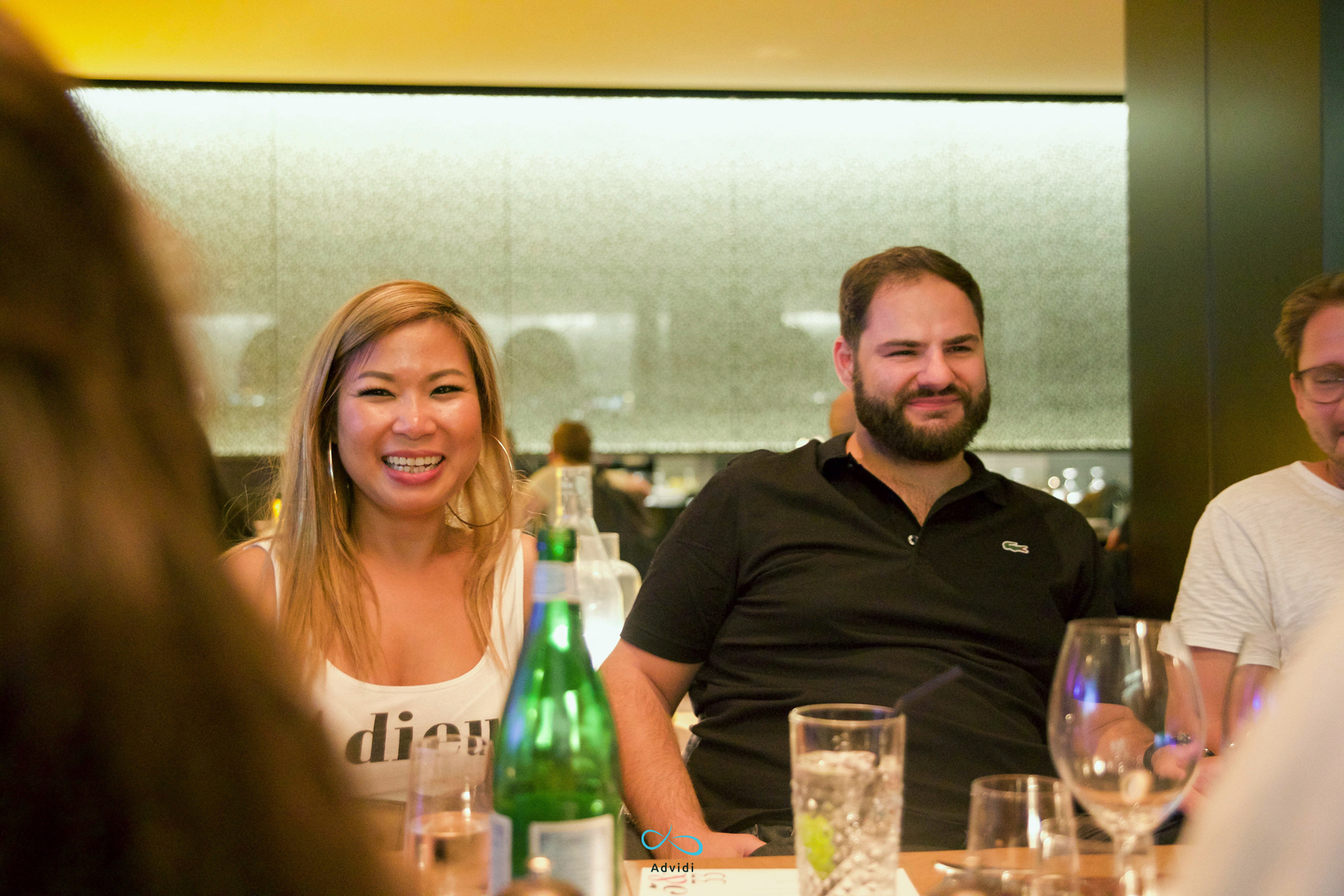 A delicious dinner helped to refuel the crew after their long journeys – they would need it for the days to come! We kept things chill, enjoying gourmet food in a cozy get-to-know-each-other setting.
Moment #3: A restful night at INK
"The hotel was awesome. A bit fancy, maybe, but I liked that… the artwork everywhere gave it a cool vibe."
We dig INK Hotel for its central location, great amenities and helpful staff. A few of the Adventurers were in total agreement, falling in love with its modern aesthetic. (The rest were happy, but probably could have slept on a bench in Vondelpark after the long trip and satisfying meal!)
Moment #4: Entering the Advidi office
"When work is mixed with play and friendship bonds, it becomes the most enjoyable experience ever."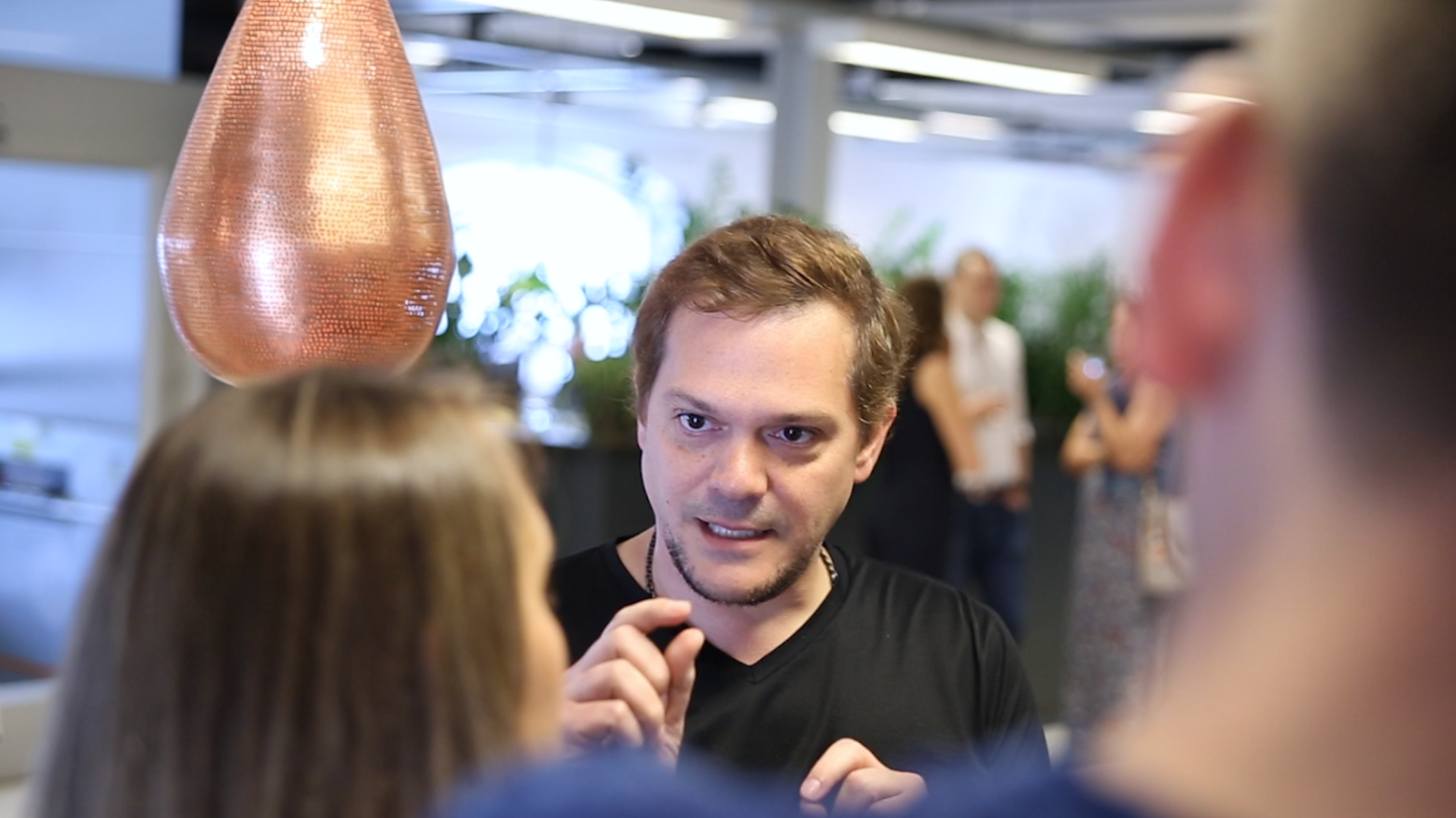 The Advidi office was set up to receive the Adventurers properly, and they enjoyed some mingling time while waiting for a renegade cab to find the right address (long story).
One Adventurer was particularly hyped up after our CEO's speech:
"Now I see Advidi as my role model in terms of building and growing my team, and getting myself slowly away from daily business operations… basically, I need to become a better and smarter boss."
Moment #5: Talking shop at the top
"Great team, great spirit. It was eye-opening to see that everyone on the team is excellent at what they do and the management really cares about them."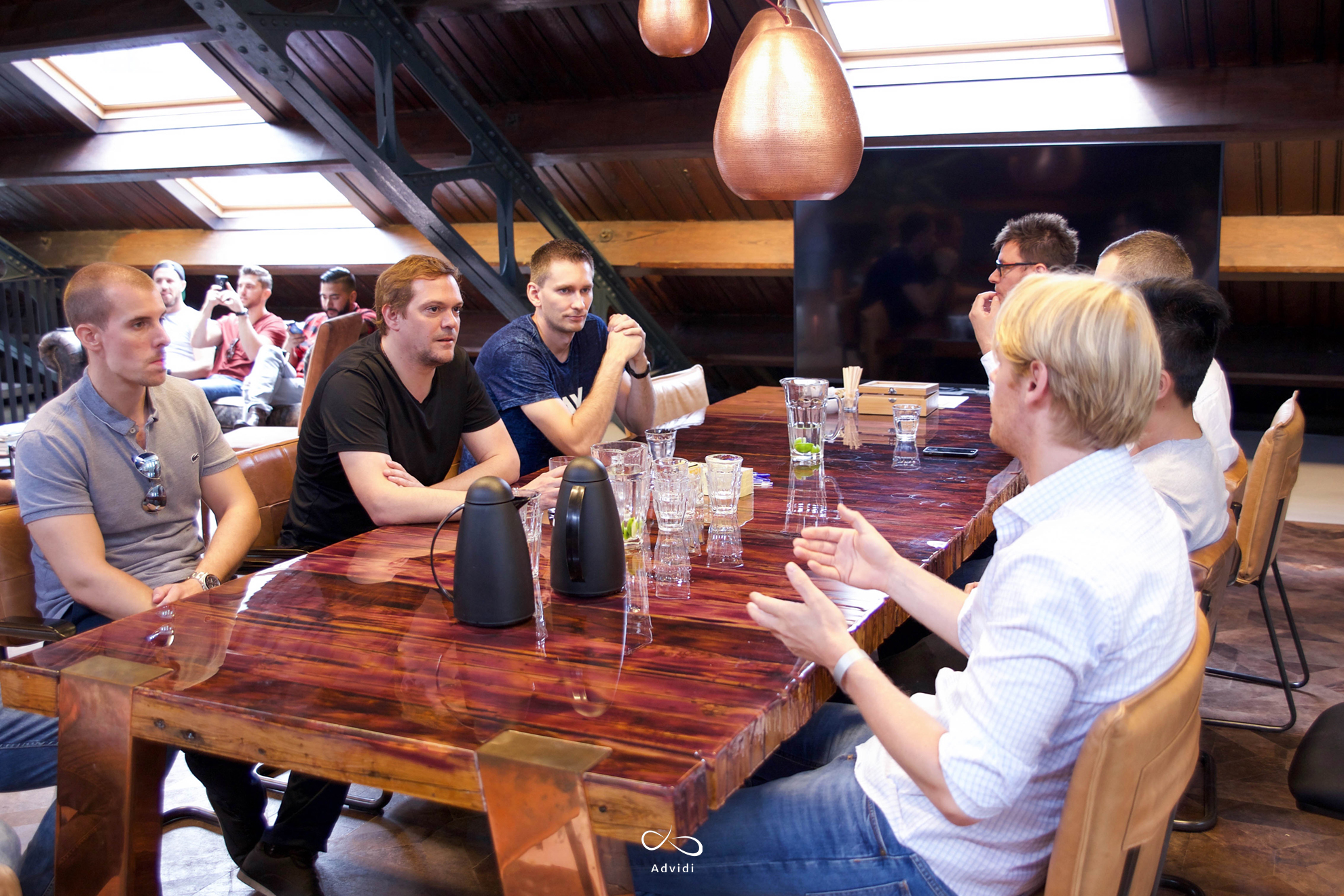 The crew headed to the top floor for a private brainstorming session, where we focused on improving our partnership and building on the success we've already accomplished together. The meeting was valuable, but also had its entertaining moments!
"The feedback session was my favorite part of the trip."
Moment #6: Over the river and to Pllek we go!
"I liked the style of dinner organised at Pllek. It gave me lots of chances to meet and talk to everyone on the team who I don't usually interact with."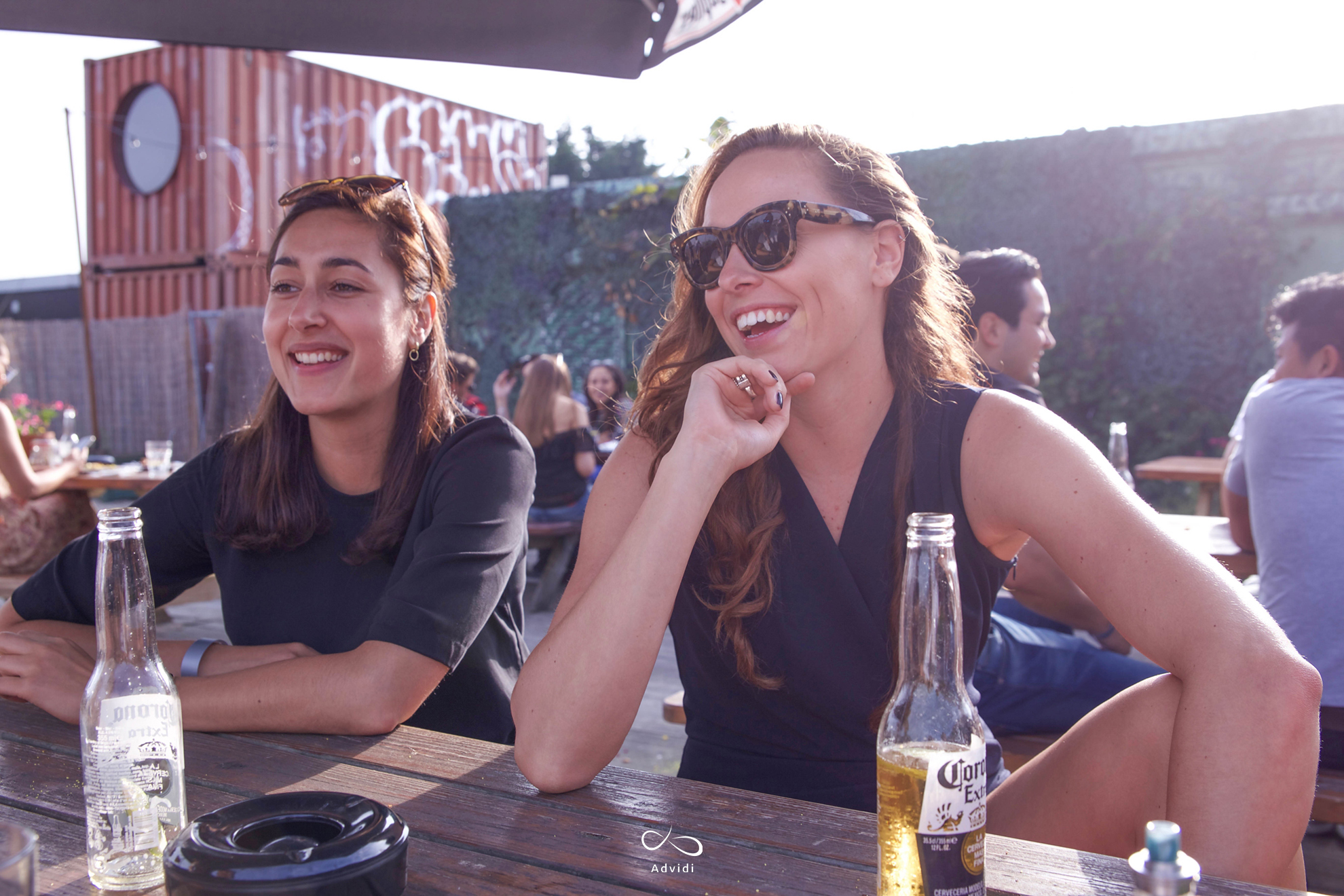 The Adventure took us to the famous IJ lake, where a ferry was waiting to take us across the water and into the North of Amsterdam. A dinner was waiting, overlooking the beach setting at Pllek – a popular beach bar (especially on a Friday night). Our private setup allowed for "gezellig" conversations while Chef Kai's DJing encouraged dancing late into the night.
"The Beach Party was the best part. I love drinking beer and talking with not loud music."
Moment #7: Boat trip through the canals
"Traveling makes you better! I enjoyed everything, but seeing Amsterdam from the boat was really special."
After sleeping in, our Adventurers readied their sea legs for a sightseeing float through Amsterdam's legendary canals. We stopped for visits at Museumplein, the Red Light District and the A'dam Tower, the newest Amsterdam attraction that offers a stunning view of the whole city.
Moment #8: A grand finale at White Sensation
"Too many funny moments to list… someone came up to us during White Sensation and offered grapes, for some reason. It was wild."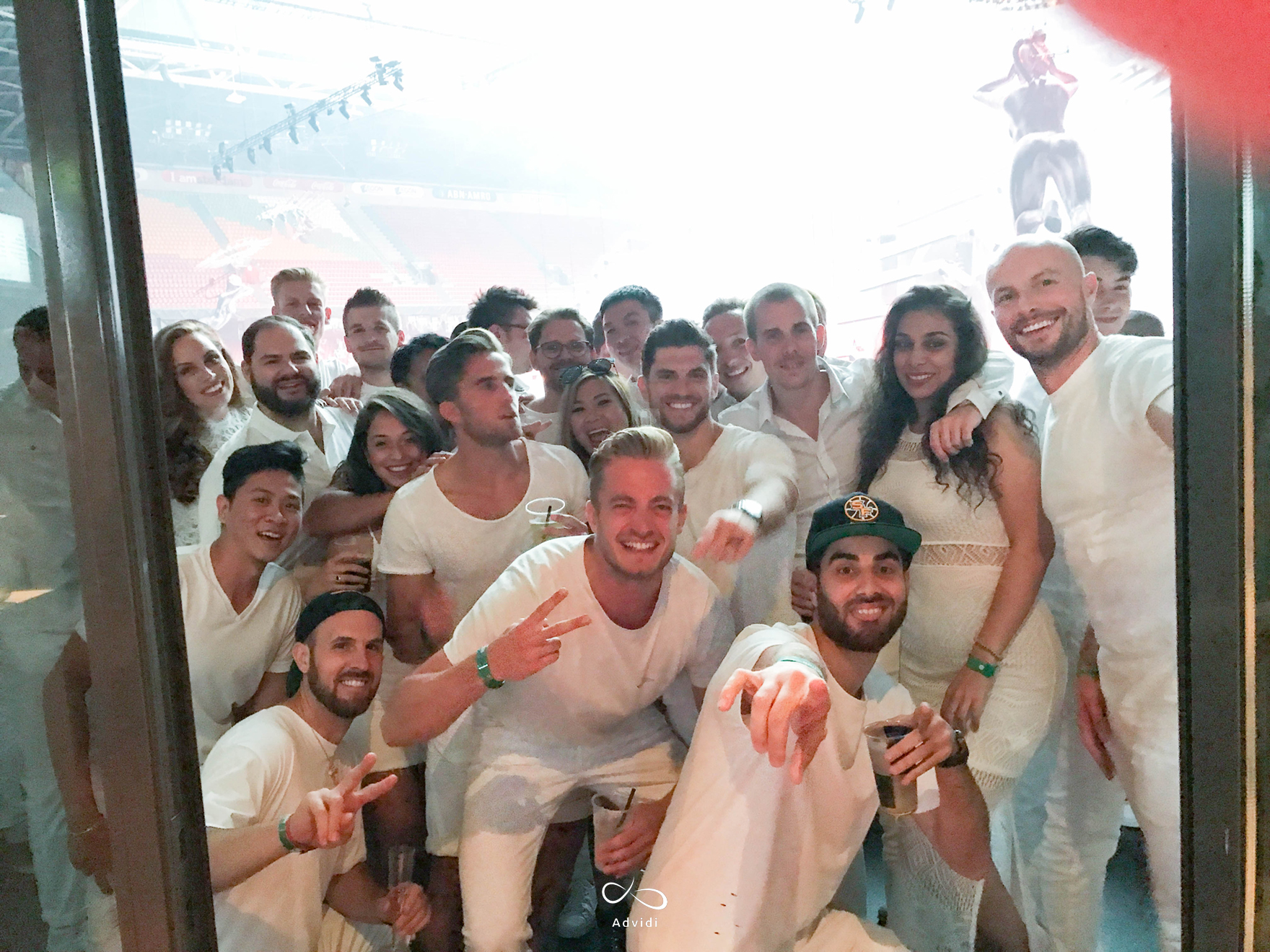 All great Adventures must come to an end. Thankfully, this one concluded colorfully – everyone donned their white clothing and headed out to Amsterdam ArenA for one of the world's largest parties… and the last edition to ever take place in Amsterdam. From what we remember, it was a total blast and a special way to finish up a very special Adventure!
Overheard along the Adventure
We kept our ears out for choice quotes and feedback from the Adventurers. Here are a few more moments they'll remember:
"I connected a few dots as to how big companies such as Advidi manage that many people, and how they remain all one big team."
"Partnerships are the most valuable thing in the business. It's built on personal relationships. I was really comfortable having fun with you guys."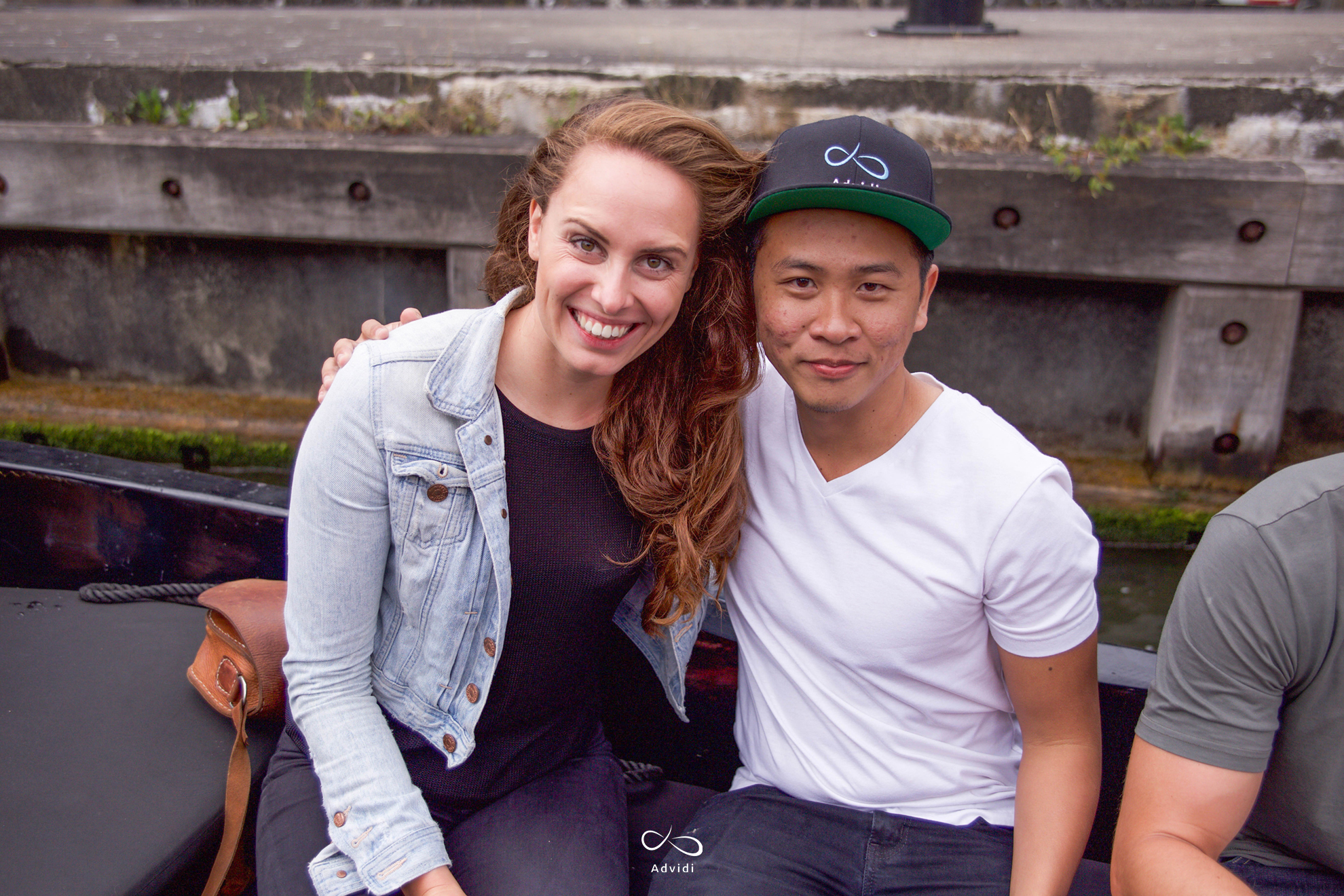 "Petar dancing all the time was a great thing! And he remembered everyone's names like he grew up with them."
"I think it's great, it's not just partying and having fun. We still had one business session and speeches."
"You guys did this shit right! I liked how you guys made it custom for our group. Much appreciated and hope to see you all again soon."
"You guys did this shit right! Much appreciated and hope to see you all again soon."
Join us next time
This may have been our biggest contest yet, but it surely won't be the last. All of us at Advidi had a great time welcoming our Adventurers, and we'd like to offer a big final thank you to all who participated in showing us how big you could go!
We'll see you next year… but until then, be sure to check out the whole album of Adventure photos:
CONTINUE THE ADVENTURE