Advidi in Lisbon
Also known as a 'postcard-perfect panorama', Lisbon is home to more than it's gothic-inspired buildings and perfect views, it hosts the annual TES Affiliate Conference where professionals from around the world gather to network and learn from industry legends. 
To better support you, we are sending 8 Advidi team members to TES Lisbon. Make sure you stop past our booth 17 during the conference, we have a special Cascais promotion for you.
Whether you're looking for the next breakthrough offer, need high-quality traffic or simply want to see which opportunities await you, a team of Advidi experts will be at TES to assist you.
Meet our team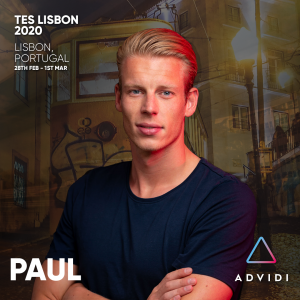 Role: Team Manager Sales
Specialization: Business development
Skype: paul.advidi
Paul is respected by colleagues and partners alike for his ability to balance a results-oriented mentality with an appreciation for the human side of the business. Whether he's applying his experience to find an effective solution for his partners or simply enjoying a drink with close friends, he stands out for his positive presence in any situation.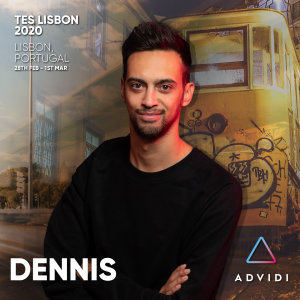 Role: Senior Affiliate Manager
Specialization: Mainstream (Sweepstakes, LeadGen, PIN Submits, CC Trials); Dating; Casino (iGaming); Nutra
Skype: dennisdouadi
Dennis is focused, result-driven and always smiling. He combines his passion for marketing and the ability to build strong relationships, to get exceptional results. At the end of the day, he has only your best interests in mind, and with his focus on proactiveness and stability, it's safe to say he's seen a lot of happy clients over the years.
Role: Senior Affiliate Manager
Specialization: iGaming, Email, Trials, Dating
Skype: maja.advidi
Maja loves to be surrounded by critical thinkers; she's always looking for opportunities to close custom deals and make more money for you. Beware: sarcasm is her second nature… which is precisely why you should request a meeting with her.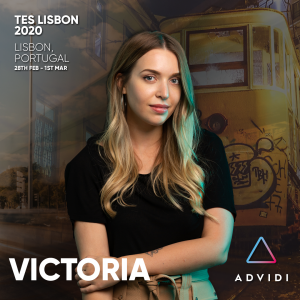 Role: Affiliate Manager
Specialization: Dating
Skype: victoria.advidi
Victoria is always keeping things in order – especially when others might lose their cool. Whether she's solving a complex work-related issue, cooking her favorite meals or exploring far destinations, she's always prepared to contribute 100%. An ideal choice if you're aggressively growing your business.
Role: Affiliate Associate
Specialization: Dating
Skype: jasin.advidi
Jasin has that big picture approach when it comes to finding the right options to match his affiliates' interests; leading him to always raising the bar. At the end of the day, his infectious laugh and 'no man or woman is left behind' attitude will have you ready for success.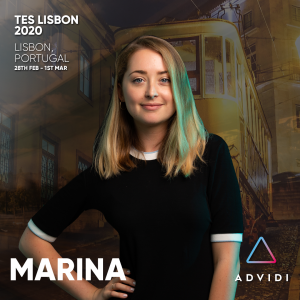 Role: Senior Account Manager
Specialization: Dating
Skype: marina.advidi
With an 'always there for you' mentality, Marina guides her clients in their worldwide expansion by negotiating payouts that keep (advertisers) competitive in the market. Detailed oriented, her aim to make long-term partnerships, not quick wins.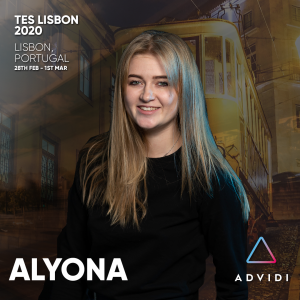 Role: Account Manager
Specialization: Dating
Skype: alyona.advidi
Alyona is highly organized, straight to the point and leverages systems to create stability in her work. Whether she's solving a complex work-related issue or enjoying time with her friends, she's always prepared to contribute 100%. Meet with her if you agree that preparation paves the path to success.
VISIT US DURING TES 2020
MEET MARKET 
Table 65 during TES 2020 Meet Market is where the action will be. Be sure to stop by, pick up some merchandise before or after your private meeting.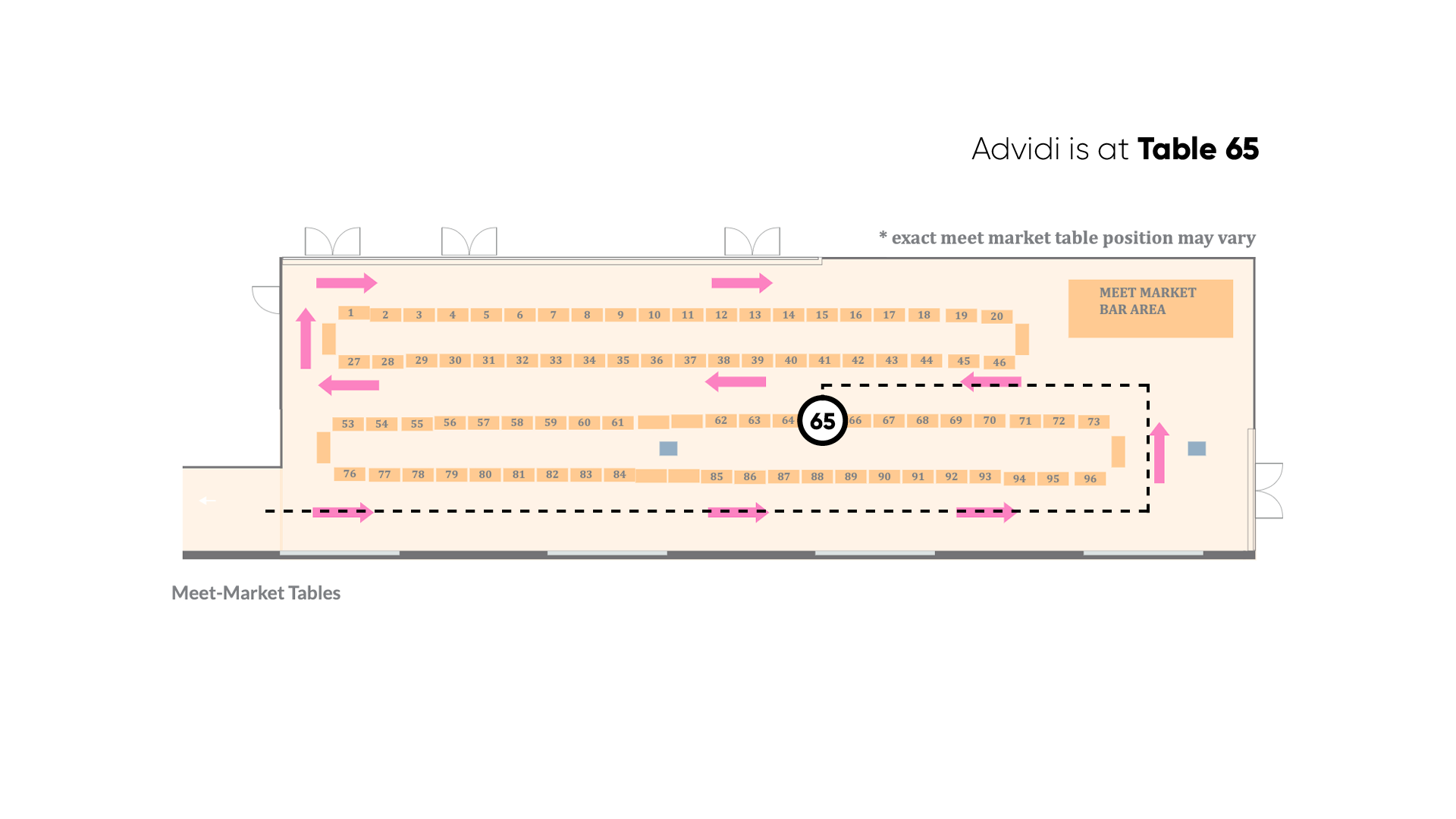 VISIT OUR BOOTH
Drop past booth 17 to meet our team and hear more about our exclusive in-house dating offers. We also have a special promotion running so be sure to ask our team for more information.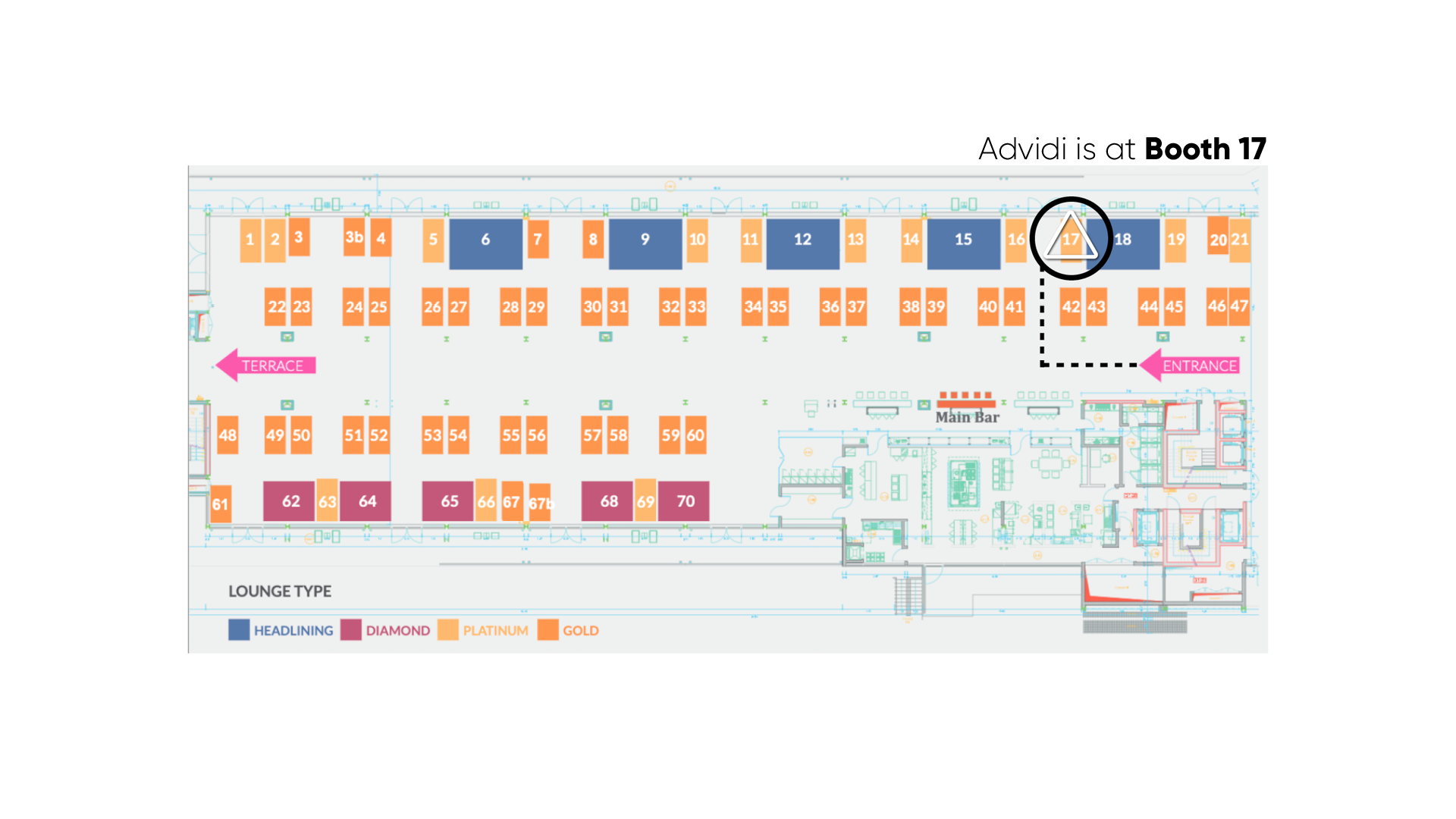 BOOK YOUR MEETING NOW!
Our schedules fill up every year, so now is the time to plan ahead. Reach out to any of the Advidi team members above directly, or fill out the form below and we'll match you with the right person. See you there!!!