Advidi at AWA19
Are you ready to stand up and fight the eternal fight for caps at AWA19 KombAd style?
This December, thousands of the industry's best marketers from around the globe will congregate at Affiliate World Asia, Bangkok. 
In the ever-changing, chaotic and sometimes unpredictable nature that is the affiliate world, we see proof of its constant growth, especially at events like AWA. 
Advidi is here to fight alongside you, and that's why we're sending 12 fully prepared Advidi players to help you win your next match.
Whether you're looking for the next breakthrough offer, need high-quality traffic or simply want to see which opportunities await you, our 12 KombAd players are there for you. Get to know each of them below, then book your meeting before time runs out.
Loading Advidi players…..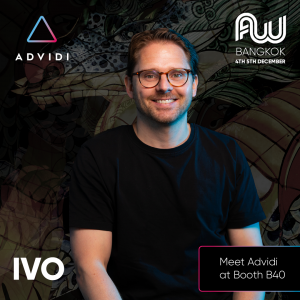 Role: Chief Revenue Officer
Specialization: Affiliate Marketing
Skype: ivo_nota
Ivo is highly regarded for his ability to bridge gaps between affiliates and the resources they require to excel. He brings years of experience to play when crafting solutions. Whether part of our network or not, Ivo looks forward to connecting with similarly driven players in the industry.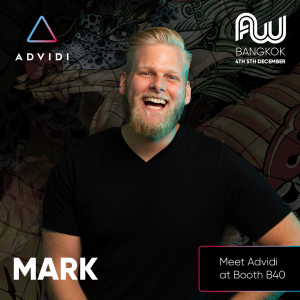 Role: VP Global Strategic Partnerships
Specialization: New Business
Skype: advidi.businessdev
Along with his dedication to performance and expansion within the industry, Mark stands out for his cheerful social presence. He's always looking to forge valuable, long-term relationships with new partners. Ask him about how we leverage our network's diversified experience and reach to expand your business.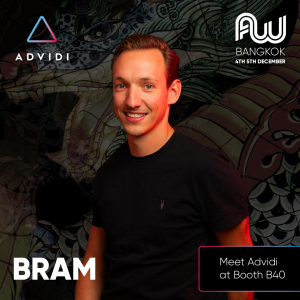 Role: Team Manager Sales 
Specialization: Management  
Skype: bram.advidi 
Bram is respected by his colleagues and clients alike for his ability to balance a results-oriented mentality with an appreciation for the human side of the business. Whether he's applying his experience to find an effective solution for his team or simply enjoying a run with his dog, he stands out for his positive attitude in any situation.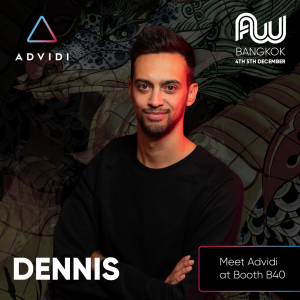 Role: Senior Affiliate Manager
Specialization: Mainstream (Sweepstakes, LeadGen, PIN Submits, CC Trials); Dating; Casino (iGaming); Nutra
Skype: dennisdouadi

Dennis is focused, result-driven and always smiling. He combines his passion for marketing and the ability to build strong relationships, to get exceptional results. At the end of the day, he has only your best interests in mind, and with his focus on proactiveness and stability, it's safe to say he's seen a lot of happy clients over the years.
Role: Senior Affiliate Manager
Specialization: Mainstream (Sweepstakes, LeadGen, PIN Submits, CC Trials); Nutra
Skype: fran.advidi
Fran thinks carefully before taking action – he takes his time and waits for the right moment, always tying his efforts and actions to a specific goal. He knows that hard work, dedication and a bit of calculated risk make up the formula for success.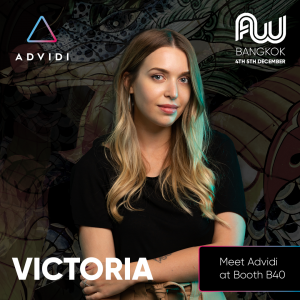 Role: Affiliate Manager
Specialization: Dating
Skype: victoria.advidi 
Victoria is always keeping things in order – especially when others might lose their cool. Whether she's solving a complex work-related issue, cooking her favorite meals or exploring far destinations, she's always prepared to contribute 100%. An ideal choice if you're aggressively growing your business.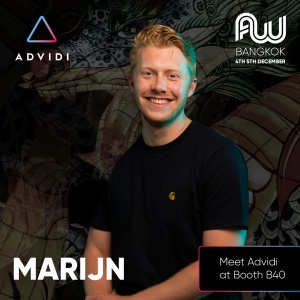 Role: Affiliate Manager
Specialization: Sweepstakes; Dating; Gaming; Nutra ; iGaming; Finance
Skype: marijn.advidi 
Always on top of the best offers on all traffic sources, Marijn has a solid background knowledge of different flows, traffic sources and angles. Paired with his well-developed analytical mindset, he delivers a brutal one-two combo that sends his affiliates to the stars (in a good way).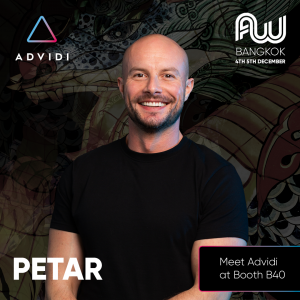 Role: VP Marketing & Communications
Specialization: Marketing, Branding
Skype: branding.advidi
Petar drives the communication and marketing efforts at Advidi, employing his broad knowledge of the industry and our organization to tell valuable, engaging stories. Ask him about corporate branding and how it will change the face of performance marketing in the coming years.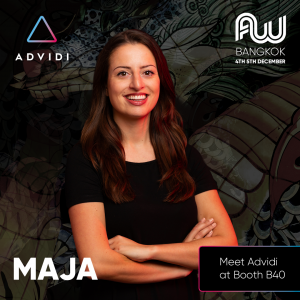 Role: Senior Affiliate Manager
Specialization: iGaming, Email, Trials, Dating
Skype: maja.advidi
Maja loves to be surrounded by critical thinkers; she's always looking for opportunities to close custom deals and make more money for you. Beware: sarcasm is her second nature… which is precisely why you should request a meeting with her.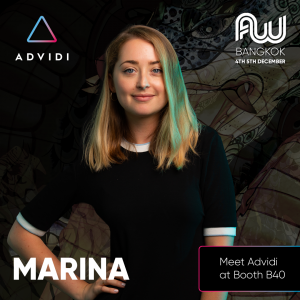 Role: Senior Account Manager
Specialization: Dating
Skype: marina.advidi 
With an 'always there for you' mentality, Marina guides her clients in their worldwide expansion by negotiating payouts that keep (advertisers) competitive in the market. Detailed oriented, her aim to make long-term partnerships, not quick wins.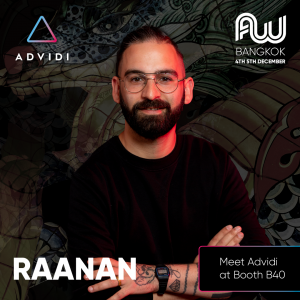 Role: Acquisition Manager
Specialization: Finance CPl/CPA, Mainstream (Sweepstakes, LeadGen, PIN Submits, CC Trials); Dating; Health & Beauty; iGaming
Skype: raanan.advidi
Telegram: @raananadvidi
Focused on acquisitions/new business, across all of our verticals, Raanan has a handle on all our different flows, working on the Advertiser side helping to scale up your business. Working around the clock to help get your offers the best possible traction across our dynamic portfolio, Raanan will work with you to get the best out of your campaigns.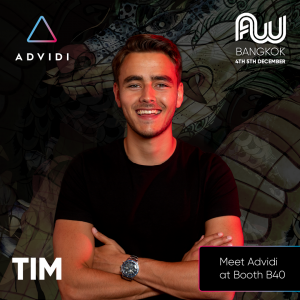 Role: Account Associate
Specialization: Mainstream (Sweepstakes – LeadGen, CC Trials & Mobile Content – PIN submits, MO flow); Dating
Skype: tim.advidi 
Always there to find quality traffic for his partner's offers, Tim has quickly developed a broad range of knowledge in the Mainstream & Dating vertical. His hands-on mentality & can-do mindset, combined with a strong focus on industry trends, helps advertisers to stay ahead of the game and generate more revenue.
SEE YOU IN BANGKOK AT BOOTH B40
Booth B40 is where the action will be during AWA19. Be sure to stop by, pick up some merchandise before or after your private meeting.
Ready Player One! The Advidi KombAd booth will be holding a secret challenge over the 2-days at AWA19. Make sure you follow our Instagram for secret reveals and a sneak peek of our limited edition prizes.
BOOK YOUR MEETING NOW!
Our schedules fill up every year, so now is the time to plan ahead. Reach out to any of the 12 Advidi KombAd players above directly, or fill out the form below and we'll match you with the right person. See you there!!!
Have you read our Ultimate Guide to AWA Bangkok 2019? Click here to make sure you come fully prepared.