Advidi in Las Vegas!
Las Vegas is known for its flashing lights, jackpots, extravagant stage shows and the PREMIER performance marketing event in the world, Affiliate Summit West. 
January 2020 will see over 6,000 affiliate marketing industry stakeholders come together at ASW20 in Las Vegas  for networking, education and inspiration. 
This year we are sending 8 fully prepared Advidi representatives to help you hit the jackpot. 
Whether you're looking for carefully selected, high-performing offers, high-quality traffic or simply want to see which opportunities await you, you're guaranteed to hit the jackpot with Advidi. Get acquainted with our team members below, then book your meeting to capitalize on all that preparation!
Meet our key players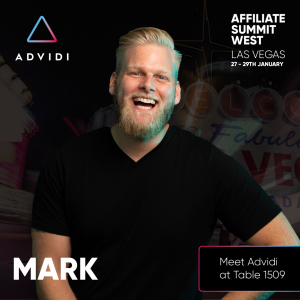 Role: VP Global Strategic Partnerships
Specialization: New Business
Skype: advidi.businessdev
Along with his dedication to performance and expansion within the industry, Mark stands out for his cheerful social presence. He's always looking to forge valuable, long-term relationships with new partners. Ask him about how we leverage our network's diversified experience and reach to expand your business.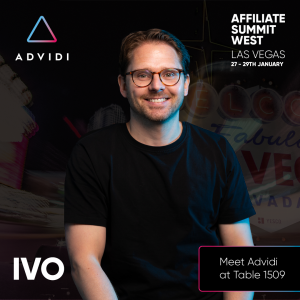 Role: Chief Revenue Officer
Specialization: Affiliate Marketing
Skype: ivo_nota
Ivo is highly regarded for his ability to bridge gaps between affiliates and the resources they require to excel. He brings years of experience to play when crafting solutions. Whether part of our network or not, Ivo looks forward to connecting with similarly driven players in the industry.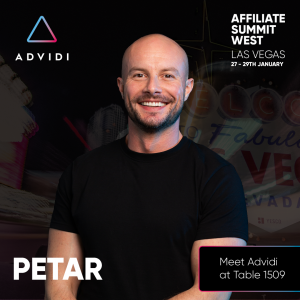 Role: VP Marketing & Communications
Specialization: Marketing, Branding
Skype: branding.advidi
Petar drives the communication and marketing efforts at Advidi, employing his broad knowledge of the industry and our organization to tell valuable, engaging stories. Ask him about corporate branding and how it will change the face of performance marketing in the coming years.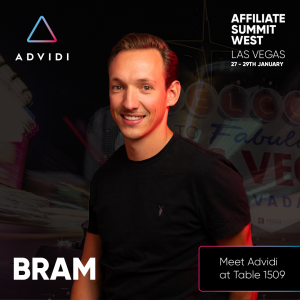 Role: Team Manager Sales 
Specialization: Management  
Skype: bram.advidi 
Bram is respected by his colleagues and clients alike for his ability to balance a results-oriented mentality with an appreciation for the human side of the business. Whether he's applying his experience to find an effective solution for his team or simply enjoying a run with his dog, he stands out for his positive attitude in any situation.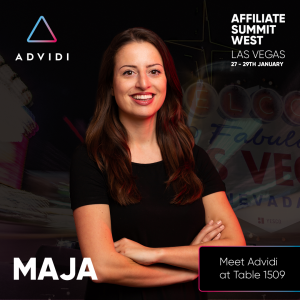 Role: Senior Affiliate Manager
Specialization: iGaming, Email, Trials, Dating
Skype: maja.advidi
Maja loves to be surrounded by critical thinkers; she's always looking for opportunities to close custom deals and make more money for you. Beware: sarcasm is her second nature… which is precisely why you should request a meeting with her.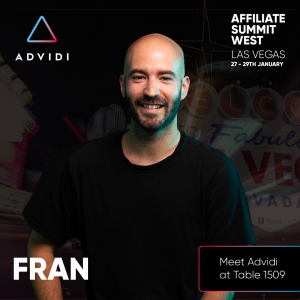 Role: Senior Affiliate Manager
Specialization: Mainstream (Sweepstakes, LeadGen, PIN Submits, CC Trials); Nutra
Skype: fran.advidi
Fran thinks carefully before taking action – he takes his time and waits for the right moment, always tying his efforts and actions to a specific goal. He knows that hard work, dedication and a bit of calculated risk make up the formula for success.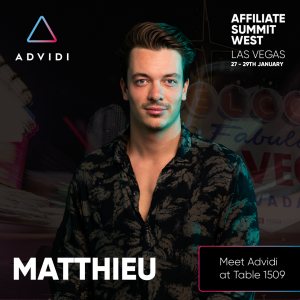 Role: Account Manager 
Specialization: Nutra 
Skype: matthieu.advidi
Attention all advertisers – Matthieu is focused and always putting his efforts and actions towards a specific goal. He's motivated by his successes, and the result is a positive trend in ROI for his partners. He knows that hard work, dedication and experience make up the formula for success.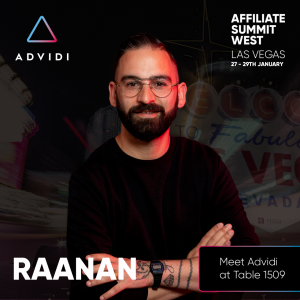 Role: Acquisition Manager
Specialization: Finance CPL/CPA, Mainstream (Sweepstakes, LeadGen, PIN Submits, CC Trials); Dating; Health & Beauty; iGaming
Skype: raanan.advidi
Telegram: @raananadvidi
Focused on acquisitions/new business, across all of our verticals, Raanan has a handle on all our different flows, working on the Advertiser side helping to scale up your business. Working around the clock to help get your offers the best possible traction across our dynamic portfolio, Raanan will work with you to get the best out of your campaigns.
SEE YOU IN LAS VEGAS AT TABLE 1509
Table 1509 on Monday 27 January is where the action will be during ASW20. Be sure to stop by, pick up some merchandise before or after your private meeting.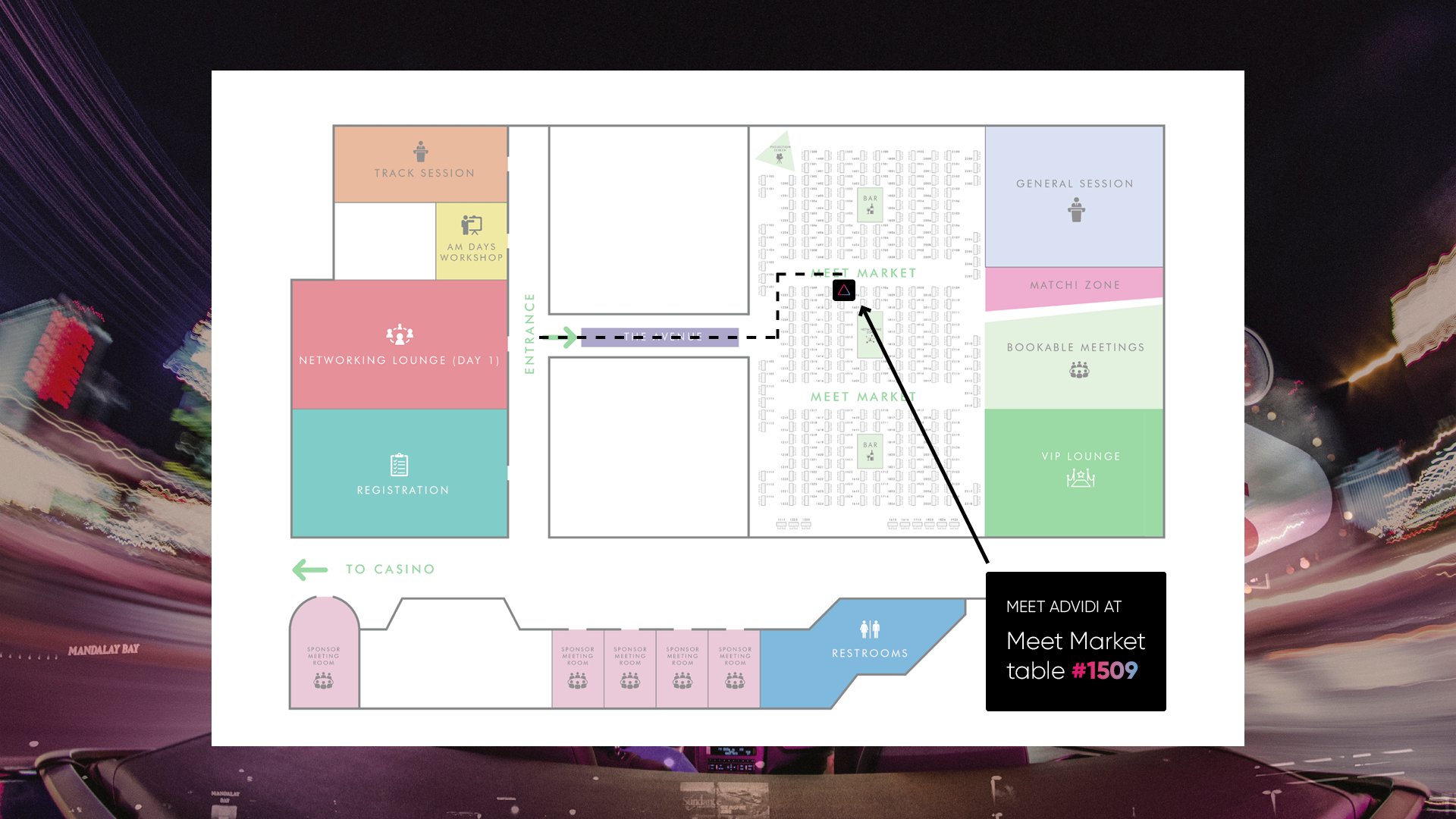 BOOK YOUR MEETING NOW!
Our schedules fill up every year, so now is the time to plan ahead. Reach out to any of the 8 Advidi team members above directly, or fill out the form below and we'll match you with the right person. See you there!!!