The most medieval competition in affiliate marketing is back!
That's right, folks. In just over a week, our biggest (and most royal) contest to date comes to life. We're proud to announce…
Kings of Advidi 2: Return of the Kings!
What is this royal rumble, exactly? In short, it's a high-stakes battle among all active Advidi affiliates. The prize alone will drive you to full capacity… but if you want the bragging rights that come with being crowned a King of Advidi, you've got to take things over the top.
Contest overview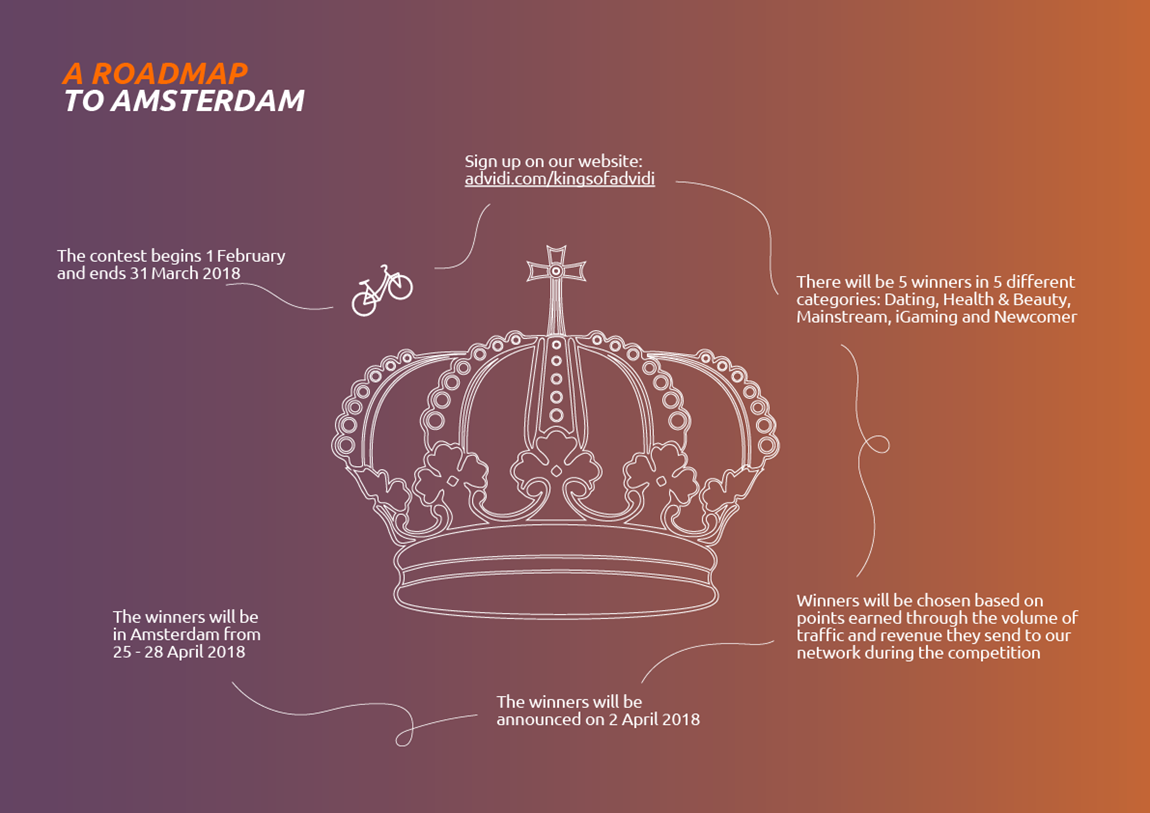 The competition begins on 1 February 2018 and continues until 31 March 2018. You have two full months to generate as much revenue as you can, with a point earned for each $1k in revenue sent to Advidi offers.
But wait, there's more!
This contest requires more than just great traffic and offers. You'll also have opportunities to earn an advantage by completing specific goals and running special offers that give double points.
The winners from previous competitions were not just successful affiliates, they were also clever competitors. Sign up now and start the conversation with your AM – they can help you get off on the right foot!
The prize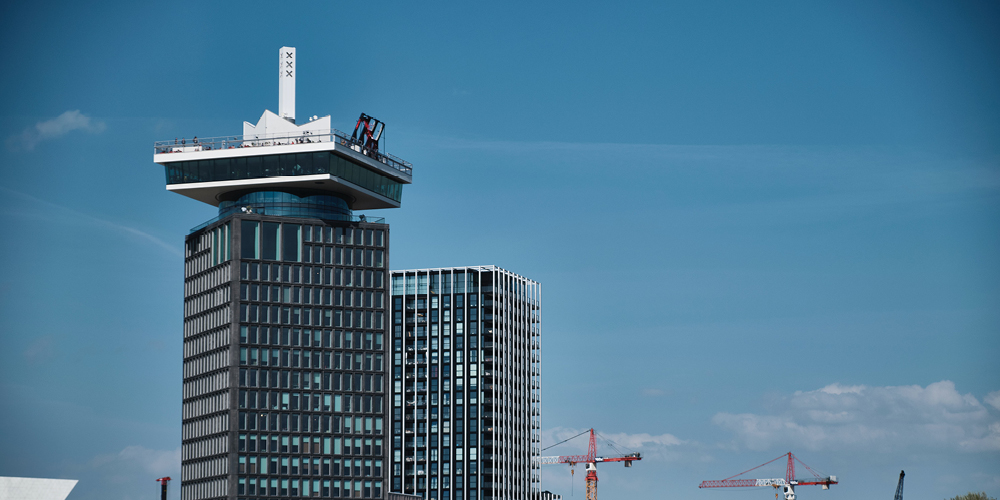 This is a prize worth usurping!
The new Kings of Advidi prize includes:
Business day full of in-depth discussions and content from top-level affiliates and influencers
Full luxury accommodation at INK Hotel for 4 days
Awesome boat party on the canals of Amsterdam during the biggest holiday in the Netherlands with the whole Advidi crew
Private party at The Loft at A'dam Tower, easily the best view of the city you can find (in the best setting Amsterdam has to offer)
Lunches, dinners, introduction to our office, parties… and much more
Oh, and of course, one final bonus: the knowledge that you've outwit your peers to stand atop the throne as true affiliate marketing royalty!
You can become one of 5 total winners – one in each of the following categories: Dating, Health & Beauty, Mainstream, iGaming and Newcomer (anyone who joined the network after 1 December 2017 is eligible; all traffic across all verticals is counted).
A threshold of $50k is required to name a winner in each category; if the threshold isn't met, we'll name a replacement winner from another category.
Are you ready?!
The battle royale begins on 1 February 2018 at midnight CET. Signup is available now, and all traffic you send will begin earning points automatically as soon as the contest begins.
A few key points:
The top 5 competitors in each category will be updated on our leaderboard twice per week (Monday and Thursday).
Look out for "Double Points" newsletters! For every point you earn on these offers, we'll add another bonus point.
Custom deals are encouraged. Talk to your AM about your intention to become a King or Queen of Advidi. They'll help you set targets that can earn you the points you need to claim the top spot in your vertical.
Get more details on our dedicated page, or download the PDF with all the important details for reference.
Read More
Sign Up Now
A look back before we go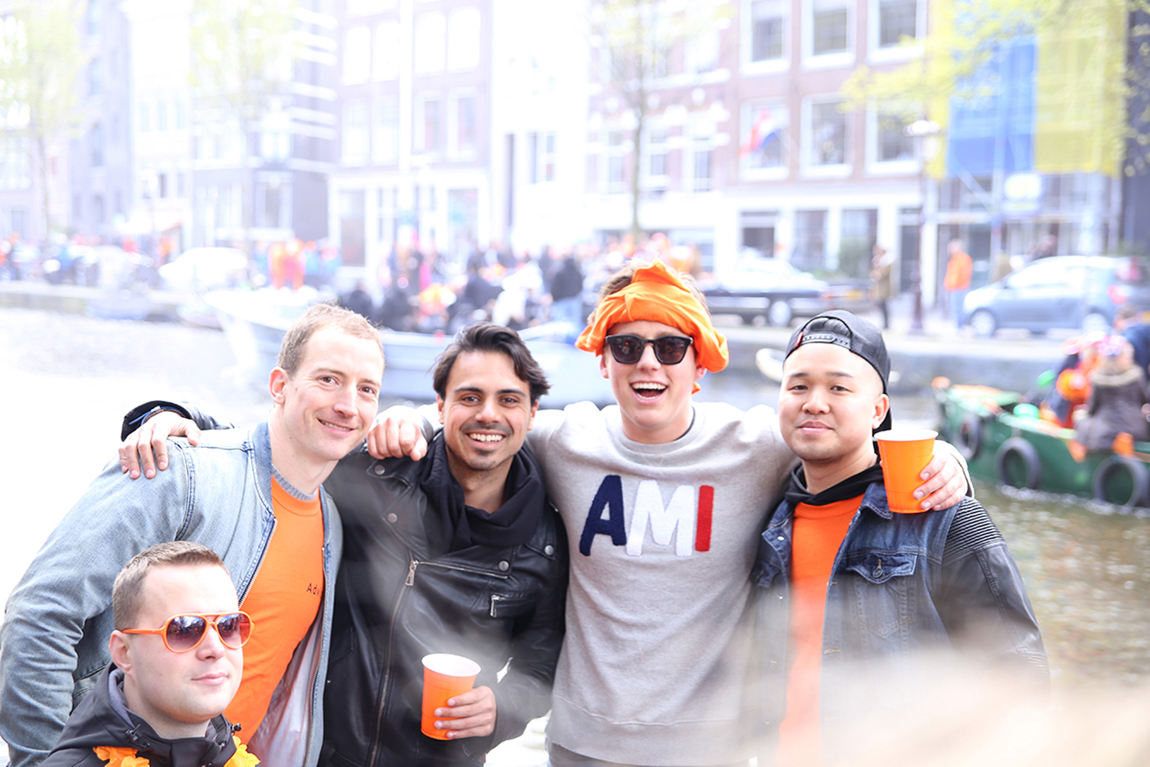 Last time we held this contest, you all went nuts.
We brought the winners to celebrate King's Day, the biggest holiday in the Netherlands. The entire city becomes a party, and last time, we put our Kings at center stage. They enjoyed a club party, a biking tour around Amsterdam, an invitation to our boat party during one of the wildest celebrations in the world… plus much more.
The energy from that event (not to mention last year's Advidi Adventure) set a high bar for future contests. But don't worry – we're pretty good at topping ourselves here at Advidi. Let's take a look at the upped ante for 2018's winners.
The throne beckons, sire… wilt thou heed its call? (In other words: Are you ready to kick some ass?!)