The Kingdom of 'Kings of Advidi'
Advidi proudly announces a collaboration with the Amsterdam's finest INK Hotel. The hotel will be the 'kingdom' of our 4 Kings, the winners of the 'Kings of Advidi' contest. Every winner will be hosted in an executive room, all located in a private wing of the hotel. We have decided to choose INK hotel as our partner in the contest, since it represents Amsterdam at its best. We worked meticulously on every detail to make sure that the winners of the contest will get the best out of their trip. That process brought us to the beautifully designed lobby of the INK hotel, winner of this year's award for best 'Interior Design Lobby, Lounge and Public Areas'.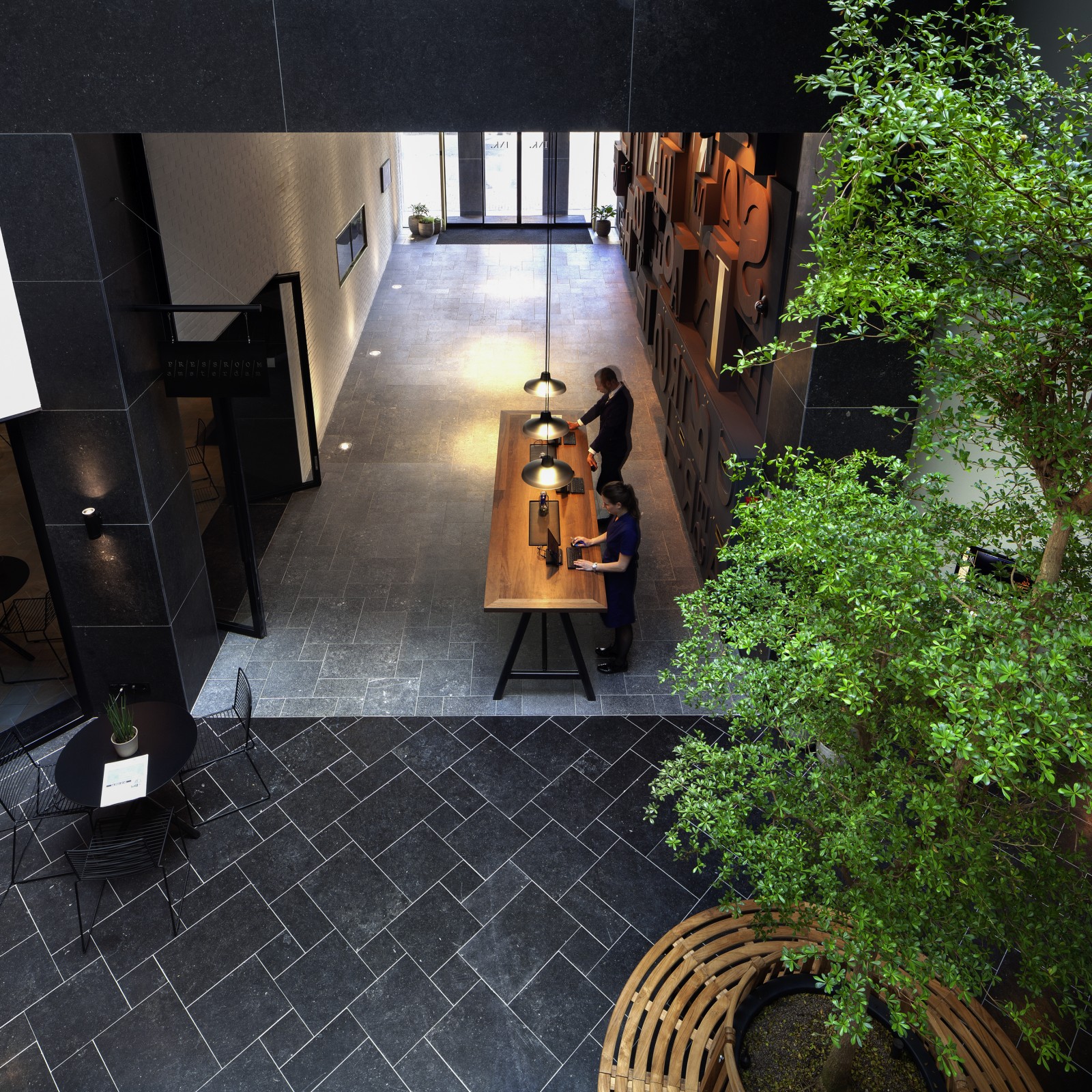 Once you are in, you will notice that the entrance is a replica of the life on the Amsterdam's canals: colourful, lively and inspirational. After you will pass the reception with its high bar tables and check-in tablets, you will find a patio where you will discover a hidden and much more peaceful part of the city.
The building is actually the old base of the Dutch newspaper 'Tijd' (Time). It was a place where stories were born and shared with the world. Using the three themes of the newspaper – ink, stories and time, INK hotel today is continuing the tradition of telling and writing stories. It helps its visitors to dive deep into the soul of Amsterdam and write unforgettable personal stories, using the hotel as a notebook.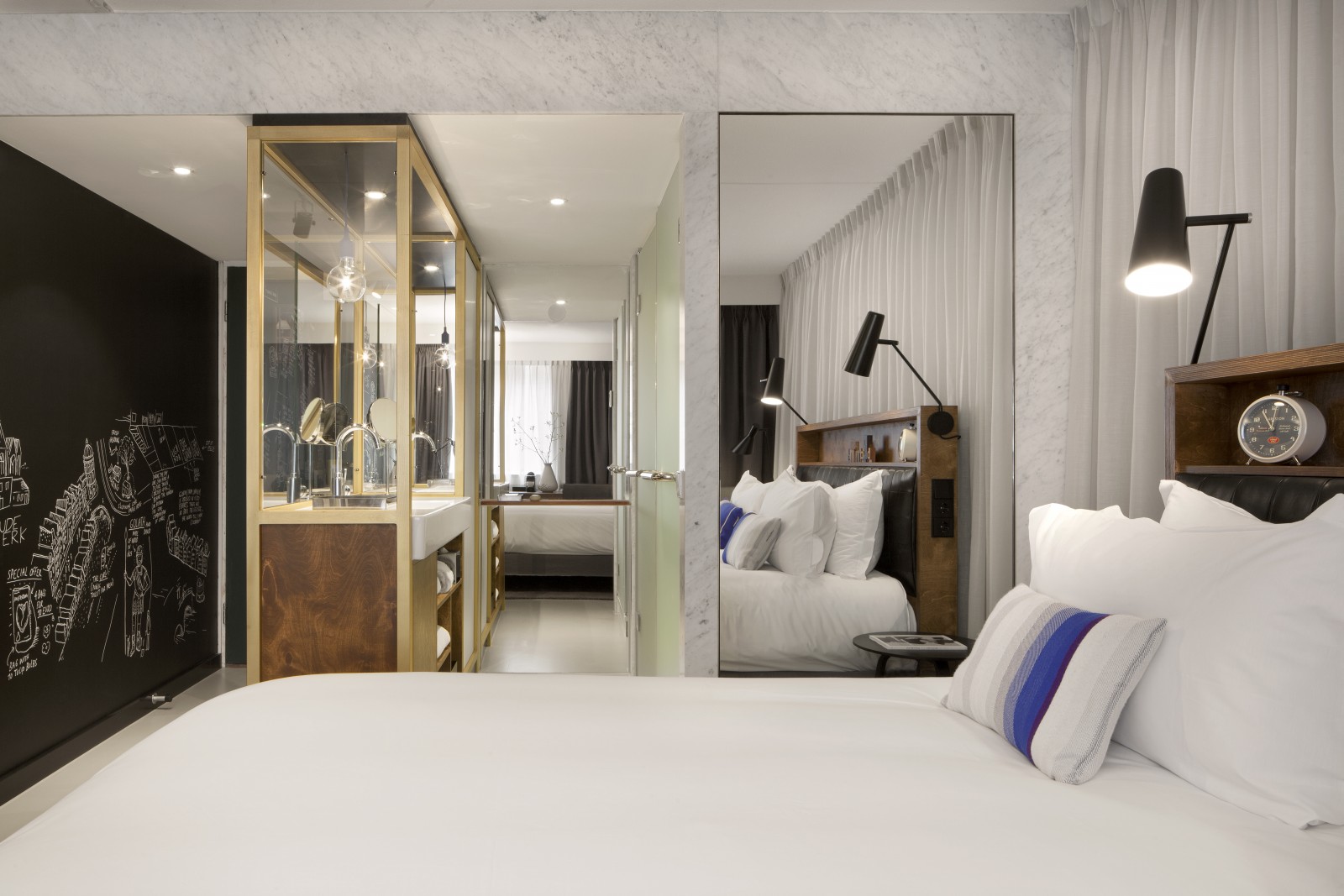 There are six different types of rooms in the hotel – from Classic to Suite. In each room there is an open bathroom in white marble. Next to this, a great deal of attention has been paid to cosy details and original finds such as the buttons in the cushions, which feature Amsterdam's houses to complete the picture. Once you are in the room, you won't miss the unusual drawing on one of the walls. It is the 'soft atlas' of Amsterdam. These chalk-like drawings were designed by Jan Rothuizen and they represent his own vision of Amsterdam.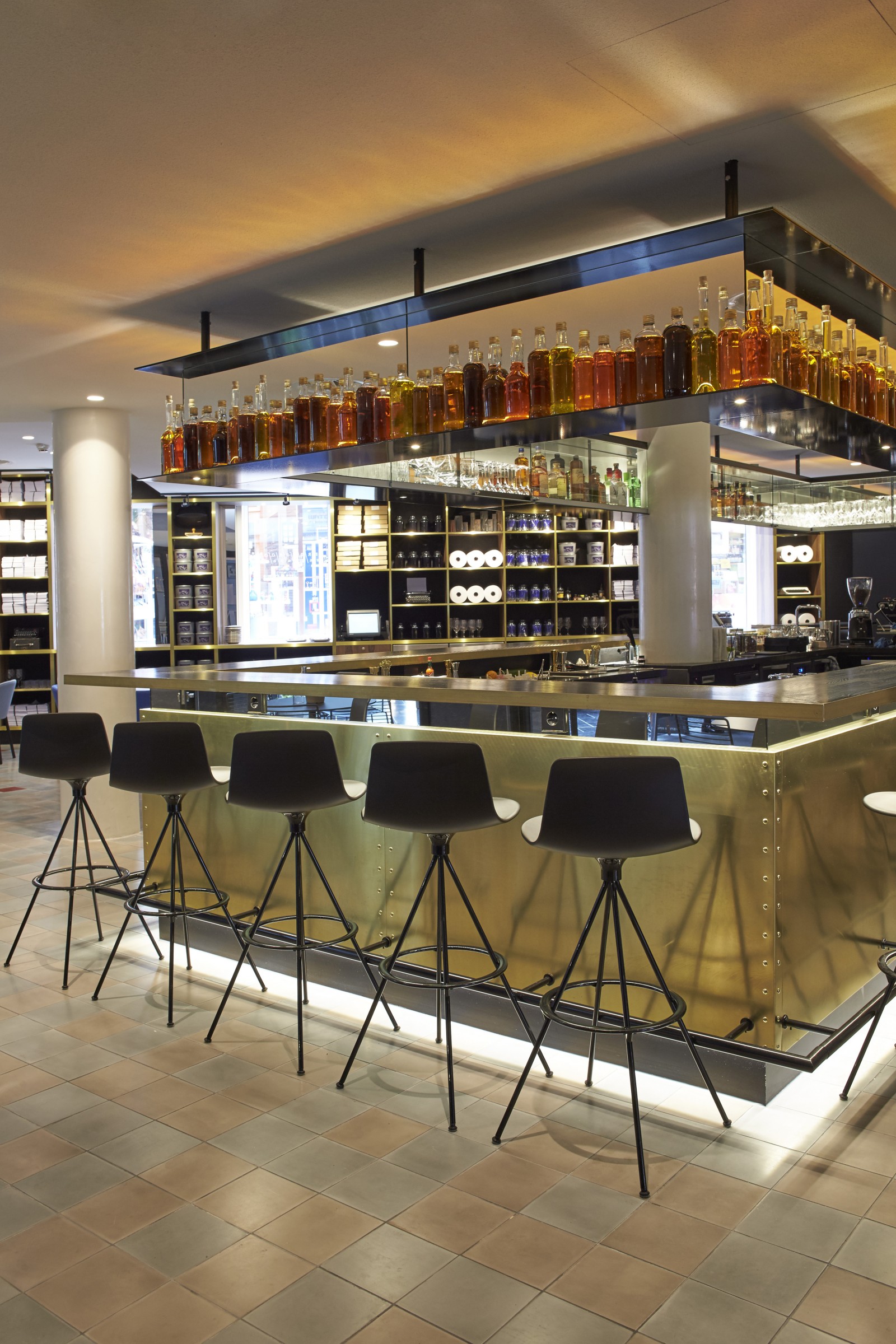 The winners of 'Kings of Advidi' will enjoy all the benefits of the hotel – working desk in each room (we know that our affiliates are workaholics), gym, free wifi, and breakfast at 'Pressroom'. The latter is the drink and eat concept of the hotel, which consists of a restaurant, bar and lounge.