Same same, but different. This is the FIFTH edition of Affiliate World Asia – where the biggest affiliate conference series collides with the color and majesty of Bangkok.
Raising the bar once again, AWA features a whole new array of big-name speakers across diverse fields within the performance marketing industry, with a focus on affiliate marketing, eCommerce, ad tech and more.
Our 2019 guide to Bangkok and AWA is chock full of tips to help you maximize your experience:
Exclusive interviews with 2 speakers (Alexandr Fedotov and Kevin Zhang)
Essential tips to prepare for your trip – whether it's your first or fiftieth time to Bangkok, you'll surely discover something new.
Comprehensive conference details – learn about the speakers, network with the app, find out where everything is happening and arrive 100% ready.
Plenty of ways to enjoy Bangkok – from Thai temples and massages to Muay Thai and more, we've picked up the best tips for exploring the city.
An interactive map – don't get lost (unless that's your intention). Get our map and visualize everything in the guide.
In a city that caters for all travel delights, our 2019 guide to Bangkok and AWA is overflowing with tips to help you maximize your experience, a big thank you to the following people for contrubuting over the years to our guides:
Dennis Yu, Tim Burd, Dee Deng, Maor Benaim, the Advidi team (2018)
Neil Patel, James van Elswyk, Jay Lev, Sarah Bundy (2017)
Nicky Cakes, Julie Larson, Mr. Romance, and the team at Affiliate World Conferences (2016)
We get our information from as many sources as possible – we really want to live up to the "ultimate guide" claim, so if you have a tip you would like to share, please get in touch!
INDEX
1. PREPARING FOR THE TRIP
Getting a visa
The Weather
From the moment you arrive…
Currency exchange
Getting around Bangkok
Conference location
Hotels & accommodation
Food
Emergency numbers/ Tourist Police
The King
2. EVENT OVERVIEW
Affiliate World Asia: How it all began
Why should I attend?
Who will be there?
Alexandr Fedotov
Kevin Zhang
Event schedule
3. THINGS TO DO AND SEE IN BANGKOK
Temples and Buddhas
Muay Thai
Street markets
Floating markets
Traditional Thai massages
Nightlife
Romance – Apples & Bananas
Meet Advidi there
1. PREPARING FOR THE TRIP
From dressing properly to how to get around, these quick tips will help you get all the essentials prepared.
Getting a visa
Thailand is a very popular tourist destination, so short-stay visas are typically easy to obtain. However, your specific visa situation depends on your country of origin. Most visitors will be granted a 30-day visa with little to no hassle (be sure to read about the various Thai visa options before visiting).
If you require an invitation letter (usually for those who intend on conducting business), you may request one from Affiliate World Conferences at info@awfconf.com.
The weather
December may be the middle of winter in Bangkok, but you'll find yourself shedding layers left and right if you don't dress properly. Two things to consider:
It's warm. Average temperatures in December range from 20-31°C (68-88°F);
Rain is rare. Average rainfall is 9mm (compared to 320mm in September).
We recommend light clothes and comfortable shoes. But be sure to take a light jacket, some venues blast the air conditioner to compensate for the heat.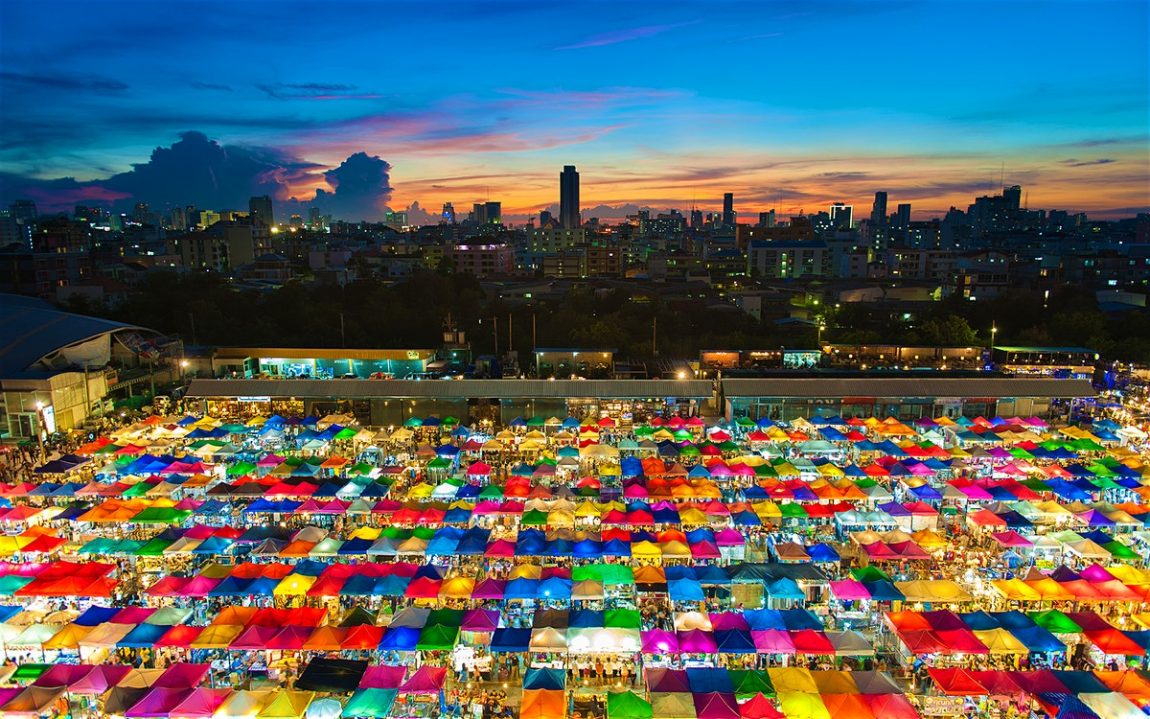 From the moment you touch down..
These tips were sent in by Gerard (aka Mr. Romance) and should make your arrival easier!
Before leaving, ask your hotel for the "Fast Track Service" – with this service, you will be greeted by someone when you get off the plane with a sign and your name on it. You will also be able to use the Diplomat line for customs, which is much shorter than the regular line. The hotel will add a charge to your bill, usually less than $50 USD.
Once you exit passport control but before you get your bags, you will see a Currency Exchange place and ATMs. You can withdraw or exchange cash there.
After you leave the final customs check point, you can buy a local SIM card (if you have an unlocked phone). Just find the cell phone carriers near the exit.
Hop in the limo and head into town! Mr. Romance suggests asking your hotel to provide a limo service. It is no more than $50 each way and they should have a BMW or Benz.
Currency exchange
The local currency is Thai Baht (abbreviated THB, with the symbol ฿ – and no, that's not Bitcoin). One Thai Baht is comprised of 100 satang.
Like most places, exchange rates are a bit higher at the airport than at branches downtown (even from the same bank). The best place to exchange currency at the airport is Kasikorn Bank downstairs. It's open from 7am-11pm. We suggest grabbing enough to make it into town (which may be nothing if you've already arranged transportation), then finding a bank branch to withdraw against a debit card (see the ATMs/cards section below)
ATMs/Cards
Your card will likely work at most ATMs in Thailand, but you'll pay about ฿180 (about $5) to the bank for the privilege, along with any fees your own bank imposes. To avoid this, consider withdrawing from your debit card over the counter at a Thai bank branch or exchange bureau. Go when it's slow, and don't forget your passport – it's required to withdraw with debit.
Useful Conversions
Exchange rates:
$1 USD = ฿30
€1 EUR = ฿34
£1 GBP = ฿42.8
¥1 JPY  = ฿0.28
¥1 CNY = ฿4
Quick reference:
฿1,000 = ~$32.75 USD
฿2,500 = ~$81.89 USD
฿5,000 = whatever it is, you're probably paying too much (unless you're dining at Le Normandie)
Average expenses
Prices in Thailand are cheap, though locals will charge foreigners more whenever they can get away with it. Aside from traveling with a local or hiring a guide, there's not much you can do about it. Don't worry – prices will still be quite affordable, even in the tourist areas. On an average day, you can expect to pay around ฿300-500 on food and ฿150-250 on transportation.
Find a detailed breakdown of average expenses in Bangkok here.
Getting around Bangkok
We've created an interactive map that includes all the locations in this guide:
Download our free map on your phone for easy travel around BKK!
Direct link: https://drive.google.com/open?id=1LEhNyvzZ2R4tvMOD0brmMW7W7XGzCSPH&usp=sharing 
Note: In our research for this guide, we discovered a lot of inconsistencies in addresses and place names. Sometimes locations are spelled as separate words, while in other contexts they're linked together (sometimes with new or missing letters). We're told this is quite normal in Thailand. The locations on the map are accurate, but be sure to double-check if you're going somewhere else; Google Maps doesn't always have updated information.
Local travel & public transport
Bangkok is a sprawling, modern metropolis, with over 8 million residence. Getting around can be difficult.
There are a few ways to get around Bangkok, each with their own benefits and drawbacks.
Tuk-tuks and taxis are everywhere, but they can be scammy as hell.

So be firm when it comes to destination and price, or

use public transport when you can. Taxis and tuk-tuks are okay in a pinch; they're always happy to pick up a "farang" (local slang for "foreigner") because they think they can charge you more. Negotiate the price before leaving, or make sure the meter is on and running the whole time. Note that a typical fare from the airport to the center is around ฿450, so don't pay more than that; a typical (relatively short) trip should be around ฿30-100 for a taxi, ฿70-200 for a tuk-tuk. Yes, tuk-tuks are usually more expensive.
BTS Skytrain is the city's metro system. It's fast, cheap and clean. The only drawbacks: routes are limited and it stops running around midnight. The nearest metro stations to the conference are Siam and Chit Lom. You can find a full map and plan your trips on the official BTS website.
Bangkok MRT is the subway system. It's a relatively small network, but luckily it's centered around the location of the convention, so it could be useful. Find the schedule here.
Walking around Bangkok is possible, and seeing as the conference is in December, the usual obstacle (insane heat and humidity) won't be a problem. That said, the city is chaotic. Bring/download a map to make sure you don't get (too) lost. Stay oriented by learning how the Sois (side streets) are numbered.
Grab (the Uber for Asia) is probably the best option on the list, now that Uber is no longer available in Thailand since April 2018. A Grab from Suvarnabhumi Airport to the conference location costs around ฿702 roughly $23. Download the app here for fare estimates and easy booking.
Want to explore off the beaten track? Take a bike tour with Co Van Kessel! We may be biased here – it's a Dutch company, and we love bikes – but they've been around for 30 years and have great reviews.
Conference location
The 2019 Affiliate World Asia conference will take place on 4-5 December 2019 at the Centara Grand and Bangkok Convention Centre, on the 22nd floor:
Centara Grand and Bangkok Convention Centre
LEVEL 22, 999/9 RAMA 1 ROAD, PATHUMWAN, BANGKOK 10330, THAILAND
You can find driving and public transport directions from the airport on the Affiliate World Asia website or via our interactive map.
Hotels & accommodation
The event takes place at the Centara Grand, so it makes sense that it's also the official hotel for the conference. Spots are disappearing rapidly, so jump on your chance to get a discount through this link (sponsored by the conference). It expires on 1 November!
There are other options as well. The AWC team has curated a list of nearby hotels, with various discounts and promotions for each. Find the whole list here: https://affiliateworldconferences.com/asia/hotels
If you enjoy being close to the nightlife, Gerard (aka Mr. Romance) recommends Aloft Bangkok Sukhumvit 11 for its location above Soi Sukhumvit.
Here are a few more great options nearby the event, as suggested by the Advidi crew:
AirBnb
Airbnb is active in Bangkok, with prices for a night ranging from ฿700-2500 ($25-70 USD). Check out their listings here.
Food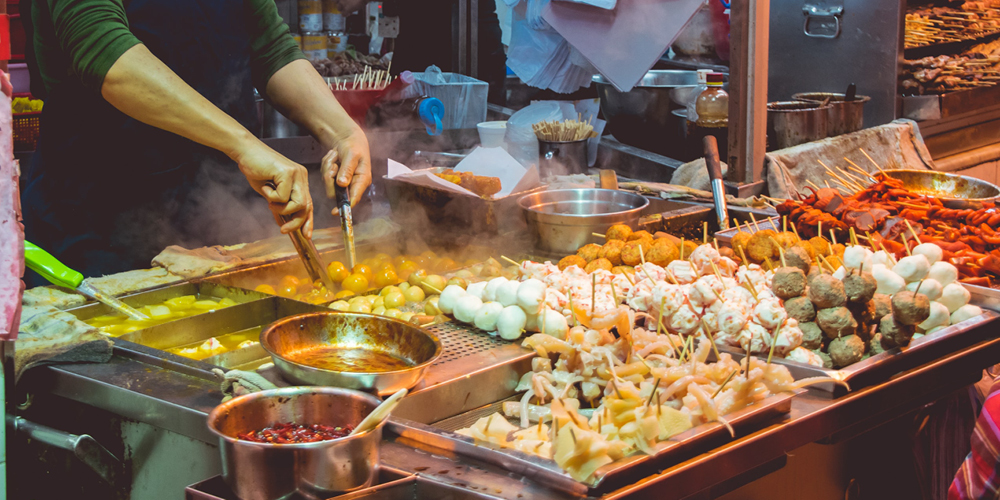 Foodies from all over the world flock to Bangkok to taste delicious dishes in unassuming places. Micheline star to side alley street food, Bangkok has something for everyone.
It's useful to note that a service charge is included on your bill at bars and restaurants in Thailand. You can tip extra if you wish, but it's uncommon. If there's no service charge, a 10% tip is average.
While you'll do just fine wandering around eating everything you see, those seeking the best of the best should check out these guides:
Looking for something close to the conference? We've received suggestions for superb places near the Centara Grand.
Emergency numbers / Tourist Police
The best way to get help is by calling the Tourist Police. Yes, it's a real thing and they are very helpful. The Tourist Police offer assistance is in English and can be reached by calling 1155. They will direct you to the appropriate resource.
If you're a local who speaks Thai, you can call emergency services directly at… wait a minute, why are you reading this guide? Anyway, it's 191.
Find more emergency information for visitors here.
2. EVENT OVERVIEW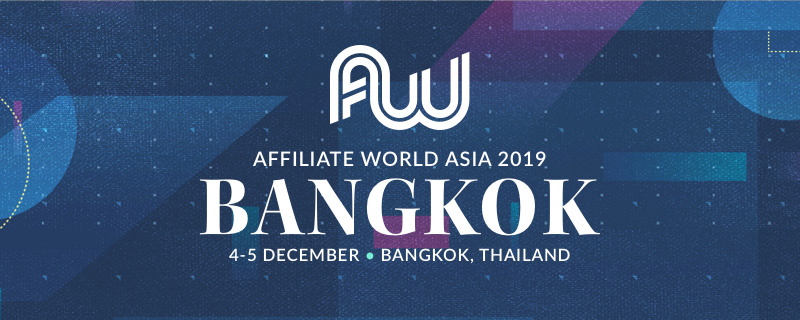 The conference that keeps on growing… if the promotion so far is any indication, the 2019 edition of AWA will be bigger than any before covering ecom, agencies and other aspects of the industry besides classic affiliate marketing.
Affiliate World Asia: How it all began
Affiliate World Asia began as a way to bring STM forum discussions to life in the real world. It started in a meetup format, but has quickly outgrown itself into a full company (Affiliate World Conferences) with two major conferences, along with satellite events around the globe.
The first full conference was on the scene in 2015, and it's already growing into one of the largest affiliate conferences in the world.
This year's edition once again takes place at the Centara Grand in Bangkok on 4-5 December 2019.
Why should I attend?
The conference is both a valuable educational resource and a unique networking opportunity.
Numerous guest speakers and attending companies dispense insight into the trends that will shape the future of our industry, while major players in every category (from super affiliates to newcomers) share experiences and best practices.
In the end, it's an exciting excuse to meet new people, chat about affiliate marketing and make a connection or learn a lesson that ends up paying for the ticket twice over. The potential value is unquestionable, but each attendee's takeaway will be unique.
This year is particularly interesting, as it comes during a time of transition for many. You'll find not only affiliate marketing experts and super affiliates, but also a number of high-profile internet marketers who are pushing the boundaries in influencer marketing, joint ventures, new traffic sources and other creative ways to grow an online business.
Who will be there? (Interviews with key speakers)
The team at AWC has secured some of the top industry specialist! You can rest assured that every burning topic on your mind will be addressed by a real, practicing expert. The list of speakers keeps growing, so keep checking back for new names!
To shed some light on what you can expect, we spoke to a couple of the conference speakers, Bangkok and what you should look out for in their speech:
Alexandr Fedotov is a Facebook advertising connoisseur. He oversees over $40 million in profitable ad spend per year for both leading ecommerce brands and his own projects. He is the founder of Facebook Ads Rockstars, a community with 30,000+ members, and is also a Forbes Coaches Council member and contributor.
Kevin Zhang is one of the youngest ecommerce success stories is Kevin Zhang, aged 23. In his first year as an entrepreneur, he achieved acclaim by generating $20 million in sales from $3,000 he had saved from a summer job.
Alexandr Fedotov
What initially drew you to Facebook advertising?
Market demand. I've tried all kinds of platforms when working with clients as a freelancer. Over time more and more clients started asking about FB advertising and I decided to figure it out. Took me years to get good at it and still learn something new every day. It's a great platform although lately becomes more tricky to advertise on due to random account shutting down. But for our brand clients, we are utilizing it with zero issues spending millions of dollars profitably. So for long term real businesses, it's a great platform. For a BH or bad customer service products/ services, it will become more difficult to advertise in months to come.
Who will benefit most from your speech at AWE, and why should they be sure to attend?
Everyone who wants to massively increase their ROAS, profitability and scale their business with FB ads. I will cover deep psychology hacks to get the most out of your advertising dollars.
You have over 30,000 community members, how do you keep them engaged?
I create 3-5 videos a week on my youtube channel and share it with the group, get into conversations helping members with their advertising problems. Few times a month I do a live session or an interview with industry leaders. I wish I had more time to dedicate to my community as most of my time goes into managing multi-million dollar campaigns and my team.
You are a 9-figure eCommerce and Facebook ads expert, what advice would you give to someone joining the industry?
Emulate what works. Find a business /person/mentor you want to learn from, do everything to figure out behind the scenes stuff of what they do: Hire them, work for them, reverse engineer their sales funnels, read their materials. Just don't get too distracted following 100s of people/businesses. 2-3 will be sufficient. Once you've got the basics down and run a profitable business, you can start innovating and bringing your insights. Before that, focus on modeling success, don't reinvent the wheel.
What are you most excited to see or do in Bangkok?
I'm excited to meet other industry leaders, learn from them, build new life-changing relationships. Locally I want to explore Thai food, culture and probably hide for few days on a beach as the weather in Europe is nasty in December.
Kevin Zhang
What initially drew you to creating an eCommerce business?
It was my last semester in college and while most of my friends who had already secured jobs spent their time partying and relaxing before entering the corporate world, I was determined to use every last bit of my free time before work to learn something (I was headed toward a high-paying corporate job). I viewed my job as a backup rather than an achievement – I've always had a hunger to create something that was my own. As a consumer, I knew that eCommerce is the future of business. I saw brands like Dollar Shave Club, Bonobos, Warby Parker, Kylie Cosmetics, etc. completely dominate because of execution in the digital space and I wanted a piece. I only had $3,000 saved from my summer job that I was planning on using to travel to South East Asia with my friends and girlfriend after college, but I decided to risk it all to go straight into dropshipping (based on research, I determined this was the best way to get a taste of eCommerce if you're broke). 
A year and $20M in sales later from what started as a dorm room hustle convinced me more than ever that the eCommerce revolution is going to be one of the most disruptive business transformations of this era. Coupled with the chaos is extraordinary opportunity. I was determined to take advantage of this wave when I was broke and I'm just getting started. 
Who will benefit most from your speech at AWE, and why should they be sure to attend?
I don't think I'm the best digital strategist. I don't think my team and I make the best graphics, websites, or creatives. I don't think I'm the smartest guy in the room. I certainly didn't have more money or connections that other entrepreneurs. 
My biggest differentiator is building infrastructure and setting systems that allow me to free my time so I can focus all of my energy and brainpower on high-value activities. I don't know of many others who successfully went from $3K in debt to $20M in sales in a single year. This is because I do the things that aren't appealing. I do the things that no one else wants to do and I get results that no one else can get. I build systems for customer support, product research, quality control, customer service, website design, etc. – you name it. While most people obsess over Facebook ad tricks and hacks, I focus on automation that frees up my time. My organization has over 50 highly specialized and trained employees that handle the day to day affairs so I can spend all of my time focused on growth. 
Something else that differentiates my eCommerce success and others is that I don't deal with issues related to customer feedback, product quality, or chargebacks. My businesses not only do high numbers, but also last. So many people in eCommerce are focused on fast scales and sexy numbers only to have their business taken away from them because they weren't focused on infrastructure. 
I think everyone in eCommerce, whether they're new or experienced, can benefit from better infrastructure. I am going to unveil the secret behind how my team and I are able to drive such extraordinary results in such a short time. Step by step I will explain when I did what I did, why I did what I did, and if I would do it differently had I started over again. I guarantee that my speech will help anyone in eCommerce free up more of their time, grow their business faster, and build businesses that not only scale fast, but last. 
You started in $3k in debt, what gave you the motivation to push through the tough times?
The beautiful thing about eCommerce is that it's as perfectly competitive as it gets – everyone has access to the same products (Aliexpress), everyone has access to the same advertising platforms (Facebook, Instagram, Google, Snapchat, etc.), and everyone has access to the same merchant platform (Shopify). My dollar spent on Facebook is as good as Bill Gates' dollar. There aren't many situations in the world where all you need is a strong work ethic, proactive thinking, and purposeful decision making and you've got a solid chance of being a self-made millionaire in short time. eCommerce is one of those situations – I knew this even when I was failing. 
I knew that every day, others were making eCommerce work. It was only a matter of time when I would also. Even when I was riddled in debt, living in my parents' basement, and my friends and family were begging me to quit and get a job, I never doubted that I would finally figure it out. Even on days when I buried myself in more debt, I learned to be happy if I genuinely felt that I learned something. I didn't focus on the money or the results, I cared about the learning. I thought to myself, "Sure, I'm losing now, but eventually I'll learn enough from my mistakes to start winning." In a way, it takes this sort of borderline "irrational" thinking and determination to make it in eCommerce or as an entrepreneur in general.
What advice would you give to newcomers to the industry? 
I have two pieces of advice to newcomers in the industry. 
First. eCommerce is not a "get rich quick" scheme and neither is any other type of entrepreneurship. It's not easy. It's hard. It's not going to be easier than a 9-5 job, but it can transform your life and make you freer in every sense of the word than anything else you ever do in your life. You will not make a lot of money right off the bat. You will have moments that test you. The ones who fail are the ones who come in thinking it's just a quick, straight forward way to make a lot of money without doing much work. With that said, I also realize that every day, there are people who make it work. Every day, there are new self-made eCommerce millionaires. Just know it's possible. It's proven. It just also takes a lot of effort. Everything worthwhile in life does. Dropshipping isn't dead. eCommerce isn't dead. It's up to you if you succeed or not, so are you?
Second. It's important to be resourceful and look for ways to learn, but you should be skeptical about the advice that you receive. I'm not even talking about the scammy gurus or the bad courses that over-promise and under-deliver. In the world of entrepreneurship and eCommerce, there's no such thing as "magical hacks" or "advice that works for everyone." It's important that you come to your own answers. Look for mentors. Look for resources. Just make sure you approach everything with a level of skepticism that is needed to be successful. Unlike many others, I actually didn't buy any course or coaching – I couldn't afford it. I'm glad I couldn't because I got to learn the hard way and the right way, by making so many mistakes you learn what not to do until you finally figure out what to do. 
What are you most excited to see or do in Bangkok?
At the conference, I'm so excited to meet the other speakers and attendees. All of us will learn a lot from the speeches and lessons, but the most rewarding is the networking and connections we can all build. It always fascinates me learning about all of the different ways incredible people are leveraging the internet and technology to achieve their professional goals and dream lifestyles. Nothing leaves me with more energy than seeing a room full of hustlers chasing their dreams in the age of endless opportunity. 
Outside of the conference, I'm going to make it a point to stuff my face with as much authentic Thai food as possible, visit some of the historical landmarks, check out the natural wonder, and down some good drinks with my fellow entrepreneurs. I've never been to this area of the world before so I'm very excited to experience it all. 
Attendees
This is you – but it's more than that. This conference is for the cream of the affiliate marketing crop! You'll find worthy counterparts for intense discussions about concepts or problems that have been troubling you. You'll meet other full-time affiliates who have established businesses across numerous verticals with unique strategies to help them grow. The conference is slick and well-designed. Affiliate World Asia delivers a valuable experience with a level of polish that few other conferences in the affiliate world can rival.
Event schedule
The detailed event schedule has not been released yet, but here's what you can expect:
Meet Market – Day 1 & 2: This is the main event for many. Hundreds of vendors will set up camp in the main conference area, pitching their products and services to passers-by. It's a great place to get a quick overview of the industry, plus find new opportunities around every corner.
Speeches and Panels – Day 1 & 2: The speakers at Affiliate World events are always outstanding. You'll find interesting keynotes and panels throughout both conference days. Schedule your time wisely to make as many as possible!
Networking Mixers – Day 1 & 2: Labs are hyper-focused speeches, panels, and networking mixers organised back-to-back by niche. You could find your next business partner or breakthrough opportunity at these intimate networking mixers. They're focused on specific topics, allowing you to meet with like-minded entrepreneurs in a comfortable, business-oriented setting.
Night Networking – Night 1 & 2: This is where business and pleasure truly meet. AWA will host multiple evening events that bring together the most enthusiastic members of the industry in a casual, networking-oriented party setting. Just be sure to bring business cards – despite the memorable conversations you'll have, not all of them stick the next day…
Parties
Official AW Networking Night Event – Day 1
Beer Garden Happy Hours – Day 1 & 2 
3. THINGS TO DO AND SEE IN BANGKOK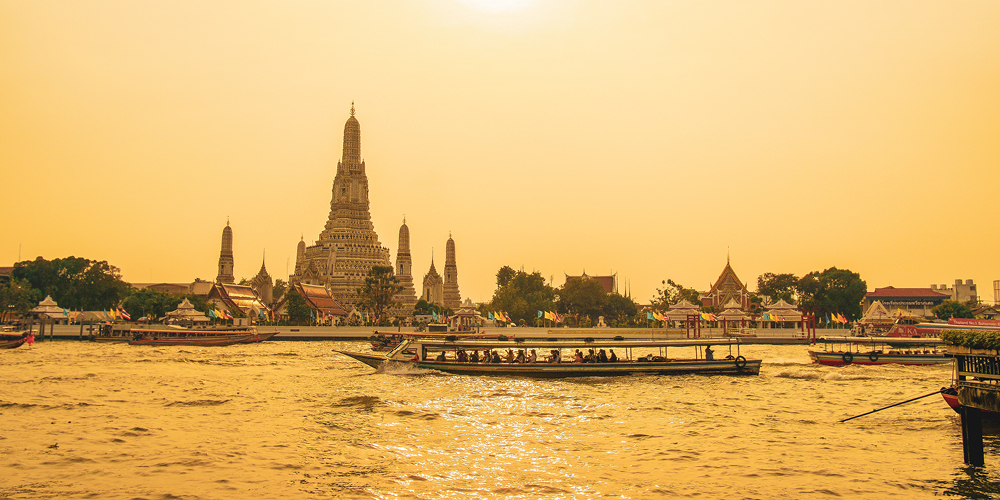 To international travelers the capital of Thailand is known as Bangkok, however, to the locals, Bangkok is known as Krung Thep, The City of Angels.
In Bangkok, the old and new are close together. The city houses over 400 temples, several Royal Palaces and a modern skyline of skyscrapers and suspension bridges. We've compiled a few main attractions (and how to get the most out of them) below.
All of the attractions listed in each section below can be found on our interactive map for AWA 2019.
Thai Culture: An overview
Thai culture has developed over thousands of years and is evident in all aspects of everyday life. Family, patriotism, the physical body and even superstitions are eminently valued; monks are held in high regard, to the extent that you should give your seat up on the bus if one enters. Approximately 95% of the country is Theraveda Buddhist, and its 700+ year history in the region has resulted in a plethora of Buddhas, temples and other symbols of this ancient religion.
Here are a few quick tips to help you adapt:
Status is essential. Your status determines the wai (traditional greeting) you receive, and your status is not fixed by birth; you can improve or worsen your status depending on your age, education, income level, family connections and more.
This means that respect and "saving face" are ingrained into Thai culture – for example, yelling at someone is considered extremely disrespectful, and can encourage them to defend themselves with more intensity than you might experience elsewhere.
The flip side to this is a tendency to appear relaxed in public, as it's impolite to display extreme emotions like stress or anger. You may come across the phrase "mai bpen rai" which loosely translates to "no worries" and is used when small mistakes occur.
Patriotism is a part of everyday life. A few years ago, the King of Thailand passed away, which led many AWA attendees to speculate about the national mourning period that followed. As a visitor, you get more of a pass than others, but this has its limits – we recommend paying close attention to patriotic symbols and offering them the same respect as your hosts.
Yes doesn't always mean yes. Thai people rarely say "no" outright, as they do not want to disappoint or offend others. Beware when receiving directions or making plans!
Finally, note that Thailand is the Land of Smiles – but also, that smiles can mean many things. Sometimes, people smile simply to hide their current state of distress or even to manipulate unsuspecting visitors. This is not to say that you should treat every smile with skepticism… but do be wary!
Temples and Buddhas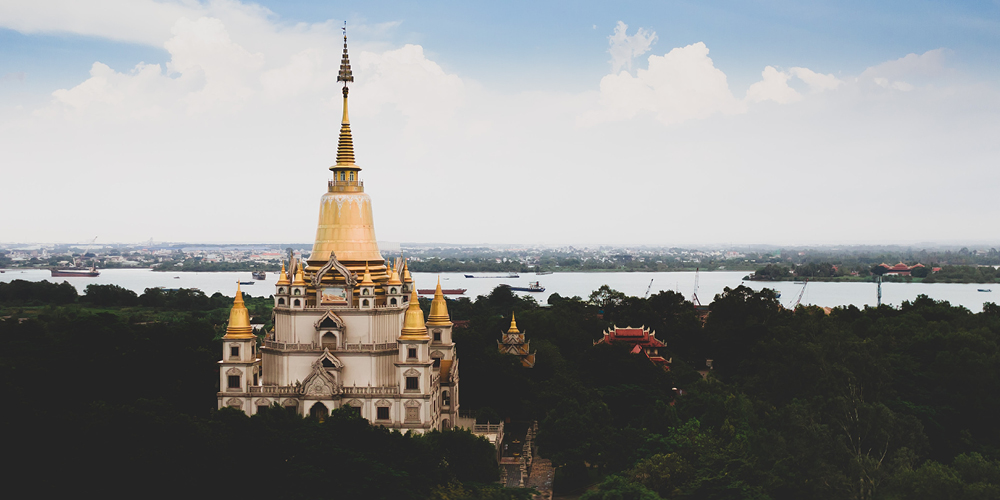 Thailand is famous for its elaborate temples and intricate Buddhas. There's plenty of literature on the web about each one, but we're keeping the conference in mind with this list – they're all relatively close to the main event. A few are even clustered together, making for a nonstop temple trip.
Wat Pho: This is one of the largest and well-known temples, featuring a reclining Buddha with outstanding architecture and plenty to see. It's also famous for its massage therapists; many Thai massage parlors proudly claim that their masseuses were trained at Wat Pho.
Wat Arun: Colorful, tall and ornate, identified by its intricate spires, Wat Arun is one of the most visually stunning temples. It's on the other side of the river from Wat Pho, so it's a bit of a journey, but worth it.
Wat Saket: Featuring an unmistakable golden tower that you might even be able to see from your hotel (if it's close to the convention center), Wat Saket overlooks Bangkok beneath what seems to be a golden crown wrapped in white linen, surrounded by lush greenery. Nearby and worth it.
Wat Suthat and the Giant Swing: One of the most iconic temples in town. Be warned: the "giant swing" sounds way cooler than it is. It's just a couple wooden poles where a swing used to be; they took it down ~80 years ago.
Wat Ratchanatdaram & Loha Prasat: The temple is Wat Ratchanatdaram, and Loha Prasat is the highlight: it's a massive, multi-tiered structure that symbolizes the 37 virtues toward enlightenment. It's modeled after similar Loha Parasada in Sri Lanka and India, giving it a cross-cultural vibe that takes you a bit outside the traditional Thai you'll find at the other temples.
Wat Mahathat: One of the oldest temples, its mystical history is reinforced by fortune tellers and a Sunday amulet market (complete with religious charms, talismans, amulets and traditional medicine spread on the ground). Choose wisely and enjoy good luck for the rest of your life. Choose poorly, and the ground will split while you evaporate into bones and disappear from existence. Maybe. We're not really sure how it works.
Muay Thai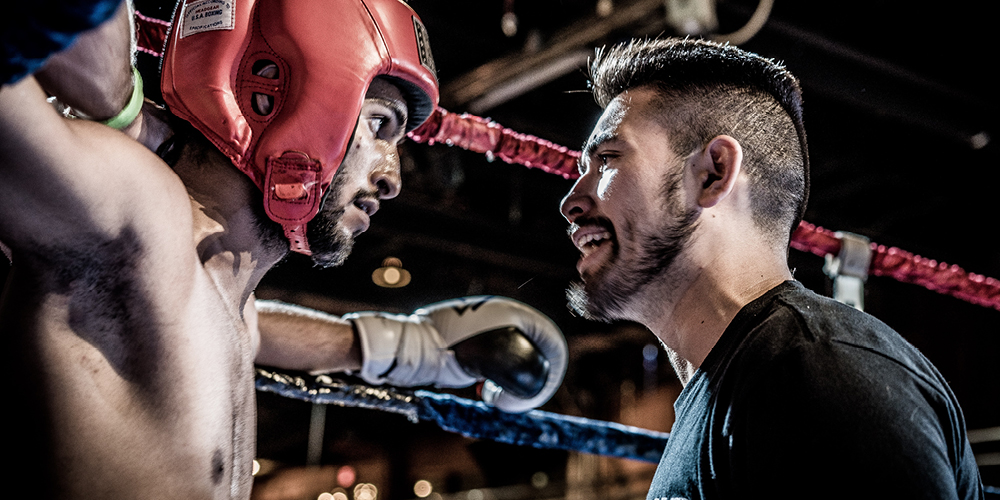 Muay Thai may not be the only form of Thai martial arts (there's also Krabi Krabong, which is pretty awesome in its own right), but it's the form everyone knows best. Not only is it a highly effective addition to an MMA arsenal, it's been used to resolve large-scale conflicts between kingdoms and is an integral, highly respected part of Thai culture.
If you want to see a live fight, you have a few options:
Rajadamnern: This is one of the two largest venues for fights. Gambling is legal and encouraged on the 2nd level. Tickets range from ฿1000-2000. Bouts are on Monday, Wednesday, Thursday and Sunday from 18:30. Tickets and more info: www.rajadamnern.com/
Lumpinee: The other largest venue. Very busy and loud, it's perhaps the best way to get the local experience. Tickets range from ฿200-2000. Bouts are Tuesdays and Fridays from 18:30; Saturday between 17:00 and 20:00; and Saturday nights from 20:30. Tickets and more info: http://www.muaythailumpinee.net/en/
Channel 7 Stadium: This one is free (or you can get a VIP ticket for ฿300) and operated by the Royal Thai Army. The fights are broadcast live and they want an audience. Bouts occur every Sunday and third Wednesday of the month (Sundays at 13:45, Wednesdays at noon). More info: http://muaythai-world.com/channel-7-stadium-bangkok/
Along with these arenas, there are lots of fights at temples, on the streets (organized, don't worry), at random event halls… it's everywhere as long as you're looking for it. Ask the reception at your hotel to see if there are any local matches or events happening nearby.
Something we learned from last year's event: ticket prices are different for foreigners than they are for locals. There's not much you can do about it other than ask around for the best prices. It's all subject to change depending on your appearance. That's just Thailand for you.
Medical tourism
You've never ridden a scooter before but thought, hey when in Thailand! If that plan didn't work out don't worry, Thailand is famous for its high-quality medical care! In fact, it's so highly regarded that it's become a popular tourist destination for those seeking reliable, affordable care. Some hospitals even feel like 5-star hotels.
We hope you don't need to use this list… but if you're in the market for a quick amputation, some casual brain surgery or maybe just a checkup, there are few better places in the world. Here are a few of Bangkok's best:
Bumrungrad International Hospital (ranked Top 10 in the world, receiving more than 400,000 tourists a year; it's closer to a 5-star hotel than a hospital)
BNH Hospital
Fun fact: medical tourism in Thailand is not new! Thousands of years ago, Greek pilgrims traveled to the Saronic Gulf territory of Epidauria, which was believed to be the location of a healing god's sanctuary.
Street markets
Street markets are the juxtaposition of the calm floating markets Thailand is famous for: they're often hectic, busy and full of people who have something they need to do right now, and you're in their damn way! Don't be discouraged, though. There's hardly a more authentic experience than picking up some street food while perusing flowers and trinkets amongst the locals.
A big thanks to Nerd Nomads for helping with this list; their full guide can be found here.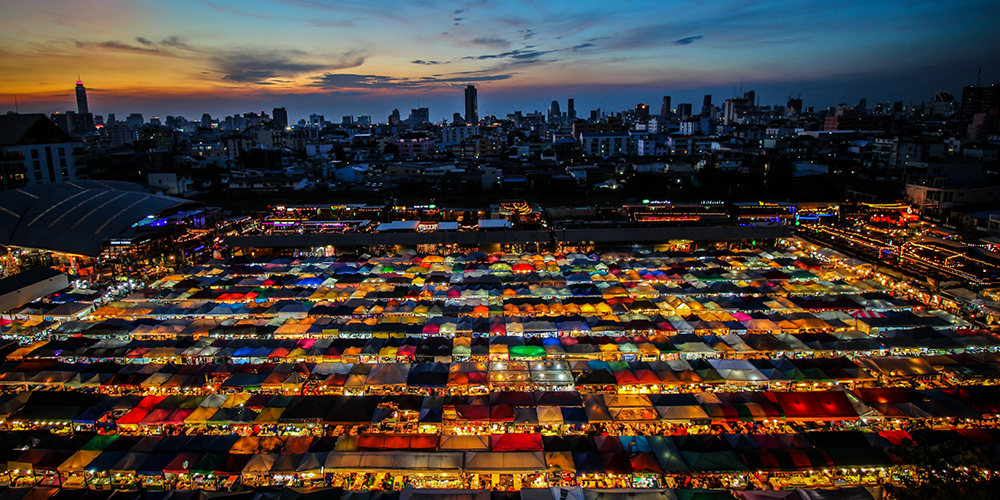 Chatuchak Weekend Market: This is the mother of all Bangkok street markets. It's not just big… it's one of biggest street markets in the world, divided into 27 sections that span more than a square kilometer. 200,000+ people visit every day, from wandering tourists to restaurant owners and street vendors stocking up on wares for the day. Get there early to beat the crowd.
Pak Klong Talat Flower Market: Open 24 hours, this bright flower and vegetable market is busiest in the evening when boats and trucks arrive bringing fresh supplies for the evening and following day.
Klongsan Market: Not very touristy, this market specializes in clothes and jewelry (some authentic, some… err, let's just say "not so authentic"). There are food stands as well. Expect cheap prices and usually quality to match.
Klong Toey Fresh Market: Aptly named, this market focuses on freshness; fresh seafood, meat prepared on the spot, vegetables and exotic fruit delivered regularly… they even kill the fish right before your eyes. Which might actually not be a selling point for some of you. (Toughen up! You know fresh death makes it taste better!)
Bangkok Farmers Market: One of the coolest new markets in town. It's quite different from the rest on this list: the traveling event (new location every week) was started by a collective of farmers who are focused on healthy living. They offer yoga instruction, education about farming, charity programs and all sorts of healthy new age stuff. (Ever tried worm tea? Don't. But you can get it there.) This one gets our recommendation, but good luck finding it: the market pops up at various places around town. Visit their Facebook page for up-to-date info.
Pratunam Market: One man's trash is another man's treasure trash that he is trying to sell at this market. It's a bunch of junk and random crap in a popular tourist area. Which, of course, makes it one of the most interesting and must-see markets in town.
Khao San Road: Thailand is known for its silver trade, and this market is the perfect place to find it. If you're in the market for silver, this guide will help you identify high quality. Recommended by our colleague Tania!
Floating markets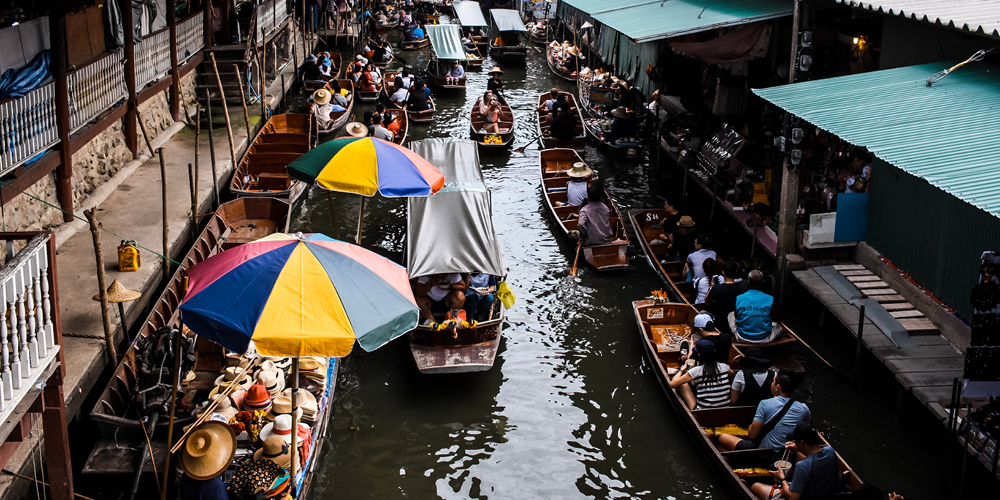 Floating markets are a unique way to explore local culture while enjoying serene quiet (as opposed to the loud, crowded markets on the streets of Bangkok). Many of these are located further away from the city, so they may require a day trip. If it's something you're into and you have the time, we highly recommend going.
You may have to zoom out on our map to find some of these:
Amphawa: The Amphawa floating market stands out for its authenticity. Visitors report it as a fun environment with happy shopkeepers offering souvenirs, sweets and snacks to enjoy from your boat. It starts a bit later in the day, so you have a bit more time in the morning to make the 90km trek from Bangkok's city center.
Damnoen Saduak Floating Market: This one is far away (100km from the city center) and is known for being overrun with tourists during peak hours. That said, it's one of the most famous floating markets for a reason: you won't walk away disappointed by the market itself (but the crowds could pose a threat to your experience).
Taling Chan: Very calm and quiet (plus near Bangkok: it's only 12km from the city center), this is a neighborhood floating market that is more commonly frequented by locals than tourists. Near Khlong Lat Mayom.
Khlong Lat Mayom: This "fruit-forward" floating market is small and very local, with hardly any tourists. The focus is on sweets and fruits, and it's near Taling Chan. If you prefer the idea of small neighborhood markets to the hustle-and-bustle of bigger ones, then we suggest a trip to both (easily combined in a day due to their proximity).
Bang Nam Pheung: With only six boats, it's barely a floating market – there are no cruises, either. It's only 20km away, but taxis might not know how to get there. If you can't decide between the larger, more popular markets and the Taling Chan/Khlong Lat Mayom combo, this is a good middle ground. Check out Lat Pho Park on your way (just ask your taxi driver to go to "สวนสุขภาพ ลัดโพธิ์"). Very interesting food, in a really nice location ("The Lung of Bangkok") with lots of nature.
Traditional Thai massages
Thai massages are famous for being rejuvenating – in the most intense, painful way you can imagine. These women can break your spine with the flick of a fingernail. Just make sure you pay and they (probably) won't do that.
Note: for most massages, you don't get naked. Wear loose-fitting clothing for best results. Some places may have clothes you can borrow.
Wat Pho: You'll find plenty of opportunities for a massage in the area surrounding the famous Wat Pho temple. This is probably the most authentic place to get a massage, but beware of scammers (okay, they're not really scamming, they're just giving shitty massages) and be ready to wait. You can try calling ahead, but we got these numbers from the internet and have no idea who might answer: 02-221-2974 or 02-225-4771
Traditional Thai massage

฿420 for 1 hour
฿260 for 30 minutes
Foot Massage

฿420 for 1 hour
฿280 for 30 minutes
Health Land: This is probably the safest bet. It's a chain with many locations throughout Bangkok. Prices are nice and the massage therapists are quite good. They're like Chipotle, but for massages.
Traditional Thai Massage
Aromatherapy Body Massage
Sauna
To be frank… they're called Thai massages, and you'll be in Thailand. It won't be hard to find one (there will even be a massage booth on-site at AWA). Aside from the above options, you'll find plenty of experts throughout the city, and the scam risk is pretty low – your biggest risk is that it won't be a great massage, and you should be keeping an eye on your valuables anyway. Most massage pavilions in Bangkok can be trusted to deliver the terribly painful (and totally replenishing) experience you're looking for.
Nightlife
Nightlife in Bangkok is world famous, and part of the fun is in wandering around and getting lost in the chaos. When you only have a few days, though, it's smart to plan a bit ahead. Previously, Nicky Cakes and the fine folks at STM put together a solid list of clubs around the area (which we've also added to our map). We'll keep updating this section as new events pop up.
Note: As the conference nears, more parties will pop up. Stay tuned for more AWA-specific party suggestions!
If you're looking for more than just a table at a club, the options below are great starting points to begin a full night out on the town:
Asiatique The Riverfront: This isn't a club or street, it's a "lifestyle complex" complete with shopping, restaurants, attractions, clubs and yes, probably some thieves and scammers. It'll be busy, but you won't run out of things to do.
Khao San Road Night Market: Known for its silver trade during the day, at night it becomes "the ultimate backpacker party hub" for travelers looking to reminisce with fellow globetrotters about their wild experiences (while creating a few new ones). Fans of the area recommend The Club (great name, right?), Lava Club and Brick Bar.
Soi Thong Lo 10 (Thonglor): This is a great area to see how locals like to party. Check out Funky Villa/Demo (2 clubs in 1), Escobar (clever name, usually free entry), Do Not Disturb (for EDM), or Safe House (where the party usually goes late into the night).
Soi Sukhumvit 11: Used to be a seedy area, but it's up and coming now. Explore the rooftop bars or get a cheap beer at the aptly named Cheap Charlie's. Visit Oscar or Marshmallow for a more accurate, sophisticated depiction of the area's new direction.
Silom Road: Boring and plain by day, party place by night. Check out Cloud 47 (rooftop bar) for scenery, or wander along Sois 2 and 4 to catch up on the thriving gay scene (don't miss DJ Station for that). Or kick it with go-go dancers just around the corner at Patpong on Soi 6. There's something for everyone here.
Romance – Apples & Bananas
We've received some tips regarding romance from Gerard (aka Mr. Romance), a local expat:
To begin, Thailand is often referred to as the Land of Smiles for countless reasons, but when it comes to romance, foreigners are exotic to say the least. They have a local term for white guys called "Farang" and it does help to break the ice if the girl is single and interested.
Thai people are kind, helpful and respectful, so if you see that someone special, don't be afraid to introduce yourself 🙂
Yours Truly,
Mr. Romance
Go-Go-Going out on Soi Cowboy
This short Soi wastes no time (or space) when it comes to packing in the action. Named after the cowboy-hat-wearing American who started the first bar there, it's one of Bangkok's notorious red light districts (what – you thought those were only in Amsterdam?) and features a blindingly bright array of Go-Go bars – essentially strip clubs with exotic dancers.
A few things you should know if you're curious about Soi Cowboy (and Bangkok's red light districts in general):
Scams are all over the place, and everyone's in on it. You can definitely have a great time, but expect to pay for it.
The laws on prostitution are a bit fuzzy – it's more tolerated than it is straight-up legal. This results in some odd customs – for example, you must pay a bar fine if you'd like some company. This payment only frees the girl from her shift – you still need to negotiate for "services". Prices range depending on the bar, your appearance and the girl.
Each Go-Go bar has a different theme and way of doing things. Do a bit of research if you're particular about your experience.
Crawling along Soi 11
According to Mr. Romance, this is a very good Soi with a lot of good places to hang out and tons of tourists.
To start you can go to:
Oskar Bistro: Bar/Bistro. Arrive around 9-11pm to start drinking.
Havana Social: Cocktail Bar. Arrive around 9-11pm to start drinking and later visit the cigar room upstairs. You can stay longer and it is around the corner from Oskar.
Levels Club & Lounge: Club. Dance music goes from 11pm. Closing time is 1-2am.
Sugar Club: Club. Hip Hop. Open from 11pm until 1-2am.
Mixx Discotheque: Late-night Club. In the Intercontinental Hotel – this is not on Soi 11 but is a short cab ride away. Peak times are 1am – 5am.
In addition, we've received a semi-anonymous tip for the ladyboy musical Calypso Cabaret. According to our source, it "sounds f*ed up but is actually nice to go to!" – probably a great time to be had if you're with a group looking for an over-the-top Thai experience!
And finally, one special tip from Matt Martorano:
Remember, if they got an apple, they got a banana.
Meet Advidi there
Like always, we'll be at the Meet Market on both days with a full team. Stop by and say hi – we'll be at at Booth B40, near the center of the exhibition. We're excited to meet performance marketers from around the world, whether you work with us already or not!
A bit about us
Advidi is a global affiliate network based in Amsterdam, with fast guaranteed payments, 140+ GEOs and thousands of offers (many exclusive).
We believe in putting people before profits, which means we focus on developing long-term relationships with affiliates and advertisers alike. Our primary verticals are Dating, iGaming, Health & Beauty, Gaming and Mainstream, while our focus is on helping our partners find exclusive offers, optimize campaigns and deliver the best possible traffic to our trusted advertisers.
See you in Bangkok
We can't hide our excitement. Follow our social media channels for updates on Thai culture, industry news and more useful stuff to help you get in the Affiliate World Asia 2019 mindset. Feel free to book a meeting below… and if you found this guide useful, please help us build the anticipation by sharing it!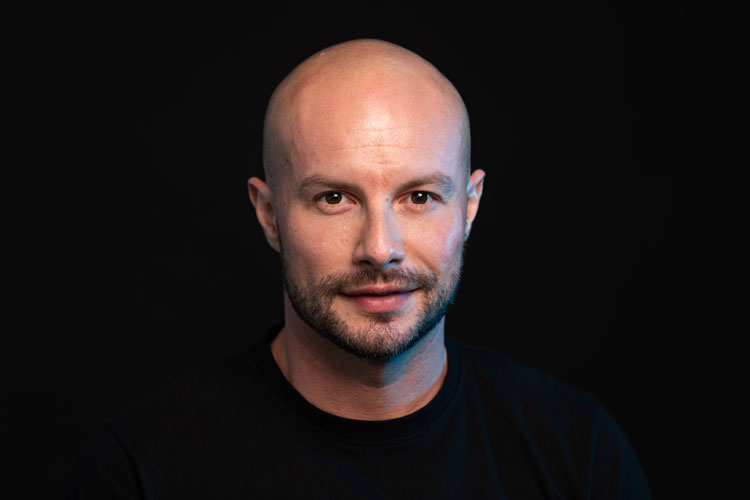 Petar
Skype: petar.advidi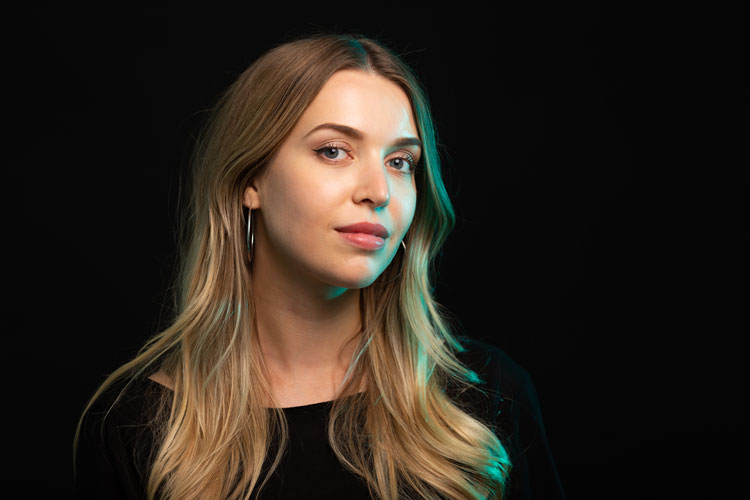 Victoria
Skype: victoria.advidi
Bram
Skype: bram.advidi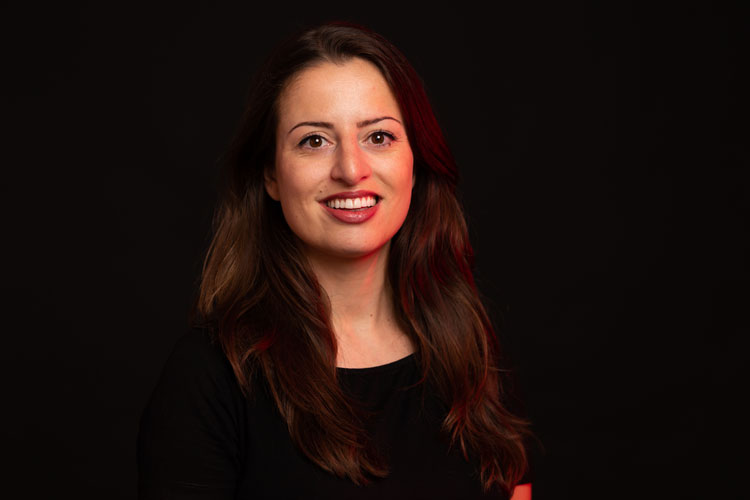 Maja
Skype: maja.advidi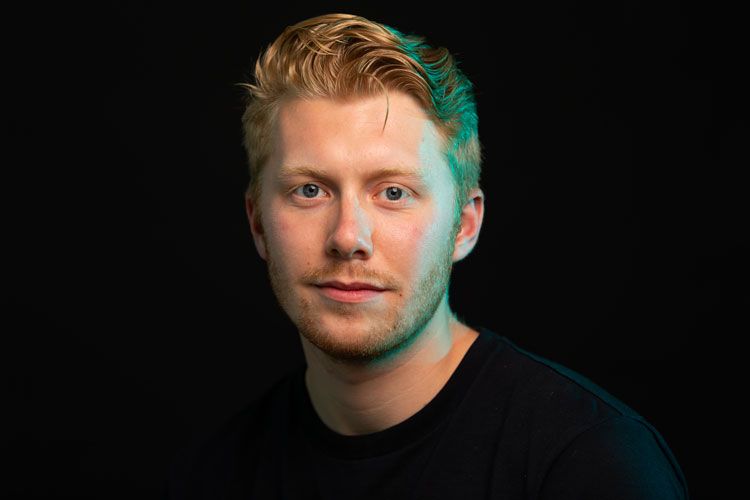 Marijn
Skype: marijn.advidi
Raanan
Skype: raanan.advidi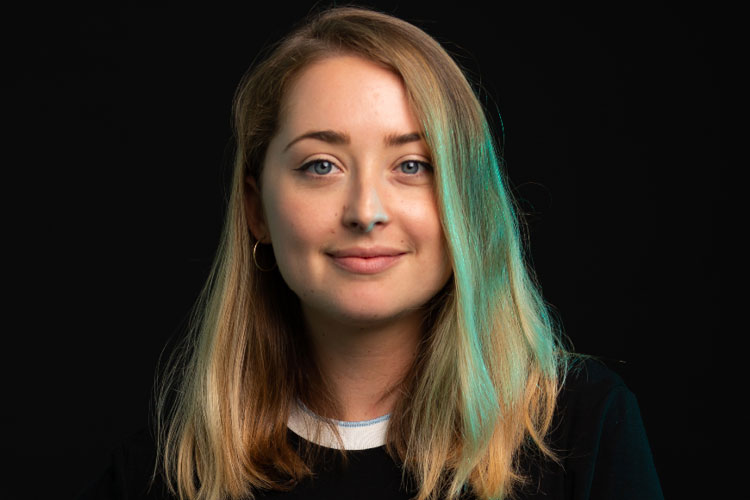 Marina
Skype: marina.advidi
Dennis
Skype: dennisdouadi
Tim
Skype: tim.advidi