Привет, Москва! Hello, Moscow!
Are you ready? Because it's almost time for… the return of the MAC!!
That's right – Moscow Affiliate Conference (MAC) is back in Mother Russia for an exciting fifth edition this April, and you know how it goes with these events… the bar keeps rising year after year.
For the 2019 edition, we expect thousands of affiliates and advertisers to descend upon the Russian capital. They'll be joined by 250 companies and 30 speakers, all focused on growing and maintaining your affiliate business.
Whether this is your first or fifteenth time to Moscow, this guide will help you get the most out of your MAC visit.
1. The Conference: Moscow Affiliate Conference
This fifth edition of the Moscow Affiliate Conference (MAC) is part of a series that has exploded in popularity since its inception in early 2017 – in less than 2 years, the Affiliate Conference team has set up seven events:
…and now for #8: MAC 2019!

MAC 2019: Event Overview
This edition is sponsored by STM, LeadBit and TrafficCardinal; they'll be joined by 250+ companies, 30 speakers, 50 booths at the meet market and more than 3000 affiliates and advertisers.
Here are the details:
What: MAC 2019
When: 9-10 April 2019
Where: Main Stage (Sharikopodshipnikovskaya St. 13, Building 33, Moscow)
Official Website: moscow.affiliateconf.com
What to Expect
The first MAC event saw a handful of local affiliates, but now the event has matured to attract thousands of attendees from around the world. And if there's one thing we know for sure, it's this: the Russian affiliate scene takes the spotlight at this event.
Whether you're already running Russian/CIS offers, preparing to enter the market or just want to meet like-minded marketers, you surely won't be disappointed.
The Venue
MAC takes place at Main Stage, a 7,000 square meter space featuring a unique sound system created by Dutch acoustic lab Peutz. You can get there from the city center by car in about 20 minutes.
Speakers
This year's lineup is loaded with speakers who are "on the ground now" – actively running and testing offers, doing exactly what you do. No fluff, no bullsh*t, just real talk about what's working today.
The speaker list includes super affiliates like Lorenzo Green, Attila O'dree (IAmAttila), Anton Voystrikov, Mikhail Svinarev, Rafael Gabitov and more – follow the growing list here.
Schedule
The full schedule has yet to be announced – you can expect two full days of speakers, a meet market, networking events, private meetings and more.
Don't miss the pre-party on the 8th at 19:00!
After the Event
The affiliate energy continues at the MAC Official Afterparty, which takes place at a brand-new location with a capacity of 2000.
If you're looking for more, keep an eye on Conference Nights. This new resource by Hen Kinan aims to replace those famous spreadsheets that used to get passed around. Check it out (and add your event)!
2. Preparing For Your Trip
Now that you've planned your schedule, it's time to prepare for the city itself! Moscow has been called "the Third Rome", though it has little in common with the Italian capital; Moscow has its own distinct style and climate.
Getting a Visa
Before you go, it might be smart to make sure they'll let you in. Russia has stricter visa regulations for Europeans and North Americans than most countries, and the wait time can be long.
Here's the rundown:
Most European, American, Chinese, Indian, and Canadian travelers must get a visa.
Under Russian law, every foreign traveler must have a Russian-based sponsor. In this case, MAC will sponsor you. Email them at: visa@affiliateconf.com
You can't get a visa upon arrival – you must apply at a Russian Embassy in advance.
You should apply in your home country if possible.
Your passport must be valid for 6 months after you leave Russia, and you need 2 blank passport pages.
The process typically takes between 10-30 days depending on where you're coming from.
You can read up on the full requirements here or email MAC.
Hotels & Accommodation
Okay, you're in! Thankfully, it's rather easy to find accommodation in Moscow. There are many hotels, ranging from as low as $40 to $150 – most lean toward the cheaper side.
AirBnB is also active in the city, with the average price coming in between $35-75 per night.
The conference area itself doesn't have many options nearby, but it may be advisable to enjoy the city center – it's about 20 minutes away by car, 35 minutes by metro.
Transportation Within Moscow
Arrival from the Airport
The easiest way to get into the city is with the Aeroexpress train. It takes about 40 minutes and costs ₽500 (about $7.50) when purchased at ticket windows or ₽420 when bought online or with the mobile app.
A taxi is also possible, but it will cost at least 1100 roubles ($17).
Don't want to wait? You can also schedule a pickup using an international service like KiwiTaxi.
Getting Around
When it comes to traversing the city, you have a few options. We recommend the metro or Uber.
Metro: The metro system is the fastest and typically the easiest way to get around Moscow. The system is intricate and serves as a tourist destination in itself.
Uber/Yandex.Taxi: These two companies merged last year; although both apps still exist, you only need to use the one you're already familiar with. So if you already use Uber, you'll be able to order a Yandex Taxi directly from the same app as soon as you land in Moscow. This is definitely the most convenient way to get around, though rush hour traffic can result in a longer journey than the metro below.
Taxis: There are many traditional taxis in Moscow, but any car in the street is a potential taxi… if you put out your hand anywhere in Moscow, someone is likely to pick you up and take you to your destination. Be sure to negotiate the rate ahead of time, as the costs can be very high.
Other: Walking, taking the train or even a riverboat bus are all feasible. Moscow is huge, though, so you may want to make some calculations before you decide to hoof it. Also, be aware that traffic in Moscow can get crazy – watch carefully and try to avoid crossing multiple-lane roads.
The Weather
MAC takes place in April, which sees moderate weather in Moscow. You won't face the harsh winter that has infamously spurned unwelcome guests in the past, but it will still be on the chilly side – a bit colder than your average spring.
Average April temperatures: 11°C (52°F) during the day, 2°C (35°F) at night.
It's usually on the dry side, averaging 7 days of rain in April.
Average Costs
Did you know? Moscow temporarily claimed the title of "world's most expensive city" – though more recent surveys put it between position #17 and #280.
Overall, you can expect moderate to low prices. You'll spend about $2 for a beer, $40 for a three-course meal for two people, and $5 for a combo meal at McD's. Rent averages between $500-800 per month depending on how close you are to the center.
Check out the relative costs of goods here.
Currency Exchange
The currency is the Ruble (₽) and the current exchange rate is 0.015 Rubles to the US Dollar. Here's a quick chart to help you grasp the awkward conversion:
$10 = 660 Rubles
$25 = 1,650 Rubles
$50 = 3,300 Rubles
$100 = 6,600 Rubles
Visa and Mastercard are widely accepted in Russia, but Amex and Discover cards are not commonly used.
Credit cards are not always accepted by taxis and smaller businesses in Moscow, so make sure you grab some cash as soon as possible. (Also, it's technically illegal to pay directly for general transactions with dollars or euros, so it's advisable to exchange.)
As for getting the money… ATMs (Банкомат) are your best bet. We suggest checking with your home bank to see if they have a partnership with a Moscow bank, then use those partner ATMs for lower fees.
Note: Avoid letting foreign ATMs do any conversions for you. When asked, you should choose to be charged in the local currency (RUB).
Go here for more advice on Russian currency exchange. And finally, don't forget to notify your bank before you travel to Russia!
Essential Tips For First-Timers
Heading to Moscow ("The City With No Apparent Nickname") for the first time? How exciting! And, surely, you must have some questions. In this section, we've gathered some of the most interesting notes and FAQs from other first-time travelers.
First up, some essential dos and don'ts from Probe Around the Globe:
DON'T expect English translations or signage – get ready for Cyrillic everywhere.
DON'T choose a hotel based on price over location – getting around is straightforward enough, but can take a long time.
DON'T buy souvenirs at tourist spots – they're crazy overpriced.
DON'T be afraid of the crowds – crowds are part of life in Moscow, and you'll miss the most exciting sights if you avoid them.
DO visit legendary attractions like the Saint Basil's Cathedral (go inside!), the Kremlin and Red Square.
DO engage with the locals – they're friendly and generally helpful, but be sure to approach politely (DON'T come at them screaming in English).
DO use the Moscow metro.
DO eat the local cuisine (as many restaurants featuring Western cuisine can be excessively overpriced)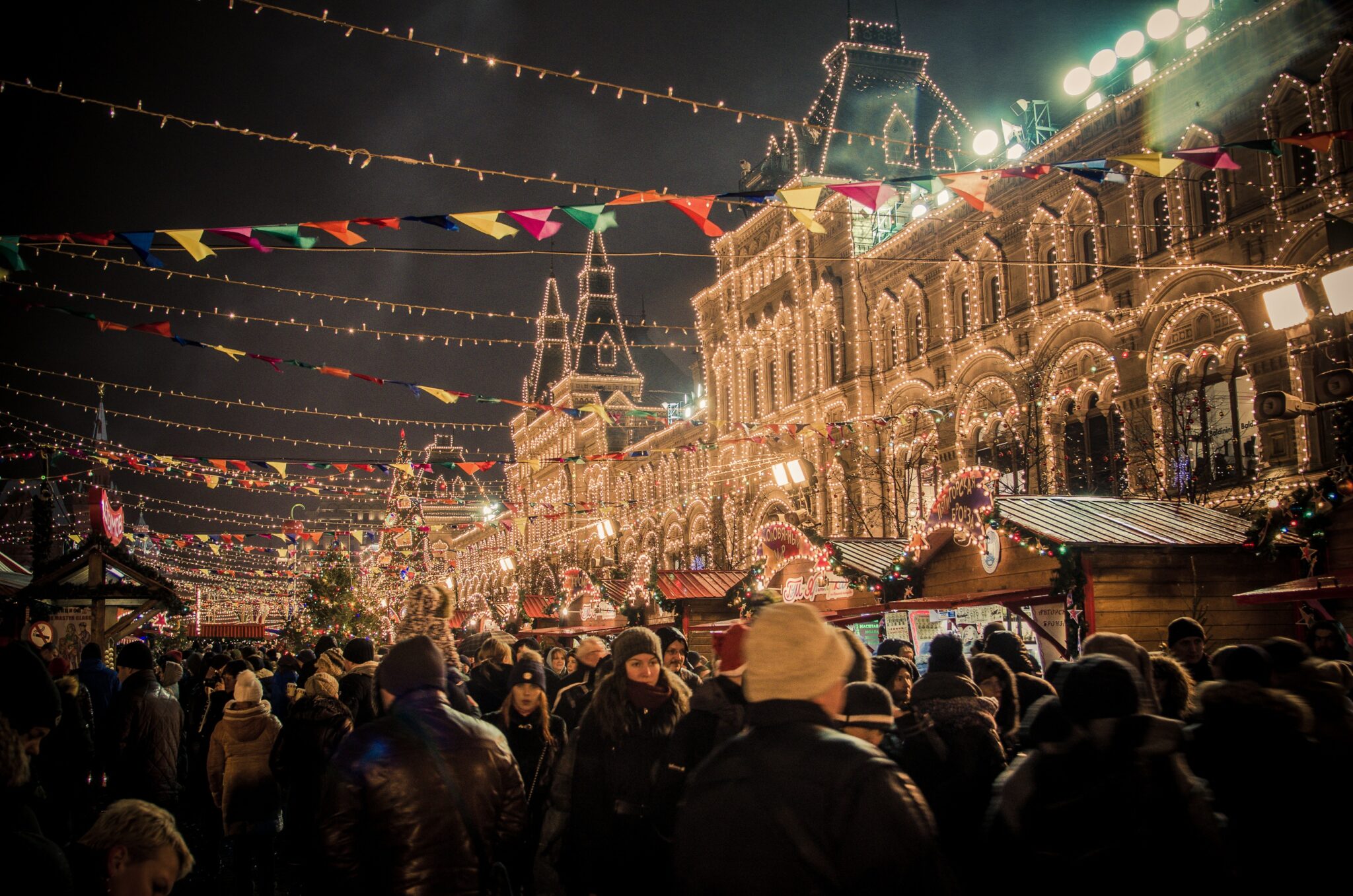 Is Moscow Safe?
Yes! This is a common question, but the bottom line is that Moscow is a modern city with all the safety protocols you should expect from a major tourist and business destination.
In fact, Moscow is only getting safer; a tourist police department was launched in July 2014. This initiative aims to improve the image of the city by providing support to foreign tourists in Moscow. It consists of special security patrols and information for visitors in English. There are currently about 200 tourist police officers.
Overall, you should not come to Moscow with any extra worries about safety – it's similar to most major European cities, where the majority of crime is petty theft and pickpocketing (DO be careful with your belongings, of course).
That said, there are still some safety elements that people ask about. Let's explore…
The Police
Honestly, the police in Russia do not have the best reputation… but that's changing.
In Moscow, you'll find many policemen on patrol – they do a great job of keeping the city safe and promoting a general feeling of safety within visitors and residents alike.
The police are focused on GSD (Gettin' Shit Done), so you shouldn't expect a lengthy introspective conversation about the merits of criminality in your interactions. Most officers are police, but very direct and generally showing little emotion. Don't be afraid to ask if you truly need help, but hopefully you won't have any need to interact with the authorities.
The negative reputation comes from reports of police forcing tourists to pay fines for "improper documentation". If you have your identification and proof of your right to stay in Russia with you, you should be fine; reports of this racket have decreased significantly in recent years as well.
Geographical Risk Zones
Some parts of Russia are conflict zones; the Ukraine border, North Caucasus, and Abkhazia and South Ossetia are known to be dangerous for tourists, so we suggest planning your trip verrrrrry carefully if you decide to go near those areas.
Emergency Numbers
The general emergency number is 112.
Note that the operator is unlikely to speak fluent English, if any. If you're in an emergency situation, it may be best to ask a local to make the call.
You may also dial specific service numbers:
101: Fire brigade
102: Police
103: Ambulance
112: General Emergency
The Food
As with many cultures, the local geography and climate has shaped much of Moscow's cuisine – with winter temps dropping to -30°C, it makes sense that Russian eats are warm and filling.
Staple foods include potatoes, bread, pastries, lots of sour cream and, yup, some vodka to wash it all down.
At the same time, Russia is known for its elegant feasts and delicacies, with sturgeon roe (caviar), smoked fish, crepes and other divine dishes taking the spotlight in many restaurants.
You cannot leave Russia without trying at LEAST one or two of these classics:
Borscht: Traditional beet soup.
Blinis: Small pancakes, similar to crepes and often filled with mushrooms, smoked salmon and even sweet cottage cheese.
Russian salad: You probably know this traditional potato salad, but you should try the "real deal"; it's more flavorful and less creamy.
Salmon or herring: They love river- and salt-water fish, with smoked salmon and cured herring being the most popular. Try it once!
Shashlik: Essentially a local version of sis-kebab – grilled meat on skewers.These are like the famous Polish pierogi, but Russian dumplings ("pelmeni") feature thinner dough and richer herbs mixed with the meat filling.
Russian dumplings: These are like the famous Polish pierogi, but Russian dumplings ("pelmeni") feature thinner dough and richer herbs mixed with the meat filling.
Stroganoff: A world-famous classic. The traditional version is smooth and creamy, likely far better than what you're used to at the local chain restaurant.
More on where to actually find these delights in the Restaurants section below.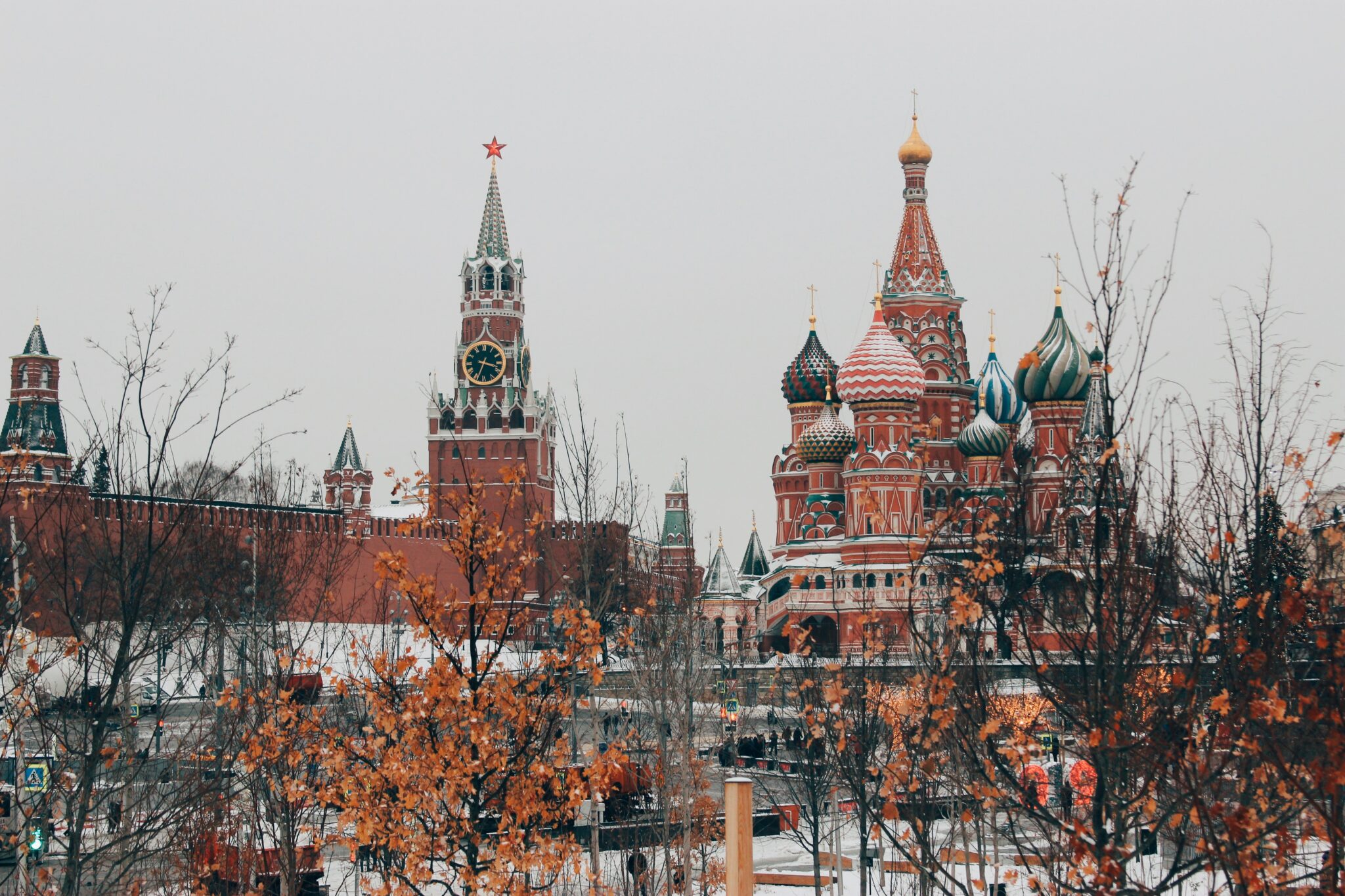 Our Top 7 Cultural Tips
With a centuries-old history that has seen interaction with many cultures and neighboring nations, Russian culture is constantly evolving – but some staples are ingrained into everyday life.
Here are 7 quick wins when it comes to fitting in:
Take Your Shoes Off: When entering someone's home, it's polite to take your shoes off. You'll usually be provided with tapochki (slippers) to wear.
Bring a Gift: On that note, if you are invited to someone's home, bring a gift. This can be nice chocolate, (an odd number of) flowers, beer, wine or anything along those lines.
Give Odd Flowers: If you're giving someone flowers, always get an ODD NUMBER! Even numbers are reserved for funerals. Typically, the florist will point this out… but in the end, it's your responsibility to avoid this mistake.
Say Cheers: Russians love to say cheers while drinking – often multiple times on the same drink. They keep things varied and it can be tough to follow, so you might want to stick with the simple За Вас! (pronounced "Za vas!") – it means "To you!"
Learn About Communism: Although the nation has been closely associated with communism (for, uh, very good reason), Russia is not a communist country and has not been since 1991. It's not necessarily taboo, but it may be clever to avoid the subject unless you've had personal experience living in a communist country.
Keep Your Cup Half-Full: When it comes to alcohol, that empty glass won't stay empty long. Unless you leave a bit of your drink in the glass, your host will assume you're thirsty for more.
If You Don't Drink: Russians enjoy drinking and want to include you in the activity, but if you're not feeling it, there's a simple trick to avoid the social pressure. Just tell them a doctor said you can't drink right now. Works like a charm!
4. Exploring Moscow
From its distinctive architecture to its famous landmarks and lively street life, Moscow is truly one of a kind.
The earliest known reference to the city comes from 1147, it's the spiritual home of the Russian Orthodox Church and the "Babushki" (grandmothers) still run the show at home; these aspects give Moscow a tangible feeling of modern mixed with classical, and you'll find evidence of this around every corner.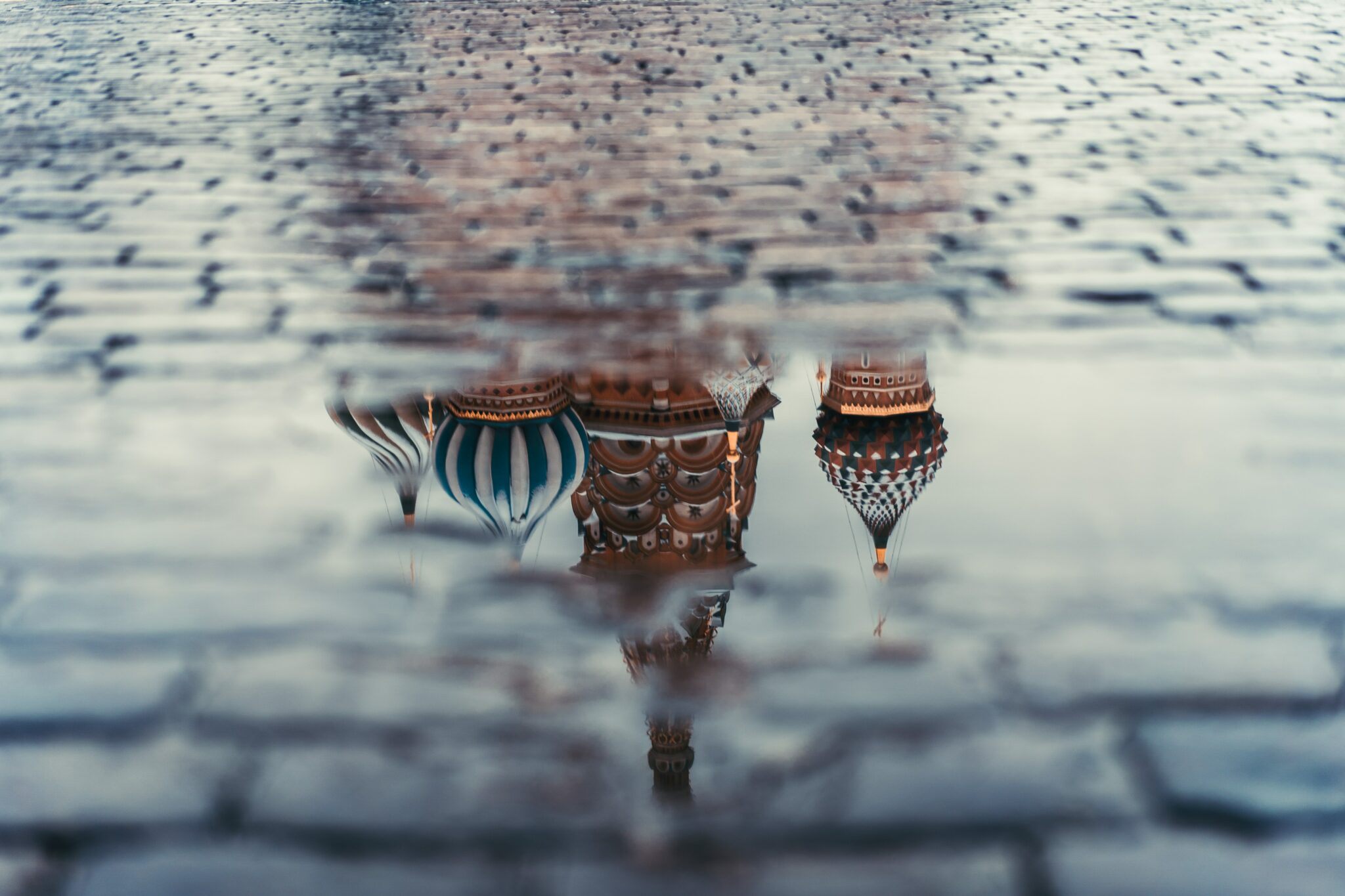 Sightseeing
The Kremlin: The seat of power for the Russian government, the Kremlin is located at the heart of Moscow, near Saint Basil's Cathedral and Red Square. Tickets are available online for the Armoury Chamber, which allows you to see much of the complex in all its glory.
Red Square: With views of the Kremlin and Saint Basil's Cathedral, Red Square is at the center of Moscow and attracts millions of tourists every year. It's the ideal place to start your Moscow journey, as it's close to many other attractions.
Saint Basil's Cathedral: Perhaps the most iconic landmark in Moscow, this 16th-century Orthodox cathedral has no precedent in Russian architecture – it's completely unique. Styled as a bonfire rising into the sky, this cathedral is actually a combination of multiple churches constructed over many decades. A must-see from outside and within.
MUZEON Park of Arts & Gorky Park: Here you'll find the largest outdoor sculpture museum in Russia (MUZEON) and a beautiful, sprawling urban park (Gorky Park). Located about 30 minutes from Red Square by metro or car, this is the ideal place to hang out if you find yourself with a free sunny afternoon.
Ballet at the Bolshoi: The Russians are famous for ballet, and the Bolshoi regularly welcomes some of the world's most talented ballet dancers and artists. If you're into fine arts, check the schedule to see what's happening during your visit.
Lenin's Mausoleum: Along the wall of Red Square, this mausoleum is the final resting place of Lenin's preserved body. You can check it out for free (lines used to be crazy, but now they're decent).
Restaurants
Typically speaking, restaurants are not cheap in Moscow. That said, traditional Russian dishes from streets stalls and fast-food joints are just as good as fine dining restaurants, if not even better – though you'll miss out on the touch of luxury that comes with certain Muscovite dining.
Here are a list of our personal recommendations – places worth traveling to!
Syrovarnya: Love cheese? This is the spot for you! Featuring a variety of cheeses made in-house, this concept restaurant delivers simple meals with surprising flavors.
White Rabbit: Hidden in plain sight beneath a massive glass dome on the 16th floor of Smolenskiy Passage, White Rabbit offers an elegant, yet traditionally rooted Muscovite dining experience.
Denis Simachev Bar: Feeling hungry, but also want to hit the club? This is your best bet. After 10pm, this swank restaurant turns into a nightclub with a variety of rotating events.
Strelka: Featuring all-day breakfast and French-influenced cuisine, Strelka combines eclectic Art Deco design with the ethos of the Strelka Institute; all profits go to support the art organization.
Gorynych: Fry, bake or both? Those are your main options at Gorynich – perhaps the best place for Neapolitan pizza in all of Moscow.
Cutfish: Talk about a literal name – this sushi spot contains some of Moscow's best… uh… fish cuts! Fresh fish is easy to find around town, but sushi is not. If you're craving sushi with a Russian twist, this is the spot.
Cafe Pushkin: This high-end hotspot is ripe with history, featuring fine antiques and fancy decor in a lavish dining room setting.
Nightlife
In addition to the main events surrounding MAC (including the Official Afterparty), Moscow hosts a lively party scene. Here are some key tips to enjoying your time out:
Most parties happen on Friday and Saturday nights. This is due to the long working hours during the week and the lack of a standard "service industry night" (which typically livens up weekday evenings in other cities). MAC happens from Monday-Wednesday, so if you really want to explore the late-night scene, you may want to extend your trip a few extra days.
When they DO go out, the party goes long. Most clubs are open for 12+ hours and partygoers love to keep the action going. Save up your party spirit for the weekends and the payoff will be worth it.
Most parties kick off around 11pm, with clubs reaching their peak between 1-3am.
Most clubs don't charge cover fees, but if they do, it's typically between $15-30; others charge a deposit, which you can use to spend on drinks.
Drink prices cover a broad range. A cheap beer at a dive bar will set you back about $2.50, while an expensive cocktail bar could cost $20 or more per drink.
Bottle service is relatively inexpensive, with average prices for a top-shelf bottle coming in around $150.
The dress code is simple: look as sharp as possible. Muscovites take their night out seriously, always wanting to look their best. Blend in by putting your best foot forward.
Music: upscale places lean toward Russian pop, while mainstream places tend toward top 40 hits.
As for specific clubs, this ultra-comprehensive guide (if you're serious about going out, you need to read the whole thing) offers its favorites – we've mixed in some suggestions from our team, too:
Propaganda (great music and rotating DJs)
Secret Room (high-end; probably the most prestigious club in Moscow)
Soho Rooms (high-end)
Oblaka (high-end)
Icon (mainstream)
Gipsy (mainstream; probably the most popular club in Moscow)
Artel Bessonitsa (mainstream, Ibiza-style music)
Meet Advidi There
We can't wait to see you all at MAC in April! The Advidi presence will be strong – Victoria, Marina and Alyona are already planning meetings around the event.
If you'd like to learn more about how we can help you earn more money with Dating, Health & Beauty, Mainstream, iGaming and Gaming offers, then don't delay… set up a meeting right away!
You can contact one of the Advidi representatives directly: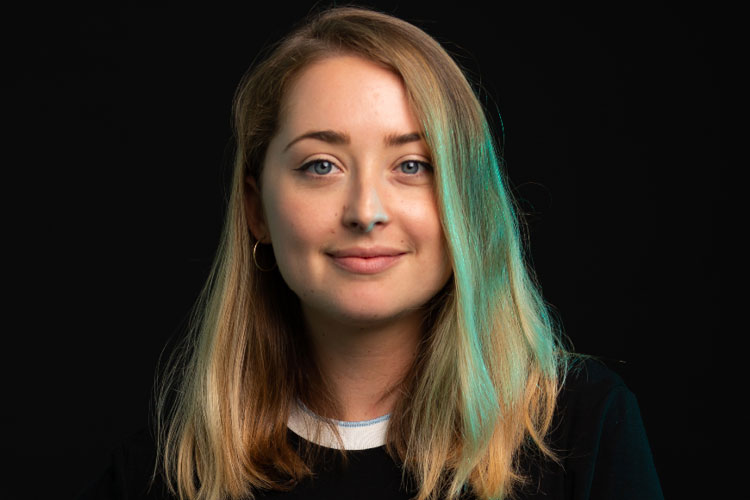 Marina
skype: marina.advidi
Alyona
skype: alyona.advidi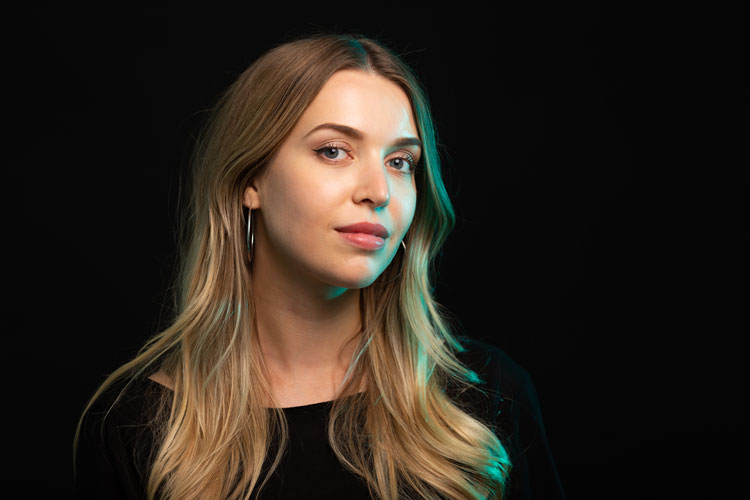 Victoria
skype: victoria.advidi
Or, simply fill out our contact form and we'll set something up right away.
BOOK A MEETING
We hope you have a blast in Moscow and can't wait to see you there!