Elections are HOT lately! When's the last time you voted?
Don't worry if it's been a while, because we've got the perfect opportunity for you to get in on the democracy craze. The 2018 Top 20 CPA Networks Survey by mThink Blue Book is open now… and we would deeply appreciate your support.
Your vote won't just give you the warm, fuzzy feeling that only comes with making your voice heard – it will also help us improve our services! By appearing in the results, we'll gain traction among an even greater audience of affiliates and advertisers. This directly results in more opportunities for all of our partners. It's a win-win.
To participate, simply fill out the survey below (it only takes about 2 minutes), writing "Advidi" as your preferred network: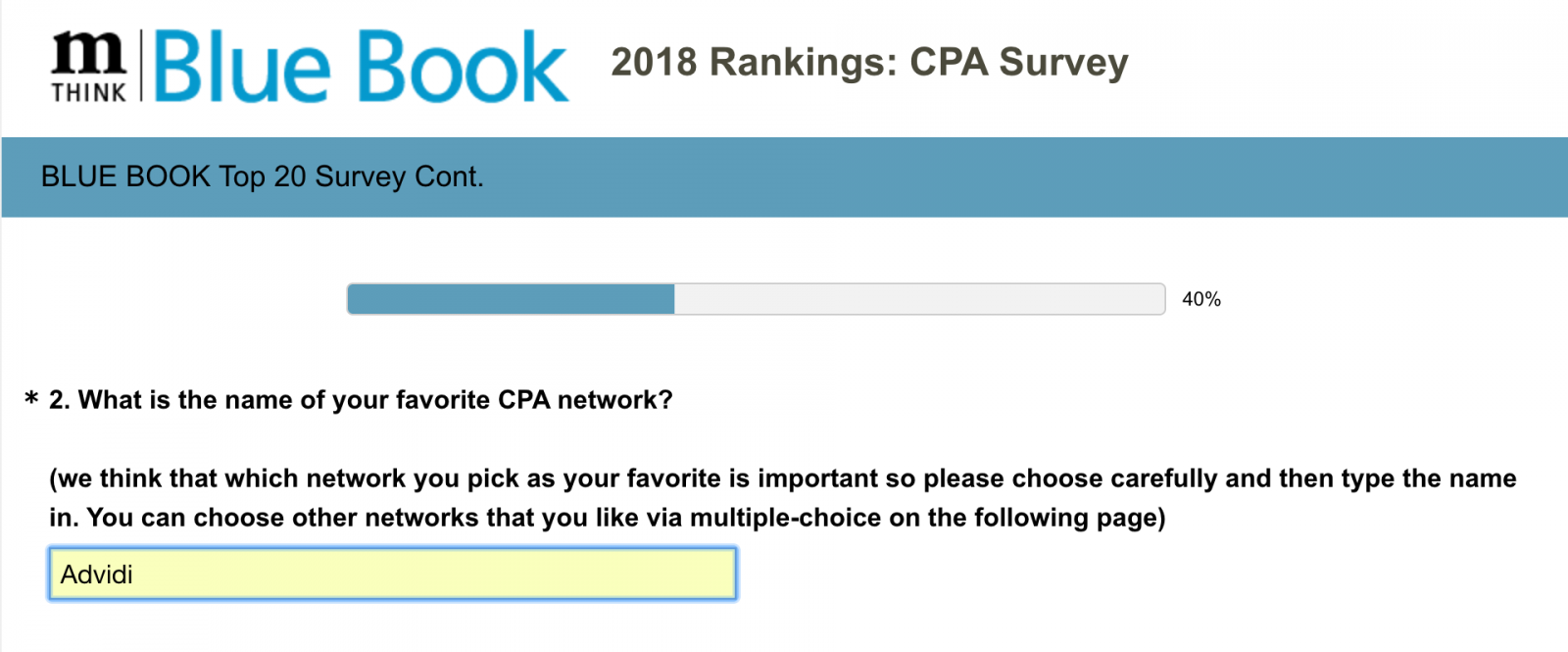 The survey ends soon, so get your vote in while it still counts!
Vote for Advidi!

What is the mThink Blue Book Survey?
mThink is a leading interactive marketing services agency that focuses on digital marketing and thought leadership in the affiliate space. The Blue Book is their annual survey, which is now split between CPA and CPS affiliate networks. It ranks the top 20 networks for each category, using a four-month survey and input from a Blue Ribbon Panel of industry experts, along with other weighted data.
Why choose Advidi as best CPA network 2018?
The best reason? We're your favorite network!
Of course, we also satisfy all the criteria for a top-level affiliate network:
Fast, guaranteed payments
Proactive, friendly AMs and BDs available 24/7
Top-notch traffic quality and reporting
The best offers and payouts in the industry
A wide selection of exclusives
Offers in 140+ countries worldwide
Industry-leading tracking and optimization support
Thanks for taking the time to show your support!
Vote for Advidi!