Management team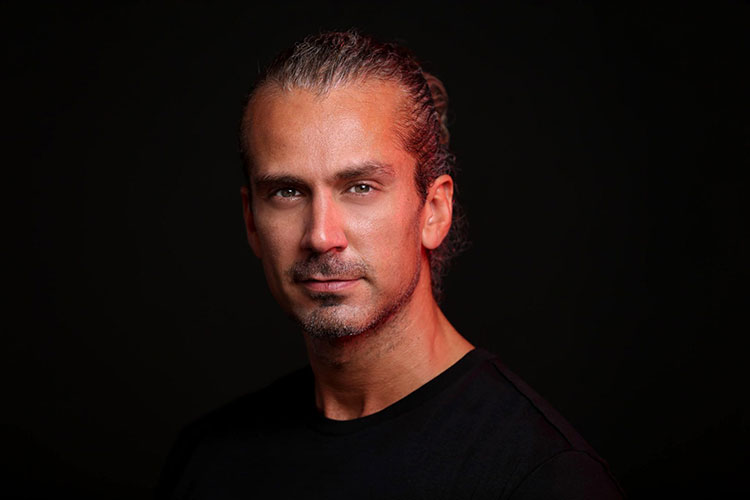 My strongest drive is developing new businesses, as well as finding innovative ways of changing existing markets. Using advanced mathematical and strategic thinking, my goal is to discover new ways of optimizing and consolidating ineffective processes, and make them work more efficiently. I'm one of the pioneers in the Affiliate marketing industry, and one of the 'super affiliates' who developed this market more than 10 years ago. I used this experience and knowledge to start Advidi.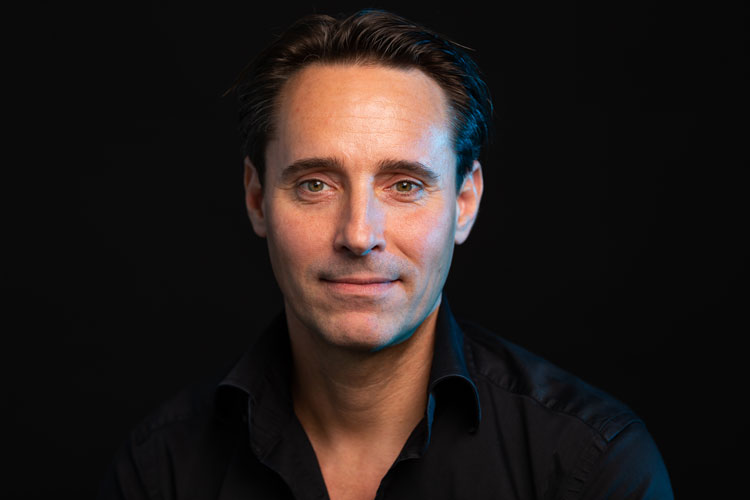 Mark van den Elzen
Chief Executive Officer
my story
I'm passionate when it comes to transforming businesses to maximise value for customers and shareholders.
Over the past 20+ years, I've had the pleasure to build seamless operations in commercially oriented roles in Media, Telecommunications, Recruitment and Insurance sectors. I believe in a customer centric and holistic approach to building organisations, aligning all disciplines ranging from Sales to Operations, Customer Service, and Human Resource Management.
I also believe that a business success is only possible with a balance with family and health.
I thrive to excel professionally, as much as I do my best to be a good husband and father to my 3 sons.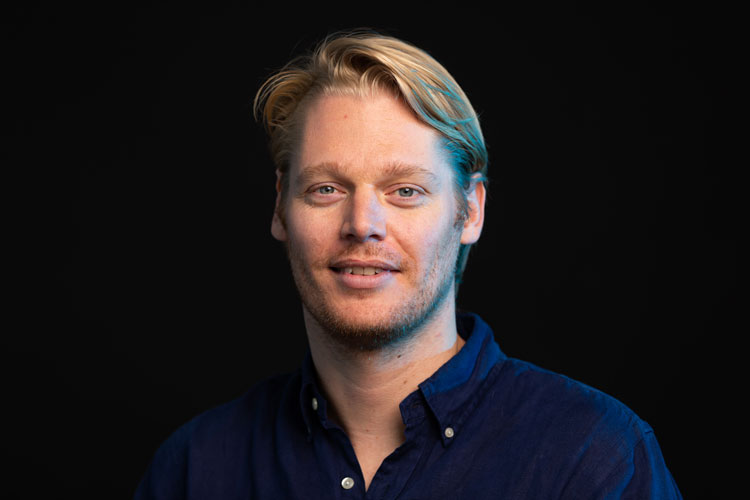 Jan Willem van der Veer
Chief Financial Officer
my story
Some people call me competitive, but it's not completely true - it's not really my fault I win all the time. Even though I was the 8th employee at the company overall, I still consider myself #1 when it comes to trivia and movie knowledge. I've enjoyed watching the company grow from a startup to a professional company and experiencing all the hurdles that come with such explosive growth. We're professional, hard-working and respectful, even though having fun is usually our top motivation.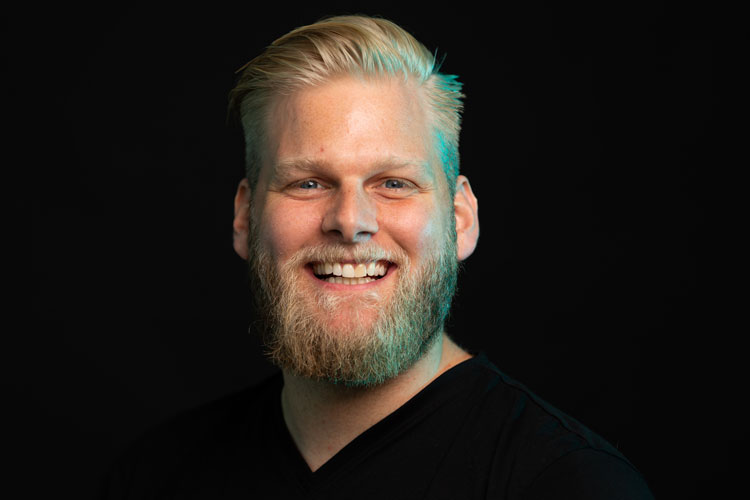 Mark Nolte
VP Global Strategic Partnerships
my story
"We're not here to take part, we're here to take over!" Conor McGregor said that after a major win in 2014, and a year later he became the UFC Featherweight World Champion. That is the kind of motivation and determination which inspires me to do better in my life and career. Creating strong, lasting partnerships is in my DNA, and I love being in a role that drives me to constantly find avenues for mutual success. Our industry will change the world of advertising, and the people involved right now are the ones who will have the greatest effect on that transition. It's a great feeling to know that we're all in it together - taking over, not just taking part!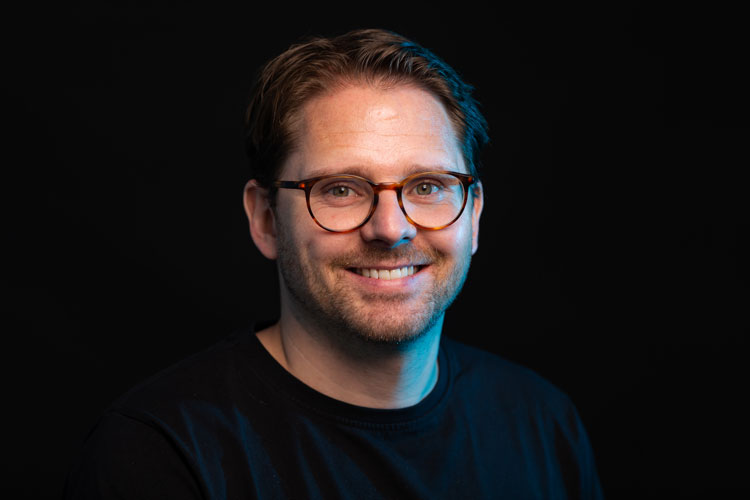 I believe I found the perfect life balance – working in a vibrant city, and living close to the beach. Even when those two locations are not close to each other. I travel between the North Sea, and Amsterdam every day. Working here gives me the opportunity to be part of a superior business environment, and impressively creative people. Living in the countryside though, next to beach, running and biking in the forest, is what brings peace to my mind. After a busy day, there's nothing to be compared to the silence of the woods, and the warmth of my loved one.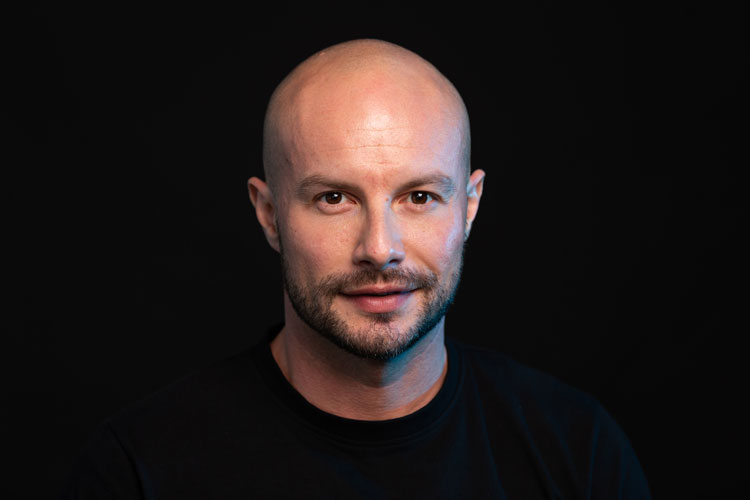 Petar Joseph
VP Marketing & Communications
my story
When I want to clear my mind, I usually watch superhero movies. Not because I like the violence in them, but because of the power of choice to become someone who can help the world be a better place. Each of us is a sum of their own everyday choices. Reading books, as well as watching TV shows reflects in a best way what I'm doing after a long day. Regarding violence, I recently watched a great episode where they made it very clear: "The real violence, the violence I realized was unforgivable, is the violence we do to ourselves when we're too afraid to be who we really are".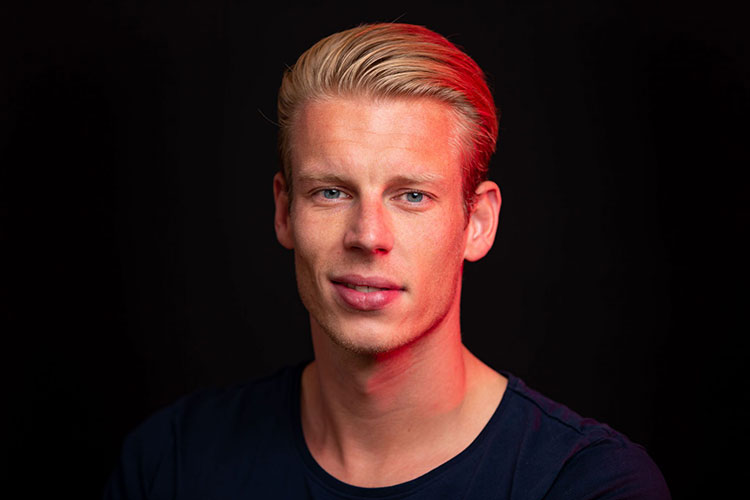 "Don't forget the beautiful days." These words (translated from Dutch) were on a sign that my grandparents used to have in their kitchen. I read this sign as a little boy, and I've never forgotten it ever since. What it means to me is that you should never forget how beautiful some days were, although seemingly nothing really special happened. I think nowadays, in the fast moving and digital world we live in, too many people tend to make this mistake.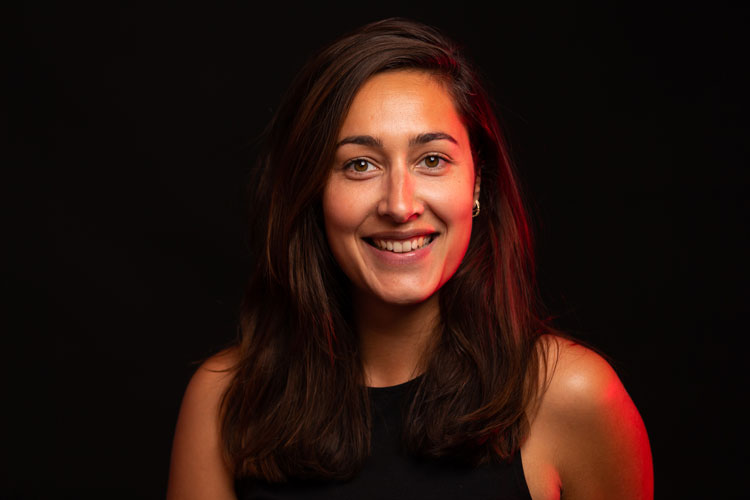 Laura Zijlstra
HR Business Partner
my story
My parents always encouraged me to travel and see the world. So the first chance I got, I packed my backpack and made the best trip of my life. I came back with lots of great memories and a passion for traveling. But I enjoy the little things in life just as much. Dinners with friends, good coffee and Discovery Channel's Shark Week. After traveling, I decided to leave Nijmegen and move to the big city of Amsterdam to start my career. Luckily enough, I found myself a job at Advidi. Every morning, I enjoy my bike ride to the office where I try to make the workday for my colleagues as easy and comfortable as possible!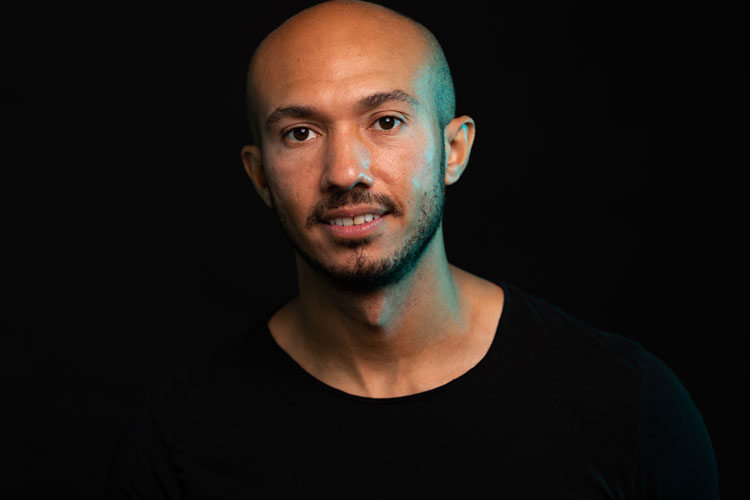 Anetey Abbey
Head of Business Intelligence
my story
For me, the sky is not the limit, the mind is. At Advidi, I feel that there is freedom for the mind to create, to improvise and to develop. This is what I love here. This and data. I believe that "In God we trust, all others must bring data". If you have data you can find the key to everything. You know what is real and what isn't, where to go and what to avoid. Thus, you build your way towards a successful performance.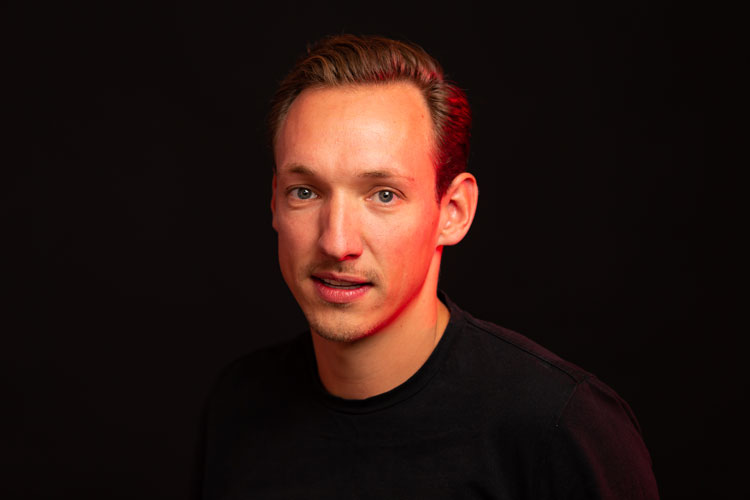 Bram van Pul
Team Manager Sales
my story
To be honest, I never expected to work in this industry - it just happened to me. At first I wasn't very excited, but working at Advidi has changed that. I love the innovative, dynamic nature of the business. Our global nature means the work never stops; while some are ending their day, a new one is beginning for someone else, and we're in the middle of that. I get to apply my data analysis and sales skills while seeing direct results, which creates a strong drive inside me to work in this industry. There are endless opportunities, and Advidi really supports me as I explore them. The energy here is unique!
Idriss Maghiouzi
Finance Manager
my story
Born and raised in Morocco, I have lived and studied in the Netherlands, UK and in Mexico. This mixture of cultures and experiences has enriched me and made me realize that anything is possible as long as you are motivated enough to pursue your dreams. Every day is a learning day at Advidi, and I am lucky to be surrounded by internationally oriented people who are driven by improvement and creativity. Oh ja! I am passionate about traveling and languages ;-)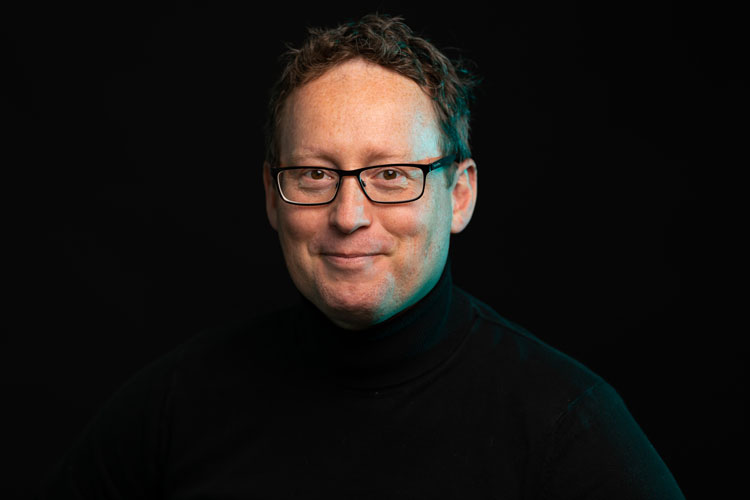 Rémon van Riemsdijk
Chief Technology Officer
my story
"Me? We." That's the shortest poem in history, written by Muhammad Ali and first appearing in a 1975 speech while addressing young future businessmen. There is no "me" without "we". Advidi is all about doing business while putting up a very strong "we" behind every "me". That's why everyone benefits when doing business with Advidi: we are a great team together with everyone we do business with. And for myself: I am very proud to be heading the tech team within Advidi, and I like sports - especially boxing.
Account Managers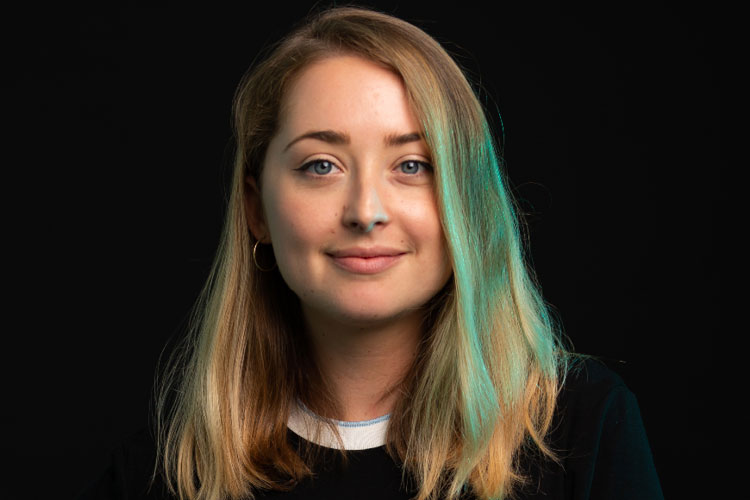 Marina Baskaric
Senior Account Manager
my story
High school Marina was quite a dreamer; she dreamt of going to San Francisco, going on exchange, getting her Masters abroad and moving to a city that would feel right at the time. Not going to lie, high school Marina was a bit intense. Few years later, here I am, in the city I love at a company that challenges me every day. Happy and proud of everything that I have accomplished so far but most importantly, excited about what is yet to come. Making your dreams come true is hard work but there is nothing better than looking back at everything you have accomplished. Never stop dreaming!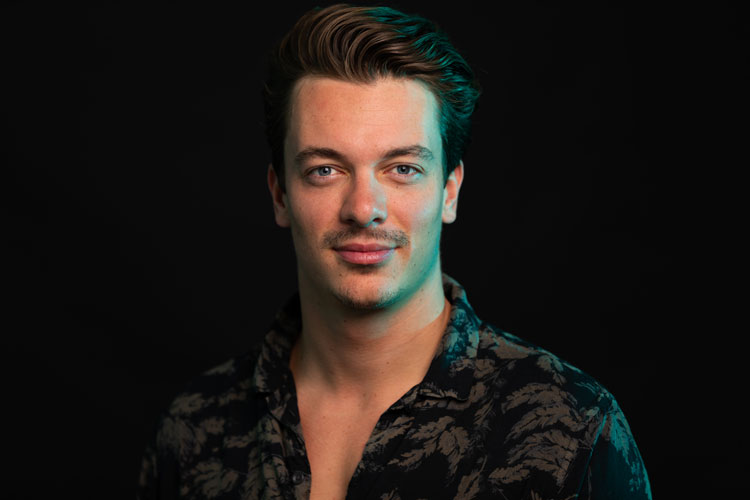 Matthieu Thomas
Account Manager
my story
Never back down. Ever since I was a kid I've always fought for the goals I set for myself. Work hard, and you'll be able to "pick the fruits" as we say in the Netherlands. Advidi motivates me because of the focus on improving - if you don't go for it, you'll never improve. I especially enjoy the international environment of the company, as I was born in Singapore whilst being half French, half Dutch. Being in a position to work with colleagues and accounts from all over the world is also a big source of inspiration for me.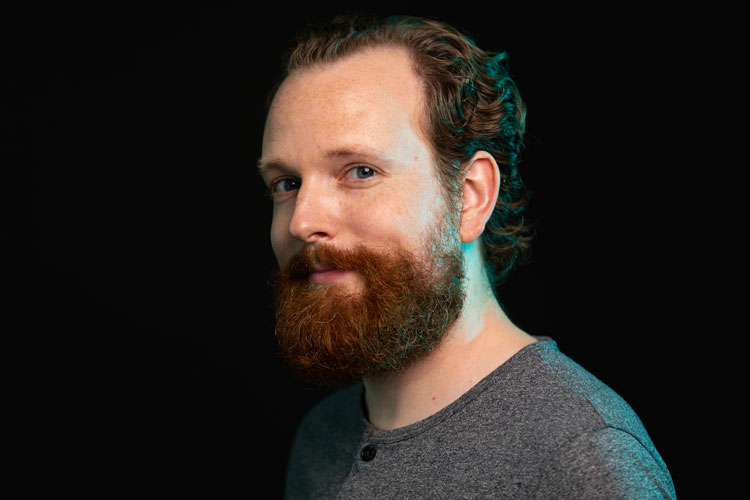 Sjors Land
Senior Account Manager
my story
I love building long-lasting relationships with advertisers, and making sure everyone involved gets the maximum results using data-driven insights. After years of building up experience in the marketing and advertising industry across multiple verticals, I am now able to apply the culmination of all this knowledge here at Advidi. Outside of work I love gaming, nature and my mischievous cats.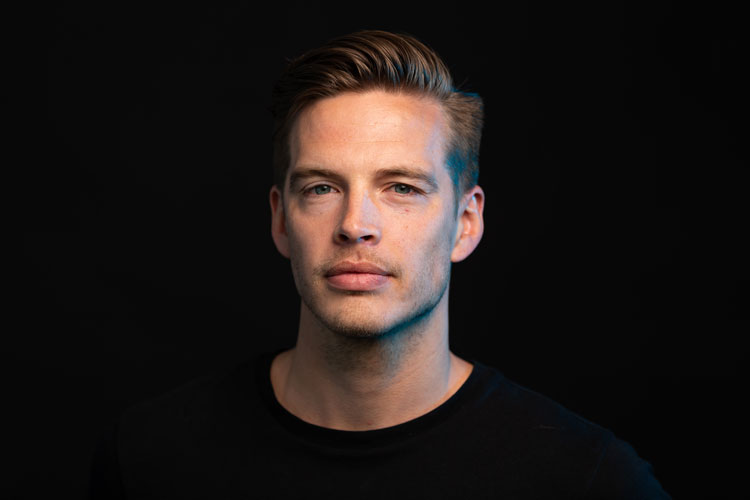 Rutger Diepstra
Senior Account Manager
my story
"Treat people the way they want to be treated." This is something I strongly believe in. Having travelled and lived in different countries due to my previous job, I've had the privilege of meeting all sorts of people from different backgrounds. Each one of them has their own story and approach to life - if I were to sketch a situation, no one would respond the same way. If you can get to understand people with a personal approach, you'll find yourself on solid ground to build up business. A "people-first" mentality, as we say here at Advidi!
Alyona Nikitenko
Account Manager
my story
"Great things never come from comfort zones." I always have that thought in my head. It is not possible to achieve something if you are staying in the same place. So I was more than happy to start working at Advidi. The magical atmosphere, people who are super professional in what they do, an opportunity to learn a lot of new things and to have one more interesting challenge in my life are only a few of the things I've found here. So don't save any opportunities for later, because sometimes "later" becomes "never". Do it now!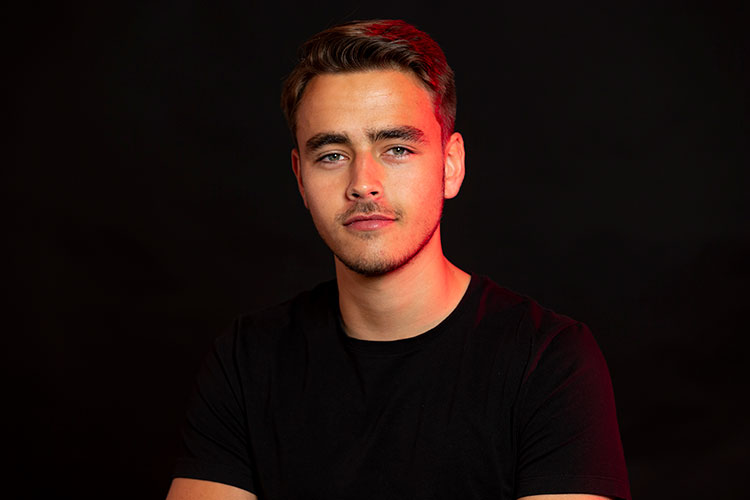 "If you're offered a seat on a rocket ship, don't ask what seat. Just get on."
I dedicated my college years to preparing myself for an international career. Then after college, I would immediately move abroad. At least, that was the plan.
Then Advidi showed up. The vibe, office, people and industry were something that I hadn't experienced before. I had to be a part of it.
This quote stuck with me and reminded me that sometimes you just got to jump on an opportunity, even though it might not be part of the original plan.
Remember to just enjoy the ride.
Affiliate Managers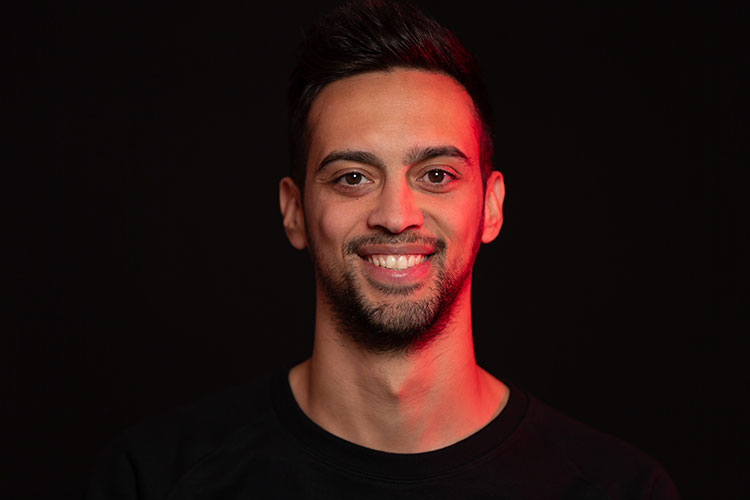 Dennis Douadi
Senior Affiliate Manager
my story
Me in a nutshell. Travelling back and forth between my hometown and our capital city for a few years now and trust me, that's no small endeavour. I guess it's my way of juggling all the things that I value in my life; My big group of close childhood friends, my relationship, my family, my hometown-football club and my career. About the latter, business-wise you'll find me available almost 24/7 and I sincerely believe that this kind of commitment and dedication is a great USP to have. It got me where I am now and it will take towards the goals that I have set for myself within this industry. Because after all, like the much-debated Jordan Belfort once said; "The only thing standing between you and your goal is the bullshit story you keep telling yourself as to why you can't achieve it."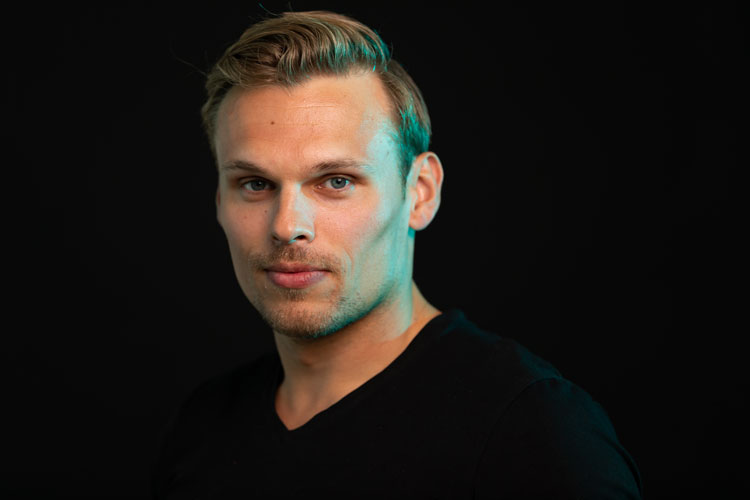 Rick Haasnoot
Senior Affiliate Manager & Sales Trainer
my story
As a goal-orientated and adventurous individual, I constantly strive to exceed limits. I conquered the Iron Viking Marathon, obtained the black belt in Judo and will be a real challenge if you play board/video games with me! I try to live my life at the fullest and to learn as much as possible along the way. I love to be around interesting people, travel a lot and use my longboard to get to work. Advidi inspires me because everyone else shares my high level of motivation for working hard and pushing to become even better tomorrow.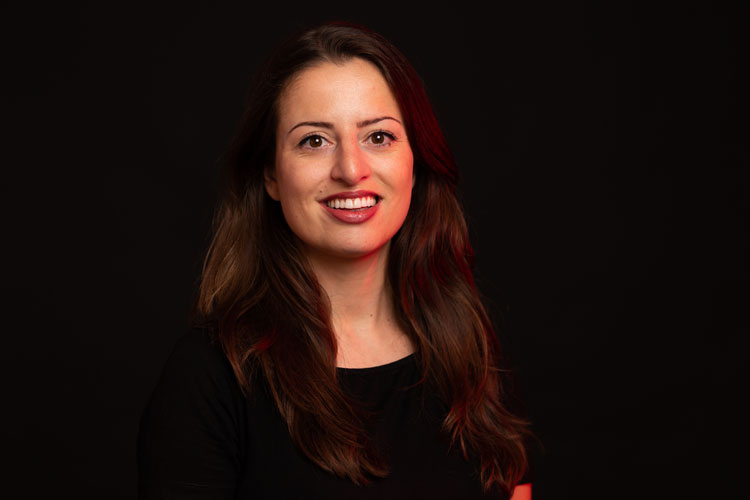 Maja Mitrović
Senior Affiliate Manager
my story
I've long been guided by the notion that a mind that has been stretched by a new experience can never go back to its old dimensions. This holds true both in my personal and professional life, leading me across the world and most recently propelling me into this ever-changing and exciting global community that is affiliate marketing. I love to be surrounded by people that challenge the way I think, and thrive in discussions that require a critical, forward-thinking and innovative mindset. Of course, one too must be grounded, in which case you can also find me with a good book, or having a good laugh with family and friends. Sarcasm is my second nature... which is why you should request me as your AM.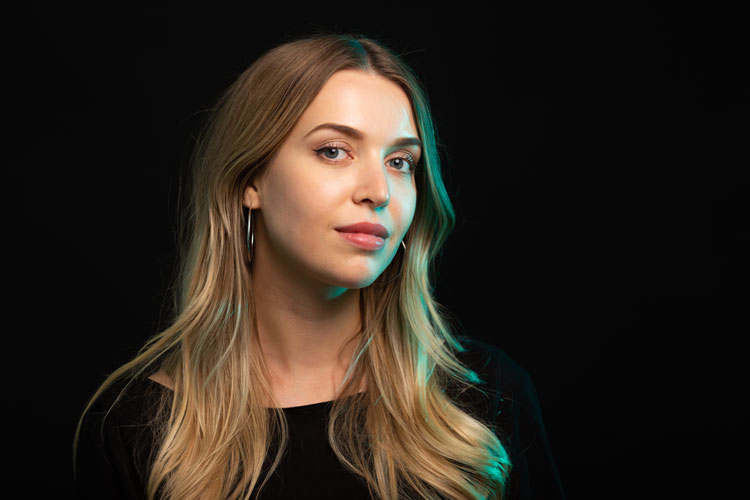 Victoria Chernyak
Affiliate Manager
my story
I am a globetrotter by nature. Ever since I was a little girl, I have dreamt of seeing the whole world. That's why I decided to move to Amsterdam. I think a city like Amsterdam is the perfect home for a company like Advidi. It is very diverse, multi-cultural and fun, just like our industry. My job at Advidi allows me to be surrounded by amazing people with totally different backgrounds on a daily basis. Sometimes it can be challenging, but it always motivates me to keep evolving and developing myself.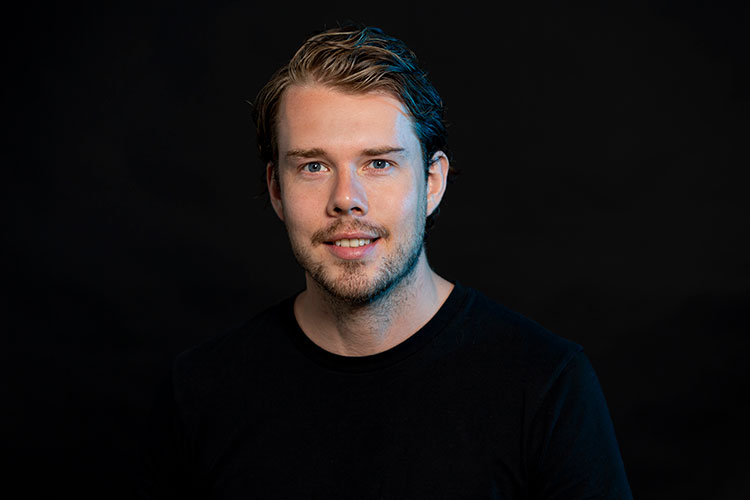 My philosophy in life is all about realizing the things that you dream of and creating moments that make you happy. Ever since I was five years old, living in The Netherlands, I always dreamt of traveling the world. At the age of 25, I started fulfilling my dream by visiting over 45 countries in 5 continents. I learned a lot from different cultures, created the best memories, all because I just followed my dreams. The rule I stand for is to be myself, make my own path and surround myself with like-minded people. What I love the most about my job here at Advidi is working in an exciting entrepreneurial minded environment where I am given the responsibility as if I run my own business. My most important goal now is to keep creating those win-win situations for each of the stakeholders that I work with.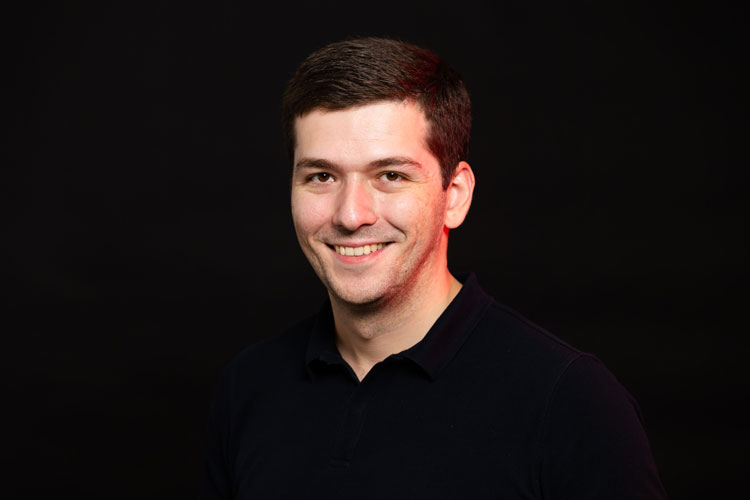 Arsen Manko
Medior Affiliate Manager
my story
Starting a career in Affiliate Marketing was a very significant event in my life. I believe that every affiliate marketer would agree that this industry changes marketing and it feels great to be a part of this evolution. A platform where you have a lot of room for both technical innovation and taking your managerial skills to the next level is how I would describe it. Being part of Advidi means that you are here to innovate and create experiences for every client and partner.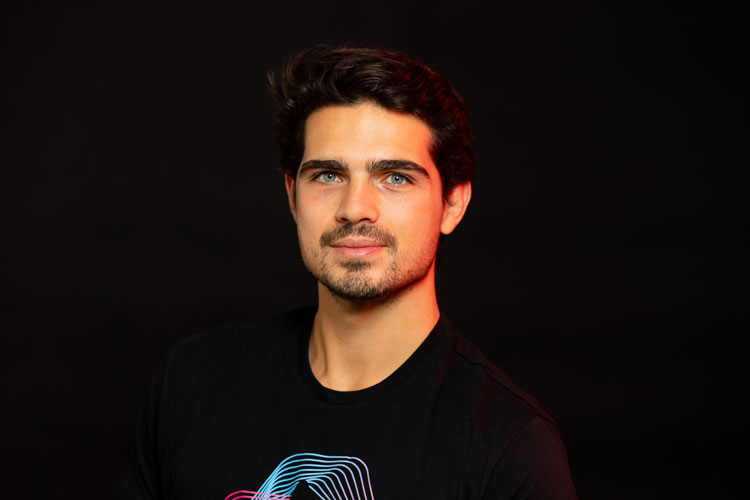 Andre Mesquita
Affiliate Associate
my story
To dare to discover new frontiers and the will to challenge what people think is possible, runs in my Portuguese blood. I have been leaping from one endeavor to another and I'm far to feel like it's enough for now. Mixing with new cultures and getting to know new people has always been a pleasure of mine. I have lived in many different countries and created long-lasting bonds in every corner of the world. In me you will find someone that you can rely on, a team player and eager to do better. Advidi puts people first and believes in collaboration because the commitment of an individual to a team is what makes a company work.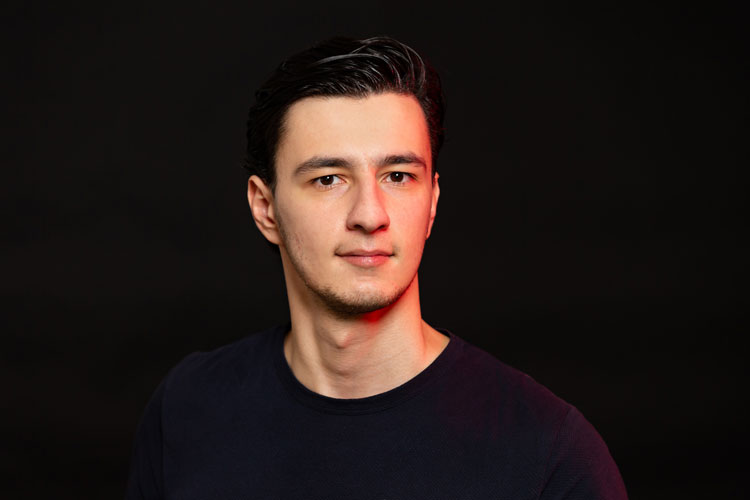 Nadir Guluzade
Affiliate Associate
my story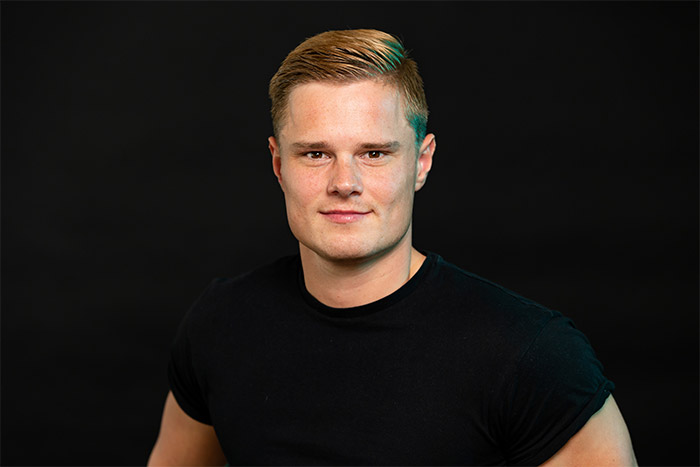 Steinar Haan
Affiliate Associate
my story
Working with a lot of ambitious people in this industry I'm able to give all my energy to achieve things together that are far beyond expectations. I focus myself on build long-term relationships with people who can challenge me or the other way around to get the most out of it. To re-charge myself and being fully focused you can find me doing different kinds of sports almost every night.
Finance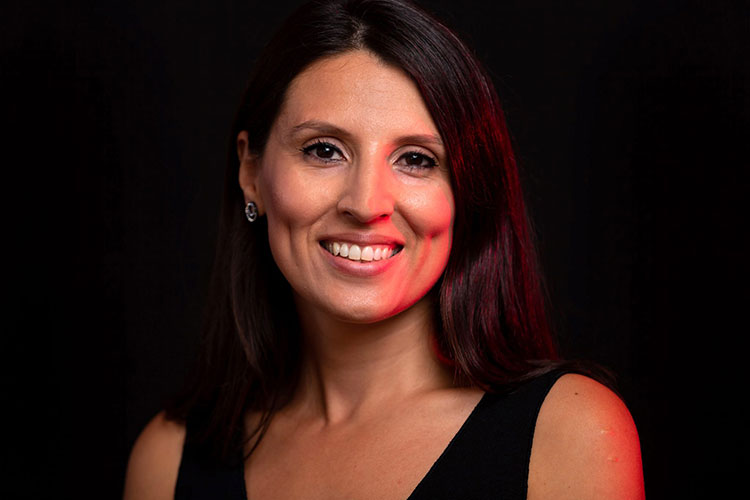 Aylin Cetin
Account Receivable Manager
my story
''Do I look forward to getting back to work?" I ask myself every morning to see if I am spending my days doing a job I love, with people I enjoy being around. I am really lucky that my answer is 'Oh God yes!' every day. At Advidi the environment is fun and motivating. It helps me achieve a work-life balance, even if it seems impossible nowadays. It taught me that you can find the way to spend quality time chilling with your beloved ones, going on camping trips or cycling. Things that I could never do if I had remained in my hometown, Istanbul.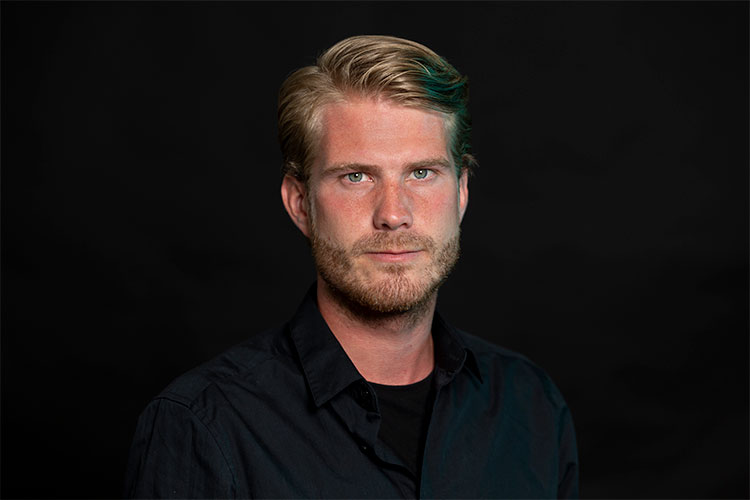 Danny Hogervorst
Accounts Receivable Specialist
my story
When I was younger I had no idea what I wanted to be, like so many do. While I thought having my own bar was an amazing idea, I soon realized that it was not something I wanted to do my whole life - I wanted to further my education. So I went back to school and got my degree in Finance and Control. However, at that point, I still wasn't ready to settle down, which led me to travel to Sri Lanka to see more of the world. Coming back from this adventure, I was ready to focus on my career, which led me to Advidi. Now I'm here, working in finance and I love it.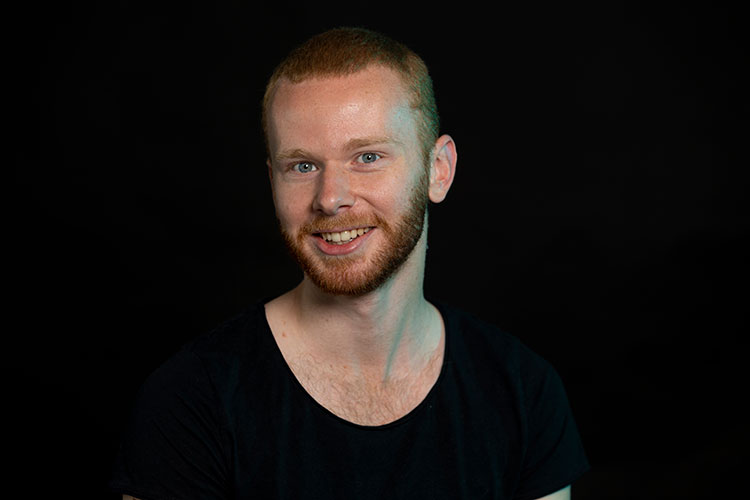 Michael de Bruin
Accounts Payable Specialist
my story
Growing up in the Netherlands, we always moved around quite a bit, from Rotterdam to the more nature rich areas. This gave me the desire to travel which led me to Melbourne, Australia where I lived like a local while finishing my studies. After completing my internship and thesis I went on a road trip of a lifetime: all over the East coast of Australia and Tasmania. After the road trip and a not so quick stop in Malaysia, it was time to come back. Being back in the Netherlands and living in Amsterdam, I found a great company to work at which offers a good work/life balance and an awesome international vibe where I can share my stories and hear new ones every day.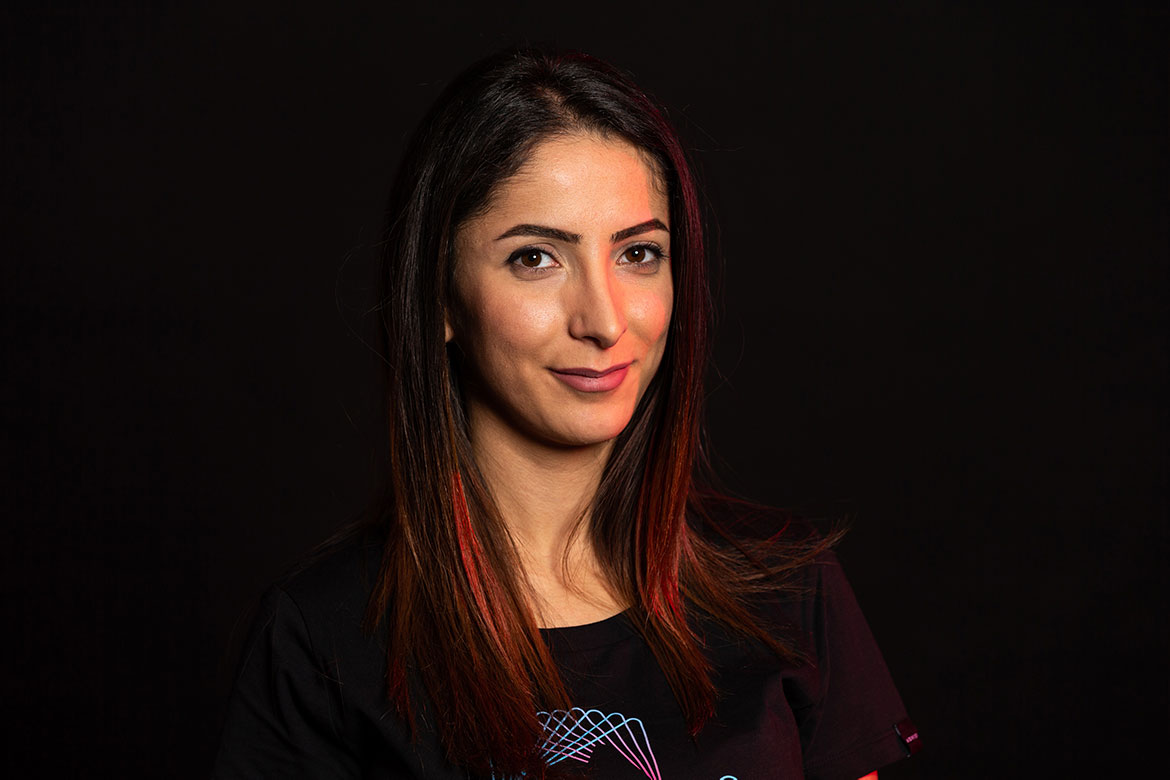 Seda Vardanyan
Finance Assistant
my story
Marketing
Nikolas Margaritis
Senior Digital Marketing Manager
my story
I don't often take impulsive decisions, but I've got to admit, my one spontaneous decision has changed my life. In the search of new adventures, I booked a one-way ticket to the UAE and life has been on a great track ever since. For 5 years, I lived in Dubai, traveled around the continent and met some amazing people.
Over the years, my love for digital marketing has become my passion which brought me to the Netherlands and to Advidi. Here's to being part of this fun dynamic workplace and to new challenges to come!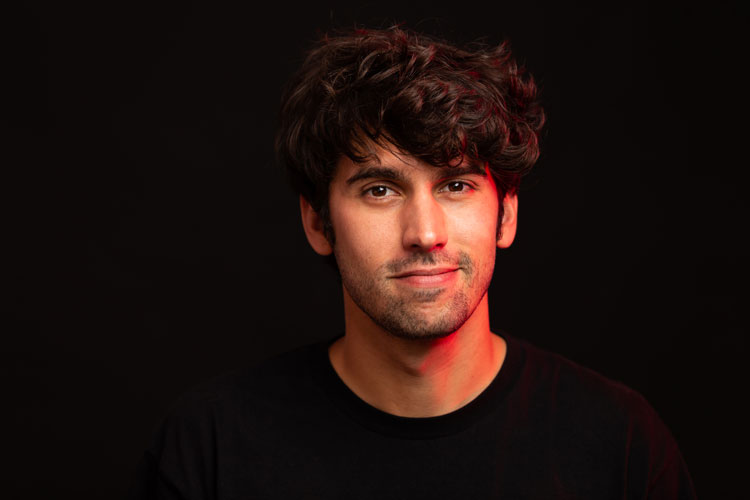 Giovanni Garrone
Visual Brand Manager
my story
Proudly born and raised in Northern Italy. Architecture degree in my background, graphic design in my present, with a dream to combine them in the future. I lived in Norway for almost two years - just the right amount of time to make me understand that it wasn't "my place". Glad to finally be in Amsterdam and work at Advidi in an exciting and dynamic environment. Just what I needed.My worst nightmare? To fall into the boredom of a routine life. The most important thing I've learned is that I don't want to keep on wasting time doing things I don't want to do! People who truly know me keep on saying my mind's on the moon, but they don't know what they are missing. The view from up here is amazing.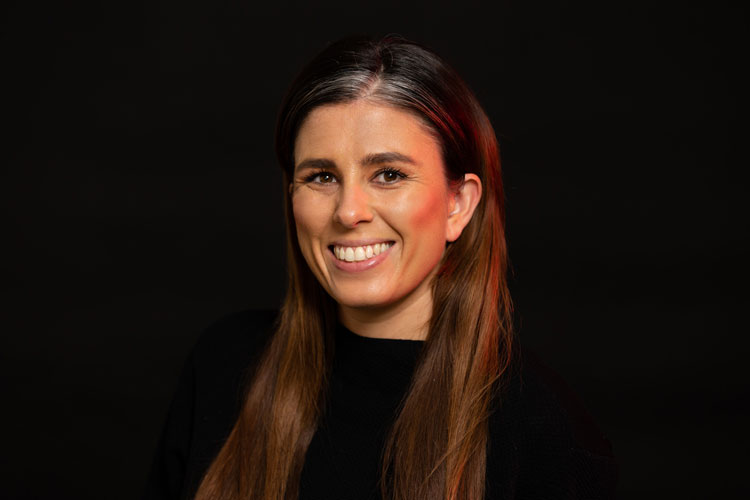 Jessica Bartlett
Content Manager
my story
Like a true Australian, I love to tell a good story and am always up for an adventure. When I was 16, my mum and dad took my 3 siblings and I to Nepal, and we trekked to Mt Everest base camp. I truly learned the meaning of hard work and determination from this experience. Now, in the biggest adventure of all, almost 10,000 miles from my family, I love living the international dream and calling Amsterdam home.
Human Resources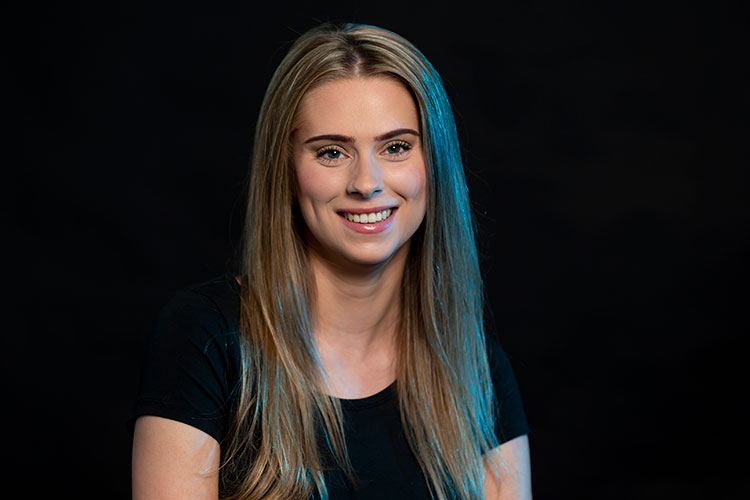 Marleen Hendriksma
Corporate Recruiter
my story
When I started at Advidi with my internship whilst doing my HR degree, I never expected that
I would like a company so much. During my time here, I was asked if I wanted to continue
working at Advidi as a corporate recruiter. I can't wait to connect the right people to this great company so they can have the same incredible experience I have had. Whilst working here the most important thing I've learned is that when you believe in yourself, you can make it happen. Also when you are surrounded by the right people, they will help you reach your goals. Because of this company culture, I am always happy to go to work where I am surrounded by people that help me grow and want to see me succeed!
Business Intelligence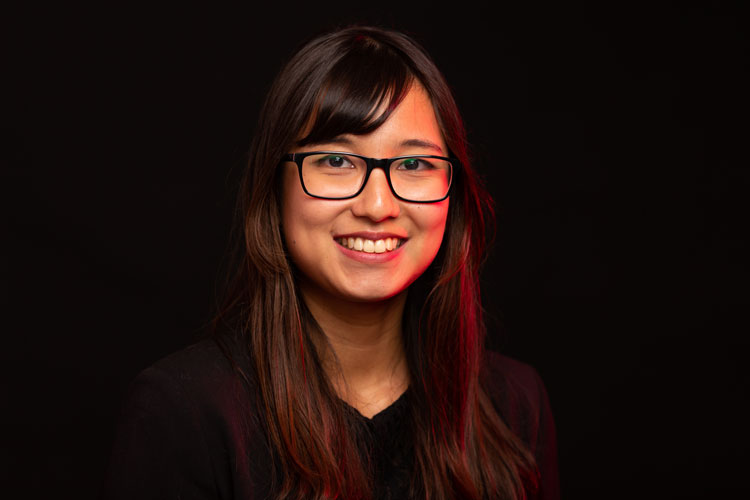 Melody Herindra
Business Intelligence Analyst
my story
I'm usually a very quiet person, but that just means that i'm thinking a lot :-) I go through many books per month, so you can often find me in the non-fiction section at the international bookstore. Due to my childhood in Tokyo I really appreciate Japanese (pop) culture; I really love the online culture and community. This is why Advidi is such a good fit for me. Data analysis is what I do, ensuring my colleagues are supported by accurate reports, which helps them to operate efficiently. I love it here at Advidi and can't imagine working anywhere else!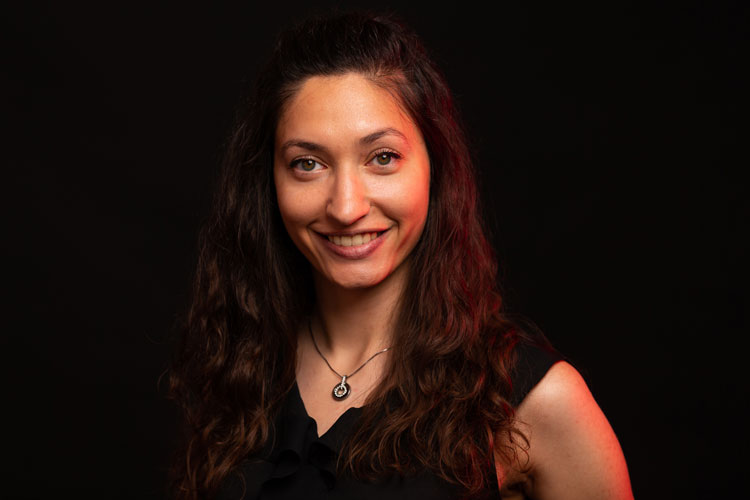 Inna Arabadzhieva
Business Intelligence Analyst
my story
My story starts in Bulgaria, and my passion for numbers has been following me ever since. My next stop – Glasgow – was nice and memorable, but still I can't compare it to Amsterdam. Here I feel like I can thoroughly develop my potential, and working at Advidi contributes a great deal to that. I love being part of the BI team, as we are not only transforming data into meaningful insights and beautiful reports, but also having a lot of fun in the meantime and enjoying every aspect of the work. Besides that, what makes me excited is riding my bike around the city, going to the movies and to artsy events, or simply having a great meal outside.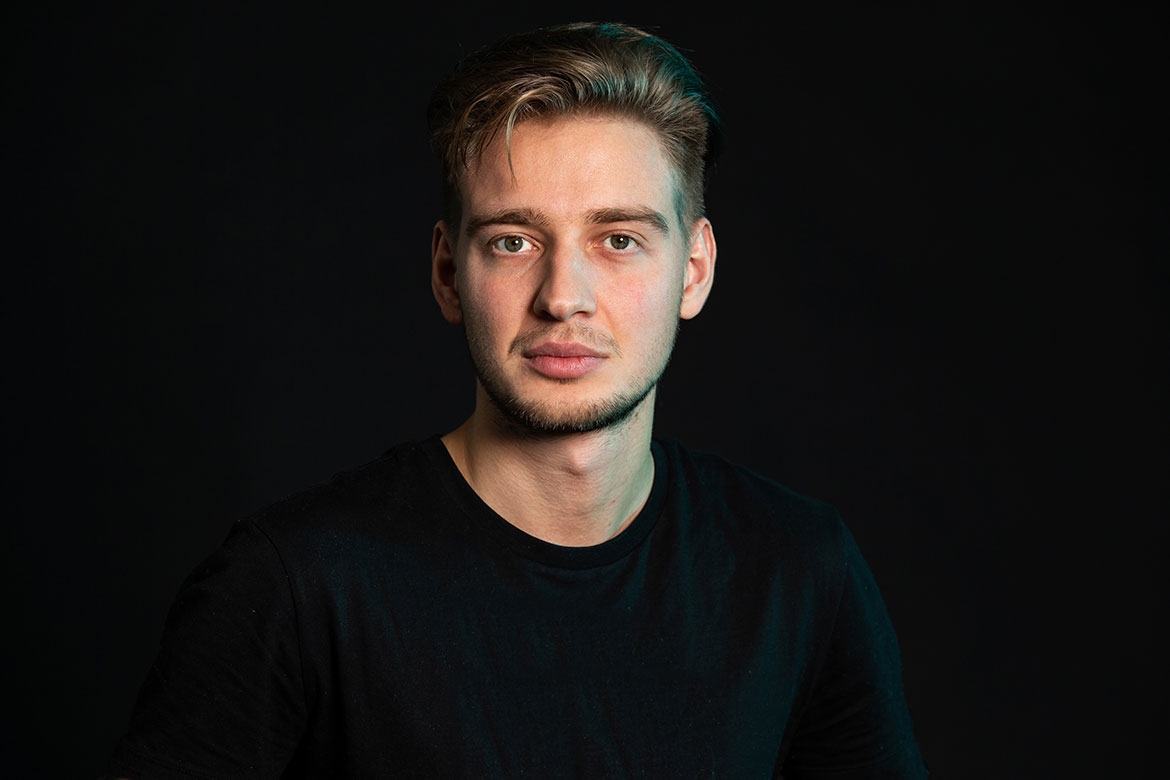 Evgeny Rezunenko
Medior Market Analyst
my story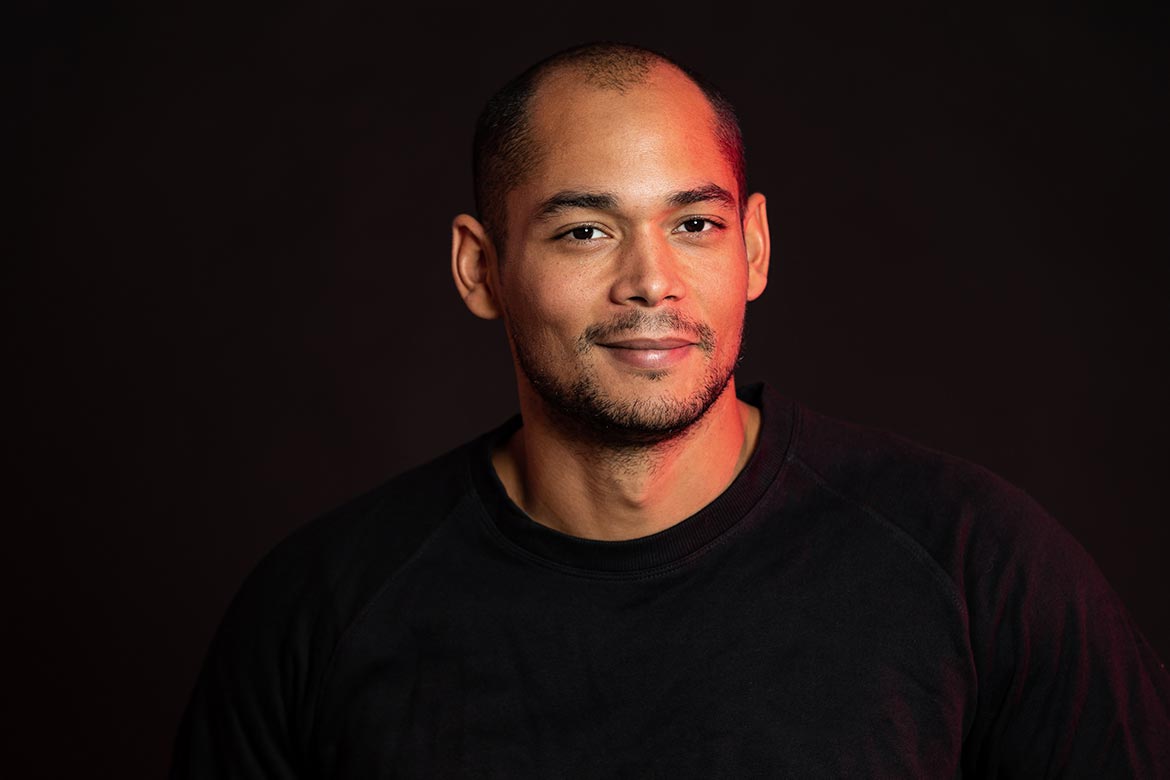 Maarten Bosma
Medior Market Analyst
my story
Tech Department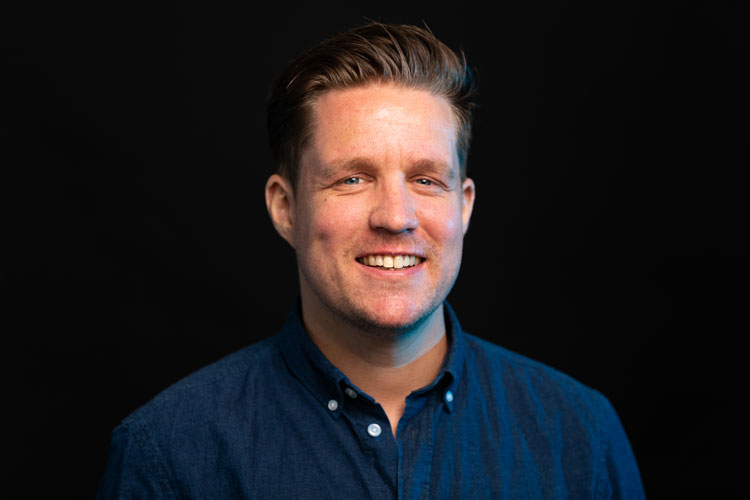 Two years ago I worked in a financial department, but it wasn't my dream job. At that time I made the decision to do something I really like: Web design and web development. I studied for a year and followed different courses on YouTube and Udemy. In this time I got a few freelance projects.
After learning the ropes, I got my first job as a developer, where I learned a lot more and really refined my skills. Now I've been working at Advidi for a while and I like it a lot. I have amazing colleagues and Advidi gives me the space to be creative and continue to develop myself.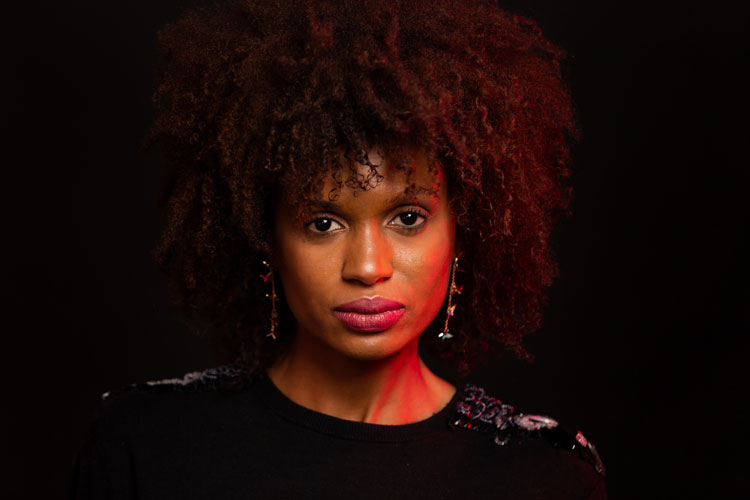 Mariolande Eising
Junior Developer
my story
My love and deep-rooted passion for IT and Web Development have enabled me to become part of this dynamic company. I must confess that I have always had a passion for helping people; coming from a background in nursing, I have stepped a bit outside of my comfort zone. I am fascinated whenever I encounter people who love to create, build awesome apps and embrace what they do. I am always inspired by those people, especially my husband. "I have no special talents. I am only passionately curious" -Albert Einstein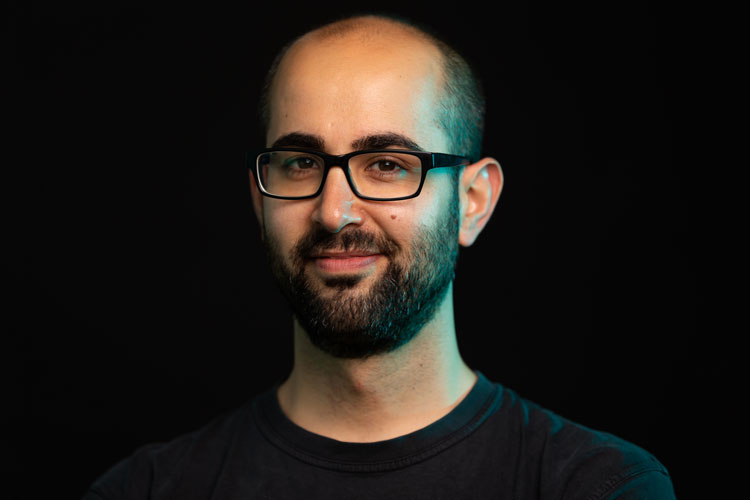 I like to cook in my spare time - mainly Mediterranean dishes, as I am originally from Spain. In my coding I also like to add some spice here and there to present our users and partners with the best flavours possible. Besides great colleagues and a great atmosphere, there's one extra thing that truly motivates me here at Advidi: the daily fresh dishes cooked by our office chef. Great food for great thoughts!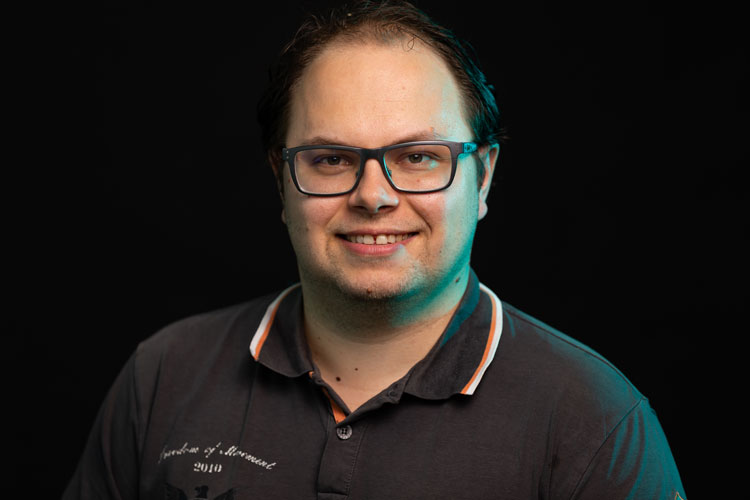 Before I started my coding career I was working towards a PhD in Biomedical Science. Maybe that's why I really feel at home at Advidi: the chemistry between technology and people is amazing! Furthermore, I'm excited to explore what machine learning and artificial intelligence can bring to our field of expertise.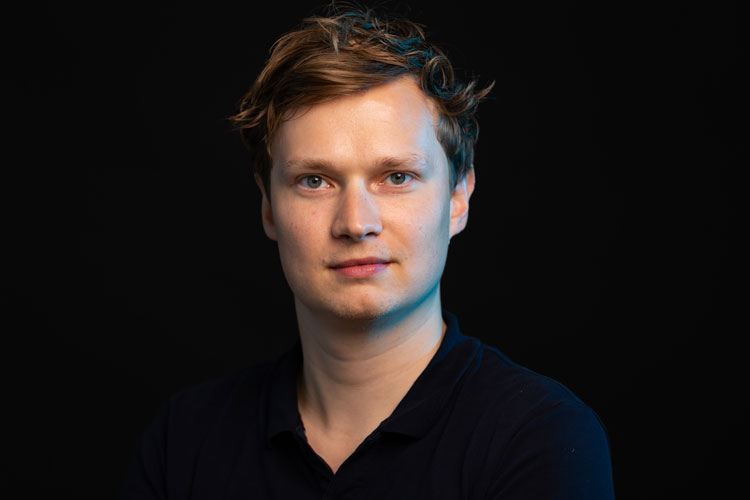 In life, it's all about great teamwork and balance. Einstein once said: "Life is like riding a bicycle. To keep your balance, you must keep moving." And great movement is what Advidi is all about! So as a member of our great tech team, we'll keep the pace of software development as close to the speed of light as Einstein will allow us.
Office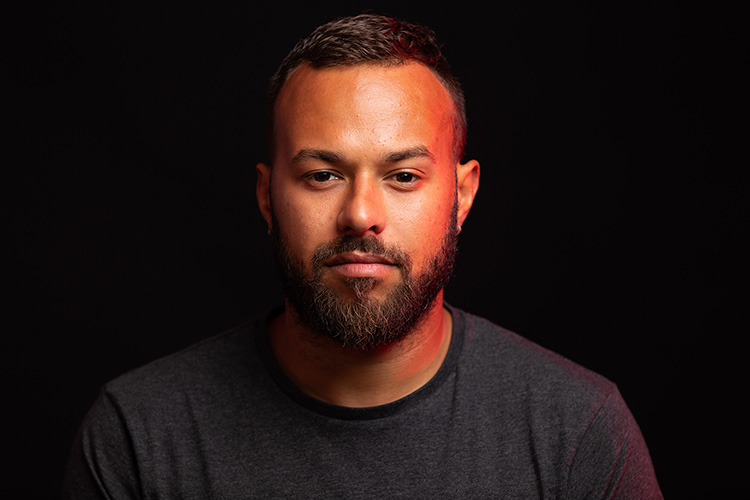 Kai Erquicia Cortegoso
Office Chef
my story
I was 9 and really hungry that night when my dad figured out that he forgot to buy groceries. In panic, he started looking around the kitchen, and found a can of beans, knakworst (Dutch sausage), a few eggs and suspicious potatoes. I stood next to him astonished watching him cutting, cooking and flipping pans. I was expecting to try the worst meal ever! But, on the contrary, the mix that looked like a Spanish omelet was actually delicious! It was so good that we named it – Darkai. Maybe not the most creative name, since we only put our names together. But I learned something important that day - In time of crisis, use your creativity as your main force. It was also the day from which I started thinking about all the possible mixtures of flavors that can be brought together. I believe it was as well the day when I discovered the magic of cooking.