Whew… it's a war zone out there!
We're halfway through our biggest affiliate contest of the year – Advidi Adventure, and all our active affiliates are busy battling it out to keep the top spots in every category. With 80 days in total to compete, there's still lots of time for challengers to take over… but opportunities to hit targets, make deals and earn bonus points are becoming rare. Now is the time to get clever!
To keep your momentum going strong into the second half of Advidi Adventure, we're digging into the delicious details of our prize package. Check it out below… and get inspired to show them how big you can go!
Oh, and if you aren't signed up for the action, don't worry. It's not too late to get a chance at this awesome prize (and if you sign up quickly, you won't even lose any progress!). The sooner you join, the more chances you'll get to earn bonus points and edge out your competition, so get signed up right away.
You have nothing to lose… and all of the below to gain!
A roundtrip ticket to Amsterdam
How else will you get here? We'll pay for your flight – wherever you are in the world!
5-star hotel accommodation for 4 days
The luxurious INK Hotel will host you for the duration of your trip. You'll enjoy an executive room in this "bohemian lifestyle" hotel set in the center of the city, near the Advidi office.
We chose INK Hotel for a few reasons:
They've been fantastic hosts to our previous Advidi contest winners
The design and feeling you get from it are a great representation of Amsterdam
The amenities are top-notch, including a gym and breakfast at their restaurant
It's right in the middle of the action, offering easy access to the whole city
It's a great place to meet, relax and feel inspired
The executive rooms are equipped with a working area, so you can still check your stats while enjoying the trip
The hotel was built in the former headquarters of a now-defunct Dutch newspaper, Tijd ("Time"). You can feel the creativity still living in the walls. As an Adventure winner, you'll feel right at home!
Tickets to the world-famous Sensation White party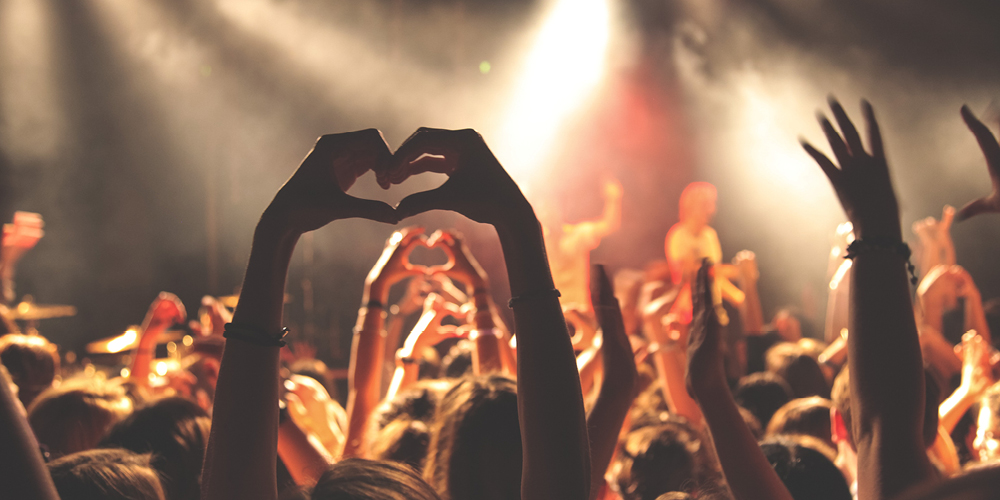 This is a special event… it's the last Sensation party in Amsterdam.
Ever.
And you'll be there!
Sensation started with a dream: to create an awesome dance event that takes over an entire football stadium. The original Amsterdam version kicked off at the Amsterdam ArenA (where Ajax plays) nearly 20 years ago, and it has since exploded to become one of the world's most respected and anticipated dance events. It now takes place in various venues across the world, but the annual event in Amsterdam – the big one – will never happen again after the 2017 version.
We did the math:
(Huge dance event) + (Everyone wearing white) + (World-famous DJs) + (Last chance EVER in Amsterdam) = Massive blowout party!
You'll never forget this one!
Motivational speech by a super affiliate (including Q&A)
Mark van Stratum has an inspiring story to tell. His tumultuous journey has landed him in a great place, but he knows it required him to break free from his past before he could accept who he has become. His expert storytelling will keep you fascinated while also dropping great insight on life, business and how to create the right change in your life.
His keynote speech will cover his personal story, key lessons from building his affiliate business and even some tips and tricks from his time as a professional dating coach. Get the knowledge straight from the source – then get answers to your burning questions right on the spot!
A private boat tour and boat party around Amsterdam
You didn't think we'd forget this, did you?! Our beautiful city is striped by more than 100km of canals, 90 islands, 1500+ bridges (they keep getting built – we lose track) and exactly enough boats to float a proper city-wide party. Every sunny day sees a swarm of boat crews cruising and chilling along the water, soaking up the sun (and trying not to soak up too much of the canal itself).
Our afternoon on a private boat will allow you to enjoy the sun with a beer, get to know the famous Amsterdam canals, and make a few stops to visit some of the most important locations in the city (Including the notorious Red Light district).
An invitation to our private beach party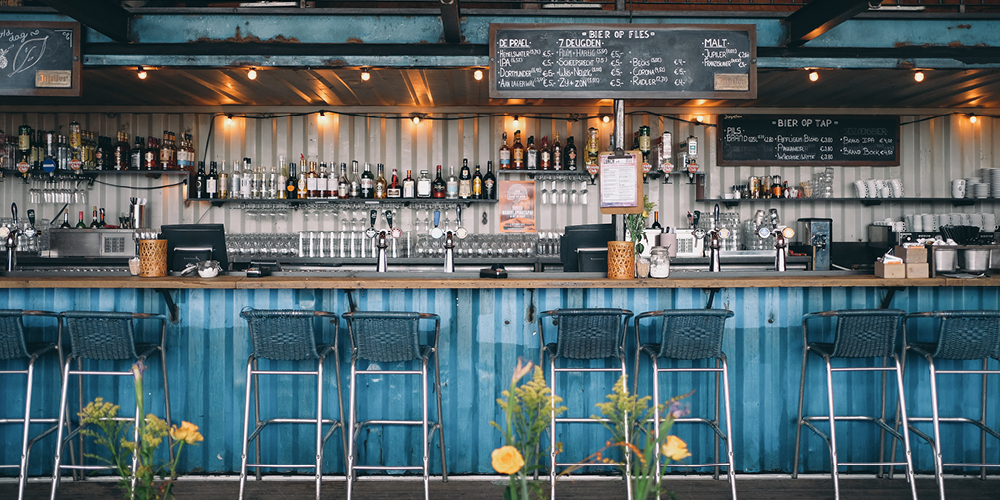 The Netherlands is best known for its canals, bikes and windmills, which tend to take up most of the spotlight. But if there was more room, you can bet our beaches would get their 15 minutes of fame. Our private beach party will happen on the Amsterdam IJ – the body of water behind Central Station that divides the two major parts of the city. It's a river to some, a lake to others… and a perfect party place for us!
For this purpose, we've booked one of the coolests spots next to the IJ – the beach bar at Pllek. We'll hold our traditional Fancy Friday party there, inviting lots of friends, colleagues, business partners and happy people from Amsterdam to help us create the perfect beach-party vibe. We'll indulge the afternoon with a BBQ, cocktails, music, lots of laughs, sunbathing and dancing late into the night. You won't forget this once-in-a-lifetime experience!
An introduction to our office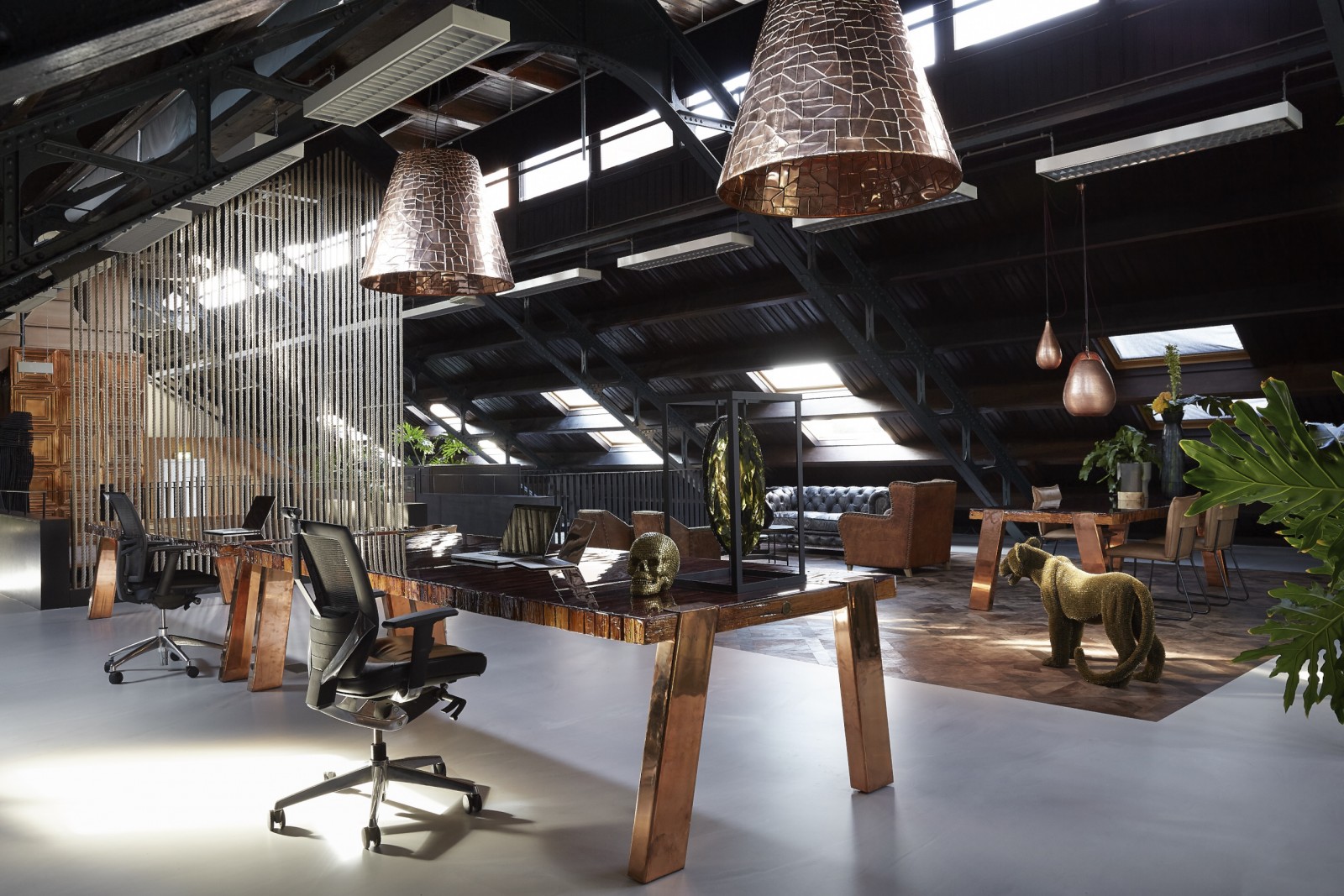 All work and no play makes Johnny a dull boy… but all play and no work makes Johnny broke as hell! We'll find the balance by showing you around the office and taking some time to chat about campaigns – even getting some work done here and there. You can find more photos of our office in our Gallery… or you can just kick ass, win the Adventure and come see it for yourself!
A networking and brainstorm business session
This is one of the most exciting and exclusive features of the Adventure prize. We'll welcome you to a private networking and brainstorming session with the masterminds behind our company. These powerhouse affiliates and business owners have picked up a number of valuable lessons along the way, and they'll be here to share them with you.
This is a great chance to have some of the brightest minds in the industry work with you to solve your problems and take your business to the next level, so we recommend coming prepared!
Dinners, lunches, shopping…
We won't let you go hungry or get bored… in fact, we'll go all out to ensure the opposite. Amsterdam's food scene is currently undergoing a revolution of sorts, with fresh, local ingredients dominating many restaurant menus. You'll explore this booming scene with us before heading out to party, stay out late, make some decisions we'll regret later (but not really) and generally have a good time along every step of the journey.
As you can see, each part of the prize has some significance to us and our home, Amsterdam. We want to create an experience that will make you feel at home, too… and with all this in place, the only missing piece is you. So what are you waiting for? Go out there and win the Adventure!!
It's not late to sign up, since we're going to take into consideration all the traffic you've sent as from 15th of February. If you're already competing in the contest, didn't we just give you a huge reason to show them how big you can go?