OUR STORY
Advidi: Future-Ready
Brand Video
Why we rebranded
Products and services
HIRO: The world's first logo created by an algorithm
Advidi Private Collection
Some things never change
Let's grow together
A look into the new Advidi brand
A new era has begun at Advidi.
You'll notice a new visual identity. Products and services that are better optimized and easier to take advantage of than ever before. Clarity in our direction and role within the industry.
This is more than just a fresh look. It's an update to our personality as a company. Our external look and feel now fully represents who we are internally.
Performance Marketing Heroes
We cross paths with them every day – but in the wrong situation, you'll completely miss them.
They're brave. Confident.
In our industry, these people stand out from the rest. They push boundaries and help our whole industry move forward through their determination and relentless drive.
We call them heroes.
No need for capes. No need for glory. They just show up and perform. Every day – without looking anywhere but forward.
These heroes make up the core of our network. Our mission is to find these people, connect them to each other, and empower them to accomplish their goals with fewer distractions, more opportunities and better results at every step.
If you recognize yourself in these words, we offer you a simple invitation:
Let's grow together.
Why we're changing a winning formula
We have grown in the 7 years since our foundation. We've expanded into new verticals with astonishing success, and we've developed our services to offer the best possible experience for our partners.
At the same time, our whole industry is expanding. New markets are becoming viable. Incredible opportunities await those who are courageous enough to face them head on.
We needed our identity to fully reflect the potential of our network and the people we've gathered into it.
So why change a winning formula?
Simple: we optimized. Our emphasis has been refined to allow our strengths to flourish. We're now prepared for bigger wins; we offer better clarity to our partners; and we've tweaked our internal structure to fulfil our role as a source of vital, stable support.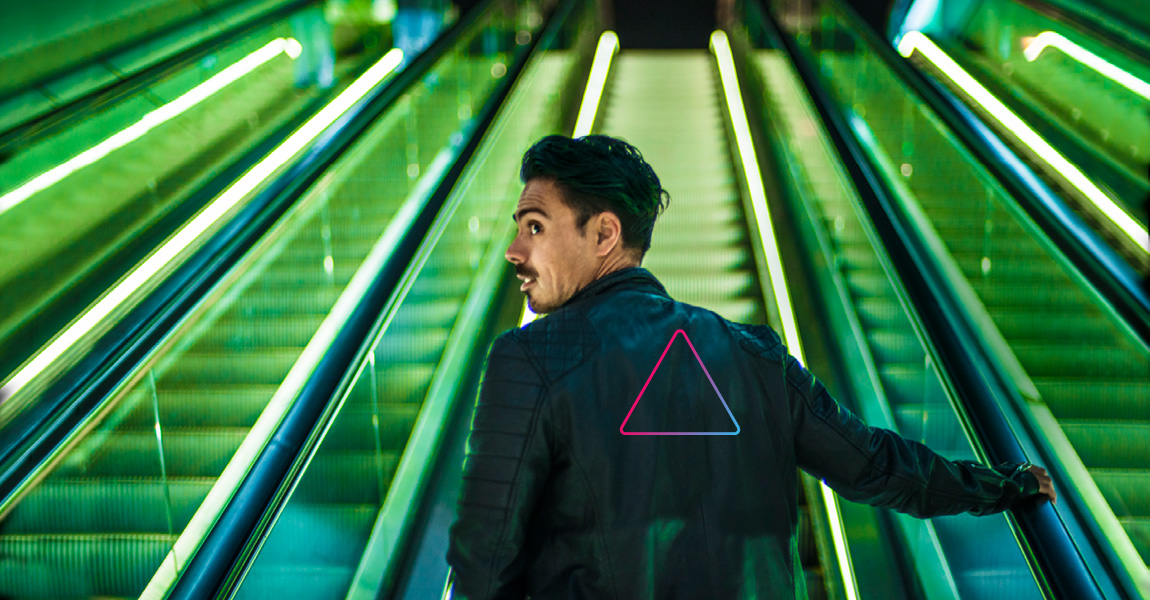 Our products and services
You will notice that our products and services have expanded. We've broken everything down to help you clearly see how we leverage our strengths to improve your performance.
Affiliate Marketing
Lead Generation
Business Intelligence
Design Service
Brand Safety
Global Presence
Payment Cycle
HIRO: The world's first logo created by an algorithm
Our commitment to supporting you has now been integrated fully into our visual identity.
We've adopted the symbol of the triangle as our main logo for several reasons. Mainly because we create a strong, magical connection between our partners. Secondly, because the triangle is a symbol of home, cooperation, partnership.
However.
This triangle only becomes visible when put in the right context – when the background, the support behind it, brings it to life. It tells the story of our role in the industry. We believe that the highest level of success can only be reached with the right support and access to the right resources.
We proudly introduce you to Hiro. Our new logo is fun, vivid, alive, and personal. We invite you to interact with Hiro yourself:
Meet hiro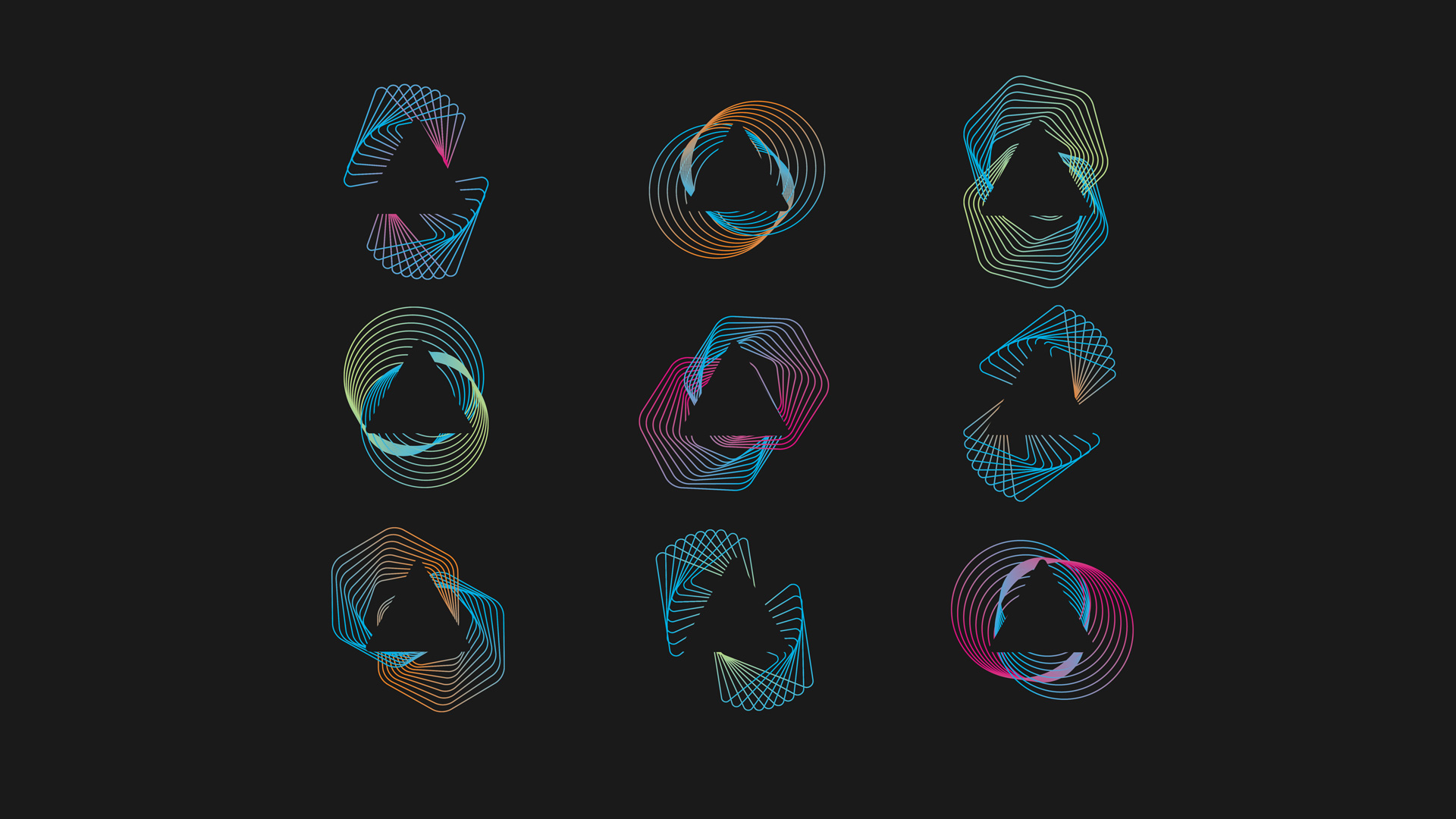 Advidi Private Collection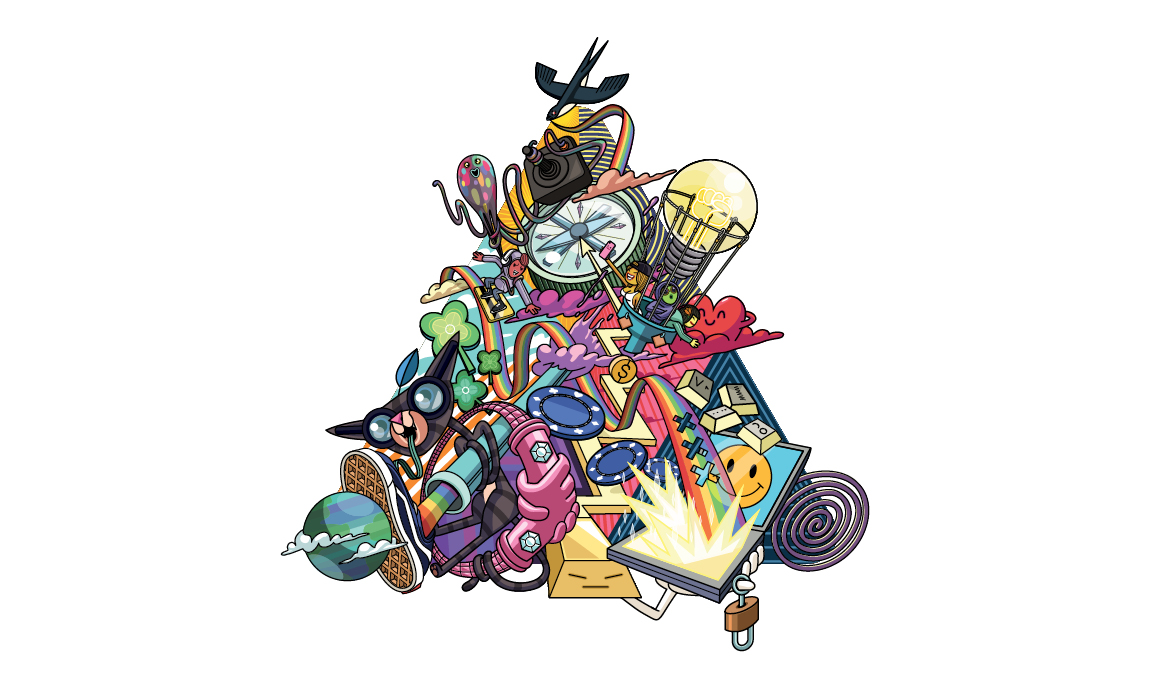 Advidi Private Collection is an elite loyalty program for our top clients. Every year, we'll work with an artist who will create a unique piece of art to be exclusively sent to our top clients around the globe.
We started in 2018 with the Dutch artist Darrin Umboh. The illustration is called "Performance Marketing Heroes" and captures all the elements of our industry's day-to-day life – or at least the elements necessary to find success.
We encourage you to discover the meaning of all of them.

see the collection
Some things never change
Despite all the forward momentum, we'll never forget who we are. The change in our visual identity reflects a broadening of perspective. It means we're more certain about our identity than ever before. We're excited for you to see the difference, and at the same time, we're proud of who we are and will continue to be – no matter what comes next.
Let's grow together.