Our guide to Tes Cascais
It may be the middle of winter, but it certainly doesn't feel like it in Cascais, Portugal. With over 260 days of sun, you can almost guarantee you'll be kicking back, in the sunshine, with a beer in your hand. When you're not doing that, we want to make sure you make the most of your TES Affiliate Conference experience. So, here are our recommendations on who to see inside the conference and what to do, eat, and experience outside of it. We're lucky enough to have a Lisbon local as a part of the Advidi team who happily gave us recommendations for hot spots in the area (shout out to André).
Let's get into it!

WHAT TO SEE INSIDE TES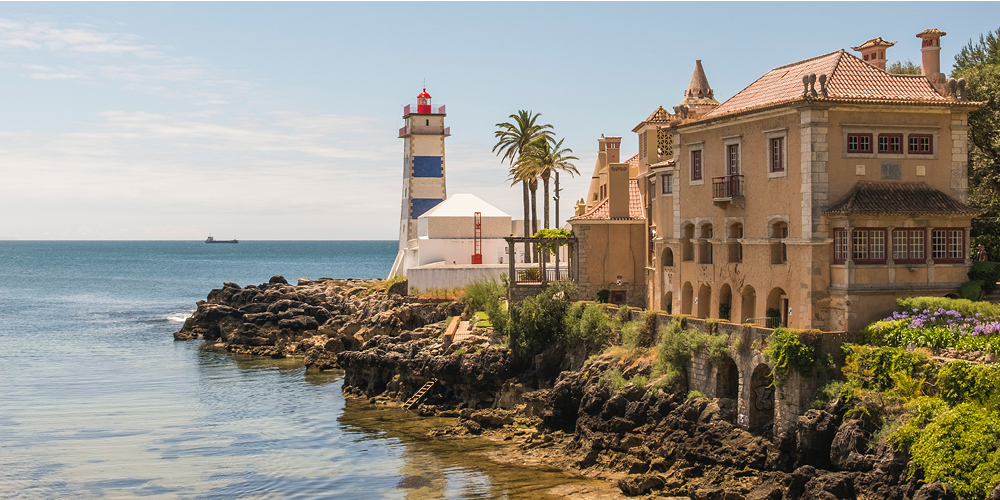 Be sure to check out the full event schedule, but our recommendations for must-see sessions include: 
Strategies to Effectively Work with Casual Dating Traffic in 2023 | Fri Feb 24 | 11:00am
This down-to-earth conversation between two Dating Traffic experts giving business insights into different strategies, promises all-of-the-thrills with none-of-the-frills! You can join the open chat that is sure to be fun, fast-paced and packed with actionable tips to monetize Dating Traffic worldwide in 2023.
The World of Dating Panel | Thur Feb 23 | 3:00pm
A panel of experts discussing one of the most lucrative verticals in the business is not something you should miss. ExoClick's Kelan Stone will be hosting expert panelists through in-depth conversations about the online dating market. They'll explore current trends, risks and the rewards of working in this space. For affiliate marketers, account managers or business owners, this is a great chance to get quality insight from industry professionals.

WHAT TO DO OUTSIDE TES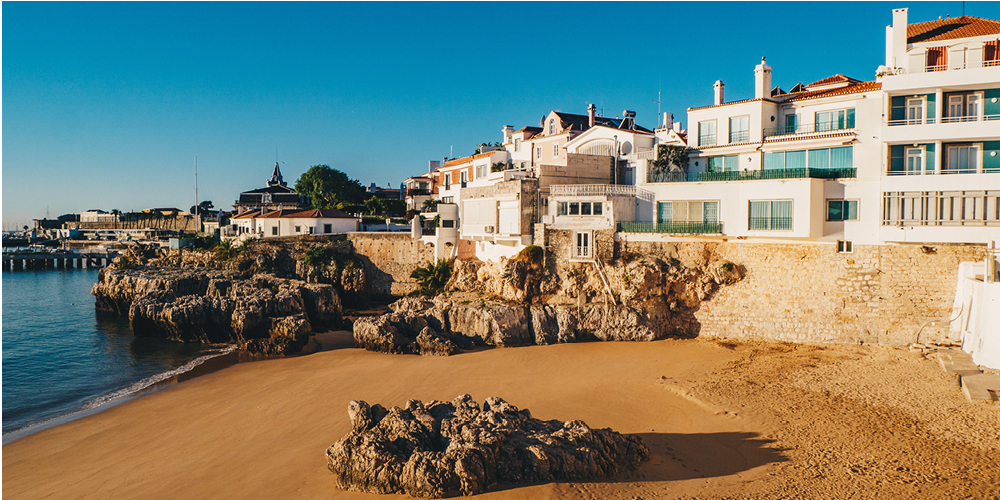 FOOD SPOTS
Casa da Guia: Not only is this one of the most beautiful buildings to visit in Cascais, it also promises an

inesquecível

('unforgettable' in Portuguese) gastronomic experience. From hot dogs to gourmet restaurants, you'll find something for every mood. Among all the great restaurants, the smallest, located at the right of the building's entrance, might be one of the best. Enjoy an ice-cold beer with some cod, Portuguese toasts and crepes while soaking up the breathtaking view of the ocean.
Palaphita Cascais:  Further up on the cliffs you'll find a trendy restaurant with its tables scattered amongst the trees. If you're looking for tasty food, attentive service and an incredible view with a chilled vibe, this is your spot. They often have a live DJ adding to the overall ambiance. Be prepared to pay a little more than usual Portuguese prices, but let's be real, it's the view you're paying for.
Meste Zé: We're not sure why seafood tastes so much better while looking at the ocean, but it does. Meste Zé serves fresh seafood with amazing service and a view over the Atlantic. Serving an unbeatable seafood cataplana (seriously, we've heard the sauce is to die for) and a wide selection of wine, there's not much more we could ask for.
LET'S DRINK?
Villa Tamariz Utopia: The best thing about Cascais? Everywhere worth going has an ocean view and Villa Tamariz Utopia is no exception. Choose this spot at sunset for an aperitif and some Latin-American-style bites. You won't regret it. Fun fact: It's down the street from the world-renowned Casino Estoril, which inspired James Bond's Casino Royale.
The Oitavos Hotel: You're in luck if you're looking for a drink somewhere a little bit more upmarket. Inside the hotel where the conference is being held, you'll find a stylish bar with incredible cocktails. If you plan to eat at Oitavos, expect to have your mind blown. The three-Michelin-star chef, Michel Guérard, oversees all of the restaurants at the hotel.
Tamariz Beach Club: Tamariz is a fan favorite for those hoping their afternoon drinks will turn into a night of dancing. You can book a VIP table if you're looking for that next level of service. Sip on quality cocktails as the sun sets over Tamariz beach. It's also strategically close to the casino, so when you're done dancing there's always poker to finish off the night

FEELING ADVENTUROUS?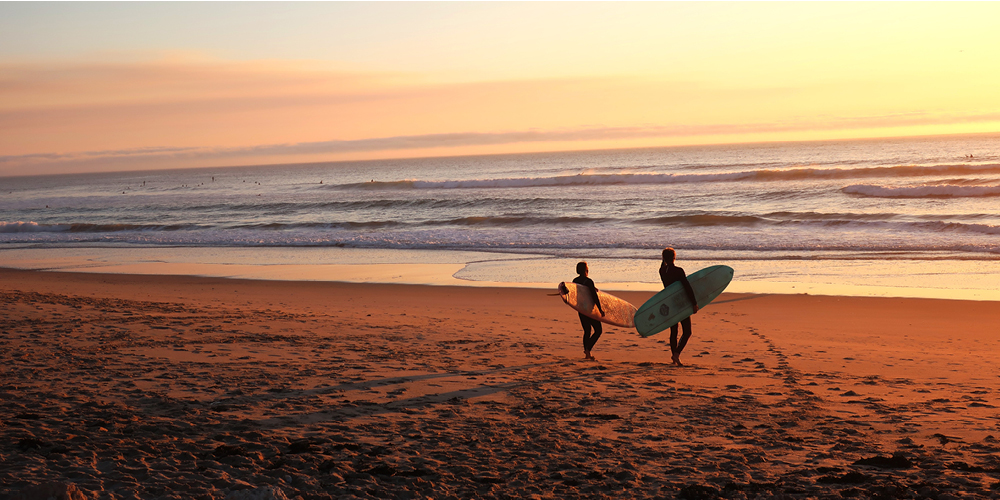 Surfing Lessons Hear us out, we know it's February, and it's cold, but the Atlantic averages a chilly 15 to 19 degrees Celsius throughout the year. The 4 degrees difference doesn't matter when wearing a wetsuit anyway. Portugal has some of the best surfing in Europe, so if there's a place for first-time surfers, this is it.


Jeep and E-Bike Tour: Undoubtedly the best way to see Cascais and its surrounding areas. Combining e-biking along the coast of Cascais and a jeep tour through Sintra Palacio da Peña-tour, Colares and other small villages, you'll see a lot quickly. This particular tour includes a local lunch and port wine testing.

Cheers

!
So, there you have it. Who to see, where to go, what to eat and drink. With less than a month to go, there's only one last thing you need to organize. It's your meeting with the Advidi team. Book a meeting with Alyona, Dennis, Mariia or Valerie, they'll be there for the full three days and are ready to make some new (and catch up with old) friends.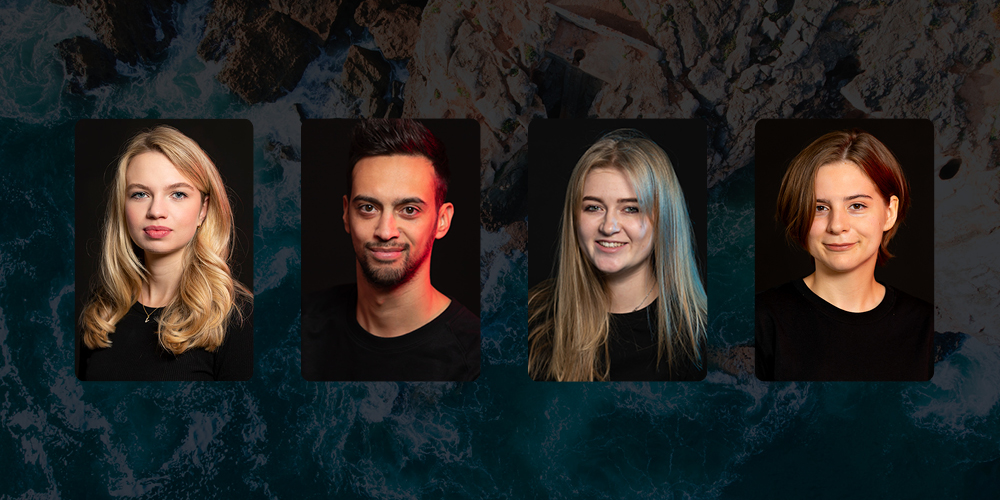 Até Já! Or see you soon!