About 2016
2016 was filled with its fair share of ups and downs for all of us, but here at Advidi, we like to stay positive. These are a few of the activities, events and celebrations we were privileged to share throughout the year: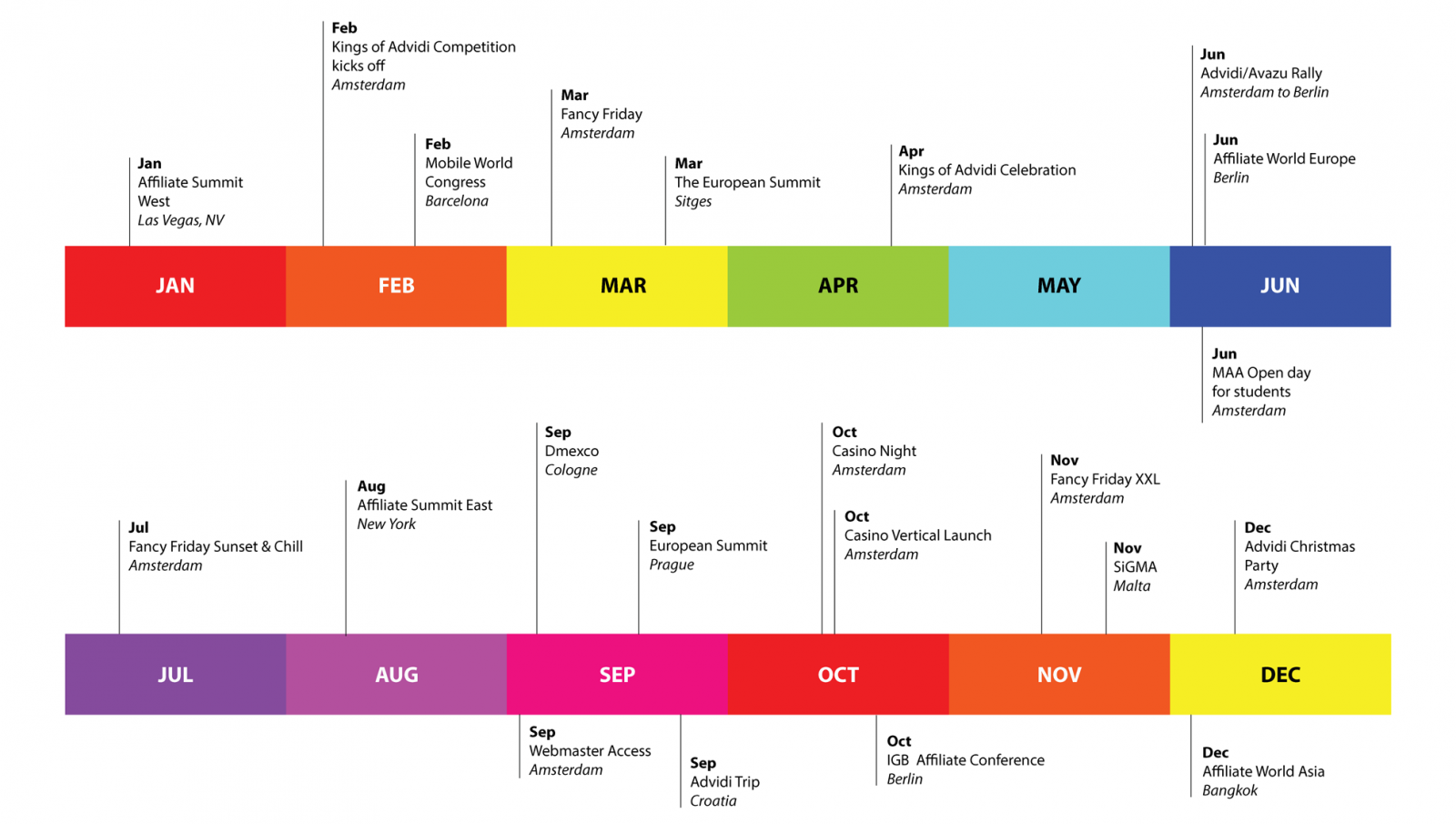 Las Vegas for Affiliate Summit West
The first big event of the year was all about Vegas! Advidi's Eleven took on Sin City for Affiliate Summit West, one of the largest affiliate marketing conferences on the circuit. We threw a big party for our partners (featuring authentic Dutch cocktails!) and loaded up on insight and excitement.
We'll be back for the 2017 edition in a matter of days, so don't miss out – get insight from last year's trip in our guide to Las Vegas and then book a meeting with us!
European Performance Marketing Awards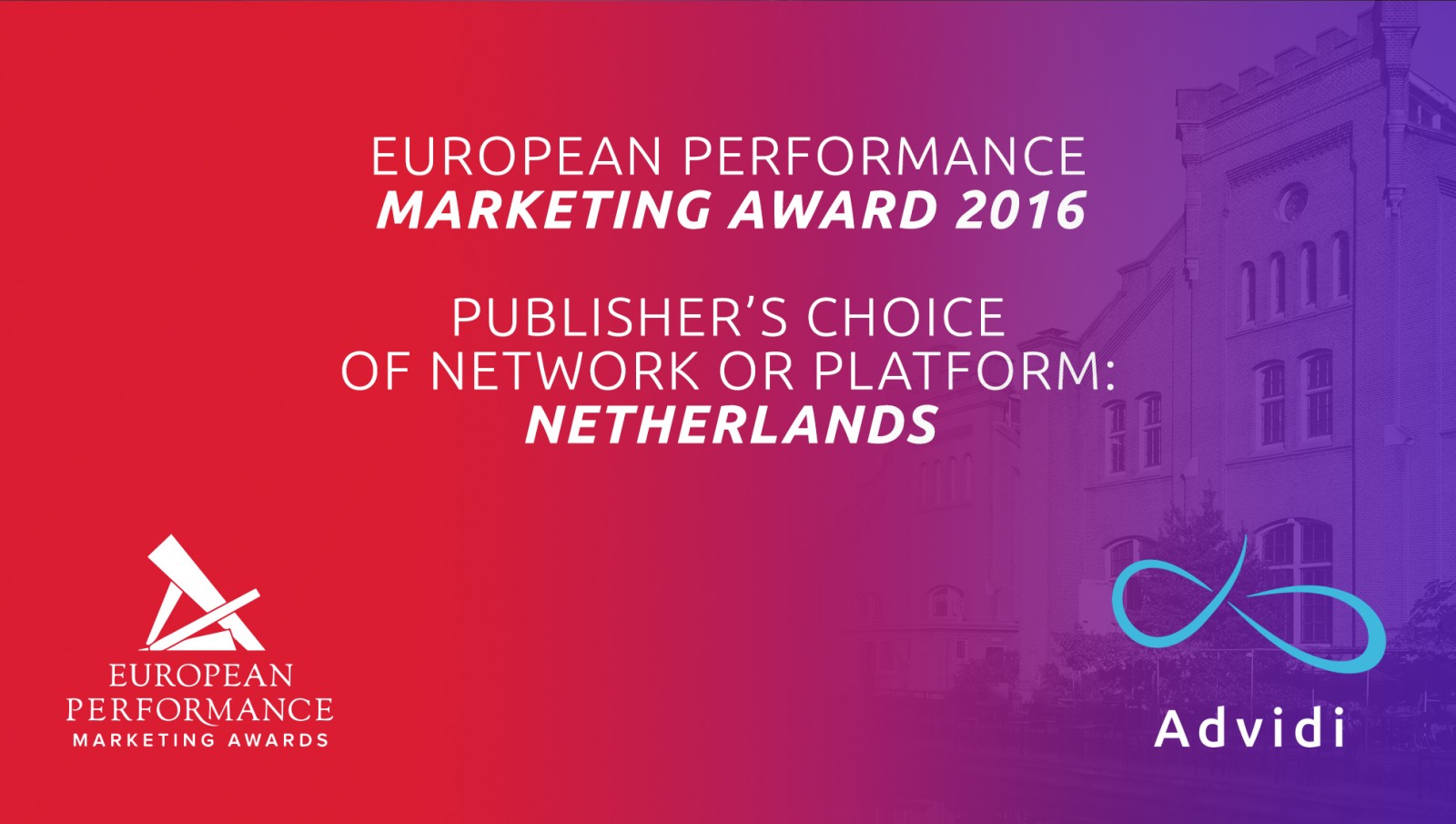 In March, we were honored to receive a nomination for Publisher's Choice – Network or Platform at the European Performance Marketing Awards. This was a proud moment for us because it came from all of you. We appreciate the support – it motivates us to keep improving!
Kings of Advidi
We launched a huge contest at the beginning of the year to reward a few of our affiliates for their hard work and exceptional performance. Four Advidi Kings joined us in our home town of Amsterdam for a long weekend of celebrations, boat rides and plenty of orange.
They stayed in the award-winning INK Hotel and enjoyed traditional Dutch festivities during King's Day and (of course) some time to check stats in our office. We'll be hosting another contest soon, so catch the full recap to prepare!
MAA Open Day
Back in June, we opened our office to students from the Marketing Association of Amsterdam. They got the chance to chat about our industry, explore our work and teach us a bit about what they're doing to grow the marketing mindset in Amsterdam. One of them even ended up joining our company afterwards!
Later in the year, we became partners and are proud to sponsor their efforts in the community. Check out our page on their website for more info.
Rally to Berlin & Affiliate World Europe
We started our engines in Amsterdam and didn't stop until we hit Berlin! In conjunction with our friends at Avazu, the Advidi Advengers piled into fast cars and sped to the Affiliate World Europe conference in July. Drones caught the action from above:
We're doing it all over again this year – stay tuned for tips on joining us for another rally to remember. And if you're thinking about Affiliate World Europe, don't hesitate. We had a great time:
New York, New York
Soon after our Berlin adventure ended, we parked and piled into planes to head for the Big Apple. Affiliate Summit East was in town, and we were prepared: our booth at the meet market was a hit, while our stay at the Dream DownTown Hotel helped us stay fresh and ready – even if the city never sleeps, we made sure to get a few winks.
Fancy Friday(s)
We take casual Friday and flip it on its head – instead of dressing up all week, we keep it relaxed and save up the fanciness for one big blowout each month. Three times a year, we take that to the next level by inviting all of friends and family to join us:
Fancy Friday: The Tea Dance
Fancy Friday: Sunset n' Chill
We let the summer vibes roll in the second edition of Fancy Friday Sunset and Chill, with an outdoor barbecue (and some fun with drones) setting the stage.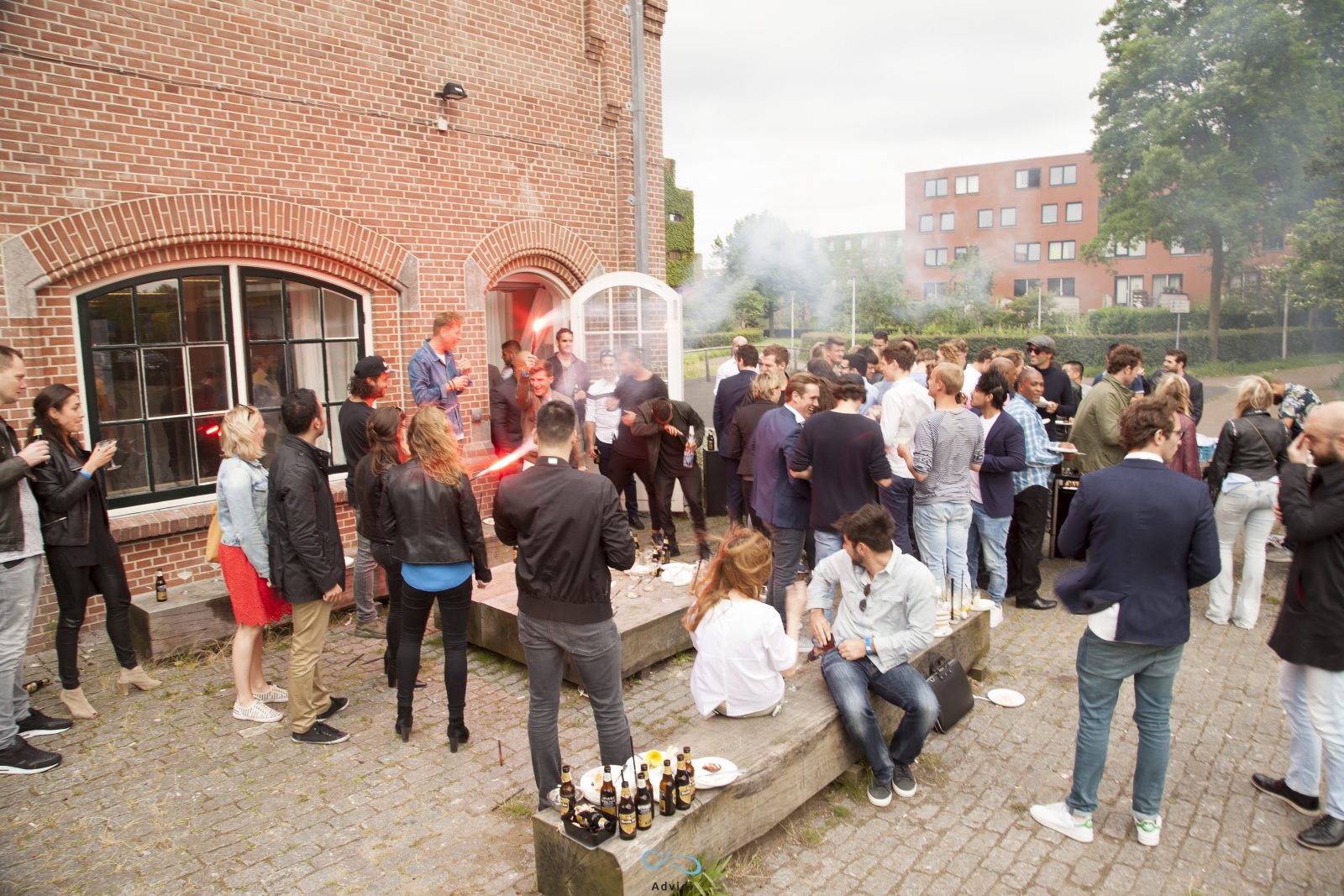 Fancy Friday: XXL
We took something that was already on another level and took it a step further: our Fancy Friday XXL filled the office (and much of the neighborhood) with awesome people, great music and plenty of fancy getups.
Dmexco, Webmaster Access & European Summit
This year's September was undoubtedly one to remember! We split up and hit up three different conferences in one week:
First we hit Cologne for Dmexco, one of the largest digital marketing conferences in the world.
We didn't have to go very far for the next stop: our home town of Amsterdam hosted Webmaster Access, where our own Paul Groen was a featured speaker.
Finally, we checked out Prague for European Summit, completing our coverage of an action-packed month for digital marketing.
Company trip to Hvar, Croatia
After all that event excitement (and effort), it was time for some intense relaxation. We flew to Croatia – all of us – for three days of beaches, games, sunshine and celebrations. It was the highlight of the year for many of us!
Advidi becomes Advegas: iGaming vertical launch
After plenty of behind-the-scenes work, we launched our iGaming vertical to the public. By now you've probably figured out what that means: a party!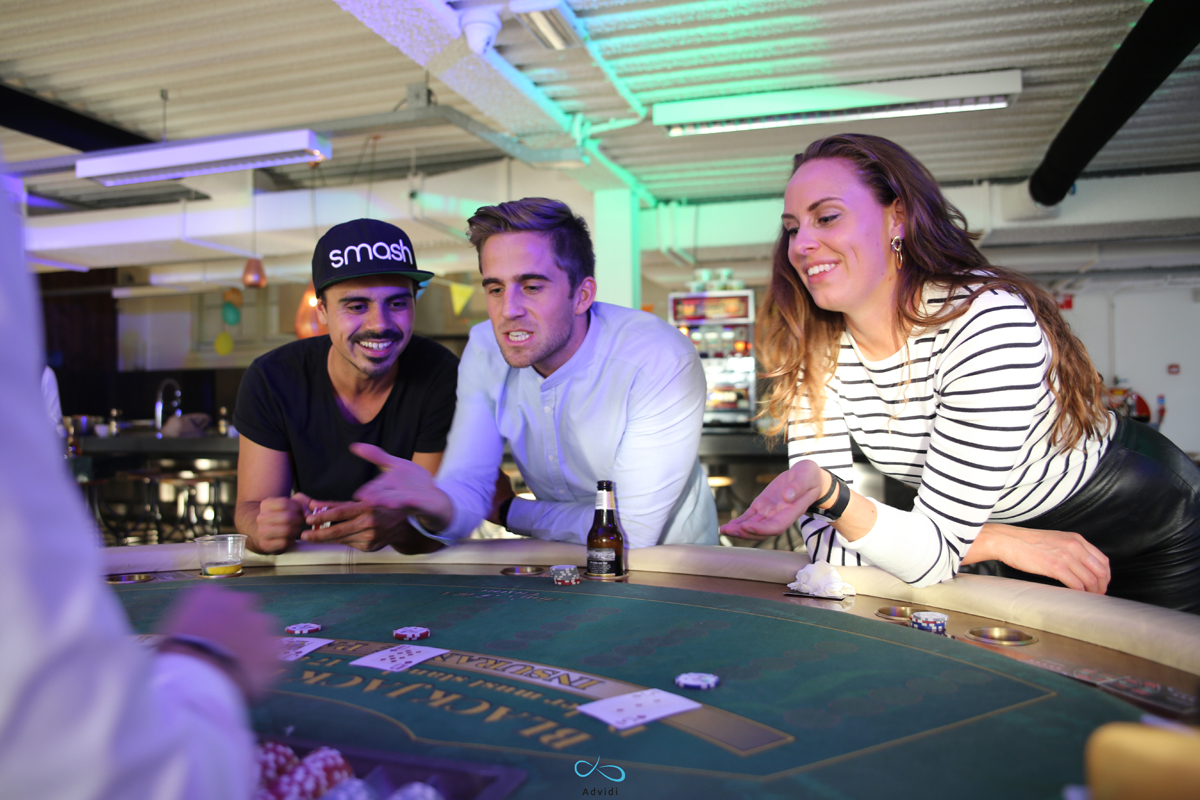 We turned the office into Advegas for a dicey evening of drinks, daring double-downs and difficult dilemmas. It included everything but actual gambles – our iGaming vertical is still going strong!
Summit of iGaming in Malta
To keep the iGaming momentum rolling, we visited Malta for SiGMA, one of the leading conferences for all things related to the vertical. From free spins to fresh perspectives on the industry, we took a chance on this one and couldn't feel happier about it!
Back to Bangkok: Affiliate World Asia 2016
2015 was a breakout year for STM-run Affiliate World Conferences, so expectations were high for this year's event. We added to the anticipation with our guide to the city and free flight giveaway, but it was the event organizers who really stole the show – everything had a nice professional polish to it and went off without a hitch!
End-of-year celebration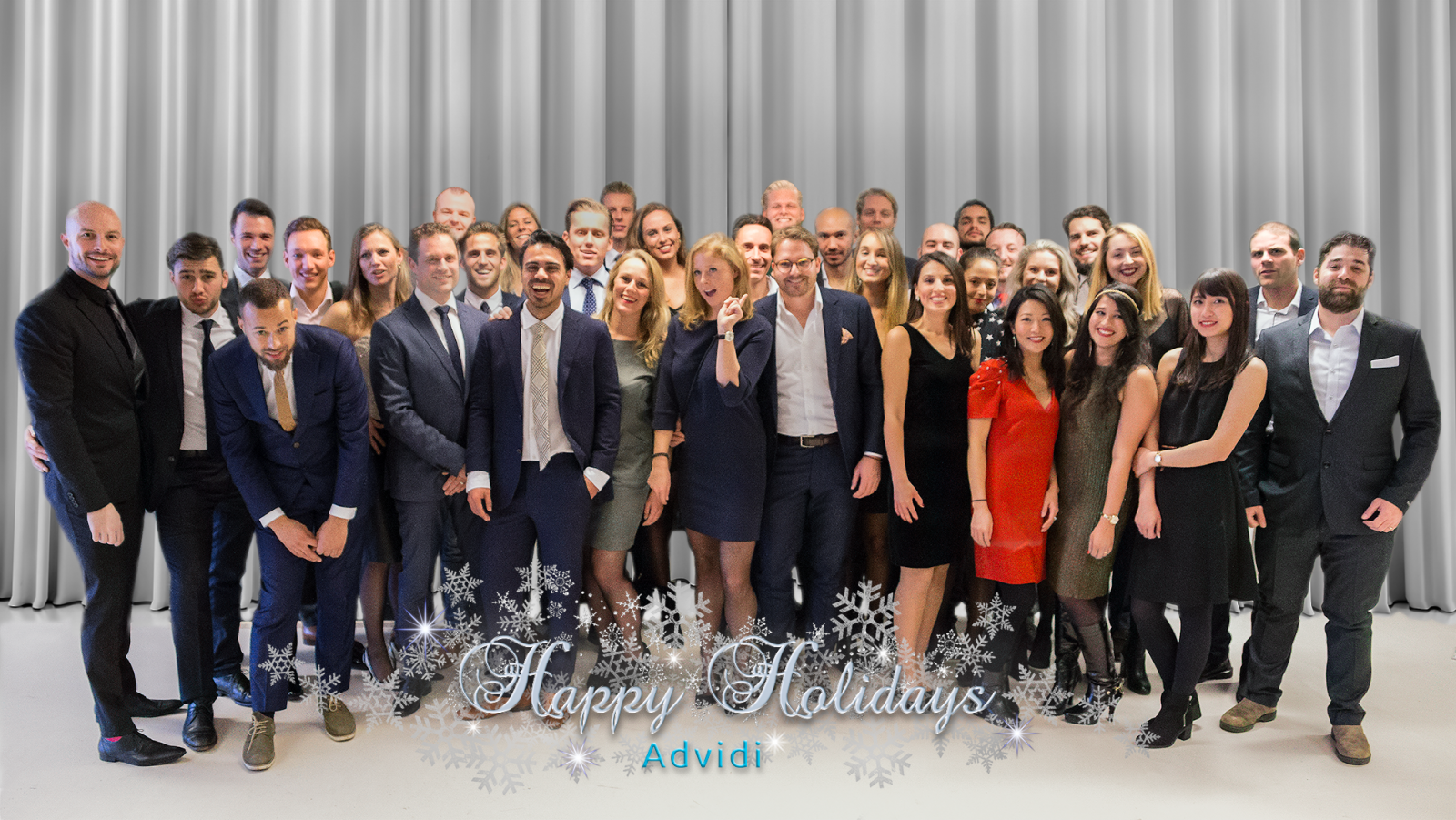 Who better to celebrate the end of a great year with than all the people who made it happen? We got together and dressed up for a pleasant dinner at The Harbor Club. Festivities included Secret Santa, an after party and a special announcement from co-founders Mike Schwalbach and Iwert Dijkema. Gezellig!
Looking forward to 2017
Last year sure set the bar high, but don't worry – as long as we're Advidi, we'll keep raising it. (It's in our DNA.) Now that you've got an clear idea of what we've been getting into during the last year, we suggest you take one last look through the numbers before we get settled into 2017. Here's to 365 new reasons to say cheers!