Third time's a charm!
Affiliate World Asia is back for its third installment since rocketing onto the scene in 2015, and with 30+ speakers, hundreds of exhibitors and plenty of parties, it's going to set the tone for the industry in 2018.
To help you enjoy your trip to the legendary Thai capital while maximizing the value of your time at Affiliate World Asia, we present to you our fully updated 2017 guide!
This brand spankin' new edition includes:
Essential tips to prepare for your trip – whether it's your first or fiftieth time to Bangkok, you'll surely discover something new.
Comprehensive conference details – learn about the speakers, network with the app, find out where everything is happening and arrive 100% ready.
Plenty of ways to enjoy Bangkok – from Thai temples and massages to Muay Thai and more, we've picked up the best tips for exploring the city.
An interactive map – don't get lost (unless that's your intention). Get our map and visualize everything in the guide.
Let's get right to it!
Special thanks to our contributors over the years: Neil Patel, James van Elswyk, Jay Lev, Sarah Bundy, Nicky Cakes, Julie Larson, Mr. Romance, and the team at Affiliate World Conferences. If you have a tip you would like to share, please get in touch!
INDEX
1. PREPARING FOR THE TRIP
Getting a visa
The Weather
From the moment you arrive…
Currency exchange
Getting around Bangkok
Conference location
Hotels & accommodation
Food
Emergency numbers/ Tourist Police
The King
2. EVENT OVERVIEW
Affiliate World Asia: How it all began
Why should I attend?
Who will be there?
Neil Patel on people, parties and performance improvements
Sarah Bundy on being a partner, women in tech and country #29
Jay Lev on giving back to the community (and the biggest speech of the year)
James van Elswyk on native ads, alternate traffic and a private island party
Event schedule
3. THINGS TO DO AND SEE IN BANGKOK
Temples and Buddhas
Muay Thai
Street markets
Floating markets
Traditional Thai massages
Nightlife
Romance – Apples & Bananas
Meet Advidi there
1. PREPARING FOR THE TRIP
From dressing properly to finding your hotel, these quick tips will help you get all the essentials prepared.
Getting a visa
Thailand is a very popular tourist destination, so short-stay Visas are typically easy to obtain. However, your specific Visa situation depends on your country of origin. Most visitors will be granted a 30-day Visa with little to no hassle (be sure to read about the various Thai Visa options before visiting).
If you require an invitation letter (usually for those who intend on conducting business), you may request one from Affiliate World Conferences here.
The weather
Although AWAsia occurs during the middle of winter in Bangkok, you'll find yourself shedding layers left and right if you don't dress properly. Two things to consider:
It's warm. Average temperatures in December range from 20-31°C (68-88°F);
Rain is rare. Average rainfall is 9mm (compared to 320mm in September).
We recommend light clothes and comfortable shoes.
From the moment you arrive…
These tips were sent in by Gerard (aka Mr. Romance) and should make your arrival easier!
Before leaving, ask your hotel for the "Fast Track Service" – with this service, you will be greeted by someone when you get off the plane with a sign and your name on it. You will also be able to use the Diplomat line for customs, which is much shorter than the regular line. The hotel will add a charge to your bill, usually less than $50 USD.
Once you exit passport control but before you get your bags, you will see a Currency Exchange place and ATMs. You can withdraw or exchange cash there.
After you leave the final customs check point, you can buy a local SIM card (if you have an unlocked phone). Just find the cell phone carriers near the exit.
Hop in the limo and head into town! Mr. Romance suggests asking your hotel to provide a limo service. It is no more than $50 each way and they should have a BMW or Benz.
Currency exchange
The local currency is Thai Baht (abbreviated THB, with the symbol ฿ – and no, that's not Bitcoin). One Thai Baht is comprised of 100 satang.
Like most places, exchange rates are a bit higher at the airport than at branches downtown (even from the same bank). The best one at the airport is Kasikorn Bank downstairs. It's open from 7am-11pm. We suggest grabbing enough to make it into town (which may be nothing if you've already arranged transportation), then finding a bank branch to withdraw against a debit card (see the ATMs/cards section below)
ATMs/Cards
Your card will likely work at most ATMs in Thailand, but you'll pay about ฿180 (about $5) to the bank for the privilege, along with any fees your own bank imposes. To avoid this, consider withdrawing from your debit card over the counter at a Thai bank branch or exchange bureau. Go when it's slow, and don't forget your passport – it's required to withdraw with debit.
Useful Conversions
Exchange rates:
$1 USD = ฿35
€1 EUR = ฿38
£1 GBP = ฿42.8
¥1 JPY  = ฿0.34
¥1 CNY = ฿5
Quick reference:
฿1,000 = ~$28.5 USD
฿2,500 = ~$71.35 USD
฿5,000 = whatever it is, you're probably paying too much (unless you're at L'Atelier)
Average expenses
Prices in Thailand are cheap, though locals will charge foreigners more whenever they can get away with it. Aside from traveling with a local or hiring a guide, there's not much you can do about it. Don't worry – prices will still be quite affordable, even in the tourist areas. On an average day, you can expect to pay around ฿300-500 on food and ฿150-250 on transportation.
Find a detailed breakdown of average expenses in Bangkok here.
Getting around Bangkok
We've created an interactive map that includes all the locations in this guide:
Direct link: https://drive.google.com/open?id=1ArxOQY7bqX6dl6DTeKbE33oYq_4&usp=sharing
Note: In our research for this guide, we discovered a lot of inconsistencies in addresses and place names. Sometimes locations are spelled as separate words, while in other contexts they're linked together (sometimes with new or missing letters). This is apparently quite normal in Thailand. The locations on the map are accurate, but be sure to double check if you're going somewhere else; Google Maps doesn't always have updated information.
Local travel & public transport
There are a few ways to get around Bangkok, each with their own benefits and drawbacks. Our top recommendation is to use Uber!
Tuk-tuks and taxis are everywhere, and they're scammy as hell. The city is congested and drivers often lead double lives as scammers, so it's better to use public transport when you can. Taxis and tuk-tuks are okay in a pinch; they're always happy to pick up a "farang" (local slang for "foreigner") because they think they can charge you more. Negotiate the price before leaving, or make sure the meter is on and running the whole time. Note that a typical fare from the airport to the center is around ฿450, so don't pay more than that; a typical (relatively short) trip should be around ฿30-100 for a taxi, ฿70-200 for a tuk-tuk. (Yes, tuk-tuks are usually more expensive and more prone to scammers. Read more about scams and how to avoid them here.)
BTS Skytrain is the city's metro system. It's fast, cheap and clean. The only drawbacks: routes are limited and it stops running around midnight. The nearest metro stations to the conference are Siam and Chit Lom. You can find a full map and plan your trips on the official BTS website.
Bangkok MRT is the subway system. It's a relatively small network, but luckily it's centered around the location of the convention, so it could be useful. Find the schedule here.
Walking around Bangkok is very possible, and seeing as the conference is in December, the usual obstacle (insane heat and humidity) won't be a problem. That said, the city is chaotic. Bring/download a map to make sure you don't get (too) lost. Stay oriented by learning how the Sois (side streets) are numbered.
Uber is a smart option as well, having picked up traction in Bangkok recently. An UberX trip from Suvarnabhumi Airport to the conference location costs ฿325 (about $12). Get a fare estimate or download the app.
If you're not headed anywhere in particular, consider taking a bike tour with Co Van Kessel! We may be biased here – it's a Dutch company, and we love bikes – but they've been around for 30 years and have great reviews.
Conference location
The 2017 Affiliate World Asia conference will take place on 6 and 7 December 2017 at the Centara Grand and Bangkok Convention Centre, on the 22nd floor:
Centara Grand and Bangkok Convention Centre
LEVEL 22, 999/99 RAMA 1 ROAD, PATHUMWAN, BANGKOK 10330, THAILAND
All speeches and panels will be on either the Main or Breakout Stage, with the Exhibition Market on the main floor between the two stages.
Getting there
You can find driving and public transport directions from the airport on the Affiliate World Asia website or via our interactive map.
Hotels & accommodation
The event takes place at the Centara Grand, so it makes sense that it's also the official hotel for the conference. Spots are disappearing rapidly, so jump on your chance to get a discount through this link (sponsored by the conference). It expires on 4 November!
There are other options as well. The AWC team has curated a list of nearby hotels, with various discounts and promotions for each. Find the whole list here: https://affiliateworldconferences.com/asia/hotels
If you enjoy being close to the nightlife, Gerard (aka Mr. Romance) recommends Aloft Bangkok Sukhumvit 11 for its location above Soi Sukhumvit.
AirBnb
Airbnb is active in Bangkok, with prices for a night ranging from ฿700-2500 ($20-70 USD). Check out their listings here.
Food
In Bangkok, street food is king and you can't go wrong. It's known to many foodies as a paradise for delicious dishes in unassuming places – that dark back alley from the market may be hiding something seriously special.
It's useful to note that a service charge is included on your bill at bars and restaurants in Thailand. You can tip extra if you wish, but it's uncommon. If there's no service charge, a 10% tip is average.
While you'll do just fine wandering around eating everything you see, those seeking the best of the best should check out these guides:
Looking for something close to the conference? Mr. Romance has suggested some superb places near Centara Grand. He recommends using Uber – you can actually order one from a hotel using the Tripadvisor app.
Emergency numbers / Tourist Police
The best way to get help is by calling the Tourist Police. Yes, it's a real thing and they are actually very helpful. The Tourist Police offer assistance in English and can be reached by calling 1155. They will direct you to the appropriate resource.
If you're a local who speaks Thai, you can call emergency services directly at… wait a minute, why are you reading this guide? Anyway, it's 191.
Find more emergency information for visitors here.
The King
The King is a very important figure in Thailand. He's revered by locals and treated almost like a deity. You're not allowed to step on currency because his image is on it, and penalties for disgracing him can carry serious fines (as in jail or death).
The prior king died just before AWAsia last year. It was a very big deal, and the funeral is only now getting under way. The ceremony takes place on 26 October and will conclude a year of mourning. Festivities will die down before the conference, so it shouldn't affect your visit much.
Read more about the new King and what the public privately thinks of him, then learn about the rules regarding respecting royalty in Thailand.
A big thanks to Julie Larson for her contribution to this section (along with some other excellent input)!
2. EVENT OVERVIEW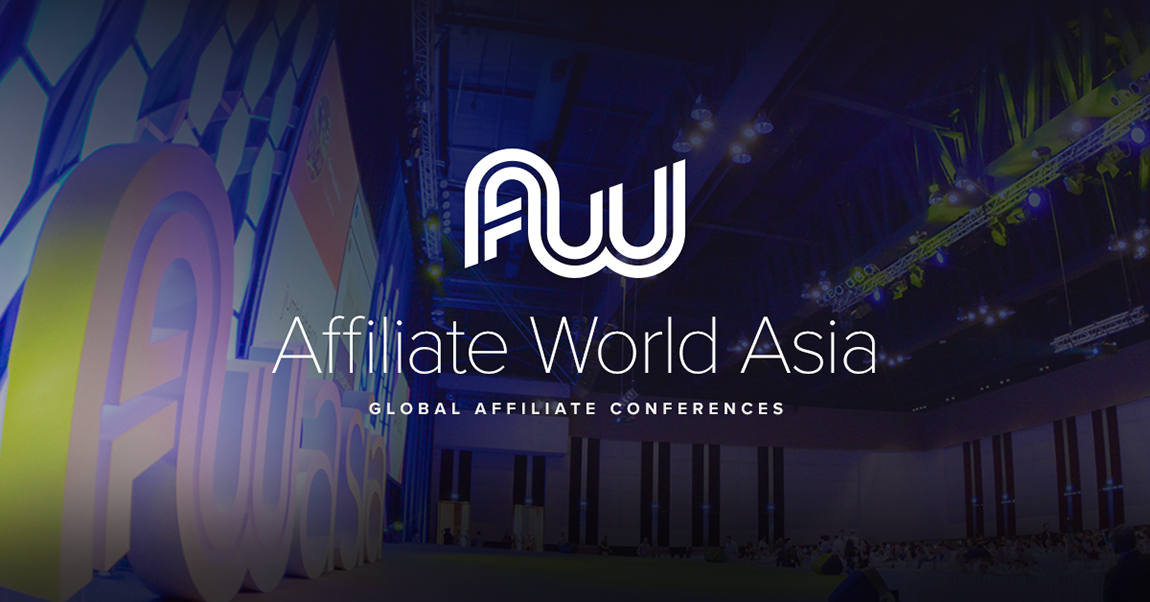 The 2017 edition will be larger than any before, which means there's plenty to break down. We'll cover a few main points, then leave you to decide how you'll shape your own experience.
Affiliate World Asia: How it all began
Affiliate World Asia began as a way to bring STM forum discussions to life in the real world. It started in a meetup format, but has quickly outgrown itself into a full company (Affiliate World Conferences) with two major conferences, along with satellite meetups around the globe.
The meetups evolved into a full conference in 2015, and it's already growing into one of the largest affiliate conferences in the world.
This year's edition once again takes place at the Centara Grand in Bangkok on 6-7 December 2017.
Why should I attend?
The conference is both a valuable educational resource and a unique networking opportunity.
Numerous guest speakers and attending companies dispense insight into the trends that will shape the future of our industry, while major players in every category (from super affiliates to newcomers) share experiences and best practices.
In the end, it's an exciting excuse to meet new people, chat about affiliate marketing and make a connection or learn a lesson that ends up paying for the ticket twice over. The potential value is unquestionable, but each attendee's takeaway will be unique.
Who will be there? (Interviews with key speakers)
The team at AWC has gone all-out this year! With more speakers than ever before, you can rest assured that every burning topic on your mind will be addressed by a real, practicing expert. The list of speakers keeps growing, so keep checking in to see which new big names they've added!
To shed some light on what you can expect, we spoke to a few of the speakers about the conference, Bangkok and what you should look out for in their speech:
Neil Patel on people, parties and performance improvements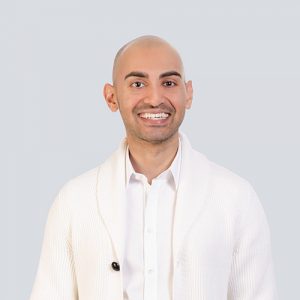 You've probably heard of this crazy-prolific entrepreneur. If not, you've likely heard of his crazy-successful companies: Crazy Egg, Quick Sprout, KISSmetrics, Hello Bar… or maybe you've read his writing in the New York Times and HubSpot. This will be his third AWC speech and, like the rest, it's not to be missed. He often attends after-parties and enjoys meeting people in the industry, so be sure to say hello if you get the chance!
Here's what Neil had to say about AWA:
Neil, this is your third time speaking at an Affiliate World conference. What keeps bringing you back?
The people. I love AW as I meet amazing people and continually learn more. I find knowledge to be one of the most valuable resources in this world and I get a lot of it from attending AW.
Who will benefit most from your speech, and why should they be sure to attend?
Anyone who is an affiliate or a company who has an offer. Both will learn how to maximize their conversion rate and increase their sales. The goal is to give super actionable advice that is easy to implement.
What are you most excited about seeing or doing in Bangkok?
Just hanging out with the people. One of my favorite parts about AWA last year was the networking events and I plan on attending them again this year.
James Van Elswyk on native ads, alternate traffic and a private island party
With nearly a decade of hands-on experience in the affiliate space, James and his company Purple Leads are on the cutting edge when it comes to campaign optimization. In his speech, he'll narrow the focus on one traffic source: native ads. It's a must-attend for anyone who uses native, and a great teaser to those considering jumping in.
James gave us a heads up on his speech and industry trends, along with hinting at an exciting event taking place after AWA:
Why should affiliates be sure to attend your speech at AWAsia? Can you reveal any hints about the TICKLE method?
Affiliates should definitely check out my speech, as it covers Native Advertising. Especially now, when Facebook has become so difficult and unstable, natives are a must if you want your profits to be consistent with lower maintenance.
The TICKLE method involves some adserver hacks that work because you trick the adserver into giving you what you want and what they want. I reveal all the details in my speech, so it's not to be missed if you're running native.
Which trends do you expect to get the most attention at this year's event, and why?
I think alternate traffic sources will be big, especially because of the many Facebook issues that have been popping up. Ecommerce will also get a lot of attention, as it just continues to blow up.
Do you have any tips for Bangkok? Anything you're excited to see or do in the city?
I'm really excited to hear all the great speakers and see so many industry leaders that we can all learn from.
In addition, I will one of speakers at an elite retreat mastermind for 2 days at an insane villa starting the day after STM Island. This will be me and multiple media buyers giving one-on-one attention to people's businesses and campaigns. It's sponsored by Istack training and STM, and they rarely miss with their events.
Sarah Bundy on being a partner, women in tech and new experiences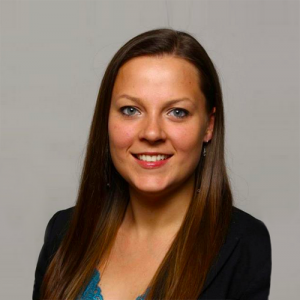 Coming in at #55 on the W100 list of Canada's top 100 female entrepreneurs, Sarah's experience and success have firmly established her as a performance marketing powerhouse. She will discuss the importance of understanding advertisers' needs to maximize campaign effectiveness globally. Don't miss it if you're planning to stick around the industry for a long time to come.
Sarah has a lot to say about the future of performance marketing – and judging by her experience, she's likely right:
Sarah, why should affiliates attend your speech? What do you expect them to walk away with?
As advertisers expand into global markets, affiliates will either stand out or get lost in the crowd. For an affiliate to be successful and break through the noise, they need to align closely with merchant needs and goals and be a partner that advertisers will want to invest in (both financially and with internal resources). Advertisers have limited time and reach, so knowing how to quickly and effectively speak to their desires, pain points and targets will help affiliates gain access to more revenue, better offers, exclusivity and negotiating power that will help achieve mutually beneficial results. My session will speak to many of the topics on an advertiser's mind, looking at the global market, so affiliates can align and create their go-to-market strategy working with advertising partners.
You were recently named one of Canada's top female entrepreneurs, owing much of it to your extensive work in the performance marketing space. How do you perceive the role of women in this industry?
That's a great question that I wish I got more often. The topic of women in business and women in tech is an interesting one. In many professions around the world, the percentage of female leaders has increased. In tech and in digital, it seems to have decreased (as Canadian stats would point out at least). I think it's one of the most exciting, rewarding and challenging industries out there. It combines the creative with the analytical, technological with relationship skills and emotional intelligence. You have to be intuitive, yet numbers and data-driven, and you have to move fast. I believe that all industries benefit when they have different minds, experience, and perspectives coming to the table, and therefore the role of women, especially with business, digital and tech leaders, is an essential one in the evolution and advancement of our industry.
Any tips or things you're excited to see or do in Bangkok?
This is my first time to South East Asia, and I'm incredibly excited to experience this side of the world. I've visited 28 countries so far, and am expecting to be moved by a new experience here altogether. I'd like to take it all in, and experience as much of the city as I can in the three days I'll be staying to explore. From the temples to the Thai massages, to the markets, kickboxing fights and the street food, I just want to be present and intertwined in the most positive authentic (and interesting) experience that Bangkok has to offer.
Jenia "Jay Lev" Yakovlev on giving back to the community (and the biggest speech of the year)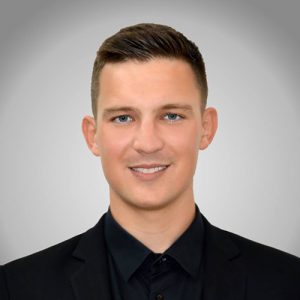 A passionate, hard-working entrepreneur who has built his empire on ecom and community, Jay is someone we expect to hear a lot more from in coming years. He takes a hardline stance on information marketing, promoting real results and grounded promises over cheap tricks and hype.
In his typical style, Jay has gone all-out with his answers to our questions. Judging by what he has to say, his speech will easily be one of the most value-packed at AWA:
You have shared a lot of your experiences with the community very honestly, both the ups and the downs. Why is that?
Well to be honest what drives me to give my best back to the community (which is mostly expressed through my 3-4 A4 page long "golden nugget" posts on Facebook) is my frustration with all the misinformation out there. The misinformation which as a rookie I followed unquestionably, and which caused me to make so many stupid mistakes which almost cost me my business TWICE!!!
In June this year, after we were left speechless witnessing our tremendous growth, I decided that I had enough time again to give back to the community, and my frustration towards all the incomplete, broke, obsolete, malfunctioning data that is confidently shared through established forums and groups, made me get a grip of myself and take action.
Another thing that disturbs me and drives me to push people to success is the fact that logical and simple to follow methods are overcomplicated by people that put high price tag on this piece of information, so eventually what a dummy can follow becomes tangled and inefficient, just to make it "meatier" for the price tag.
My goal is to help as many people remotely and methodically as possible through my long posts, where I give away so much information that will bring tremendous success in a short period of time if followed through. I'm constantly approached by people saying that my posts help them drive and increase results, and that only fuels me to keep digging for more gold nuggets to put on Facebook for everyone to benefit! If you don't want to miss a post (which on many groups sometimes gets deleted by 'admins' for a reason that is clear to us all), join my group and don't miss out on my future 'golden nugget' posts: https://www.facebook.com/groups/1549679111772667/
It's hard to find trustworthy information on ecom. What can you reveal about your speech now? Should "gurus" be afraid of what you're going to talk about?
The purpose of my speech is not to divide the warm ecommerce community nor to poison it with my opinions about the scattered information out there. There is no such thing as "I know everything", so I am still learning, and I encourage others to invest in their knowledge too, no matter how far they have progressed.
There are some real battle-hardened experts on this subject, and I respect and support others who invest themselves in high quality, result driven, teachable methods and who give back to the community.
So now that we have clarified where we stand regarding my 0 conflict mantra, I still would like to say that this speech will be a brick to the teeth of all those 'right click inspect' mentors, who show off a rented lifestyle that isn't by any means backed by their teachings. As an expert, it is as clear as a sunny day that these people preach simple methods as highly advanced systems in their rented luxury car videos, and if you pay attention you can see that what they preach in those videos is just the beginner basics.
What I can reveal about the speech is this: Within 20 minutes I will show you how just by changing your view and perspective on certain things, you will make money consistently, as long as you follow through on my step by step process that I will present.
Make sure to be on caffeine and take notes/record/film me teaching you how to shift your perspective to an evergreen money making one, which IF done repeatedly will bring you money repeatedly, and you will be able to apply it later to other forms of business/service.
This is because what I will cram there in 20 minutes will be the most money making speech of the century (I will sculpt it to that level). If you see how much I invest myself in my long posts and how much impact they carry on the whole ecommerce community, you must anticipate even greater impact from the speech.
We are planning to travel to the event as a team with the students. Most of them are making money with my teachings so they will have no problem arriving and showing off. We are planning to pull off such a show, that after my 20 minutes are done, the crowd will want more, and after the speech when I get off the stage back to the team, everyone in the audience will have an irresistible urge to open a store.
We will do our best to bring the best vibes, and me giving the best speech ever, that after my speech all the crowd will want is more of what I can say, and nothing else will matter to them. I will do my best to do my best. I'm known as an exaggerator and a crazy individual, yet I still hold a record of 100% of my exaggerated and crazy plans working out better than expected. I have the exact same spirit towards this event and I will do my 146% to make it as exciting and as powerful and mind-bending as possible! I've never disappointed thus far, and I don't plan to do it with the event 🙂
Do you have any tips on enjoying Bangkok? What are you most excited to see or do there?
To be honest, my eyes are on the money. My focus right now is on how much I can make before the event, and how much money I can make at the event, and to make sure that after the event I will make more. So as you can see, sightseeing and restaurants are not on the schedule.
You can find a full list of the 30+ speakers on the Affiliate World Asia 2017 website. Keep checking back – new speakers are being introduced regularly, and we'll be adding new highlights as they are!
Attendees
This is you – but it's more than that. This conference is for the top of the crop. You'll find worthy counterparts for intense discussions about concepts or problems that have been troubling you. You'll meet other full-time affiliates who have established businesses across numerous verticals with unique strategies to help them grow. The conference is slick and well-designed. Affiliate World Asia delivers a valuable experience with a level of polish that few other conferences in the affiliate world can rival.
Networking App
Looking to meet like-minded affiliates and/or advertisers? There's no better way than the official AWAsia Networking App! Download it now and start making connections before the event.
Event schedule
The full event schedule has not been released yet. Last year, registration opened the day before the event and the meet market was from 10am-6pm. We've heard whispers that things will start a bit later this year (they know their crowd), but we will update this section when AWC releases the official schedule.
Parties
Just like last year, an independent spreadsheet containing all the big parties has been created by the community: AWA Networking Events
As James van Elswyk pointed out, STM Island will keep the affiliate vibes rolling after the conference concludes. It's exclusive to STM members, so take a peek around the forum for your chance to get an invite.
In addition – and please, let's keep this between us for now – there will be a very special party sponsored by Advidi and Charles Ngo. If you know Ngo, you know he always puts on an epic show. You don't want to miss this one. Stay tuned for updates!
Update: The official High on ROI party has been announced!

We're teaming up with Charles Ngo to throw an unforgettable party at the top of Bangkok.
When: 5 December 2017, 19:00-21:00 (local time)
Where: Horizons (19th floor of the Centara Grand – same building as the conference)
Who: Affiliates, Charles Ngo and Advidi
This sky-high event will see some of the most successful minds in our industry come together in one place.
Looking to create a mastermind that will help you launch your ROI beyond the skyline?
Excited to meet your Advidi affiliate manager in person?
Just want to have a great time with other smart affiliates to start AWA with momentum?
The Charles Ngo X Advidi High on ROI party has you covered – plus more.
>> Contact your Advidi affiliate manager for a private invitation link! <<
Note: this party is for affiliates only. If you're looking for general parties, check out the spreadsheet above.
3. THINGS TO DO AND SEE IN BANGKOK
Thailand is known as the Land of Smiles, and with so much to do and see, you shouldn't have any problem finding a reason to grin (or sin, but don't get in trouble as you do – unless you know how to bribe). We've compiled a few main attractions (and how to get the most out of them) below.
All of the attractions listed in each section below can be found on our interactive map for AW Asia 2017.
Temples and Buddhas
Thailand is famous for its elaborate temples and intricate Buddhas. There's plenty of literature on the web about each one, but we're keeping the conference in mind with this list – they're all relatively close to the main event. A few are even clustered together, making for a nonstop temple trip.
Wat Pho: This is one of the largest and well-known temples. It's got a reclining buddha with outstanding architecture and plenty to see. It's also famous for its massage therapists; many Thai massage parlors claim that their masseuses were trained at Wat Pho.
Wat Arun: Colorful, tall and ornate, identified by its intricate spires, Wat Arun is one of the most visually stunning temples. It's on the other side of the river from Wat Pho, so it's a bit of a journey, but worth it.
Wat Saket: Featuring an unmistakable golden tower that you might even be able to see from your hotel (if it's close to the convention center), Wat Saket overlooks Bangkok beneath what seems to be a golden crown wrapped in white linen, surrounded by lush greenery. Nearby and worth it.
Wat Suthat and the Giant Swing: One of the most iconic temples in town. Be warned: the "giant swing" sounds way cooler than it is. It's just a couple wooden poles where a swing used to be; they took it down ~80 years ago. It used to be part of a big festival where monks would swing for coins. Famous, but maybe not the most impressive on this list.
Wat Ratchanatdaram & Loha Prasat: The temple is Wat Ratchanatdaram, and Loha Prasat is the highlight: it's a massive, multi-tiered structure that symbolizes the 37 virtues toward enlightenment. It's modeled after similar Loha Parasada in Sri Lanka and India, giving it a cross-cultural vibe that takes you a bit outside the traditional Thai you'll find at the other temples.
Wat Mahathat – Ruins that have been partially restored. Wat Mahathat is one of the oldest temples, and its mystical history is reinforced by fortune tellers and a Sunday amulet market (complete with religious charms, talismans, amulets and traditional medicine spread on the ground). Choose wisely and enjoy good luck for the rest of your life. Choose poorly, and the ground will split while you evaporate into bones and disappear from existence. Maybe. We're not really sure how it works.
Muay Thai
Aww, yeah. The badass part. Muay Thai isn't the only form of Thai martial arts (there's also Krabi Krabong, which is pretty awesome in its own right), but it's the form everyone knows best. Not only is it a highly effective addition to an MMA arsenal, it's been used to resolve large-scale conflicts between kingdoms and is an integral, highly respected part of Thai culture.
If you want to see a live fight, you have a few options:
Rajadamnern – This is one of the two largest venues for fights. Gambling is legal and encouraged on the 2nd level. Tickets range from ฿1000-2000. Bouts are on Monday, Wednesday, Thursday and Sunday from 18:30. Tickets and more info: www.rajadamnern.com/
Channel 7 Stadium – This one is free (or you can get a VIP ticket for ฿300) and operated by the Royal Thai Army. The fights are broadcast live and they want an audience. Bouts occur every Sunday and third Wednesday of the month (Sundays at 13:45, Wednesdays at noon). More info: http://muaythai-world.com/channel-7-stadium-bangkok/
Along with these arenas, there are lots of fights at temples, on the streets (organized, don't worry), at random event halls… it's everywhere as long as you're looking for it. Ask the reception at your hotel to see if there are any local matches or events happening nearby.
Something we learned from last year's event: ticket prices are different for foreigners than they are for locals. There's not much you can do about it other than ask around for the best prices. It's all subject to change depending on your appearance. That's just Thailand for ya.
Street markets
Street markets are the juxtaposition of the calm floating markets Thailand is famous for: they're often hectic, busy and full of people who have something they need to do right now, and you're in their damn way! Don't be discouraged, though. There's hardly a more authentic experience than picking up some street food while perusing flowers and trinkets amongst the locals.
A big thanks to Nerd Nomads for helping with this list; their full guide can be found here.
Pak Klong Talat Flower Market: Open 24 hours, this bright flower and vegetable market is busiest in the evening when boats and trucks arrive bringing fresh supplies for the evening and following day.
Klongsan Market: Not very touristy, this market specializes in clothes and jewelry (some authentic, some… err, let's just say "not so authentic"). There are food stands as well. Expect cheap prices and usually quality to match.
Klong Toey Fresh Market: Aptly named, this market focuses on freshness; fresh seafood, meat prepared on the spot, vegetables and exotic fruit delivered regularly… they even kill the fish right before your eyes. Which might actually not be a selling point for some of you. (Toughen up! You know fresh death makes it taste better!)
Bangkok Farmers Market: One of the coolest new markets in town. It's quite different from the rest on this list: the traveling event (new location every week) was started by a collective of farmers who are focused on healthy living. They offer yoga instruction, education about farming, charity programs and all sorts of healthy new age stuff. (Ever tried worm tea? Don't. But you can get it there.) This one gets our recommendation, but good luck finding it: the market pops up at various places around town. Visit their Facebook page for up-to-date info.
Pratunam Market: One man's trash is another man's treasure trash that he is trying to sell at this market. It's a bunch of junk and random crap in a popular tourist area. Which, of course, makes it one of the most interesting and must-see markets in town.
Floating markets
Floating markets are a unique way to explore local culture while enjoying serene quiet (as opposed to the loud, crowded markets on the streets of Bangkok). Many of these are located further away from the city, so they may require a day trip. If it's something you're into and you have the time, we highly recommend going.
You may have to zoom out on our map to find some of these:
Amphawa: The Amphawa floating market stands out for its authenticity. Visitors report it as a fun environment with happy shopkeepers offering souvenirs, sweets and snacks to enjoy from your boat. It starts a bit later in the day, so you have a bit more time in the morning to make the 90km trek from Bangkok's city center.
Damnoen Saduak Floating Market: This one is far away (100km from the city center) and is known for being overrun with tourists during peak hours. That said, it's one of the most famous floating markets for a reason: you won't walk away disappointed by the market itself (but the crowds could pose a threat to your experience).
Taling Chan: Very calm and quiet (plus near Bangkok: it's only 12km from the city center), this is a neighborhood floating market that is more commonly frequented by locals than tourists. Near Khlong Lat Mayom.
Khlong Lat Mayom: This "fruit-forward" floating market is small and very local, with hardly any tourists. The focus is on sweets and fruits, and it's near Taling Chan. If you prefer the idea of small neighborhood markets to the hustle-and-bustle of bigger ones, then we suggest a trip to both (easily combined in a day due to their proximity).
Bang Nam Pheung: With only six boats, it's barely a floating market – there are no cruises, either. It's only 20km away, but taxis might not know how to get there. If you can't decide between the larger, more popular markets and the Taling Chan/Khlong Lat Mayom combo, this is a good middle ground. Check out Lat Pho Park on your way (just ask your taxi driver to go to "สวนสุขภาพ ลัดโพธิ์"). Very interesting food, in a really nice location ("The Lung of Bangkok") with lots of nature.
Traditional Thai massages
Thai massages are famous for being rejuvenating – in the most intense, painful way you can imagine. These women can break your spine with the flick of a fingernail. Just make sure you pay and they (probably) won't.
Note: for most massages, you don't get naked. Wear loose-fitting clothing for best results. (Some places may have clothes you can borrow.)
Wat Pho: You'll find plenty of opportunities for a massage in the area surrounding the famous Wat Pho temple. This is probably the most authentic place to get a massage, but beware of scammers (okay, they're not really scamming, they're just giving shitty massages) and be ready to wait. You can try calling ahead, but we got these numbers from the internet and have no idea who might answer: 02-221-2974 or 02-225-4771
Traditional Thai massage

฿420 for 1 hour
฿260 for 30 minutes
Foot Massage

฿420 for 1 hour
฿280 for 30 minutes
Health Land: This is probably the safest bet. It's a chain with many locations throughout Bangkok. Prices are nice and the massage therapists are quite good. They're like Chipotle, but for massages.
Traditional Thai Massage
Aromatherapy Body Massage
Sauna
To be frank… they're called Thai massages, and you'll be in Thailand. It won't be hard to find one (there will even be a massage booth on-site at AWA). Aside from the above options, you'll find plenty of experts throughout the city, and the scam risk is pretty low – your biggest risk is that it won't be a great massage, and you should be keeping an eye on your valuables anyway. Most massage pavilions in Bangkok can be trusted to deliver the terribly painful (and totally replenishing) experience you're looking for.
Nightlife
Nightlife in Bangkok is world famous, and part of the fun is in wandering around and getting lost in the chaos. When you only have a few days, though, it's smart to plan a bit ahead. Last year, Nicky Cakes and the fine folks at STM put together a solid list of clubs around the area (which we've also added to our map). We'll keep updating this section as new events pop up.
Note: As the conference nears, more parties will pop up. Stay tuned for more AWA-specific party suggestions!
If you're looking for more than just a table at a club, the options below are great starting points to begin a full night out on the town:
Asiatique The Riverfront: This isn't a club or street, it's a "lifestyle complex" complete with shopping, restaurants, attractions, clubs and yes, probably some thieves and scammers. It'll be busy, but you won't run out of things to do.
Khao San Road Night Market: Known as "the ultimate backpacker party hub" by travelers looking to reminisce with fellow globetrotters about their wild experiences (while having a few new ones). Fans of the area recommend The Club (great name, right?), Lava Club and Brick Bar.
Soi Thong Lo 10 (Thonglor): This is a great area to see how locals like to party. Check out Funky Villa/Demo (2 clubs in 1), Escobar (clever name, usually free entry), Do Not Disturb (for EDM), or Safe House (where the party usually goes late into the night).
Soi Sukhumvit 11: Used to be a seedy area, but it's up and coming now. Explore the rooftop bars or get a cheap beer at the aptly named Cheap Charlie's. Visit Oscar or Marshmallow for a more accurate, sophisticated depiction of the area's new direction.
Silom Road: Boring and plain by day, party place by night. Check out Cloud 47 (rooftop bar) for scenery, or wander along Sois 2 and 4 to catch up on the thriving gay scene (don't miss DJ Station for that). Or kick it with go-go dancers just around the corner at Patpong on Soi 6. There's something for everyone here.
Romance – Apples & Bananas
We've received some tips regarding romance from Gerard (aka Mr. Romance), a local expat:
To begin, Thailand is often referred to as the Land of Smiles for countless reasons, but when it comes to romance, foreigners are exotic to say the least. They have a local term for white guys called "Farang" and it does help to break the ice if the girl is single and interested.
Thai people are kind, helpful and respectful, so if you see that someone special, don't be afraid to introduce yourself 🙂
Yours Truly,
Mr. Romance
Go-Go-Going out on Soi Cowboy
This short Soi wastes no time (or space) when it comes to packing in the action. Named after the cowboy-hat-wearing American who started the first bar there, it's one of Bangkok's notorious red light districts (what – you thought those were only in Amsterdam?) and features a blindingly bright array of Go-Go bars – essentially strip clubs with exotic dancers.
A few things you should know if you're curious about Soi Cowboy (and Bangkok's red light districts in general):
Scams are all over the place, and everyone's in on it. You can definitely have a great time, but expect to pay for it.
The laws on prostitution are a bit fuzzy – it's more tolerated than it is straight-up legal. This results in some odd customs – for example, you must pay a bar fine if you'd like some company. This payment only frees the girl from her shift – you still need to negotiate for "services". Prices range depending on the bar, your appearance and the girl.
Each Go-Go bar has a different theme and way of doing things. Do a bit of research if you're particular about your experience.
Crawling along Soi 11
According to Mr. Romance, this is a very good Soi with a lot of good places to hang out and tons of tourists.
To start you can go to:
Oskar Bistro: Bar/Bistro. Arrive around 9-11pm to start drinking.
Havana Social: Cocktail Bar. Arrive around 9-11pm to start drinking and later visit the cigar room upstairs. You can stay longer and it is around the corner from Oskar.
Levels Club & Lounge: Club. Dance music goes from 11pm. Closing time is 1-2am.
Sugar Club: Club. Hip Hop. Open from 11pm until 1-2am.
Mixx Discotheque: Late-night Club. In the Intercontinental Hotel – this is not on Soi 11 but is a short cab ride away. Peak times are 1am – 5am.
In addition, we've received an anonymous tip for the ladyboy musical Calypso Cabaret. According to our source, it "sounds f*ed up but is actually nice to go to!" – probably a great time to be had if you're with a group looking for an over-the-top Thai experience!
And finally, one special tip from Matt Martorano:
Remember, if they got an apple, they got a banana.
Meet Advidi there
We have a premium booth at the Meet Market and will be there both days with a full team. Stop by and say hi – we'll be at at Booth B30, near the center of the exhibition. We're excited to meet affiliates from around the world, whether you work with us already or not.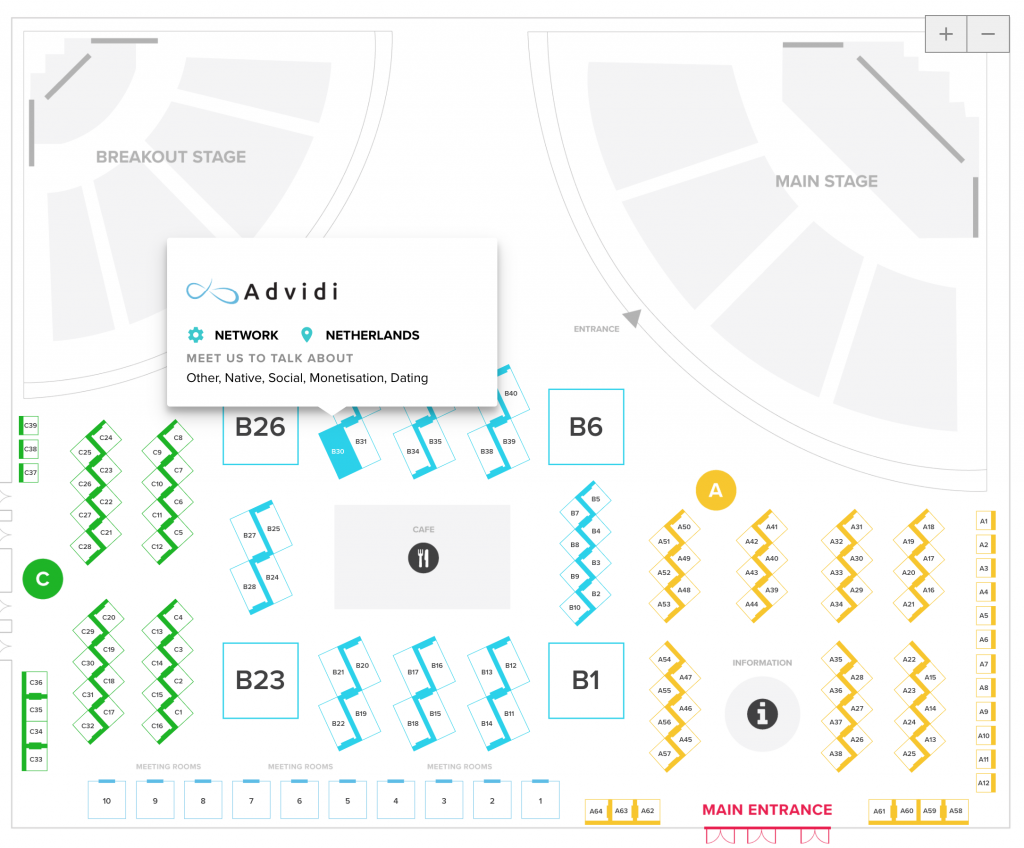 A bit about us
Advidi is a global affiliate network based in Amsterdam, with fast guaranteed payments, 140+ GEOs and thousands of offers (many exclusive).
We believe in putting people before profits, which means we focus on developing long-term relationships with affiliates and advertisers alike. Our primary verticals are Dating, iGaming, Health & Beauty and Mainstream, while our focus is on helping affiliates find exclusive offers, optimize campaigns and deliver the best possible traffic to our trusted advertisers.
See you in Bangkok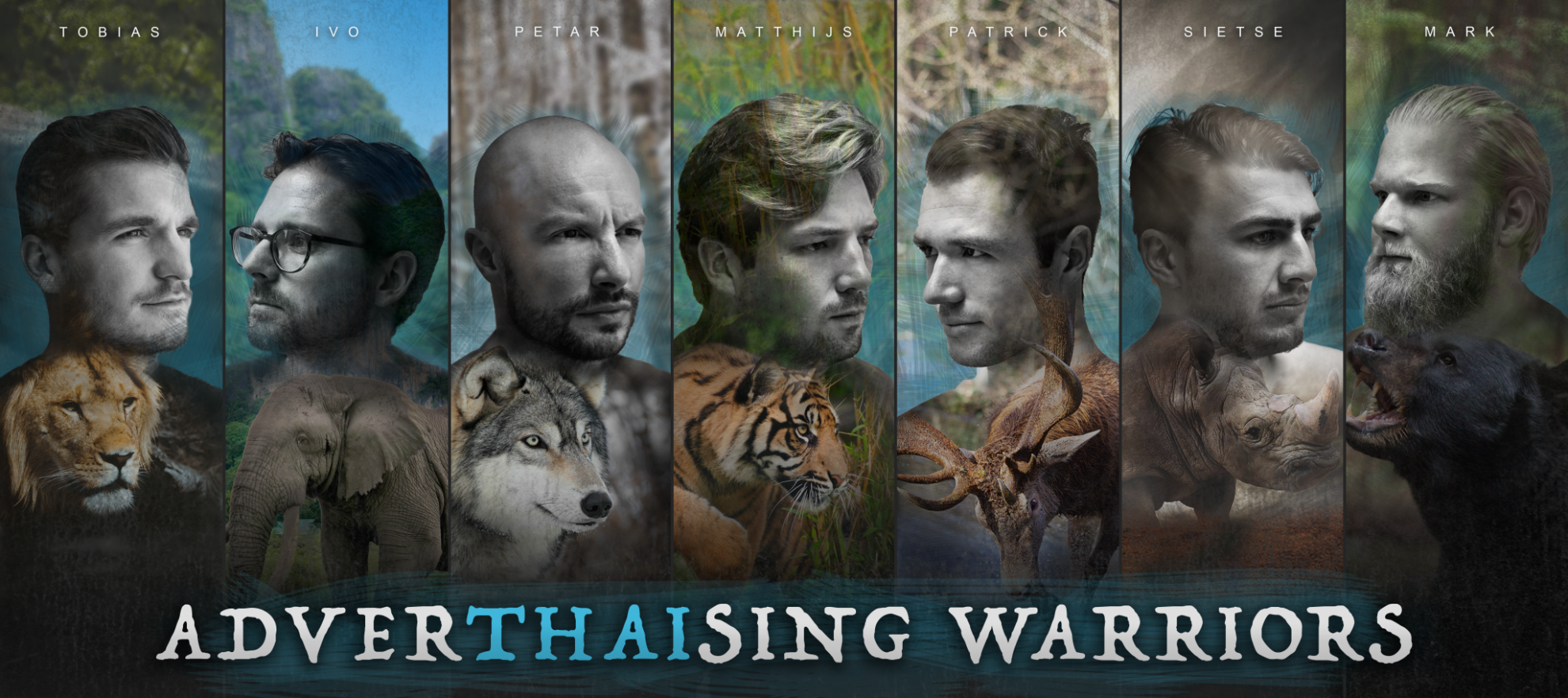 We can't hide our excitement. Follow our social media channels for updates on Thai culture, industry news and more useful stuff to help you get in the Affiliate World Asia 2017 mindset. Feel free to book a meeting below… and if you found this guide useful, please help us build the anticipation by sharing it!
Schedule your meeting