What are you doing to get ahead in Advidi Adventure?
If you said "running more traffic to Advidi offers", then you're on the right path… but something might be missing. To heat up the competition, we've added 5 special Boosters, each providing a unique bonus – and if you want to win, you'll need to learn and use them wisely.
Why pay attention to Boosters?
The Boosters are not just for fun! These are carefully chosen goals that will push you to reach new heights in revenue.
For example, the special offers are some of the best in our network (and usually have plenty of cap), but they may not be as obvious as the others in our typical top offer list. On the other hand, Referral Master pushes you to earn significantly more money while also generating points… the list goes on.
You don't need to tackle all of these Boosters to see strong results (though it can't hurt). They're diverse and aimed at various types of affiliates. Once you're aware of these Boosters, you can pick the ones that naturally coincide with your way of doing business. In the end, it's all to help you perform better than ever before.
Now that you know the stakes, here's an in-depth explanation of the Advidi Adventure Boosters: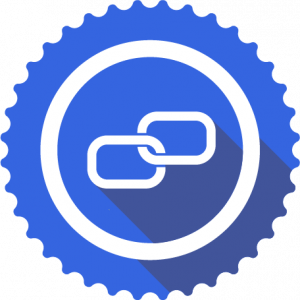 1. Referral Master
This is a win-win-win situation! When you refer 5 new affiliates to Advidi, you'll earn 15 bonus points… the equivalent of
$15k in revenue!
Of course, that's just icing on a cake that's already pretty sweet. For these affiliates, you'll also earn the standard commission rate on referrals (2% on the total revenue for a year). Based on current averages ($20k commission per referred affiliate), that's an extra $100k in the bank.
Last but not least, there's no better feeling than giving someone the opportunity to make more money. As you know, that's what we do here at Advidi. Your friend will thank you, Advidi will thank you, and your accountant will thank you… win-win-win!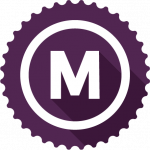 2. Multitasker
Some members of our network are very focused, sticking to one or two verticals. Others are true thrill seekers – always looking for the next big campaign, no matter what. To those of you in the latter camp, we salute you with the Multitasker Booster!
Here's how it works: when you sign up to Advidi Adventure, you get a primary category. You're competing against others in that same vertical. However, you can edge out your vertical competitors by thinking outside the box… and running offers in other verticals. All the points you earn in your non-primary vertical gives you 50% bonus points.
For example, if your primary category is Dating, but you crush it on an App Install campaign and generate $70k, you will earn 105 points (instead of 70).
This unique Booster has high scalability potential, giving a huge percentage-based bonus. Plan smart, talk to your AM and start branching out!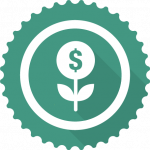 3. Grower
Always on the up? Like to set personal goals (and destroy them)? This Booster is for you!
Earning a Grower badge is simple – just beat your own high score. The competition is split into four cycles:
Week 1+2 (17-30 April)
Week 3+4 (1-14 May)
Week 5+6 (15-28 May)
Week 7+8 (29 May – 11 June)
If your revenue is higher in one cycle than it was in the previous, you'll earn 10% bonus points.
Note that the first cycle looks at the two weeks prior to the contest beginning (4-16 April), so some of you have already earned Grower bonuses! However, if you fail to continue improving your revenue, you will no longer be eligible for the Grower bonus. Once you start growing, you'll just have to keep the momentum going!
For example, if you earned $100k in the period from 17-30 April, and you then earn $120k in revenue for the following period (between 1-14 May), you'll earn 132 points instead of just 12.
With previous winners edging out the competition by just a few points, this will add up bigtime, and it's a goal we're all already striving for. What's not to love?!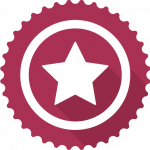 4. Special Offers
If you've competed in an Advidi contest before, you know how much of a difference this one can make. Every two weeks, we'll send a list of Double Points offers. When you run traffic to these offers, you'll earn a 100% point bonus on all your revenue.
The list of special offers will be active for 14 days and will change every second Friday at midnight Amsterdam time (CET). Be on the lookout for these offers – they're chosen because they have huge potential, so you can combine a few Boosters into one mega point bonus if you're clever enough. (Ask your AM for tips!).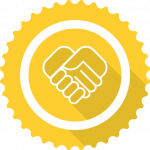 5. Custom Deals
Your creativity doesn't just have to pay off in your angles and campaigns. You can also sweet-talk your AM into making a special deal just for you. Some examples include hitting targets, running specific offers, or trying a new vertical/niche. Assuming your AM is on board, your imagination is the only limit! We've seen some contenders skyrocket into the top spots using this Booster, so don't write this one off.
Don't forget – every point counts!
Now that you're familiar with the Boosters, you have all the tools you need to join us for the epic Advidi Adventure in Amsterdam and Barcelona this July. Remember… even if you don't have the capacity to outgun the top dogs, you can still earn as many lottery tickets as possible for the Wild Card category.
Who knows… the bonus point you earn from a Booster could translate into your ticket to the prize! Act quickly to get the biggest advantage possible – talk to your AM today!
Still not signed up for the Adventure?
Advidi Adventure is the hottest affiliate contest around, and we're still excited to let you in – but move fast if you want a real chance. Your revenue from the beginning of the contest will be counted retroactively, but you will not earn any Boosters until you've signed up for the contest.
Imagine… you could be one of the Adventure winners, soaking up the sun with us, enjoying Affiliate World Europe in style… but you'll never know it until you sign up. Hop in the pool here.
Sign Up Now!